Check out all these Fall Appetizers! The best party food and finger foods you will need to throw an amazing autumn party and get everyone else in the holiday spirit!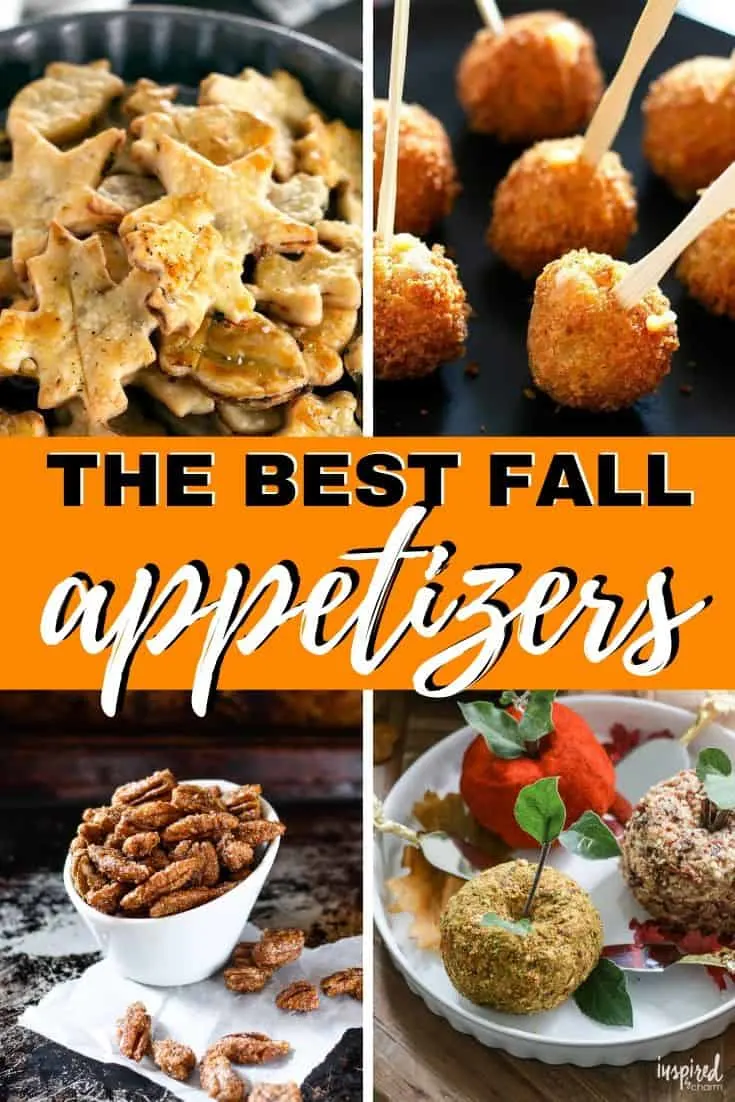 Fall Appetizers
Fall is in the air I can just feel it!
The temperatures have started to dip below 100 degrees here in Arizona and I am already looking forward to cooler weather months, finally getting to wear warm sweaters, and all the pumpkin treats you can imagine.
If you are as excited about Fall as I am, and you are wanting to throw a "Welcome to Fall" party, this is the post has all the fall foods you need.
Best Fall Foods
When you thin of fall, what foods do you think of? Immediately, I think of apples and pumpkins.
Since there are so many ways to enjoy these, you have endless choices when it comes to what to serve at a fall party. Think pies, cakes, cookies, and cinnamon rolls.
For more insider tips & tricks, and a candid behind the scenes look follow me on social media! Check use out on Pinterest, Facebook, Instagram, & Twitter (yes, people still use Twitter, LOL!)
What is the most popular fall food?
Can you believe that people love sprouts the most around this time? Followed but all the squashes!
What do you serve at a Fall party?
There are so many options of what to serve at your fall or autumn party. Check out all these recipes below!
This post may contain affiliate links. As an Amazon Associate, I earn from qualifying purchases. Read my disclosure policy here.
Fall Spiced Nuts
As your guests arrive at the party, you need to have something to keep their hands busy.
A cocktail in one hand allows them to pick up light finger foods and snacks with the other.
Mixed nuts are a great thing to have on hand, as well as a snack mix like Chex, and a Meat and Cheese Platter (Charcuterie Board).
Here is a list of great party starters!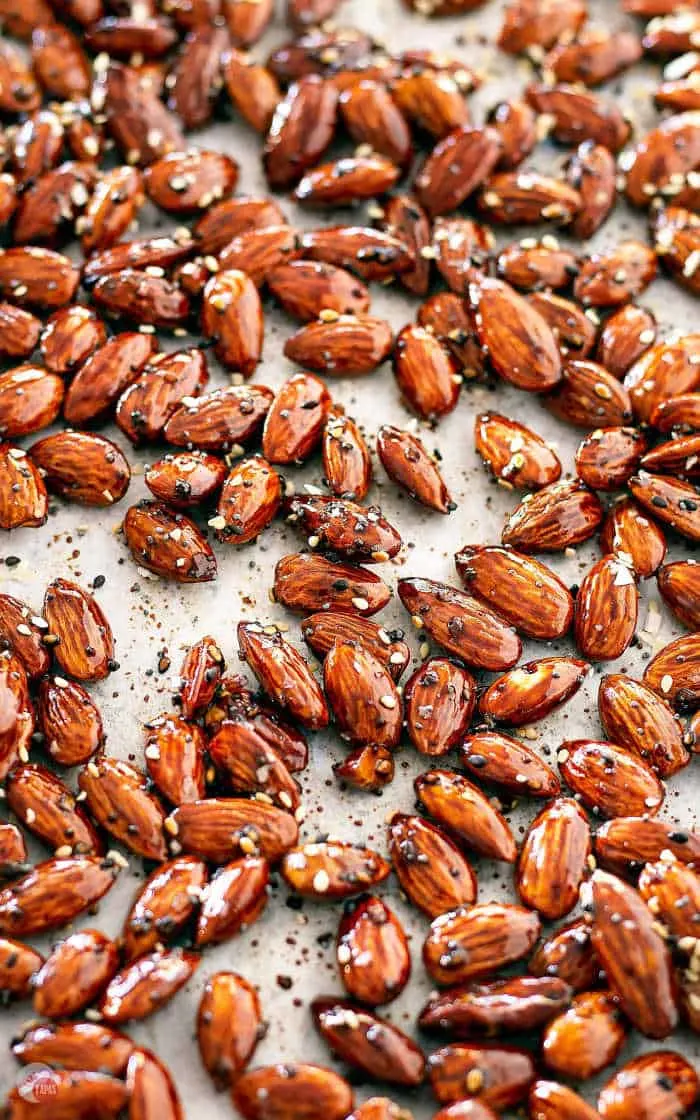 Everyone loves a snack of healthy nuts and my Everything Bagel Almonds are just that! Savory, garlicky, oniony, a little salty, and studded with sesame seeds for even more texture.
Be warned, they are addicting!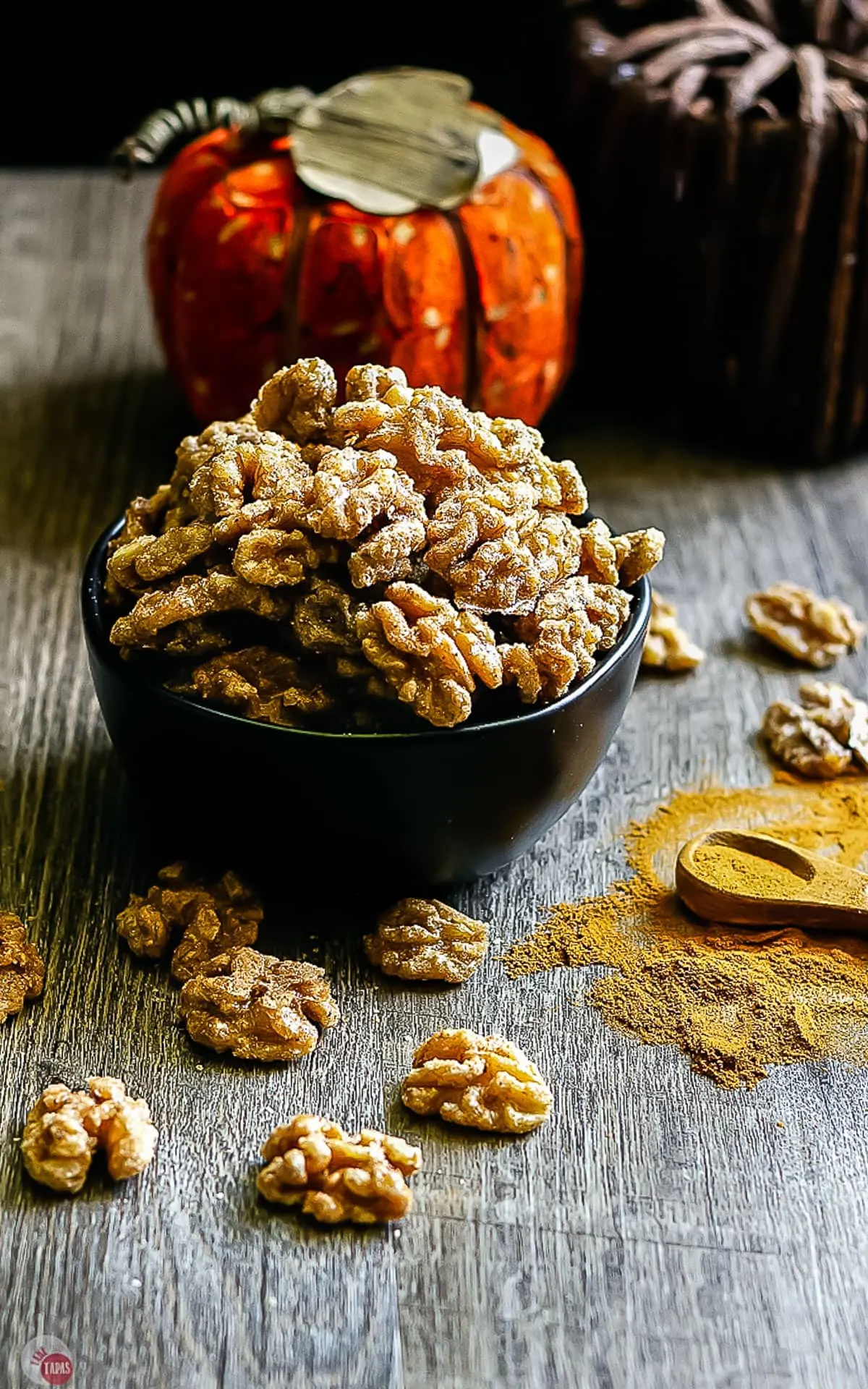 These crispy fall spiced walnuts are toasted and covered with a light and crispy sugar coating that is full of Earthy spices. Cinnamon, cloves, and nutmeg get you ready for the holidays!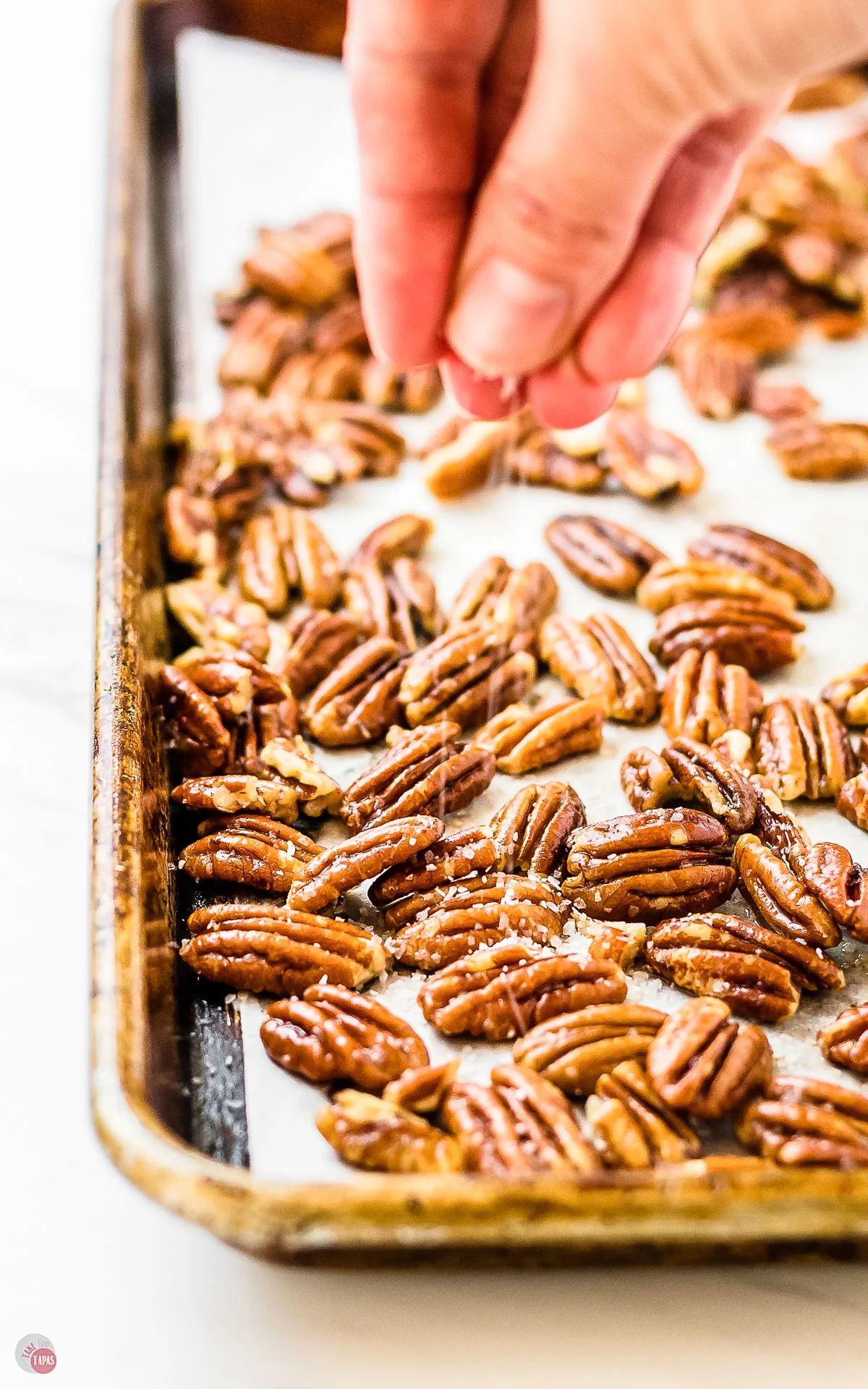 This recipe will help you make perfect buttery toasted pecans, or any other type of nuts, to use in a variety of recipes and dishes. Think of all the great pies!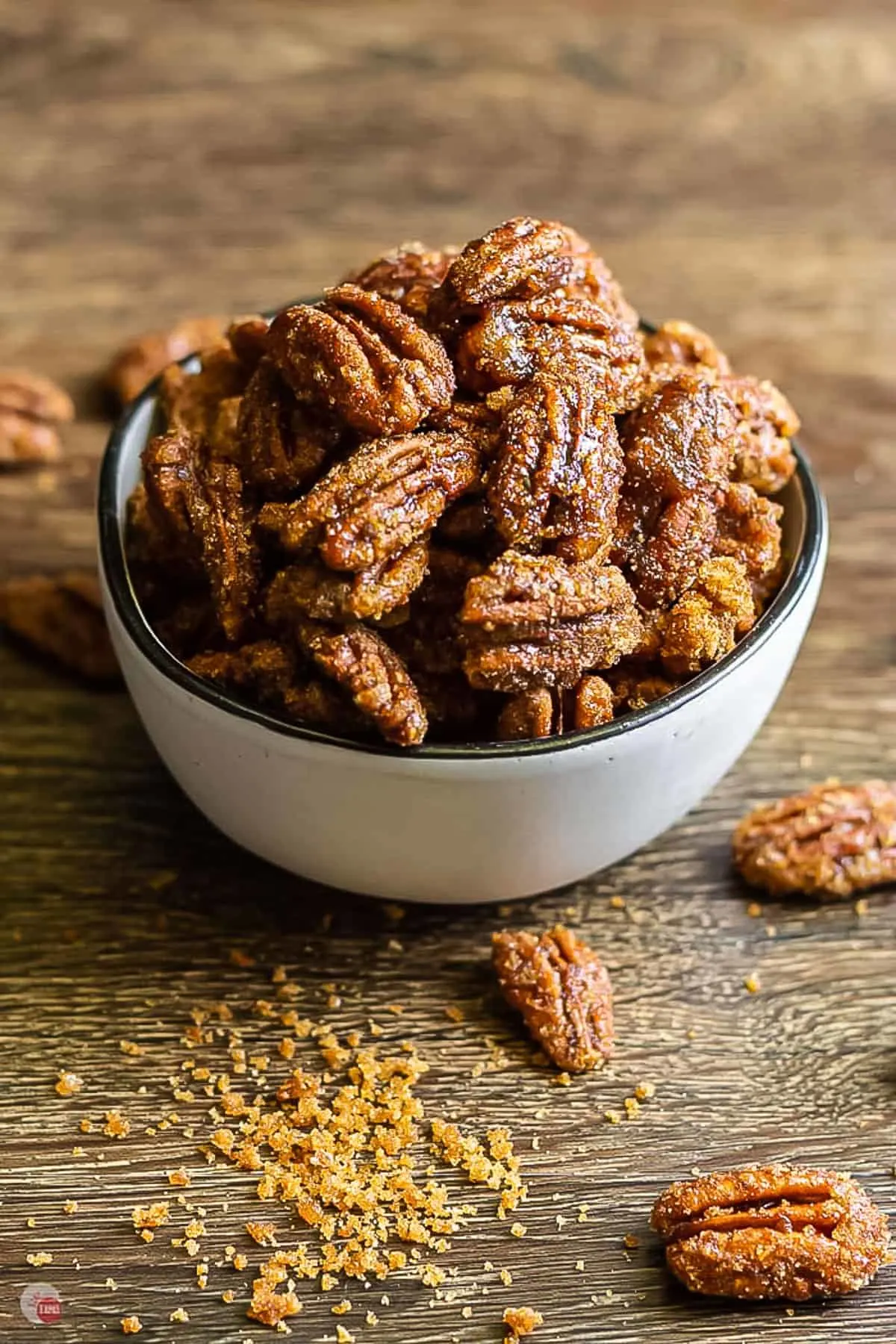 These toasted gingersnap pecans are covered with a sweet and crispy coating that is bursting with the flavors of gingerbread.
Cinnamon, cloves, ginger, and a hint of molasses! Perfect for your next holiday party!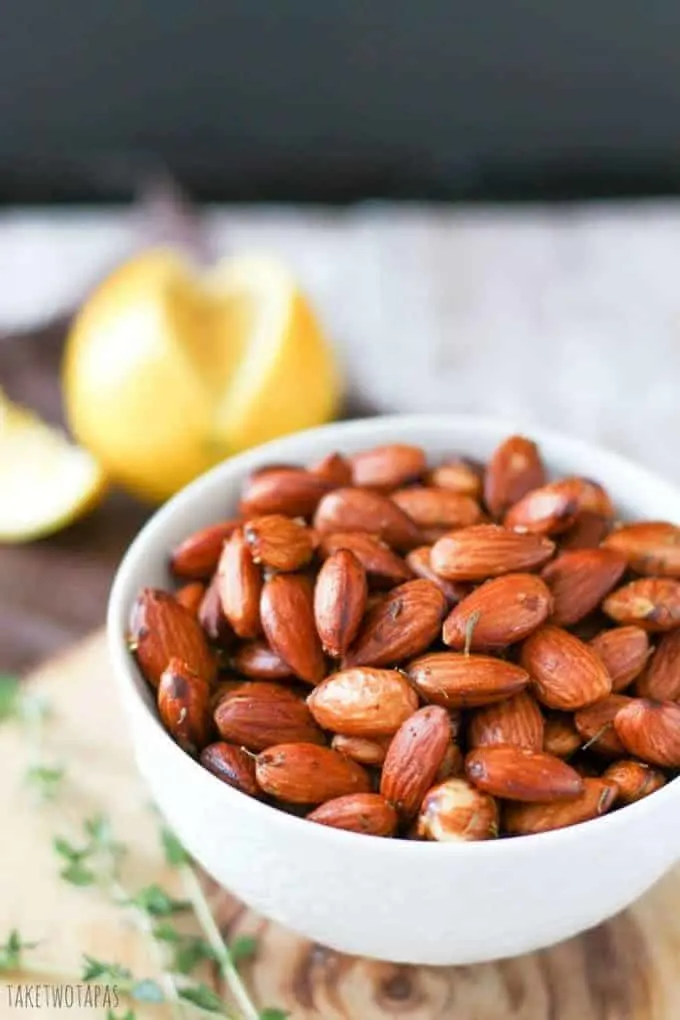 The bright flavor lemon cuts through the richness and the fresh thyme add some floral notes. These Lemon Thyme Toasted Almonds are a great snack to keep you full between meal times!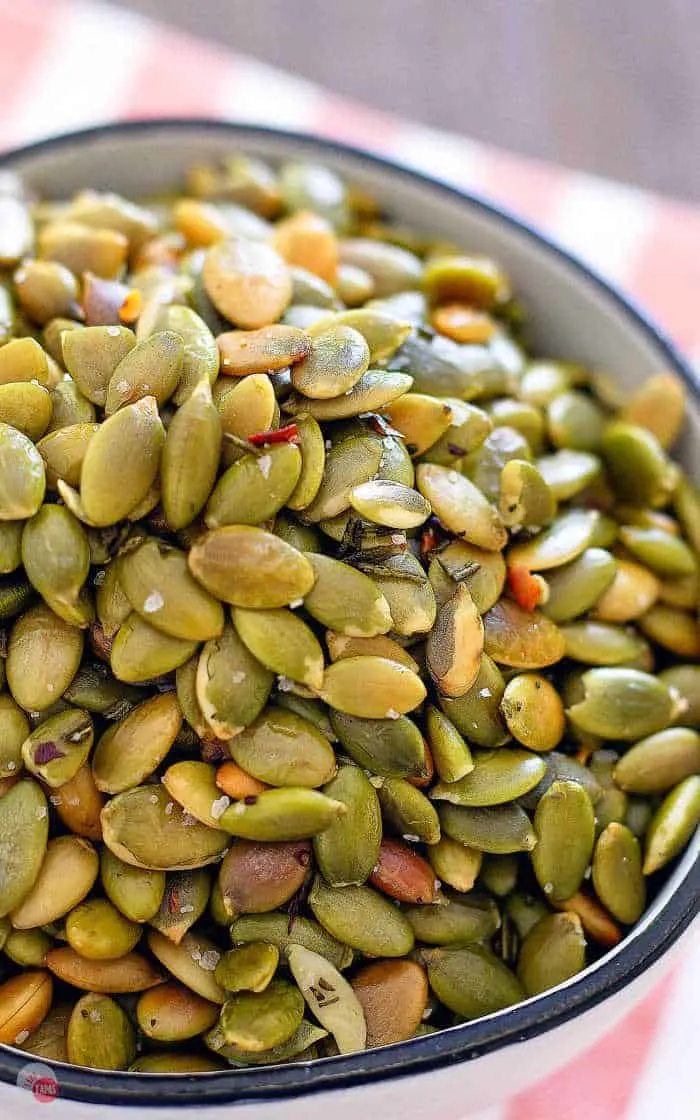 Fragrant fresh rosemary and little spice make these Rosemary Pepitas a crunchy, delicious, and healthy snack for all year long!
Fall Snack Mixes
While you are waiting around for dinner, grab a handful of these autumn inspired snack mixes that will have you loving sweater weather!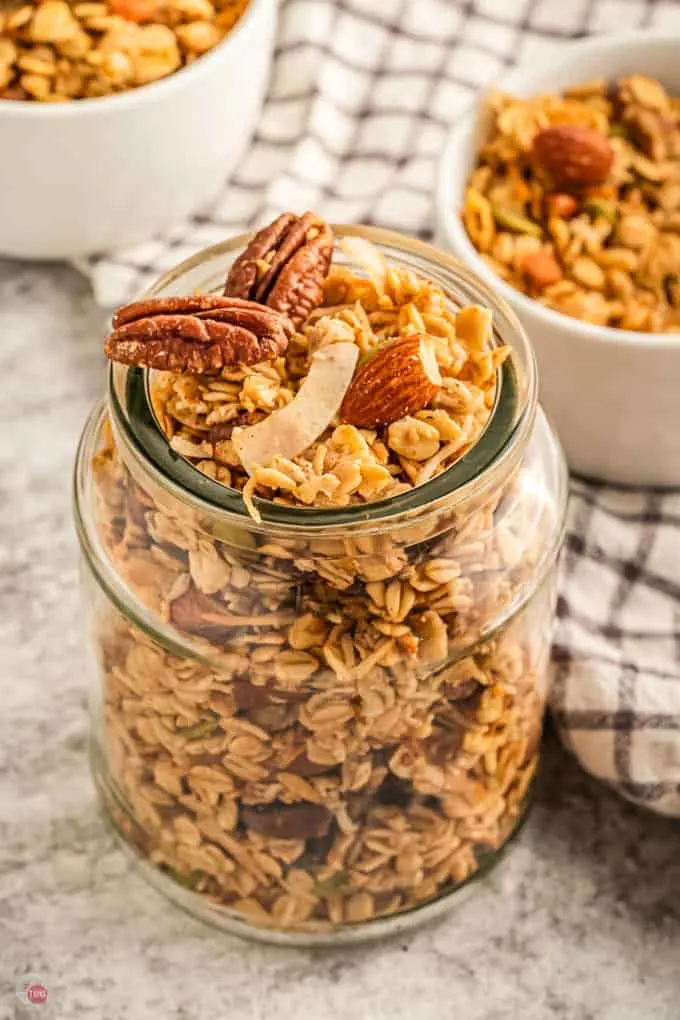 Making your own easy homemade granola will fulfill so many of your breakfast and snacking needs while keeping things healthy and simple.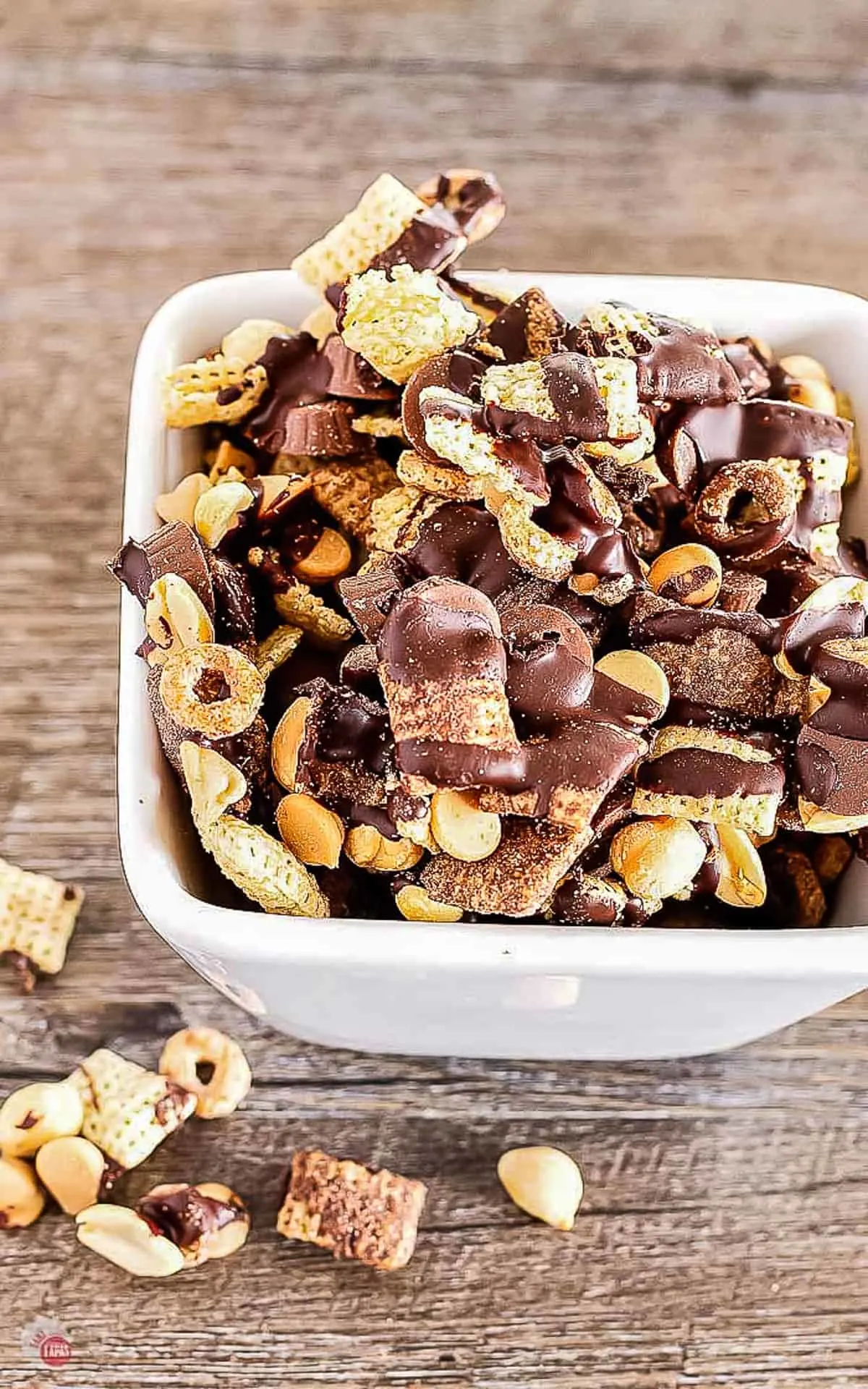 If you love chocolate and peanut butter you won't be able to resist this Buckeye Snack Mix. Crunchy, creamy, salty, sweet, and so much chocolate and peanut butter!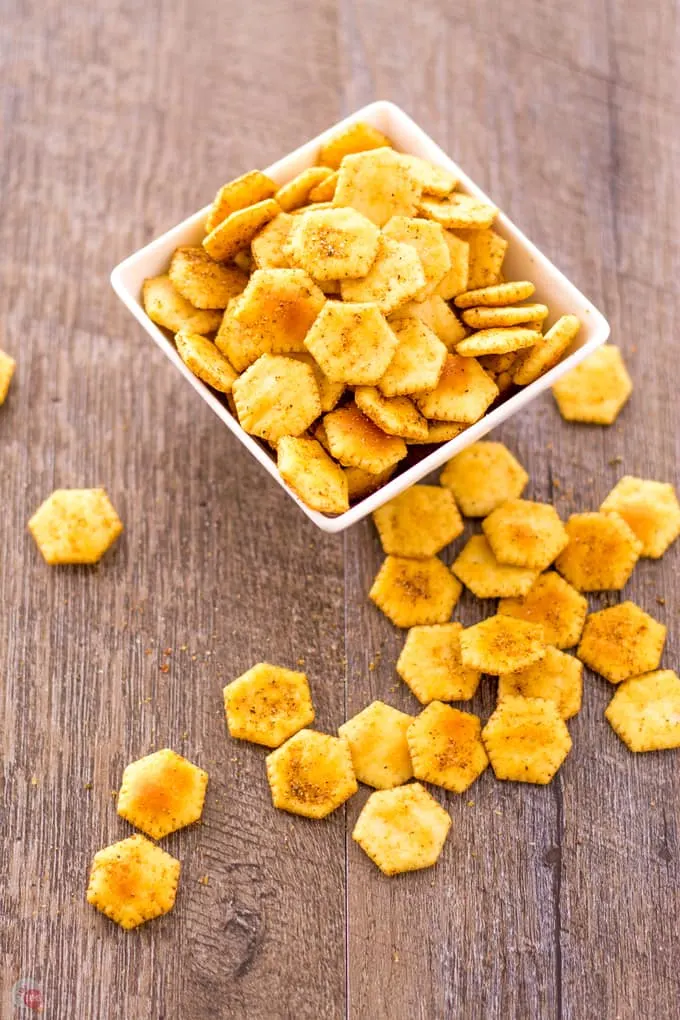 Move over Chex mix, Seasoned Oyster Crackers are the best snack you can put on the table, and one of the easiest to make.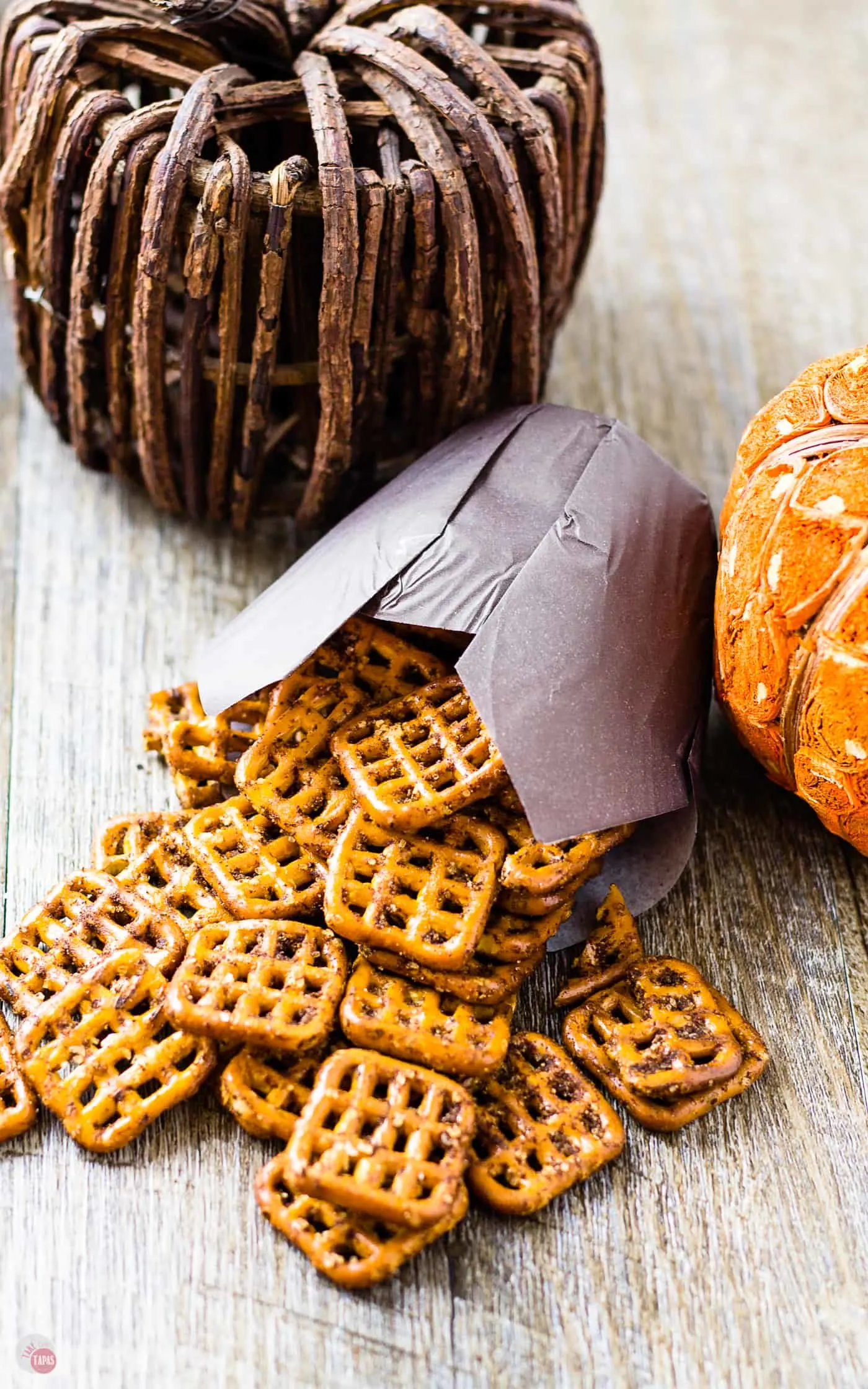 With all the pumpkin spice floating around why not put some everyone's favorite snack and add a little kick to keep you awake through that afternoon slump.
My Pumpkin Spice Espresso Pretzels will be your new favorite after lunch pick-me-up!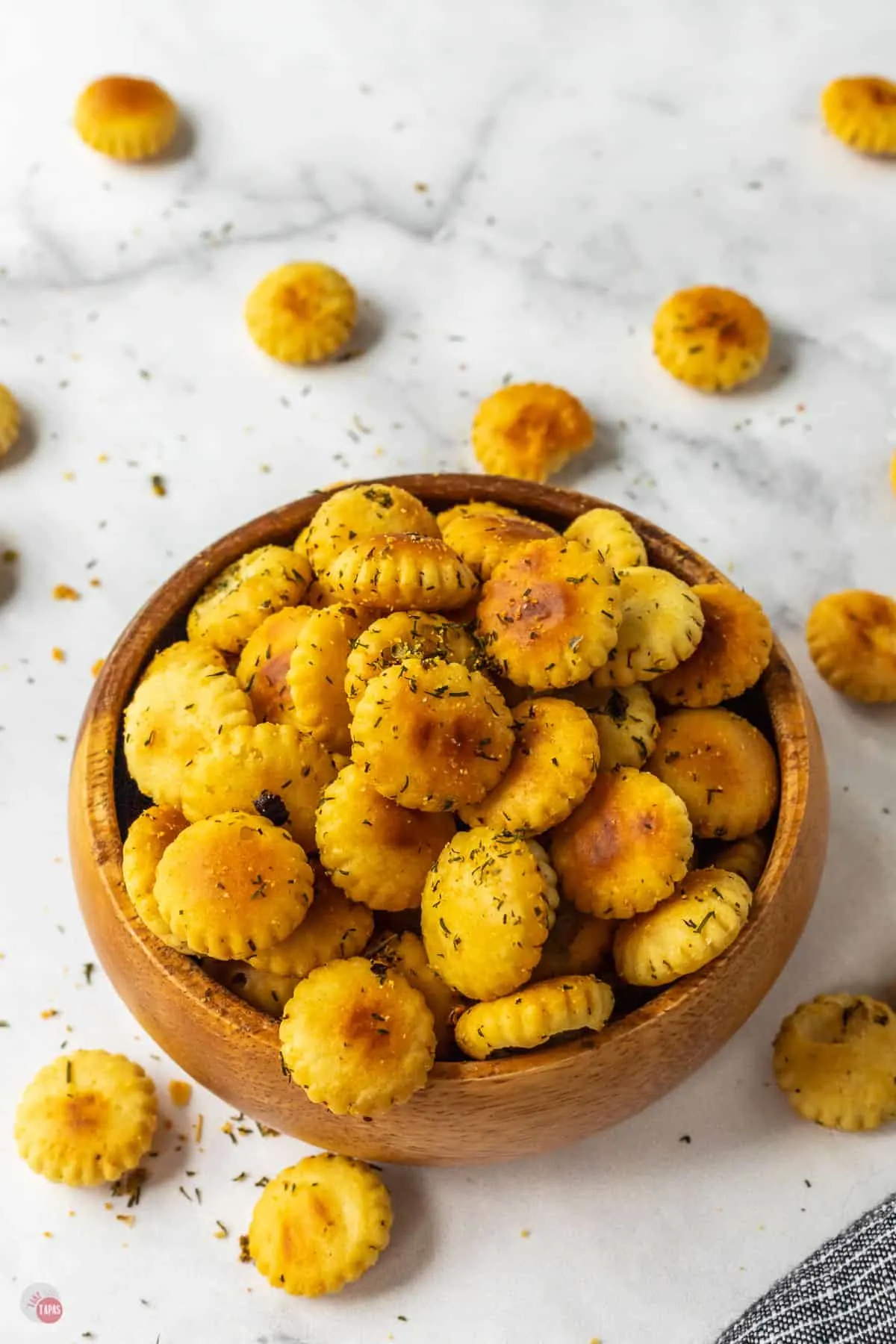 Move over Chex mix, Ranch Oyster Crackers are the best snack you can put on the table, and one of the easiest to make.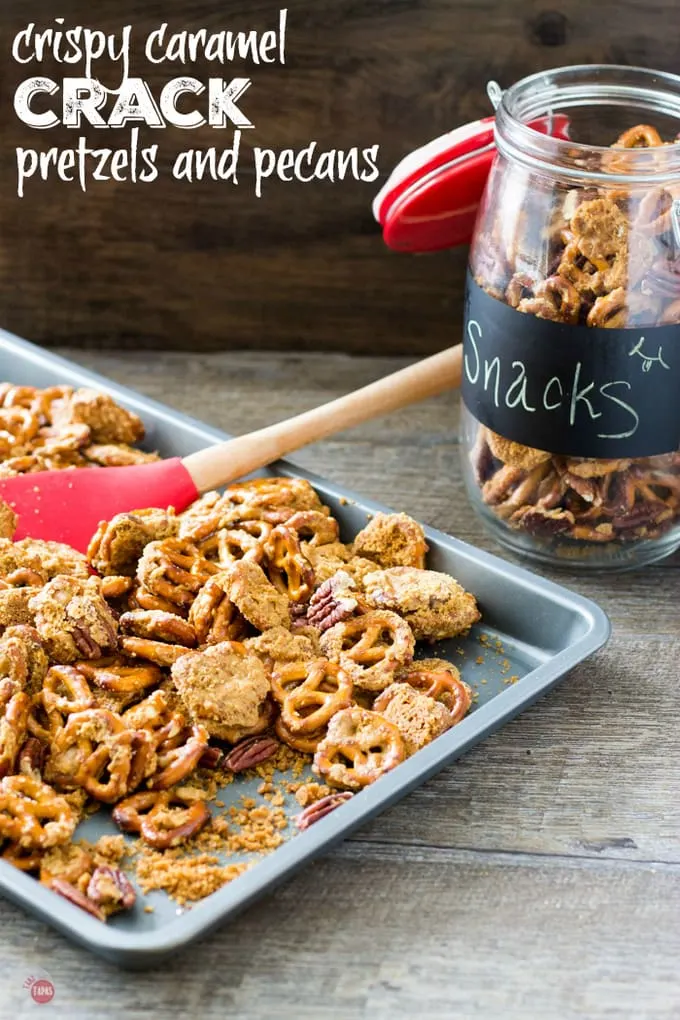 Step up your snack game with pretzels and pecans covered with a crispy caramel coating that is addicting! You will be asked back when you bring these crack pretzels as a hostess gift for sure!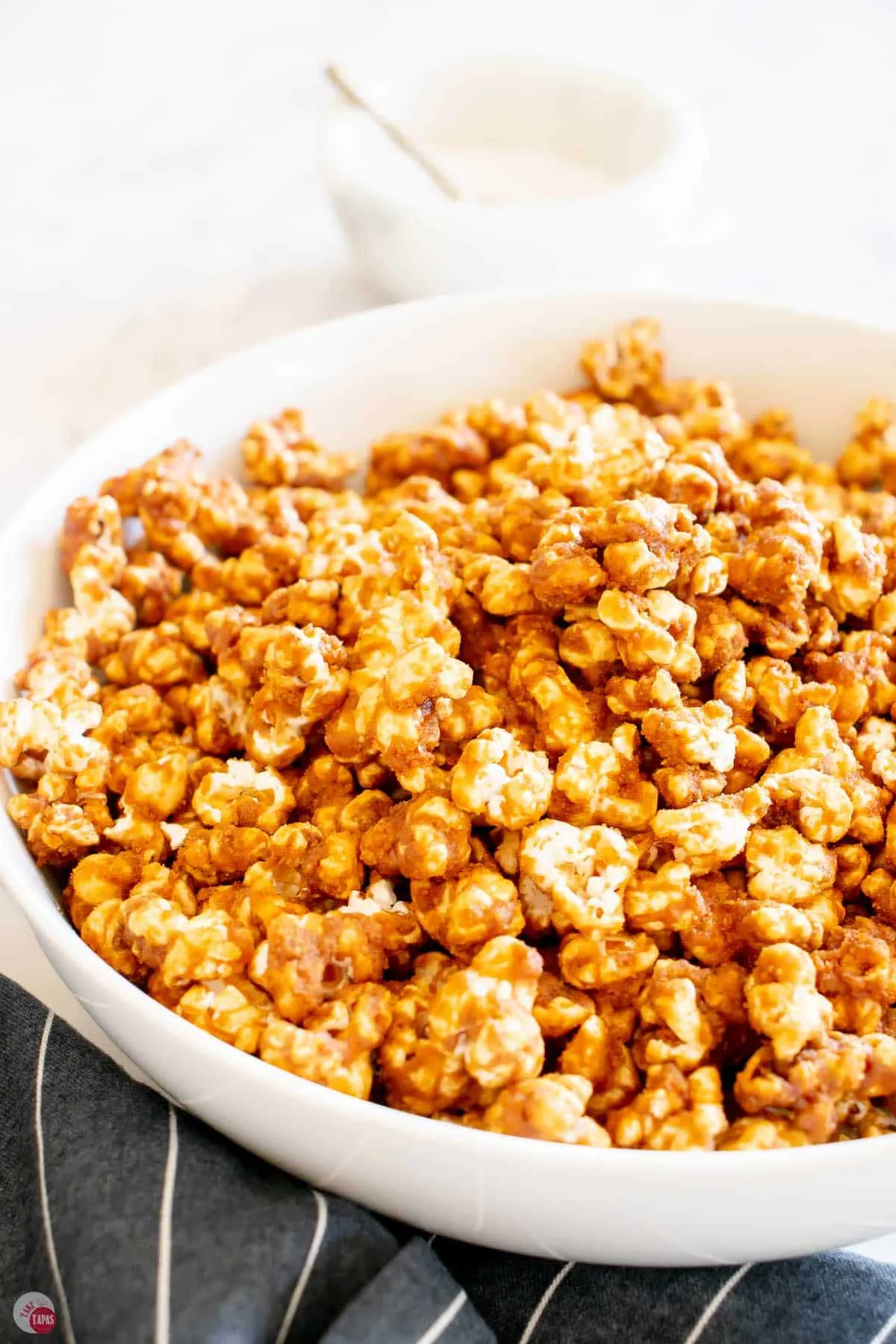 This sweet and salty classic caramel corn recipe will bring you back to childhood! Made without corn syrup and customizable to your liking will make this a time-honored treat for all generations!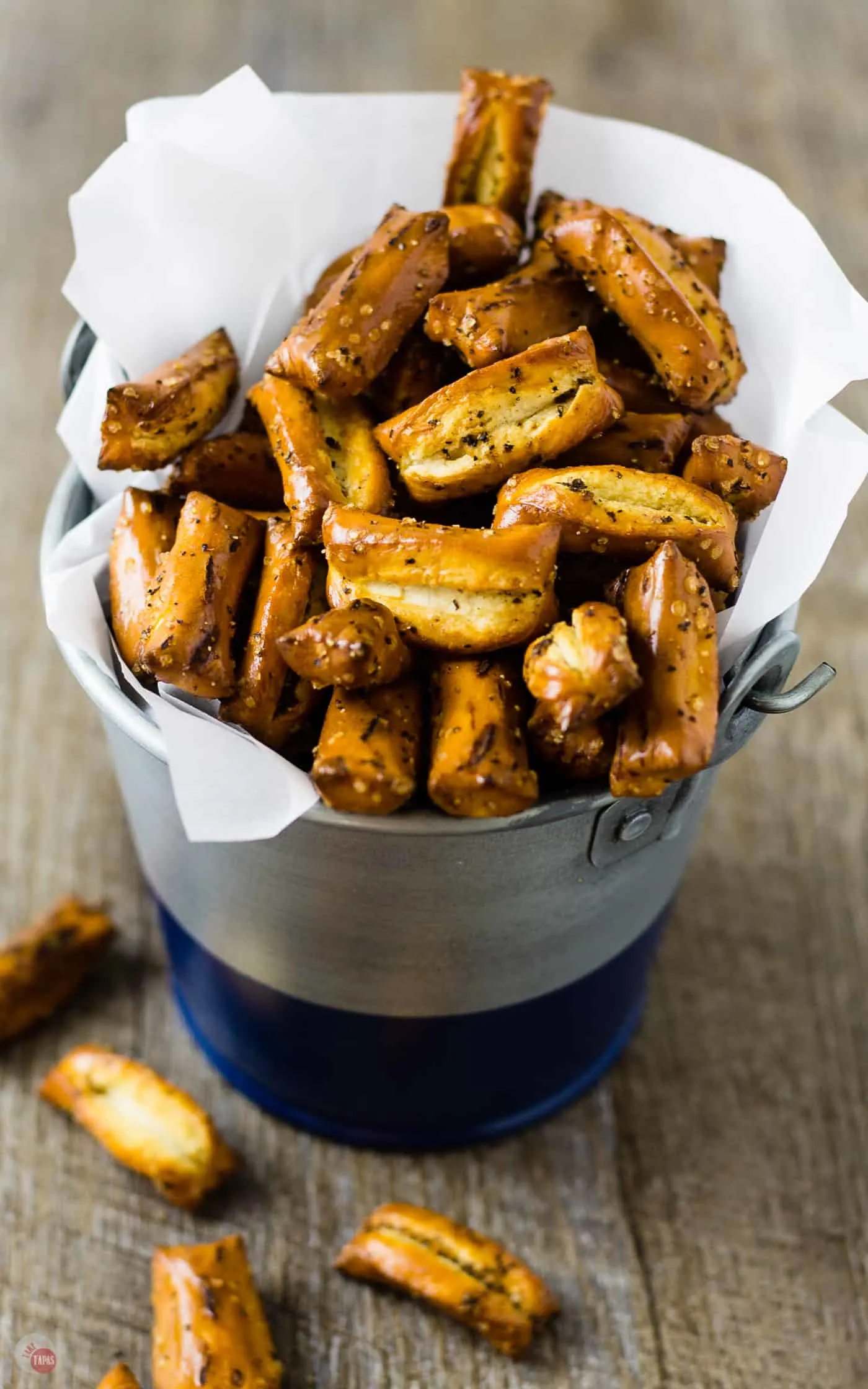 14. Spicy Pretzel Nuggets
My Sriracha Black Pepper Pretzel Nuggets are a crunchy snack, both spicy and salty, that will wow you with a sneaky hint of smoke!
Cheese Platters and Small Bites
You can't go wrong with a cheese board or charcuterie platter and these fall inspired ones are just what you want to serve at your gathering!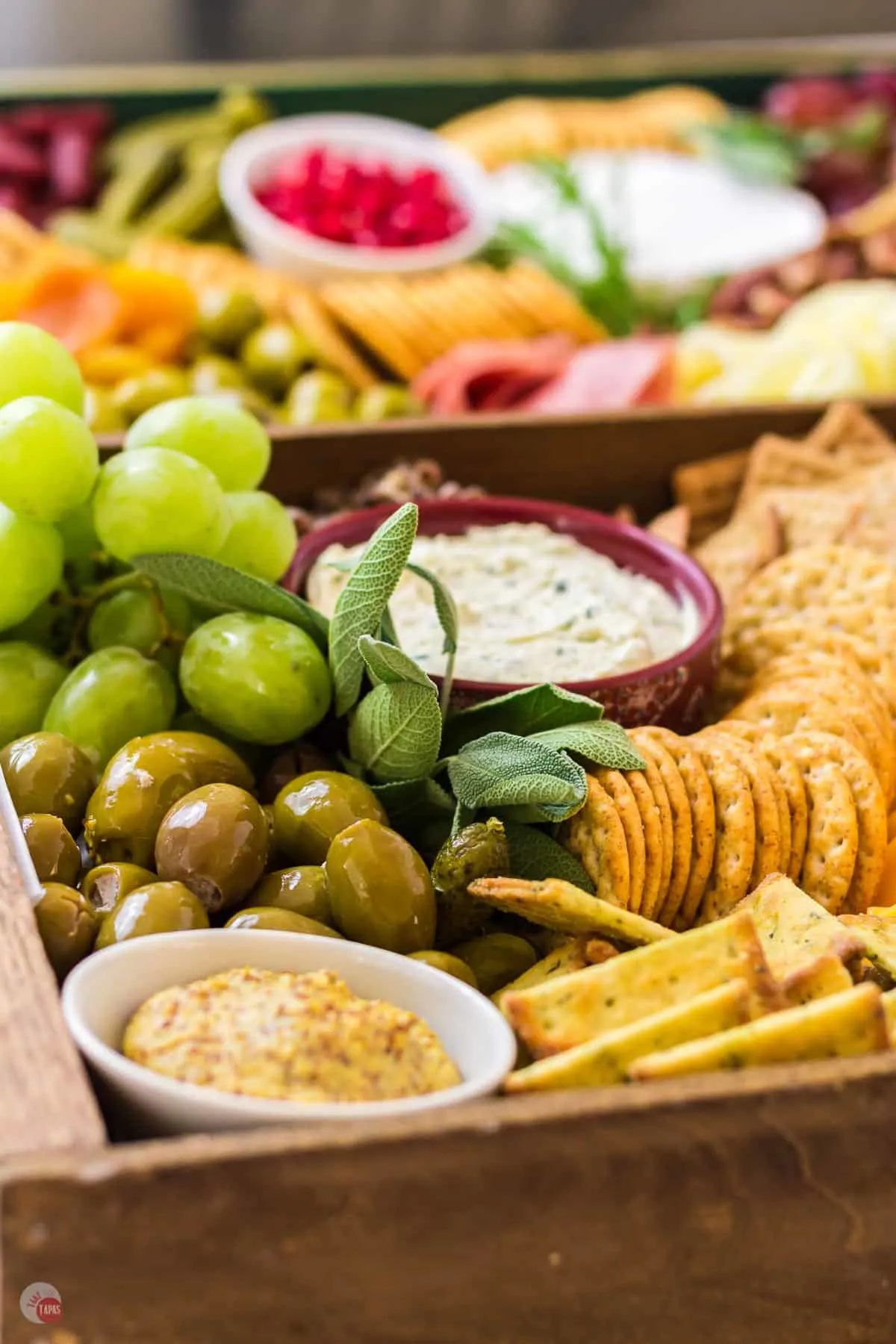 A Cheese Board is the perfect addition to any holiday party! Full of fruits, meats, cheeses, nuts, and olives, it is perfect for satisfying all your guests at the same time!
Check out all these tips and tricks for making a crowd-pleasing platter for your next crowd!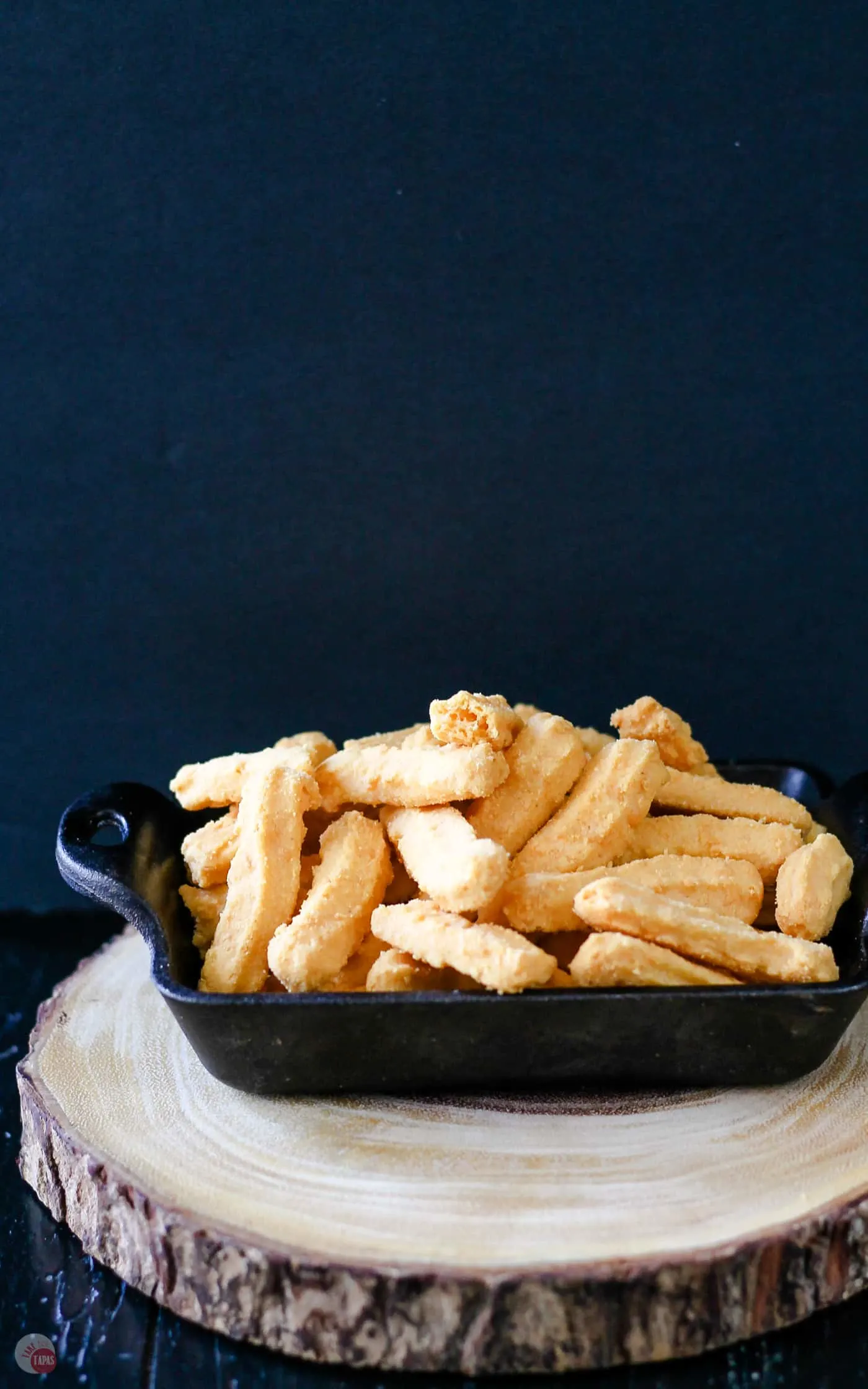 Pimento cheese is a staple in Waycross, Georgia and cheese straws are ever-present at any gathering of note.
These pimento cheese straws combine the best of both worlds. Crispy, spicy, flaky, and cheesy is the perfect combination of these addicting bites!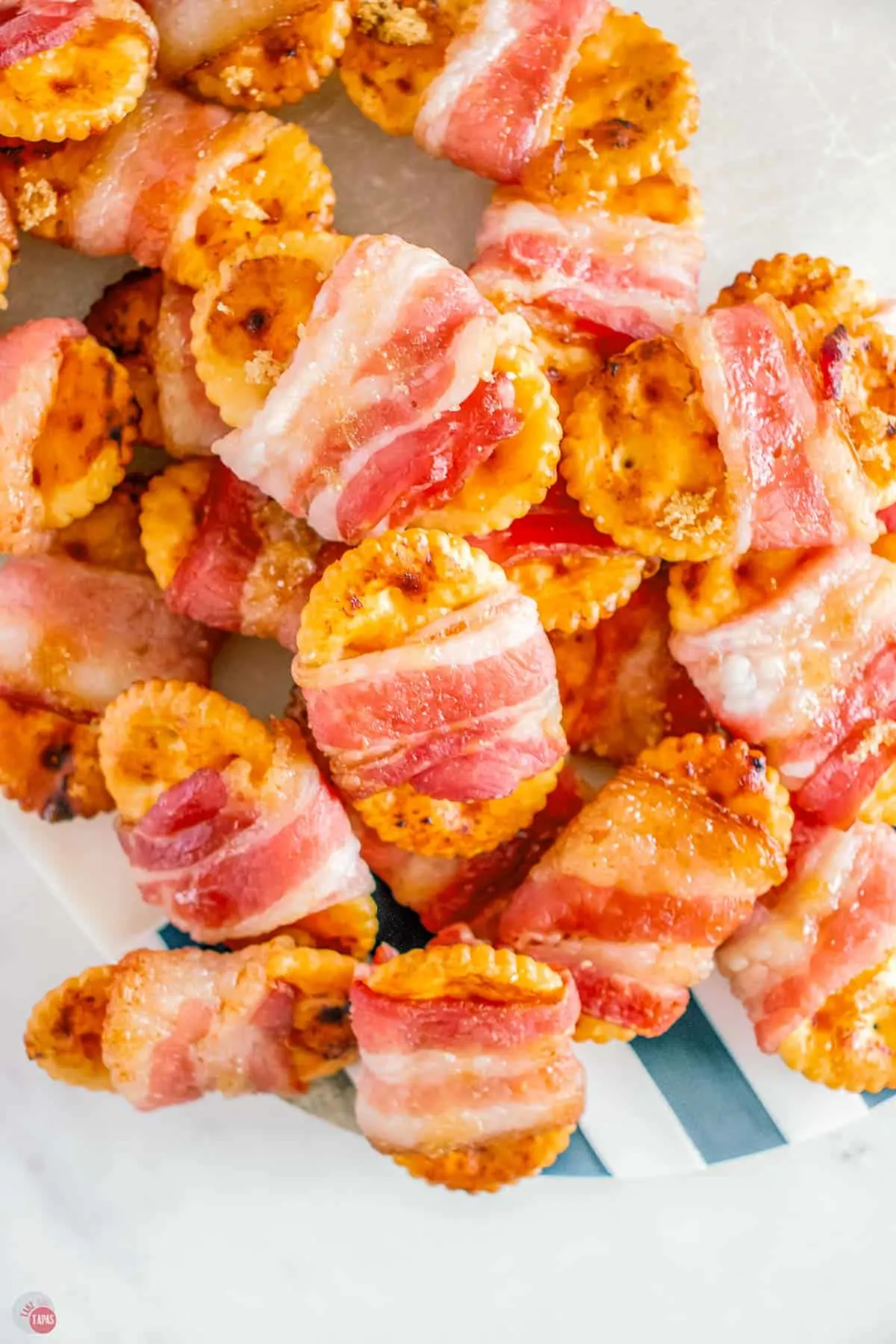 Sweet, Spicy, Salty, Smoky, and Crispy is everything you are craving. My Sweet and Spicy Bacon Crackers are a complete snack that is perfect for Tailgating!
Fall Appetizers
Next let's get to the heartier, more filling, appetizers. These may still be finger foods but they are perfect for an evening Fall party where you want to serve food but not necessarily full entrees and meals.
These lists also include Fall appetizers for a crowd!
Fall Dips
Dip into something creamy and delicious with all the Earthy flavors of fall!
18. Fluffy Pumpkin Dip
Pumpkin Fluff Dip is the perfect fall party appetizer! Sweet and creamy, it tastes like a pumpkin pie!
Mixed with gooey marshmallow cream, fluffy cool whip, and topped with nutty & toasty graham cookies!
19. Pumpkin Skillet Dip
Celebrate Fall with a delicious, warm, and gooey, pumpkin goat cheese skillet dip. Decadent, earthy, and aromatic with fresh thyme, rosemary, and sage!
20. Mushroom Bruschetta Spread
My family's mushroom spread recipe with a weird name is a great new appetizer for you to serve at a party!
21. Everything Bagel Dip
Your favorite Everything Bagel and "shmear" are now an Everything Bagel dip!
Cream cheese and sour cream combine with Everything Bagel Seasoning to bring it all together! Serve with bagel chips for the complete experience!
Fall Cheese Balls
A cheese ball is a great party appetizer that you can customize and make ahead of time! These fall cheese balls will be the hit of your gathering!
pumin cheese ball
Pomegranate Cheese Log
Add a little holiday "spirit" to your usual cheese spread with my Drunken Goat Cheese Log. Creamy goat cheese, toasted pecans, and tangy vodka-spiked pomegranate arils!
Pepper Jelly Truffles
These bite-size pepper jelly cheese ball bombs are the perfect finger food for your party! Creamy, with a burst of sweet and spicy jelly in the middle, they are a portable snack with an edible handle.
Honey Mustard Cheese Ball
A tangy Honey Mustard Cheese Ball rolled in crushed crackers and homemade pickled mustard seeds will be the highlight of your holiday party. Tasty for both carnivores and vegetarians!
Fall Finger Foods
Next let's get to the heartier, more filling, appetizers. These may still be finger foods but they are perfect for an evening Fall party where you want to serve food but not necessarily full entrees and meals. These lists also include Fall appetizers for a crowd!
Fried Stuffing Balls
What do you do with all that leftover stuffing or dressing after the big meal? You turn them into a delicious appetizer for the weekend. These Deep Fried Cornbread Dressing Balls with Cranberry Dip are perfect for Sunday afternoon snacking!
Pumpkin Pull Apart Pastry
This flaky Pumpkin Pull Apart Puff Pastry is the perfect addition to your holiday party. Filled with roasted garlic, goat cheese, and PUMPKIN!
Pimento Cheese Bread
This sweet and spicy pimento cheese bread has it all! Pimento cheese, sweet and spicy pepper jelly, and topped with crunchy kettle chips for texture!
Honey Mustard Deviled Eggs
Deviled Eggs take a walk on the wild side with mustard, pickled mustard seeds, and a seared little smoky! My Honey Mustard Deviled Eggs will take you for a wild walk too!
Best Fall Appetizers
People that come to parties always look forward to the food too so make sure you have a little bit of everything.
You can't go wrong with a combination of light snacks, hearty appetizers, dips, and small sweets to choose from.
I hope this helps you put together the Ultimate Fall Party this holiday season! Shoot me a pic and tag me on social media!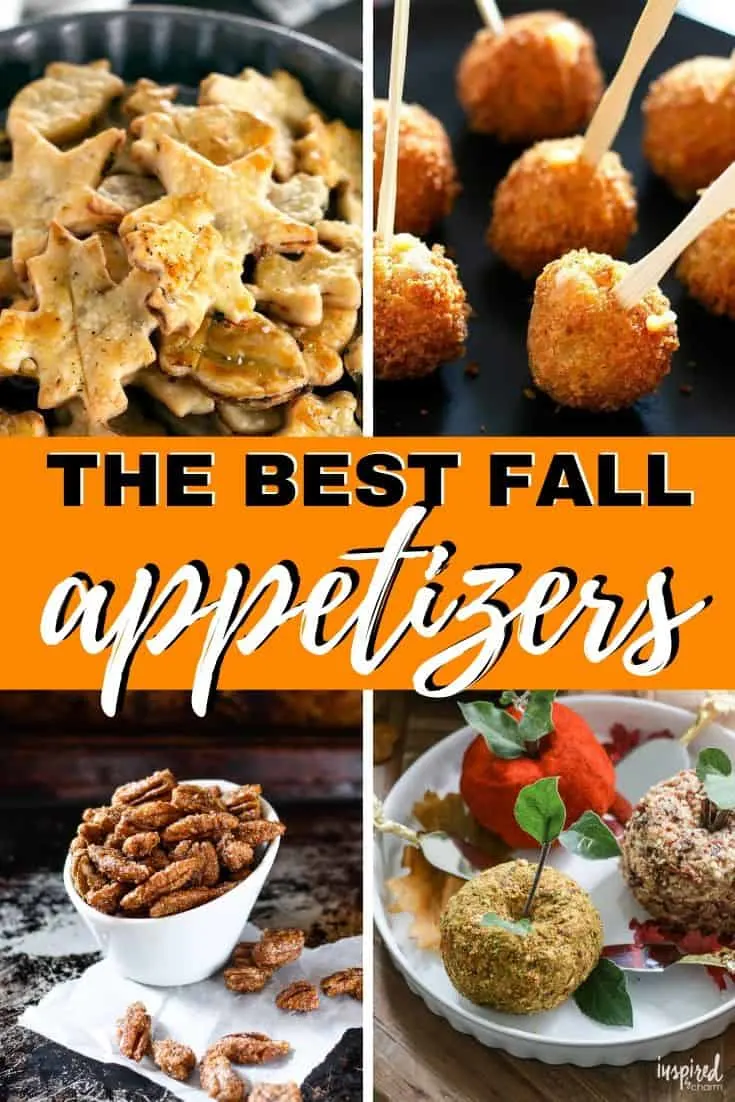 More Fall Roundups!
TakeTwoTapas.com. Content and photographs are copyright protected. Sharing of this recipe is both encouraged and appreciated. Copying and/or pasting full recipes to any social media is strictly prohibited.