Make your own BBQ seasoning mix homemade with spices in your pantry.  This blend is great for seasoning burgers, steaks, ribs, and can be used as a dry rub!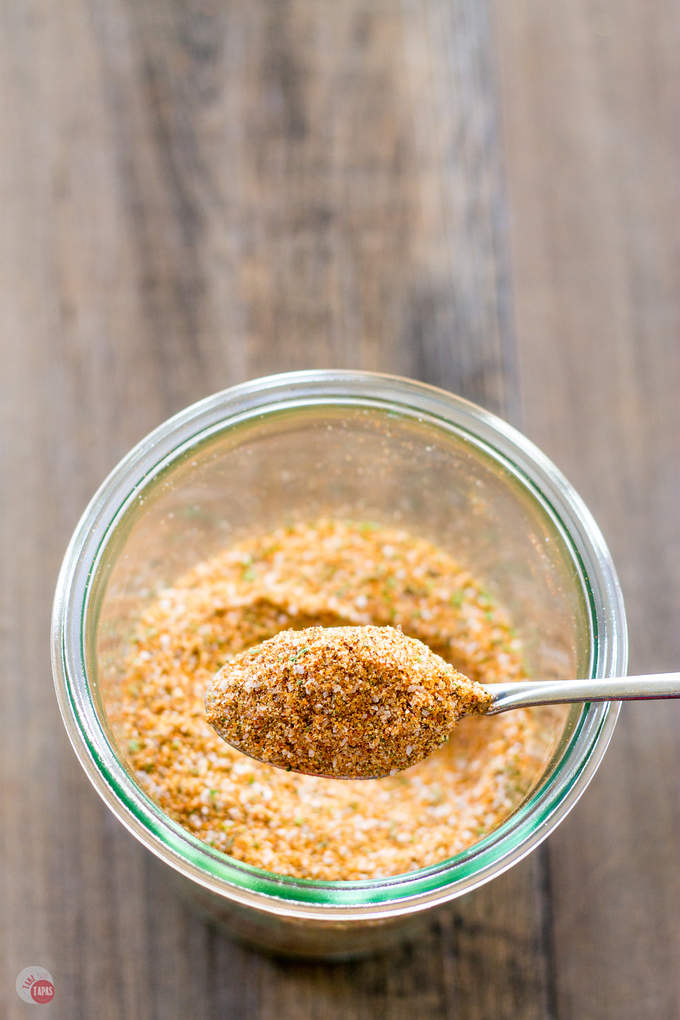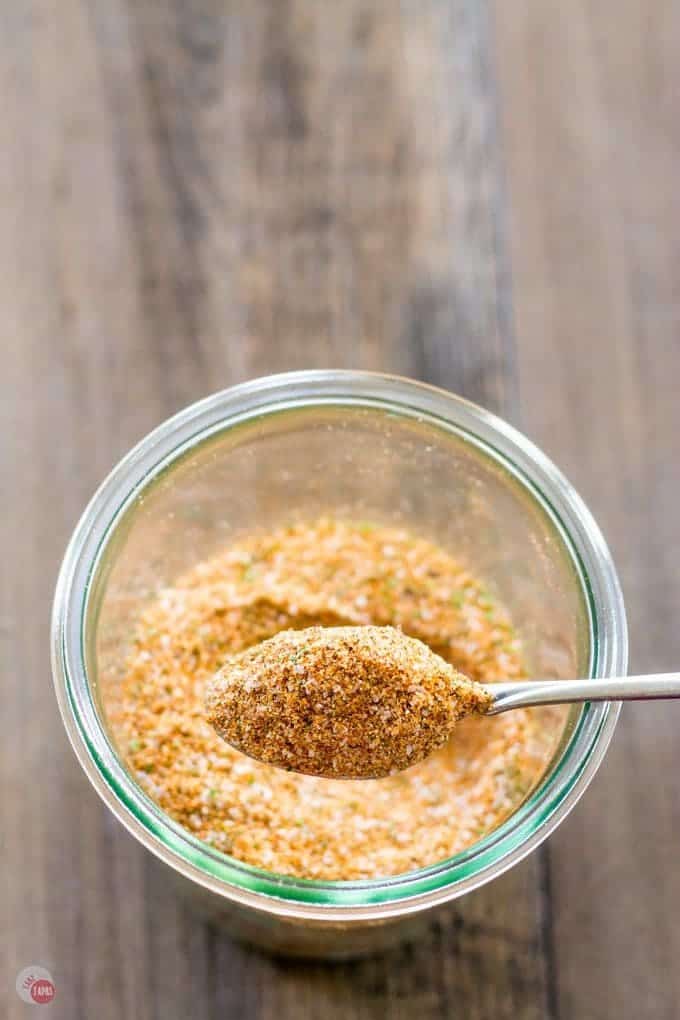 I absolutely love making spice mixes.  I know you have heard me talk about making my own blends so I can avoid all the extra salt and anti-caking agents they put in them.  Not to mention how expensive they are.  Today I am making a BBQ seasoning blend.  Perfect for the summer that is almost here!
I probably shouldn't say pre-made.  More like pre-mixed.
You can never really tell what's in pre-mixed spice blends because the ingredient list mentions things like, salt, sugar, oregano, and other natural spices.  Well no duh!  It's a spice blend!!!  I would be scared if there weren't any spices in it.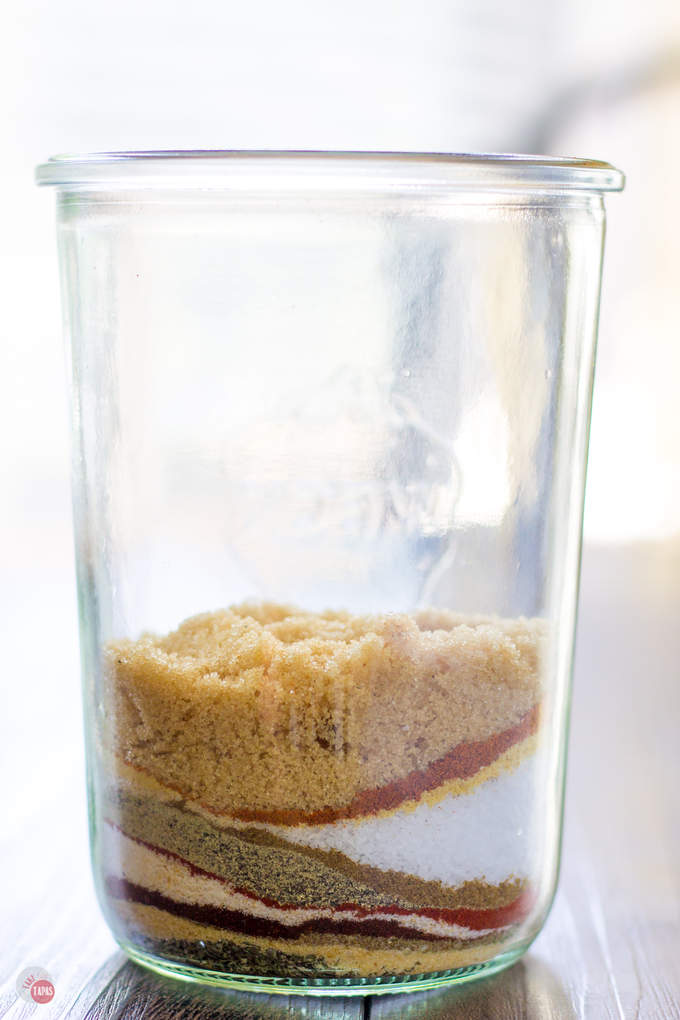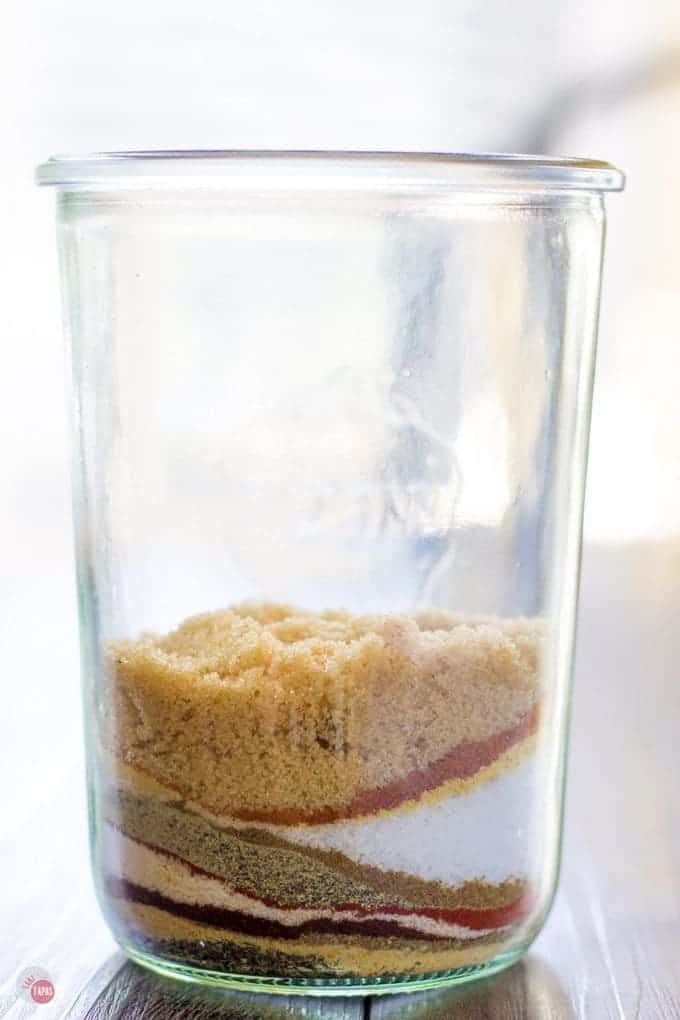 Salt content is very important to me.  I love salt!!  That's probably why my son likes to lick all the salt of the pretzels.  Maybe it's genetic.  Having control over salt content is a necessity for those with dietary restrictions.  These pre-mixed seasoning blends tend to overdo it on the salt because it is a lot cheaper than the other spices in the mix.
But let's not forget that salt is also a great meat tenderizer.  It is necessary to get your meat tender too.  When you are BBQing on the grill or a smoker tender meat is what everyone wants.  Also some sweet, smoky, and spicy flavors too.
This BBQ Seasoning Mix has all that!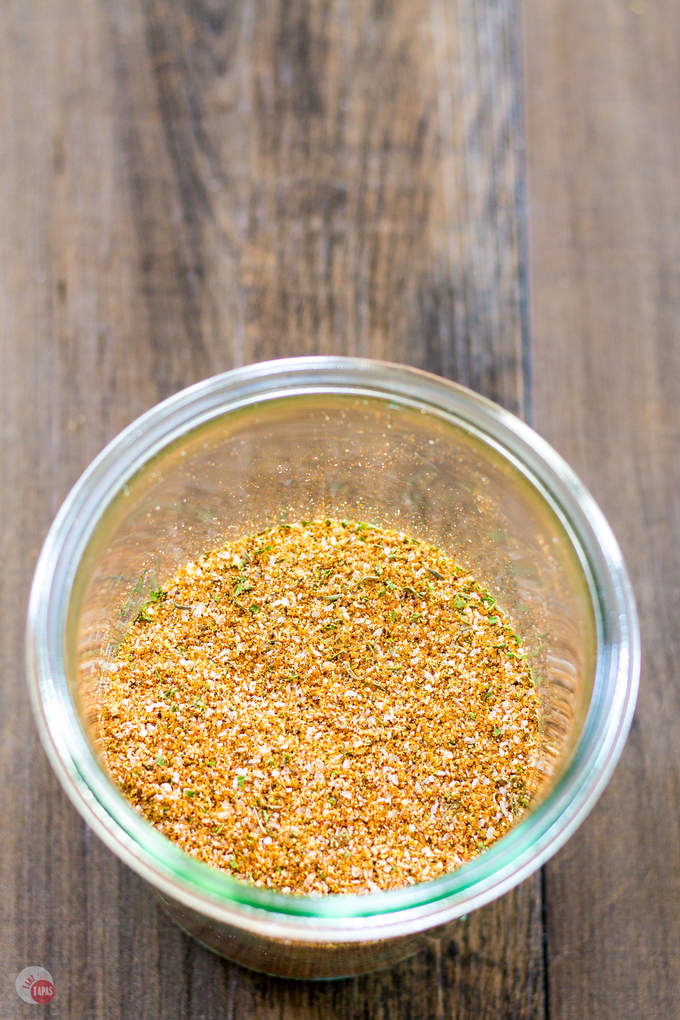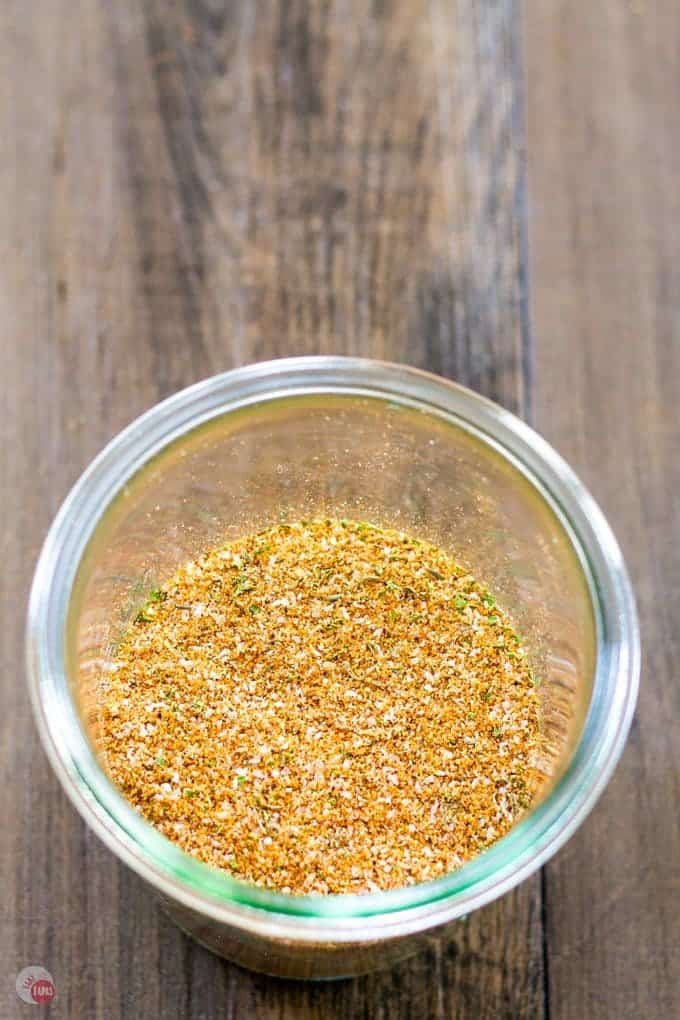 This post contains affiliate links.  I may earn a small commission for my endorsement, recommendation, testimonial, and/or link to any products or services from this website. Your purchase helps support this blog, at no additional cost to you and allows me to continue to bring you delicious recipes.
Let's Make BBQ Seasoning From Scratch!
All of the spices in my homemade BBQ Seasoning mix are ones you probably have already in your pantry.  I know I have all of them on hand at all times, but I have a spice hoarding problem, much like my Worcestershire and Soy sauce hoarding problem.
You will have all of these on hand too, most likely.
The only spices in the BBQ Seasoning mix that you might not already have are smoked paprika and celery salt.  Regular paprika is prevalent but smoked paprika is so much better.  Just like its name, it has a great smoky flavor and adds another layer of flavor to your food.  I would highly recommend getting some pronto!
Celery salt is another one.  Most home cooks have celery seed in their pantry.  Celery seed is used in a lot of recipes and adds a great floral flavor to a lot of foods.  I have celery seed and celery salt seeing that I like the salt so much.  If you only have celery seed, feel free to use it and then taste the BBQ seasoning mix to see if you need to add more salt.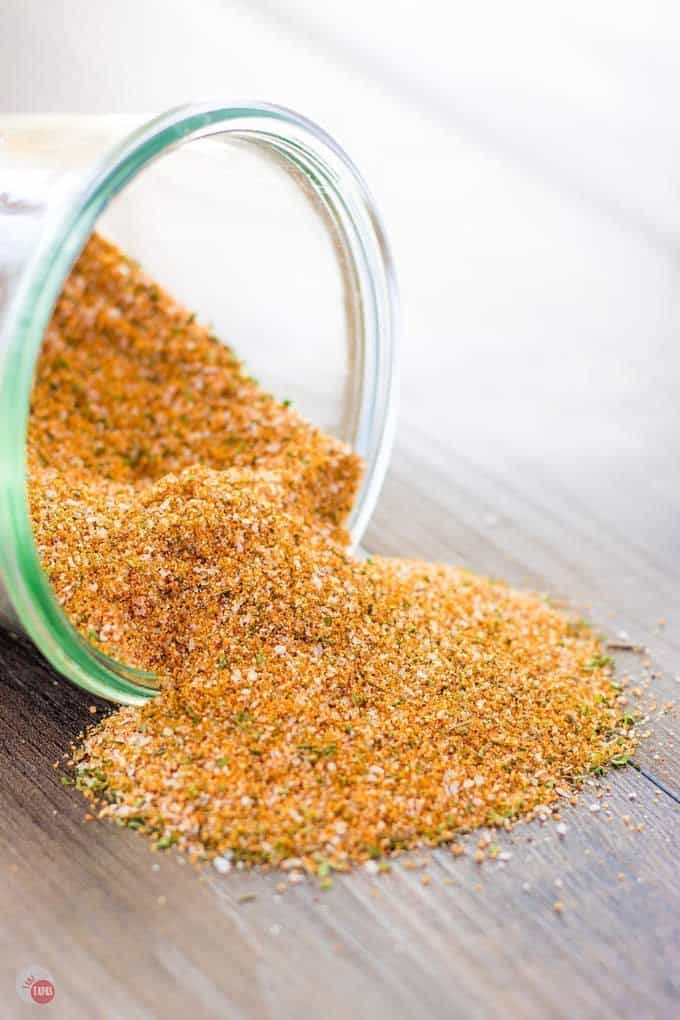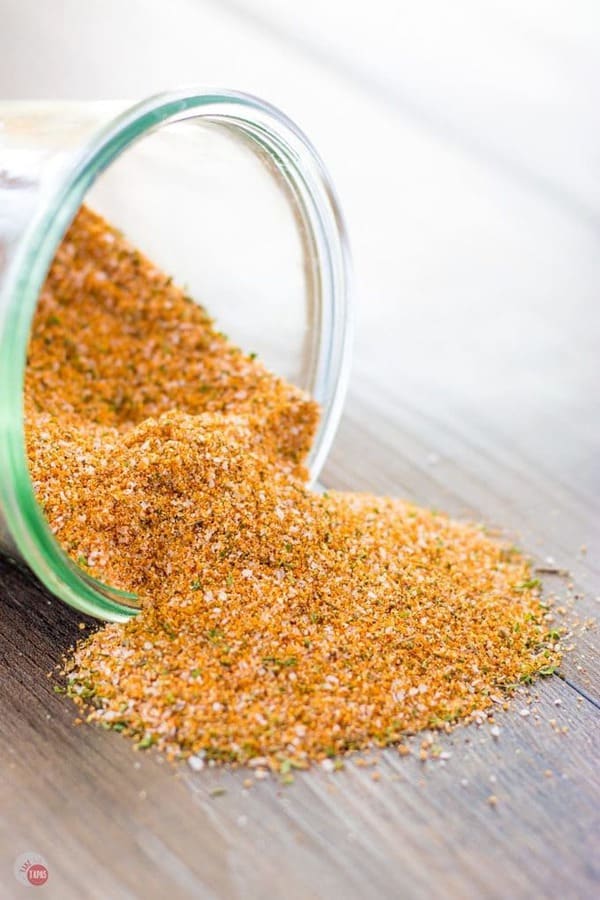 This recipe for my homemade BBQ Seasoning Mix makes roughly 1 1/4 cups.  This is enough for a few dishes depending on how spiced you like your foods.
When I am not using mine, and my other spice mixes like my All-Purpose Steak and Jerk Seasoning Mixes, I store them in these amazing Weck Jars.  I love that they come in different sizes, are reusable, and you can write on them with a sharpie marker that comes off with some alcohol when you are ready to make a new blend.
This BBQ Seasoning Mix is a must-make for the summer cook-out season and for my Redneck Snack Mix.  So make some today! That's an order!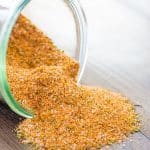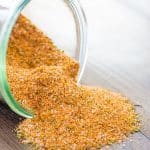 Homemade BBQ Seasoning Mix
Whip up your own BBQ seasoning mix with spices from your pantry. Sweet, spicy, and smoky is the best seasoning blend for all your summer grilling!
Ingredients
1/2 tablespoon Thyme
1 tablespoon Garlic Powder
1 tablespoon Parsley
1/2 teaspoon Celery Salt
2 teaspoons Chili Powder
1 tablespoon Garlic Salt
2 tablespoons Smoked Paprika
1/2 tablespoon Black Pepper
1/4 cup Kosher Salt
1/2 tablespoon Cumin
1 tablespoon Onion Powder
2 tablespoons Dried Mustard
2 teaspoons Cayenne Pepper
1/3 cup Light Brown Sugar
Directions
Mix all ingredients together and store in an air-tight container until ready to use.
Recipe Notes
You can substitute Ancho chili powder for the regular chili powder if you prefer.
If you don't have smoked paprika, feel free to use regular paprika.
*If you like this recipe, rate it with some stars!!!
Loading nutrition data...