Homemade BBQ seasoning mix is easy to make homemade with spices in your pantry. This blend is great for seasoning burgers, steaks, ribs, and can be used as a bbq dry rub!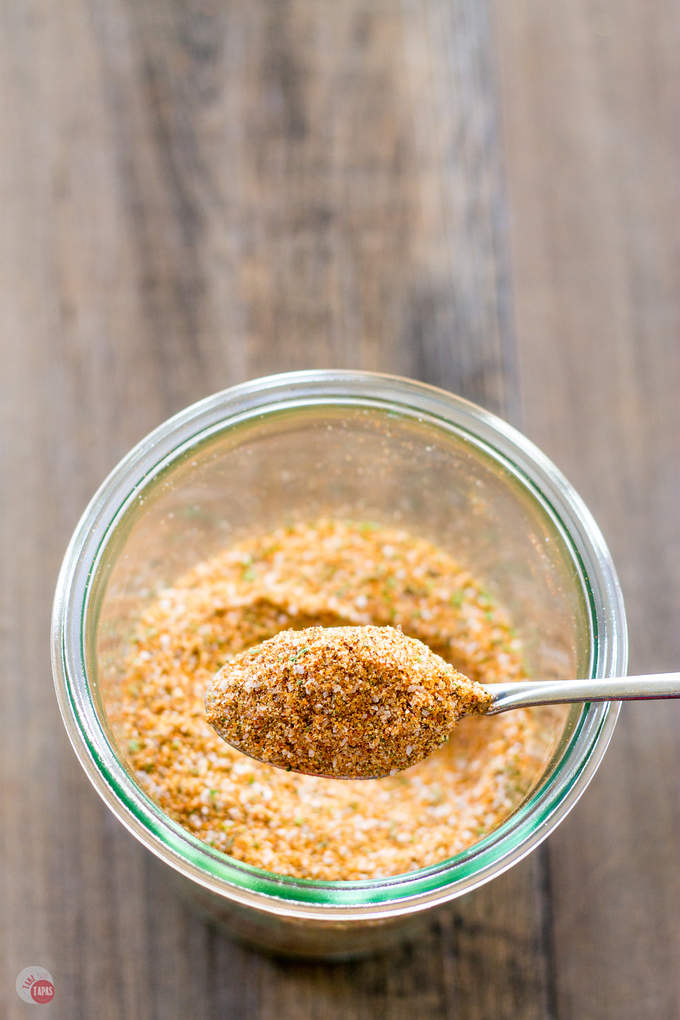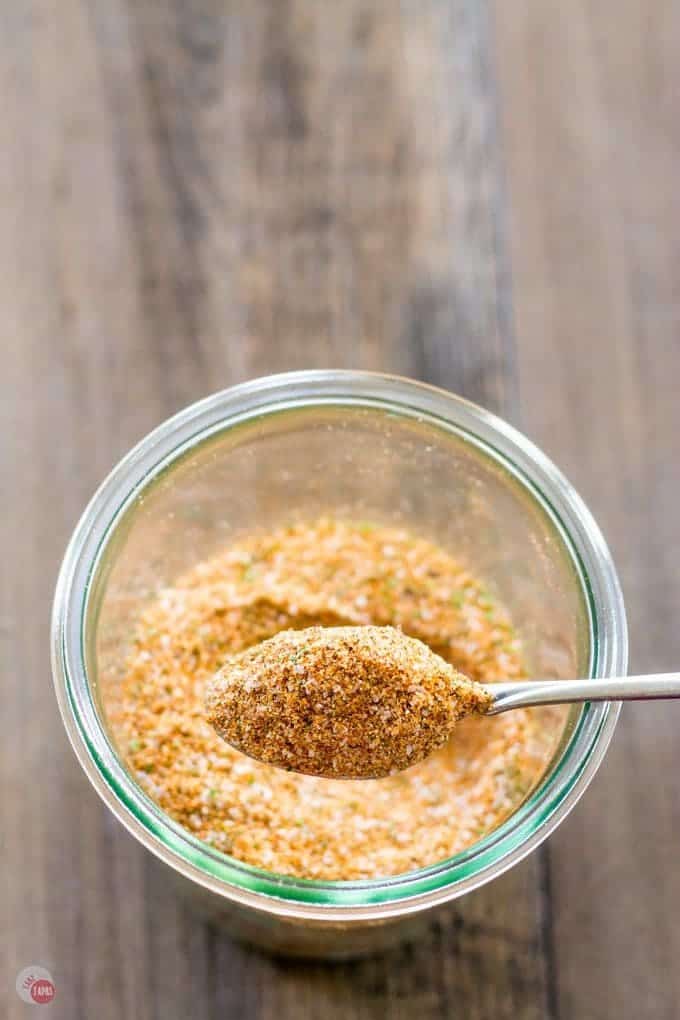 I absolutely love making spice mixes. I know you have heard me talk about making my own blends so I can avoid all the extra salt and anti-caking agents they put in them.
Not to mention how expensive they are! Today I am making a BBQ dry rub seasoning blend.
Perfect for the summer that is almost here and all the naked meats and vegetables that will need to be dressed before hitting that grill!
What are BBQ Rubs?
You can never really tell what's in pre-mixed spice blends because the ingredient list mentions things like, salt, sugar, oregano, and other natural spices.
But what are all the other "natural spices" that they can't list out individually? Doesn't seem very natural if you can't tell me what they are EXACTLY.
I wouldn't be surprised if there weren't any actual spices in it. Just colored salt and MSG.
This post may contain affiliate links. As an Amazon Associate, I earn from qualifying purchases. Read my disclosure policy here.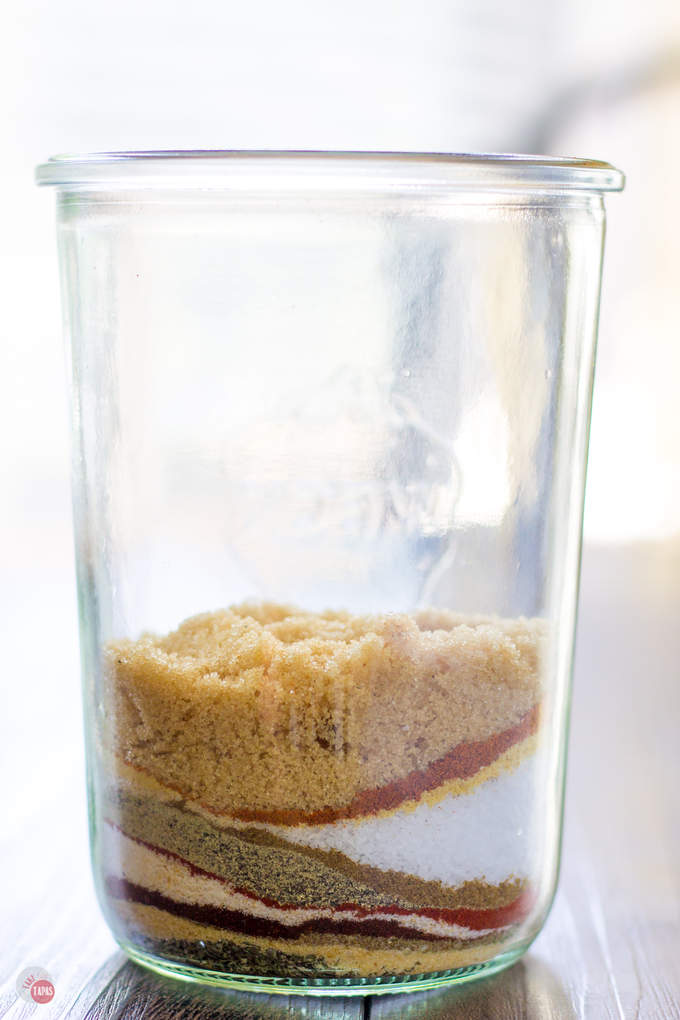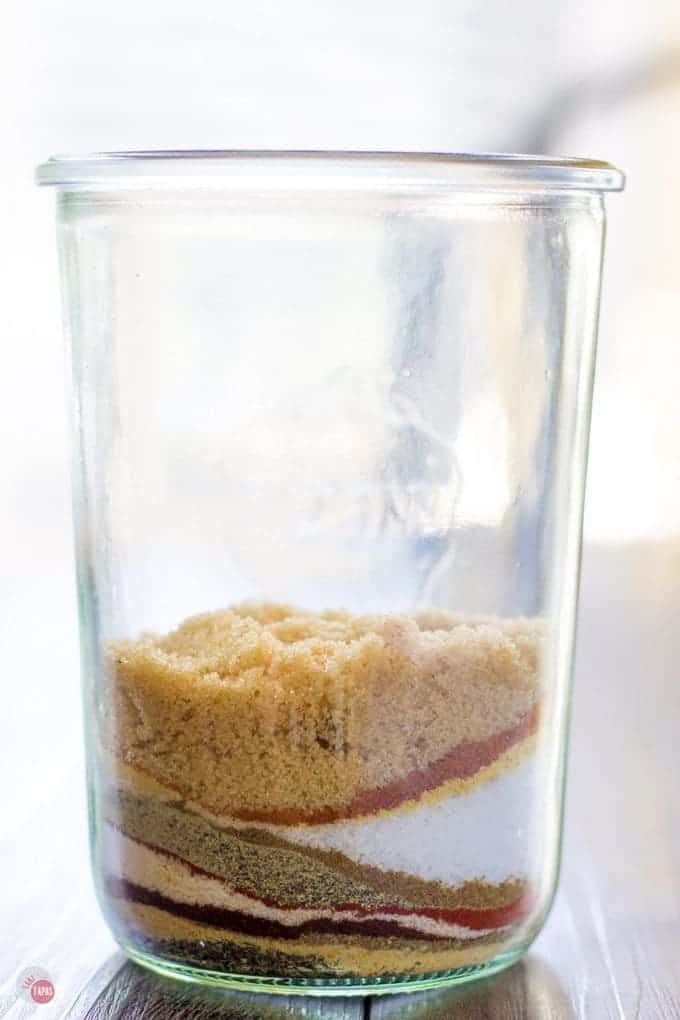 BBQ Seasoning Ingredients
Thyme
Garlic Powder
Parsley
Celery Salt
Chili Powder
Garlic Salt
Smoked Paprika
Black Pepper
Kosher Salt
Cumin
Onion Powder
Dried Mustard
Cayenne Pepper
Light Brown Sugar
All of the spices in my homemade BBQ Rub are ones you probably have already in your pantry. I know I have all of them on hand at all times, but I have a spice hoarding problem.
You will have all of these on hand too, most likely.
The only spices that you might not already have are smoked paprika and celery salt. Regular paprika is prevalent but smoked paprika is so much better.
Just like its name, it has a great smoky flavor and adds another layer of flavor to your food. I would highly recommend getting some pronto!
Celery salt is another one. Most home cooks have celery seed in their pantry. Celery seed is used in a lot of recipes and adds a great floral flavor to a lot of foods.
For more insider tips & tricks, and a candid behind the scenes look follow me on social media! Check use out on Pinterest, Facebook, Instagram, & Twitter (yes, people still use Twitter, LOL!)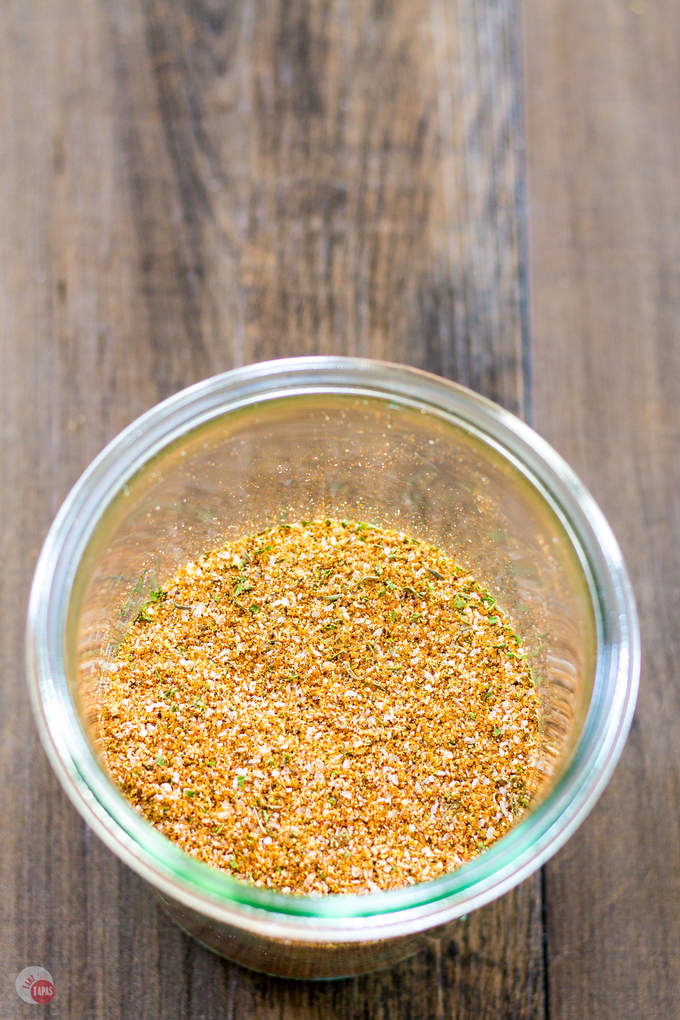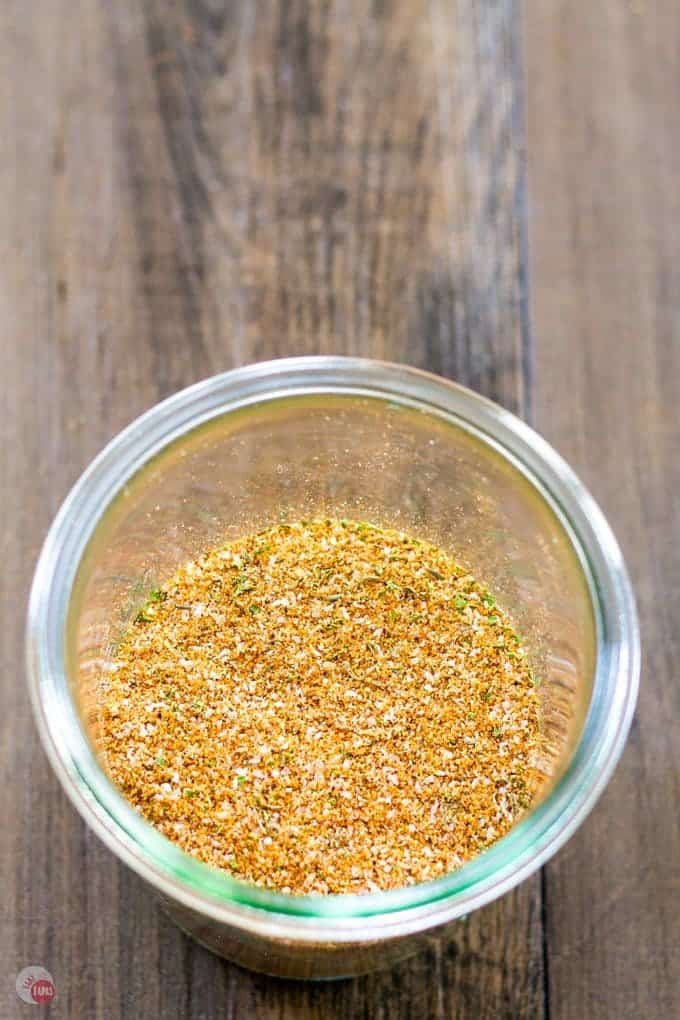 How to make BBQ Spice Rub
First: Combine all ingredients, give them a good stir to mix, and store in an air tight container in a cool, dry place.
Second: Season your food as desired!
This recipe for my homemade BBQ Seasoning Mix makes roughly 1 & 1/4 cups. This is enough for a few dishes depending on how spiced you like your foods. I use 1/4 cup per pound of meat.
For the full recipe and detailed instructions, please refer to the recipe card at the bottom of the post.
What is the difference between a seasoning and a rub?
A seasoning is really a mix of spices and herbs that is sprinkled on vegetables or cuts of meat. A rub contains the same but in larger pieces.
Coarser pieces add texture to the meats along with stronger flavor. They are applied and"rubbed" into the meat prior to cooking.
A spice mix is a combination of spices and herbs that you add to marinades, soups, dips, and dressings. A dry rub is a spice and herb combination that you rub on the outside of something before cooking it.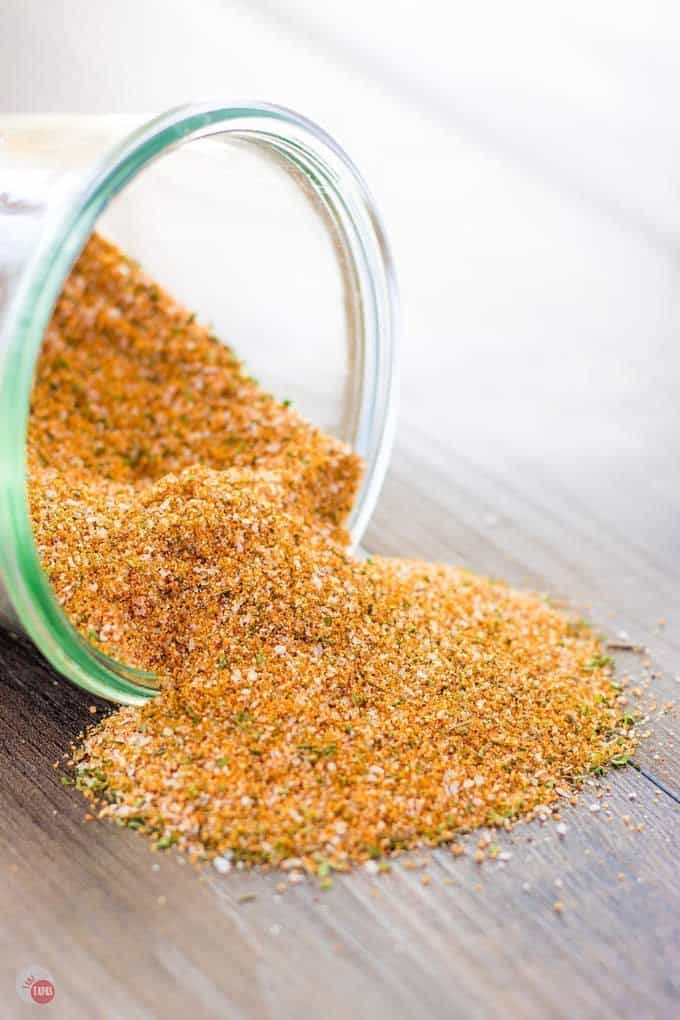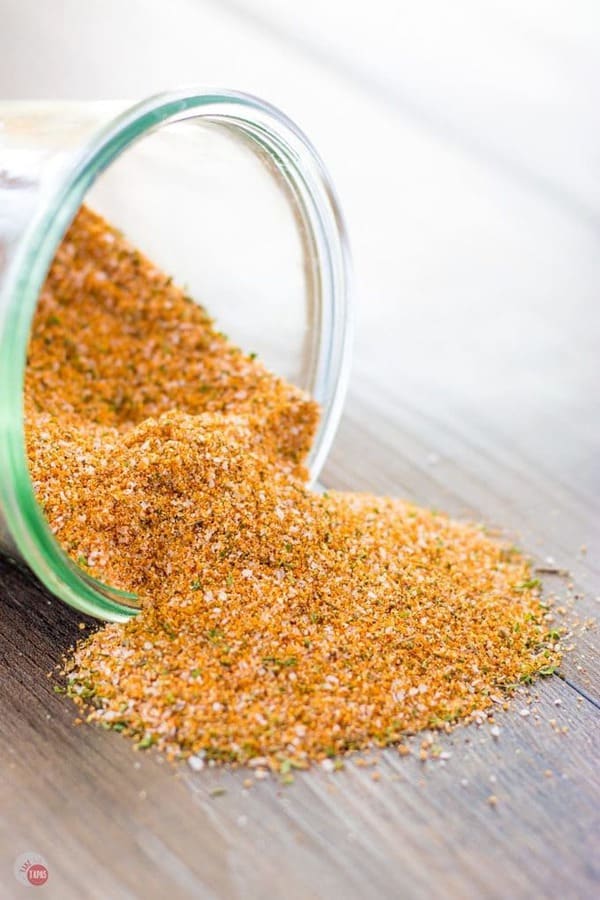 How long should the rub be on ribs for before cooking?
For the flavor to really set in, the dry rub needs to sit on the meat for at least 15 minutes. I like to apply mine 1-2 hours before cooking.
Should you put salt in a dry rub?
Pre-mixed BBQ seasoning blends tend to overdo it on the salt because it is a lot cheaper than the other spices in the mix.
But let's not forget that salt is also a great meat tenderizer. It is necessary to get your meat tender. When you are BBQing on the grill or a smoker tender meat is what everyone wants.
Is a dry rub better than a marinade?
A marinade is better at tenderizing meat in the long run so if you have a tough cut of meat, use a marinade. If your meat is already a tender cut, go with a dry rub.
A dry rub is meant as a flavoring for the meat and not for seeping into it and tenderizing it. Think of it more like a flavor coating or a sauce that you top your meat with.
My dry rubs tend to have more salt because I am adding flavor to the plain and enhancing the flavors of the other spices. Do not leave the rub on for more than 24 hours as it will dry out your meat.
If you are making a spice mix into a dry rub you need to watch the sugar content. Sugars can burn on a grill or in an oven that is over 275F so I tend to reduce the sugar content and up the salt content if I am transforming a spice mix to a dry rub.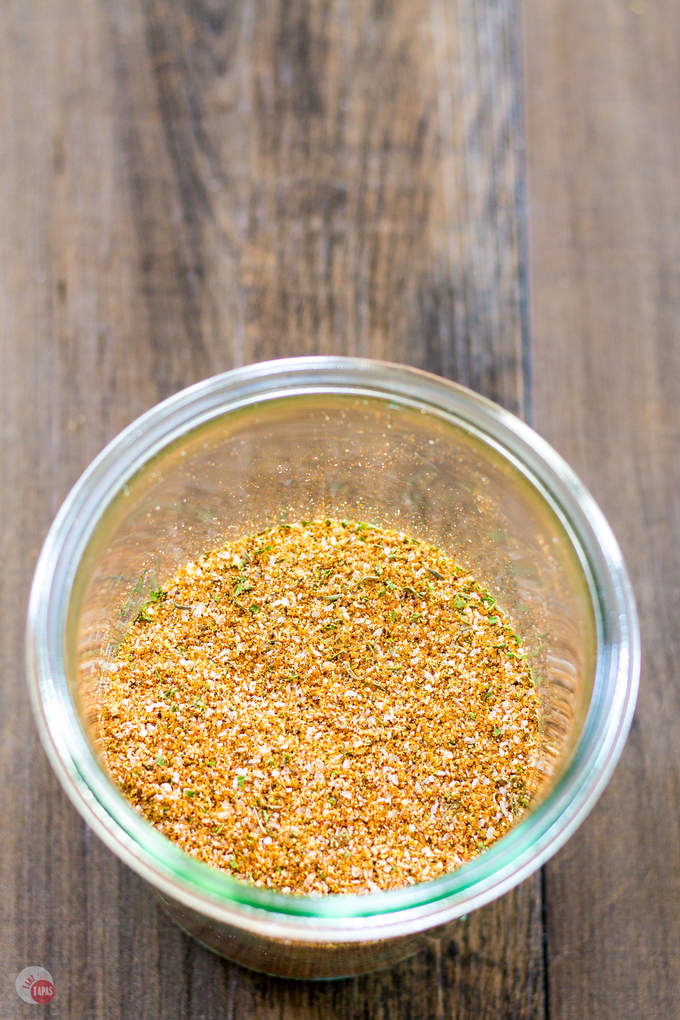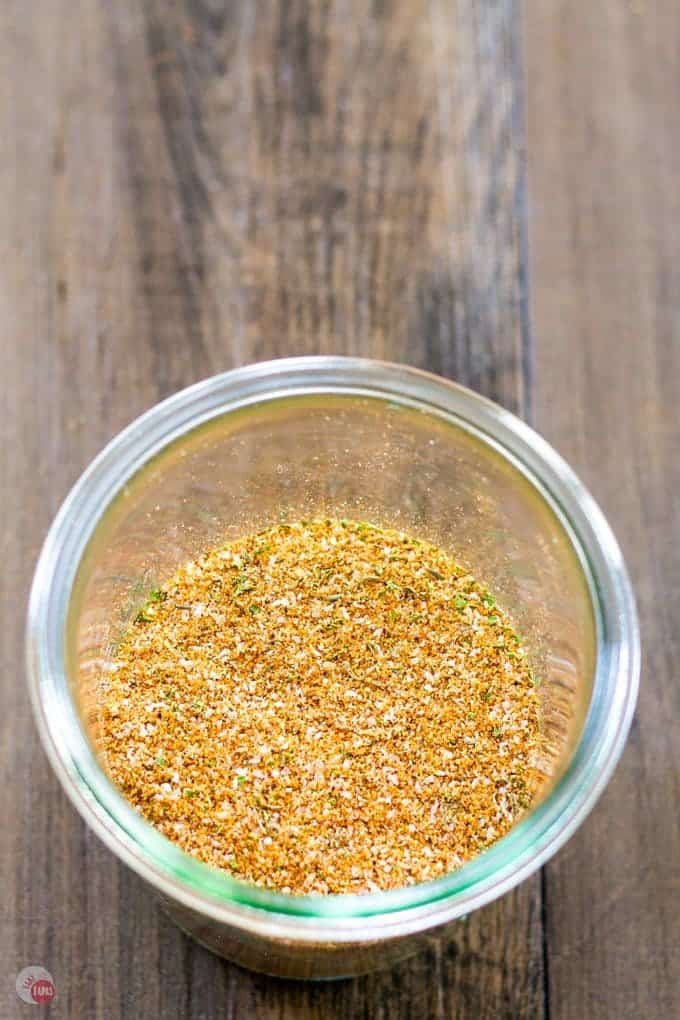 How do you get your rub to stick to the meat?
The best way to rub your ribs is to take off the membrane first. If there isn't one or you are using a cut of meat that doesn't have one, skip this step.
Pat the meat with paper towels to remove any excess water. Next rub the surface of the meat with vegetable oil. Sprinkle the rub over the surface liberally.
Use your hands and actually "RUB" the spices into the meat! Feel free to use gloves if you like to stick your finger in your eyes on a regular basis. Hello, contact lens wearers!
Let the rub sit overnight or at least 15 minutes at room temperature. Your meat should be room temp anyways when you cook it so it cooks evenly!
Can I use this rub recipe on other meats?
This recipe is great on baby back ribs, pulled pork, steaks, other cuts of pork and chicken. And it works on vegetables too!
How long does it last?
If you keep them in an airtight container like these jars they will last 3 months. If you want them to last longer I would portion it out and freeze in small bags for up to 6 months.
More BBQ Recipes
If you love this recipe as much as I do, please write a five-star review in the comment section below (or on Pinterest with the "tried it" button – you can now add pictures into reviews, too!), and be sure to help me share on facebook!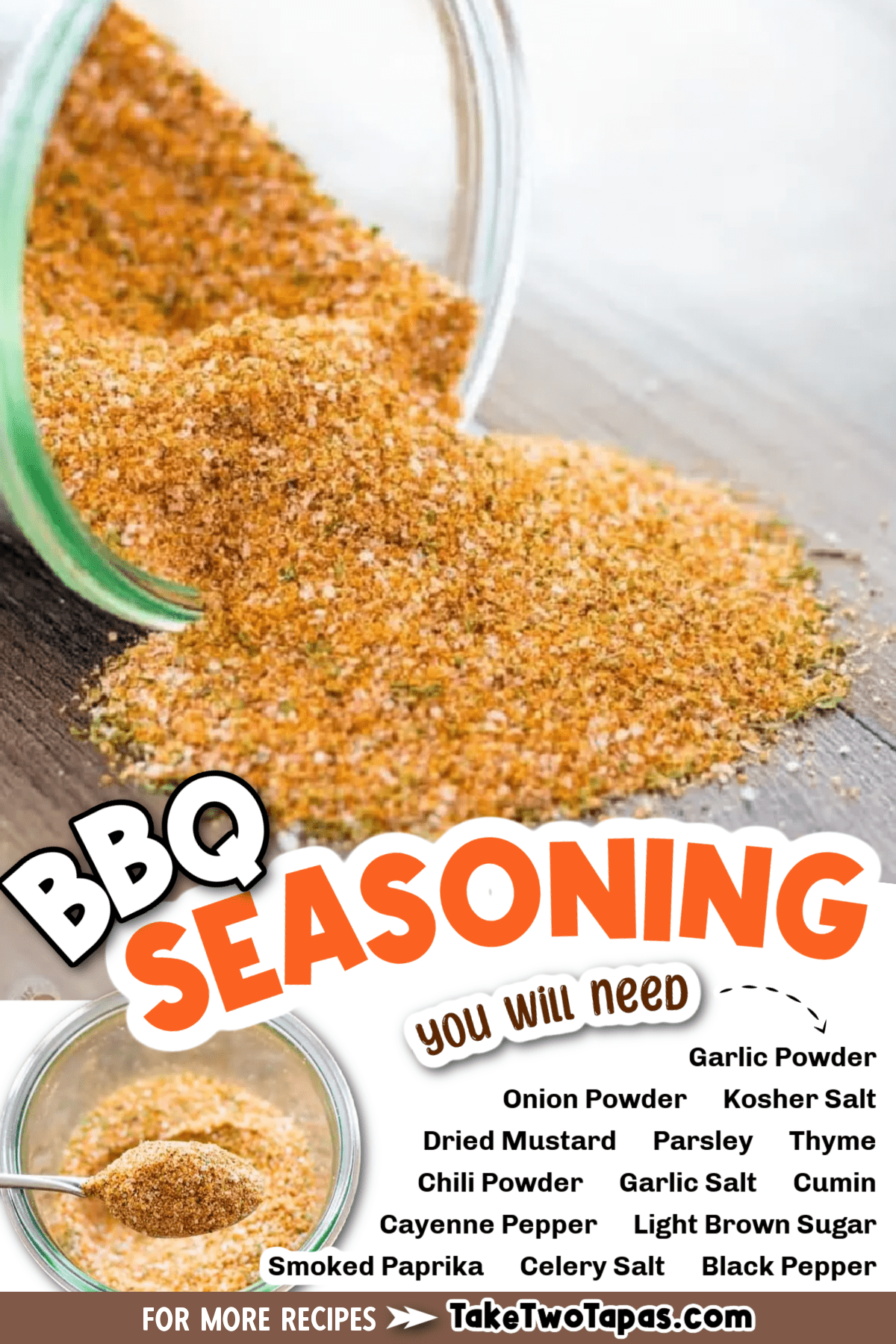 Skip the bbq sauce and try a dry barbecue rub instead! It will elevate any cut of meat and is perfect for oven baking or grilling season!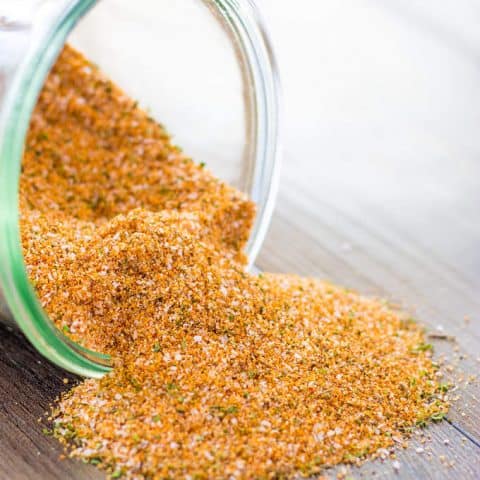 Homemade BBQ Seasoning Mix
Whip up your own BBQ seasoning mix with spices from your pantry. Sweet, spicy, and smoky is the best seasoning blend for all your summer grilling!
Ingredients
1/2 tablespoon Thyme
1 tablespoon Garlic Powder
1 tablespoon Parsley
1/2 teaspoon Celery Salt
2 teaspoons Chili Powder
1 tablespoon Garlic Salt
2 tablespoons Smoked Paprika
1/2 tablespoon Black Pepper
1/4 cup Kosher Salt
1/2 tablespoon Cumin
1 tablespoon Onion Powder
2 tablespoons Dried Mustard
2 teaspoons Cayenne Pepper
1/3 cup Light Brown Sugar
Instructions
Mix all ingredients together and store in an air-tight container until ready to use.
Use as needed.
Notes
You can substitute Ancho chili powder for the regular chili powder if you prefer. If you don't have smoked paprika, feel free to use regular paprika.
*If you like this recipe, please leave me a comment and rate it with some stars. Thank you!
Nutrition Information:
Yield:

16
Serving Size:

1 tablespoon
Amount Per Serving:
Calories:

28
Total Fat:

1g
Saturated Fat:

0g
Trans Fat:

0g
Unsaturated Fat:

0g
Cholesterol:

0mg
Sodium:

2117mg
Carbohydrates:

6g
Fiber:

1g
Sugar:

4g
Protein:

1g
This nutrition information was generated via a third party, Nutritionix, and can not be held liable for any discrepancies in the information provided.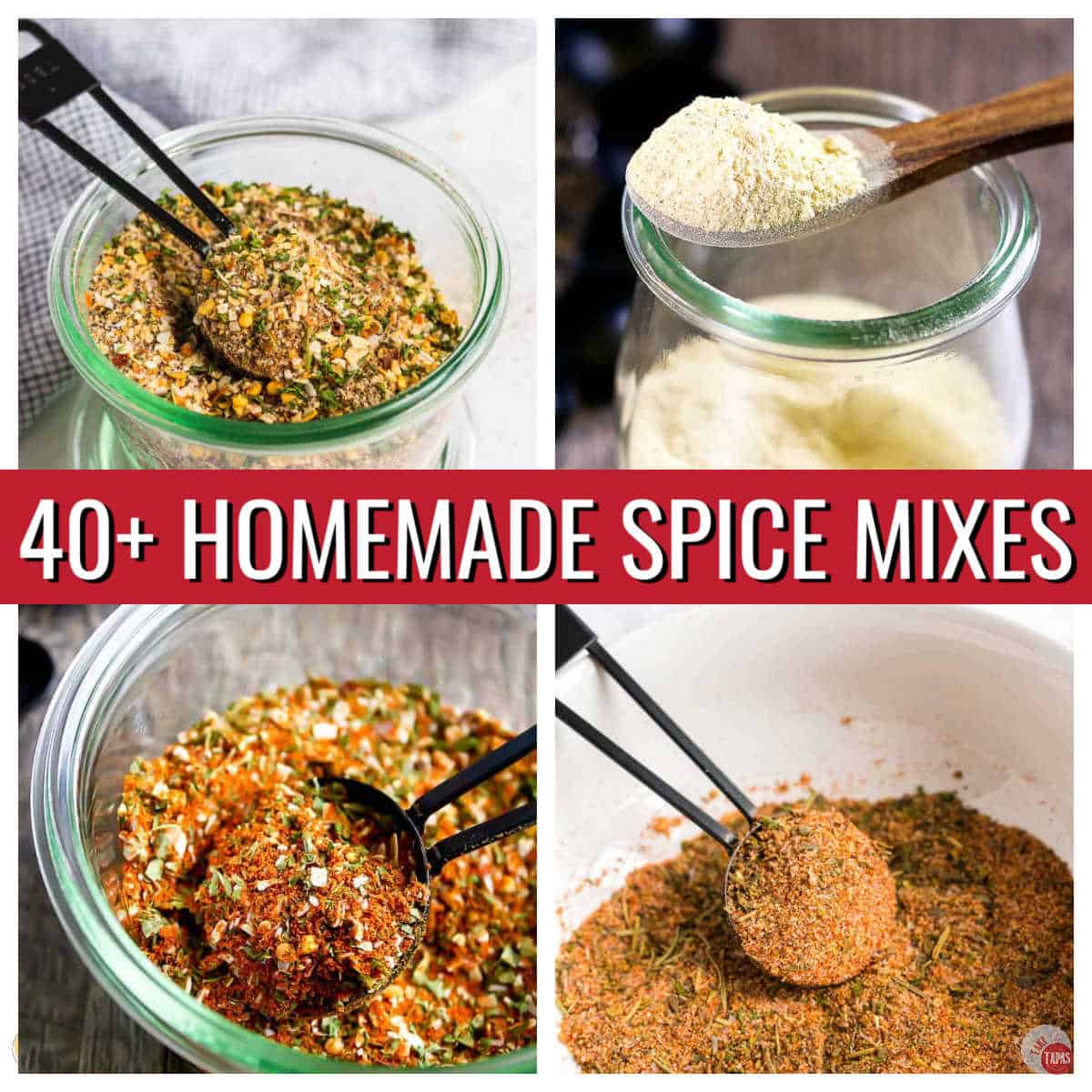 Want more seasoning recipes? I have a delicious Cajun Seasoning or Steak Seasoning recipe. Check them out along with this amazing list of homemade spice mix recipes and tips and trick on how to store them.
More Appetizers
TakeTwoTapas.com. Content and photographs are copyright protected. Sharing of this recipe is both encouraged and appreciated. Copying and/or pasting full recipes to any social media is strictly prohibited.