This meaty and cheesy meatball dip is baked in a skillet, loaded with mini meatballs, rich tomato sauce, and four kinds of cheese. Perfect for a party and the skillet makes its own serving dish!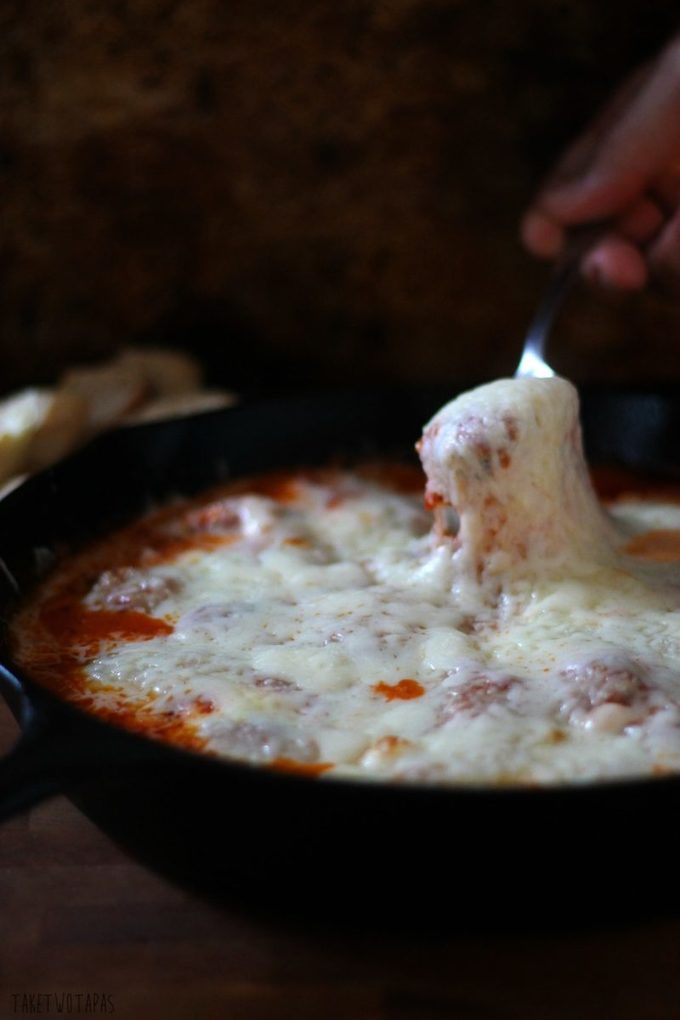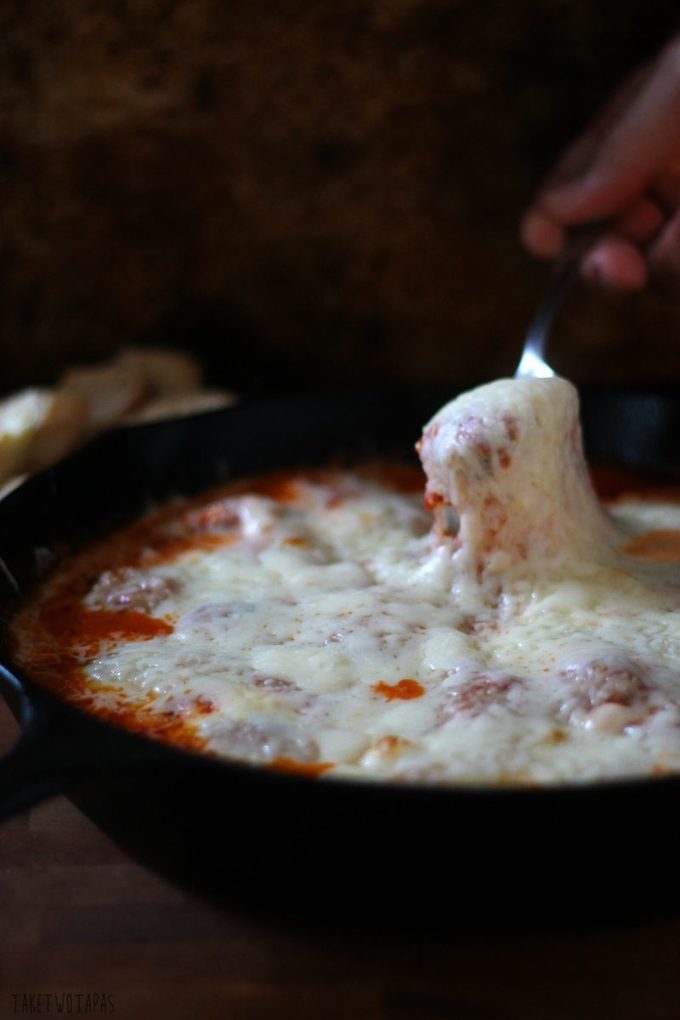 Have you heard the name Assunta Cantisano? If not, let me tell you about her. She was an immigrant from Naples, Italy who traveled to the United States in 1914. She settled in Rochester, New York and planted a family garden, just like so many families are doing these days.
She brought with her a family recipe for tomato sauce. In 1937, during the great depression, she started selling her homemade sauce on her front porch. Her sauce grew so popular that she started the Ragu Packing Company that still sells her family recipe today.
I did not travel from a foreign country, but I do have a diverse family background. Just like Assunta Cantisano, I have many wonderful family traditions, mostly involving food.
My grandfather was from the Bahamas and I have several recipes that I look forward to sharing with you in the future, but today I am going to talk about a family tradition that started with a marriage, includes a restaurant, and continues with an annual Thanksgiving family reunion. Since we are always talking about food here, you could say that my family is #SimmeredInTradition.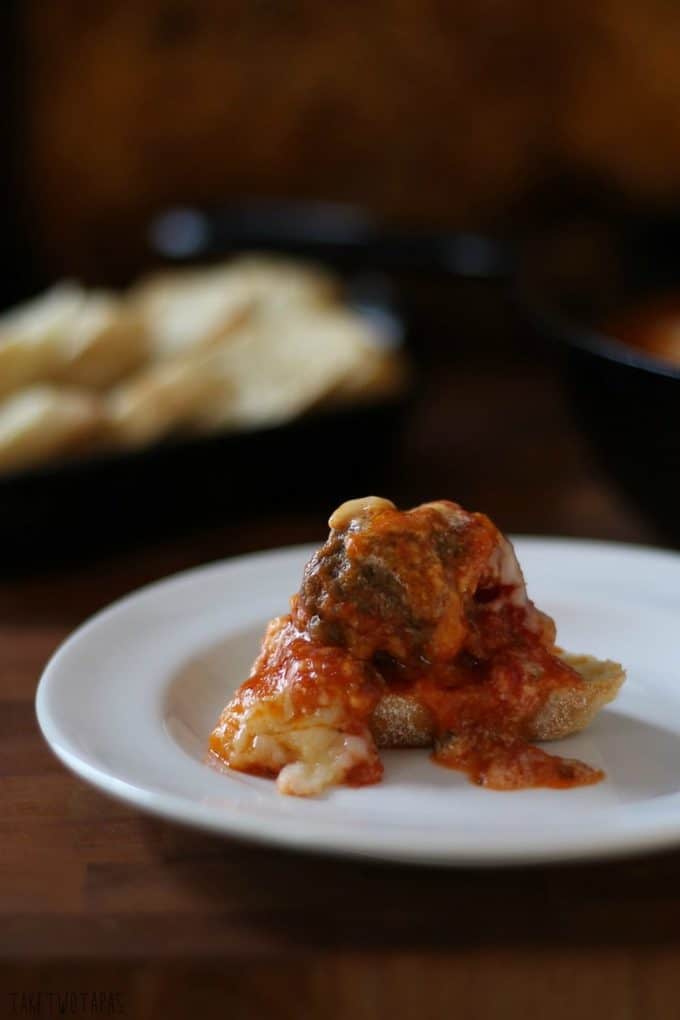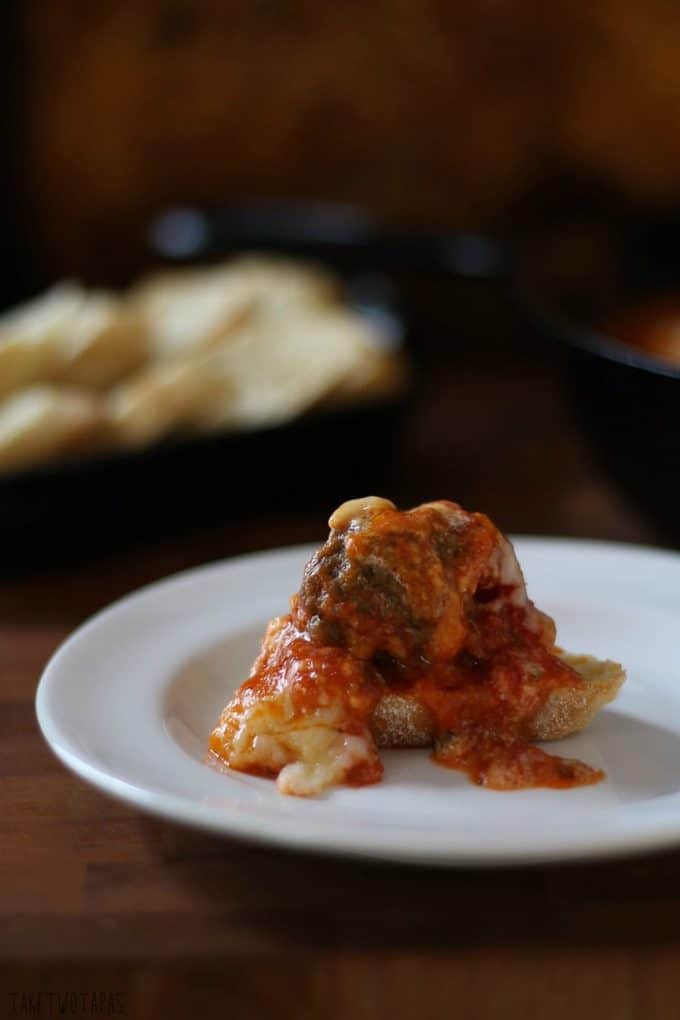 After a few years of wedded bliss, my mom, Kathy, and my new step-father, Bob, decided to buy a restaurant. They bought Mama Leone's in Jacksonville, Florida, and it quickly became a family affair. Us kids all had various jobs there: cashier, bus girl, dishwasher, salad dressing maker. Mine was to bus tables and clean the calamari. It was hard work but so much fun being together and cooking.
The two most important things I learned were:
Don't use a glass to scoop ice out of the ice machine. I broke a glass inside the ice machine and the whole thing needed to be drained.
Don't have a tomato fight in front of the salad station wearing a white shirt. Everyone will know what you did.
Here are some of the pictures from the restaurant.
This post may contain affiliate links. As an Amazon Associate, I earn from qualifying purchases. Read my disclosure policy here.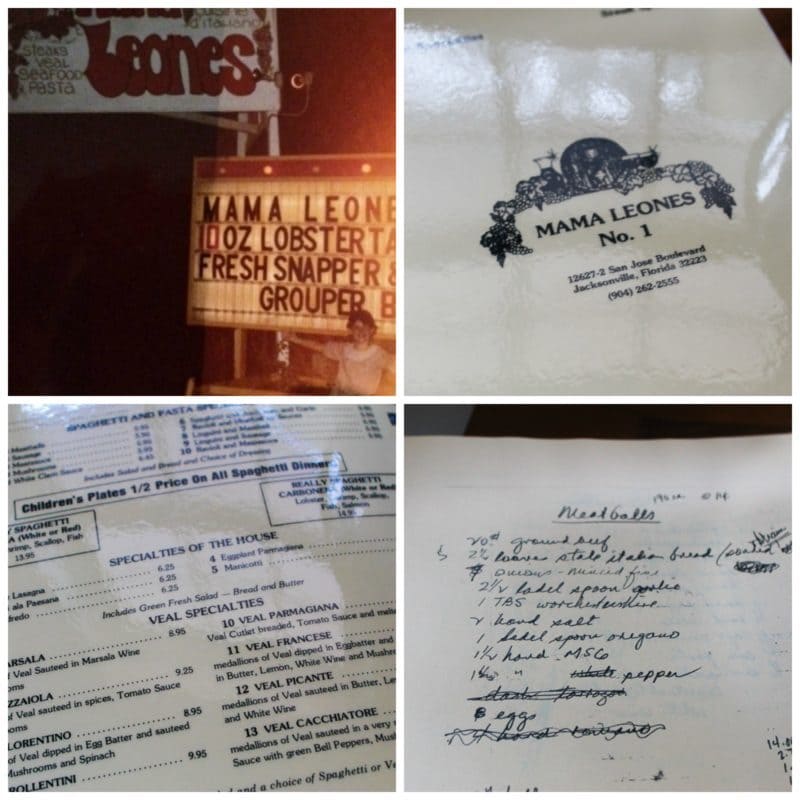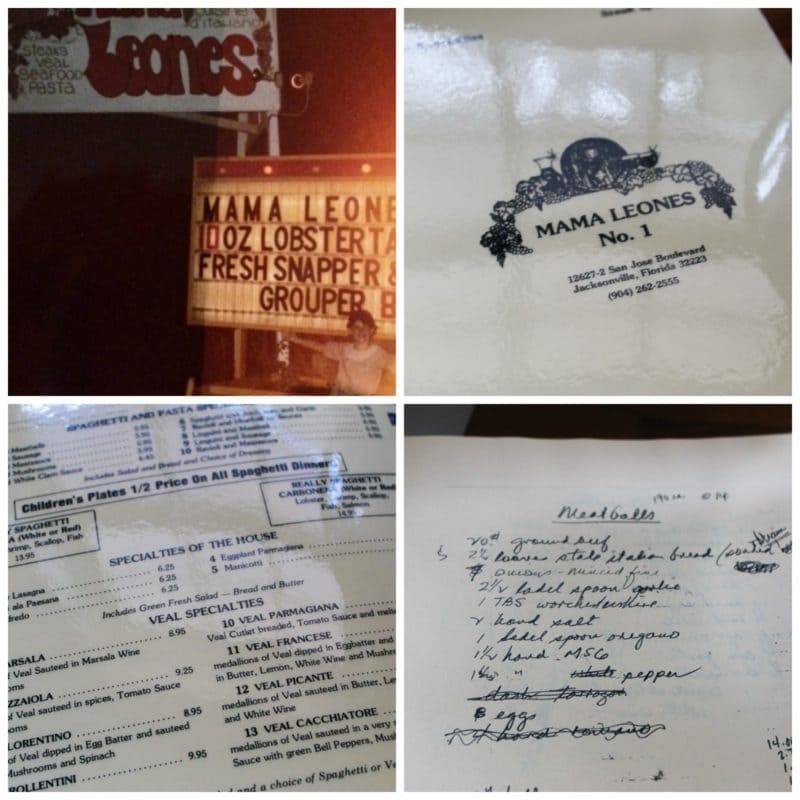 That's me in the upper left corner, presenting the specials for the night. To the right, and the bottom left is a copy of the last menu we had and then in the bottom right is a handwritten recipe for meatballs. This meatball recipe is what I used as inspiration for this new meatball dip recipe.
When Bob and Kathy bought the restaurant from "Tony The Greek," they spent a few weeks learning the recipes and other aspects of running a kitchen. A black and white composition book contains those recipes, each one handwritten by Bob, and all the pages are splattered with either dressing or spaghetti sauce.
All of us kids still look at that book, make those recipes, and carry on the traditions of Mama Leone's. When Bob passed away in 2003, Kathy made all the kids a copy of the menu for Christmas. That's mine in the photo. Now we all have a copy of that precious book.
Kathy didn't make copies of ALL the recipes, so we occasionally have to take a look at the original book. I think she did that so we would all come and visit.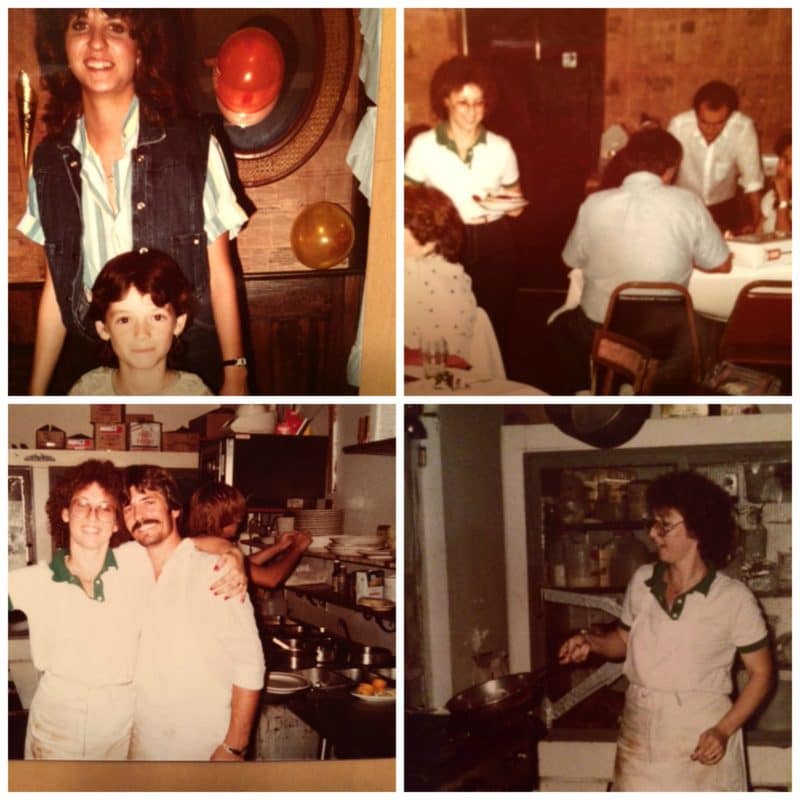 Here are a few other photos from Mama Leone's. Clockwise from upper left: Me and my big sister Jodi at a dinner party at the restaurant, my mom delivering food, Kathy whipping up some Shrimp Scampi in the kitchen, and Kathy with Tony "The Greek."
Don't judge the hair, it was the 80s.
For more insider tips & tricks, and a candid behind the scenes look follow me on social media! Check use out on Pinterest, Facebook, Instagram, & Twitter (yes, people still use Twitter, LOL!)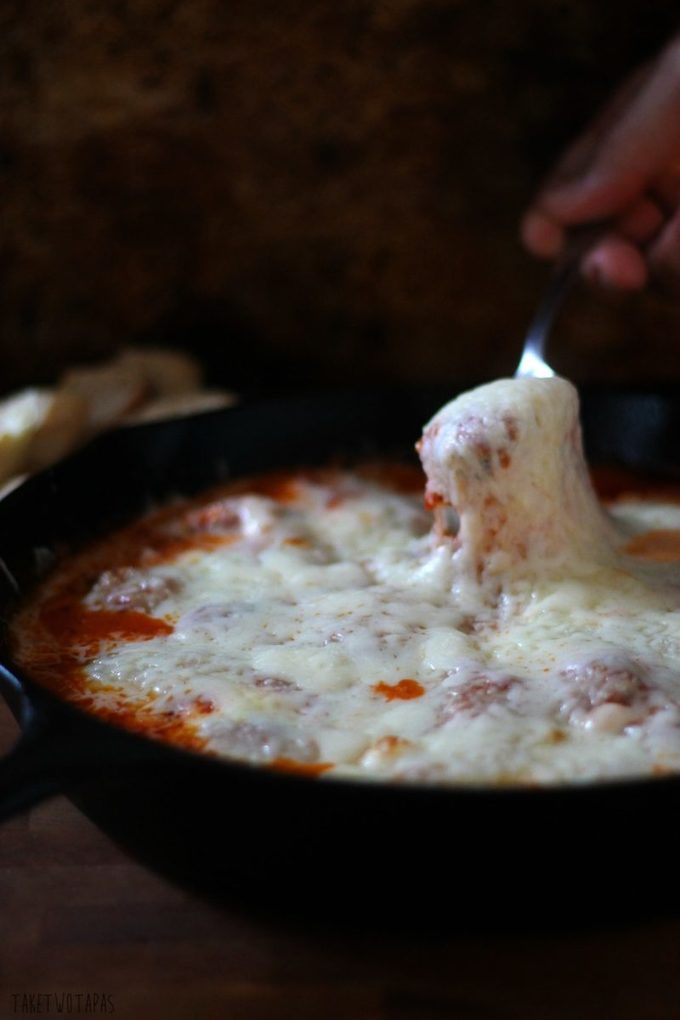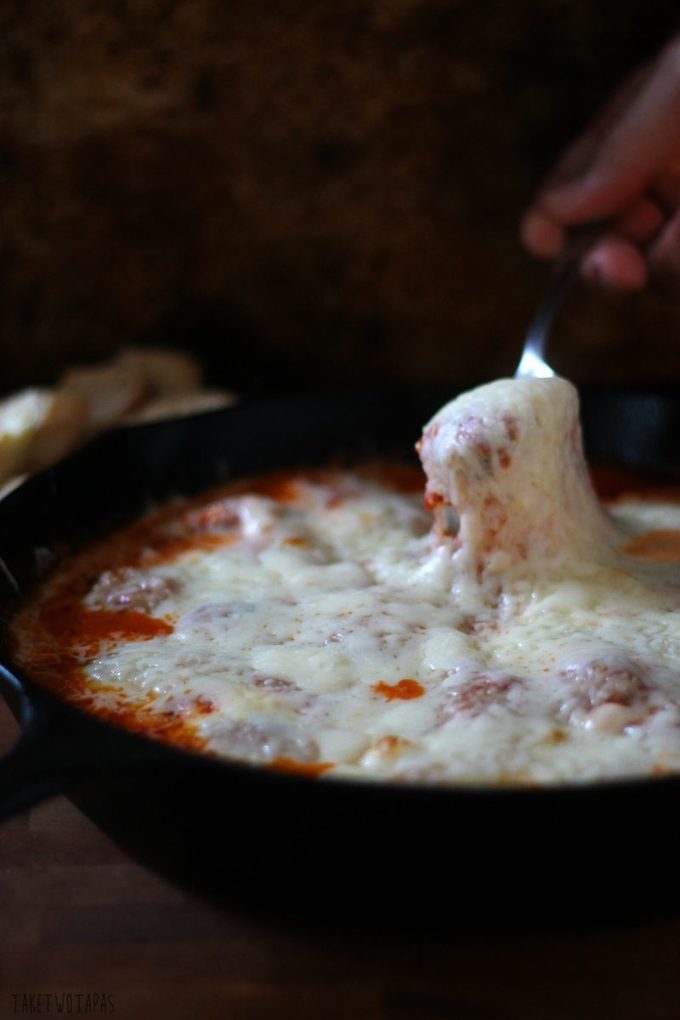 I have fond memories of working there and those traditions have shaped my life today. I have worked in kitchens since I was little and still do today. I feel most at home there.
I cook at our church on Wednesday nights, sub for the cooks in the local diner, and spend quite a bit of time in my tiny kitchen here at home where I make recipes for the blog.
When thinking about being #SimmeredInTradition, I think about Mama Leone's meatballs simmering in rich tomato sauce. I think Assunta Cantisano would be excited about the merger of two great food traditions. Her sauce and my family's favorite meatballs. What can we do to marry the two traditions? Cheese!
I made a miniature version of Mama Leone's meatballs, because at Take Two Tapas we are all about the small versions of things, added a few of my favorite cheeses, and bound it all together with Assunta Cantisano's Ragu tomato sauce. I used the sauteed onions and garlic variety for this meatball dip.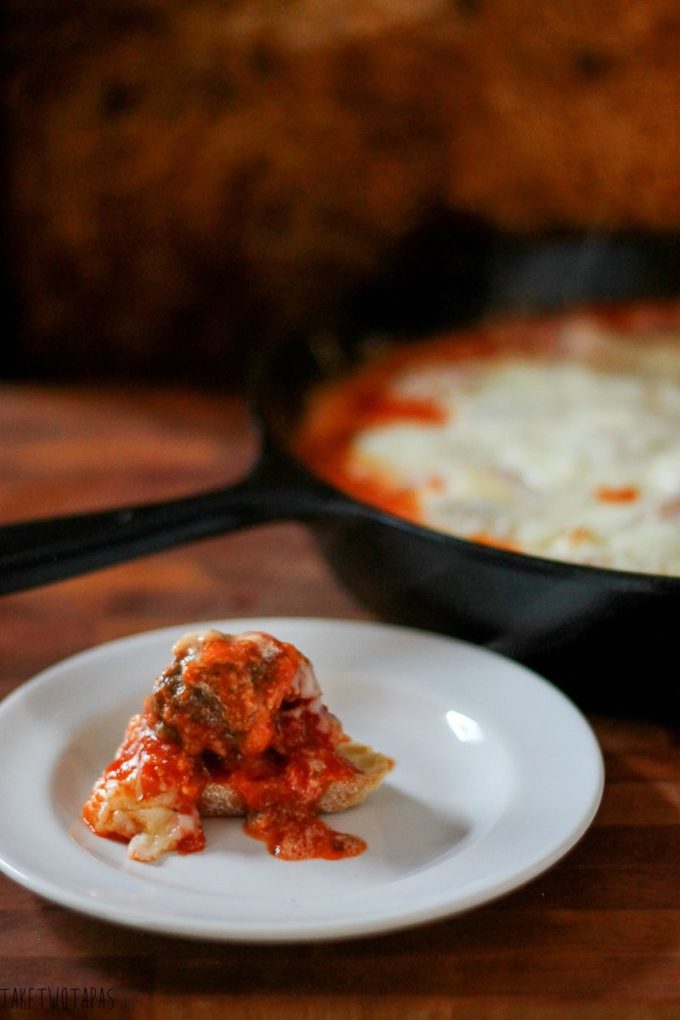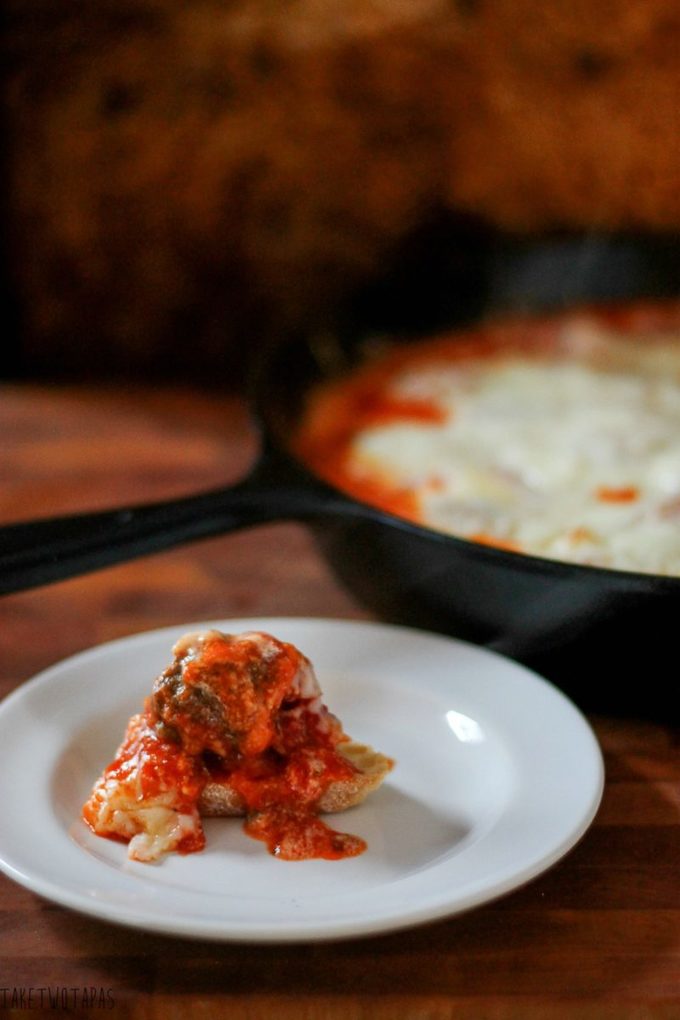 What are your family traditions? Do you have any that revolve around food?
MORE EASY PARTY FOODS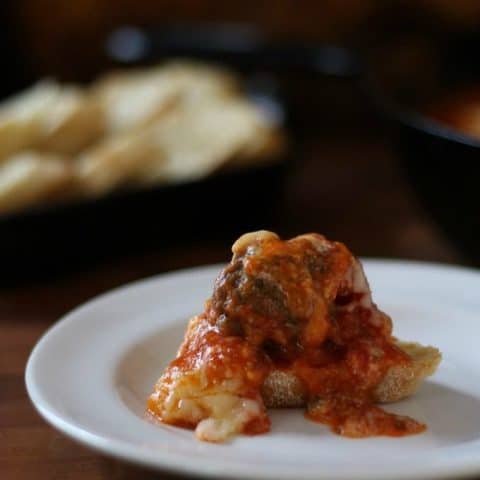 Skillet Mini Meatball Dip
This meaty and cheesy dip is baked in a skillet and is loaded with mini meatballs, rich tomato sauce, and four kinds of cheese. Perfect for a party and the skillet makes its own serving dish!
Ingredients
Meatballs:
1 pounds group beef ((80% lean))
2 slices sandwich bread
1/2 cup milk
2 eggs
2 tablespoons salt
1 tablespoon Worchestershire sauce
1 tablespoon All-Purpose Steak Seasoning Mix
1 tablespoon Homemade Italian Seasoning Mix
3 cloves garlic (minced fine)
1/2 medium onion (minced fine)
For the dip:
1 jar Ragu Pasta Sauce
4 ounces mascarpone cheese
4 ounces ricotta cheese
8 ounces Parmesan cheese (shredded)
16 ounces mozzarella cheese (shredded)
Crusty bread to eat it with
Instructions
Preheat your oven to 375F.
While you are preparing the meatball mix, soak your bread in the milk.
In a separate bowl combine all the remaining ingredients for the meatballs.
Drain your bread slices, squeezing slightly to remove excess milk.
Add to the meat mixture and mix until fully incorporated.
Roll mixture into 1 inch balls, I used a small ice cream scoop.
Bake at 375F for 15 minutes or until brown on the outside and meat cooked through.
Remove and let cool.
To assemble dip, pour a small amount of sauce in the bottom of your skillet (about 1/2 cup)
Place your meatballs in the skillet (about 40 of them) so they are even spaced around the pan.
Dot your ricotta and mascarpone cheese in between the meatballs.
Cover with remaining sauce.
Top with remaining cheese.
Bake at 375F for 15 minutes or until bubbling and cheese is melted.
Serve with crusty bread!
Nutrition Information:
Yield:

8
Serving Size:

1
Amount Per Serving:
Calories:

443
Total Fat:

30g
Saturated Fat:

17g
Trans Fat:

0g
Unsaturated Fat:

10g
Cholesterol:

141mg
Sodium:

2873mg
Carbohydrates:

16g
Fiber:

1g
Sugar:

3g
Protein:

27g
This nutrition information was generated via a third party, Nutritionix, and can not be held liable for any discrepancies in the information provided.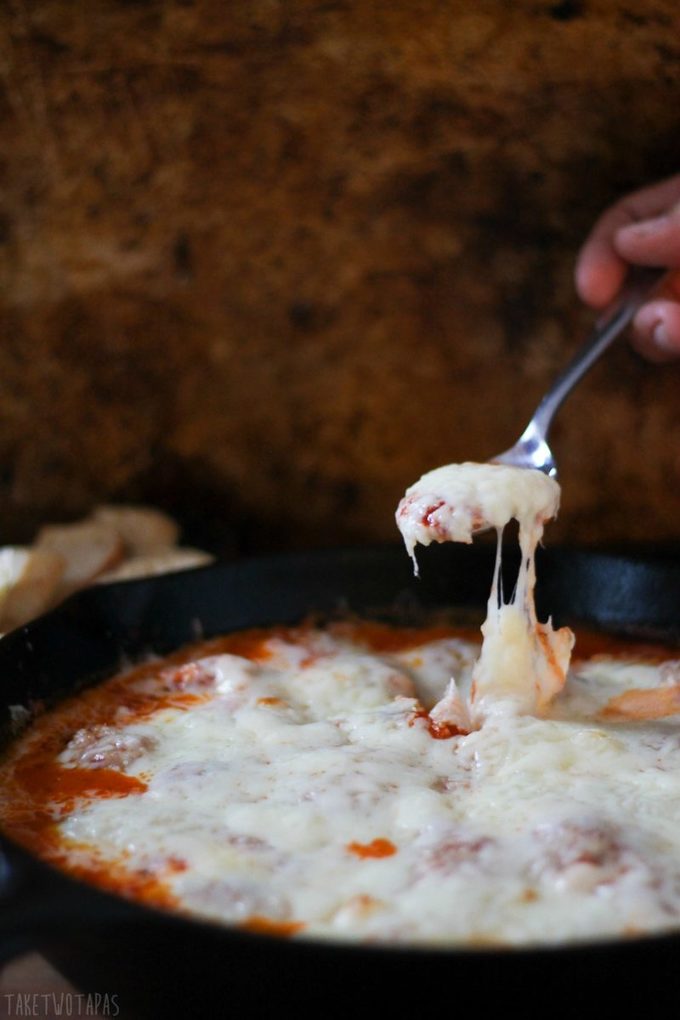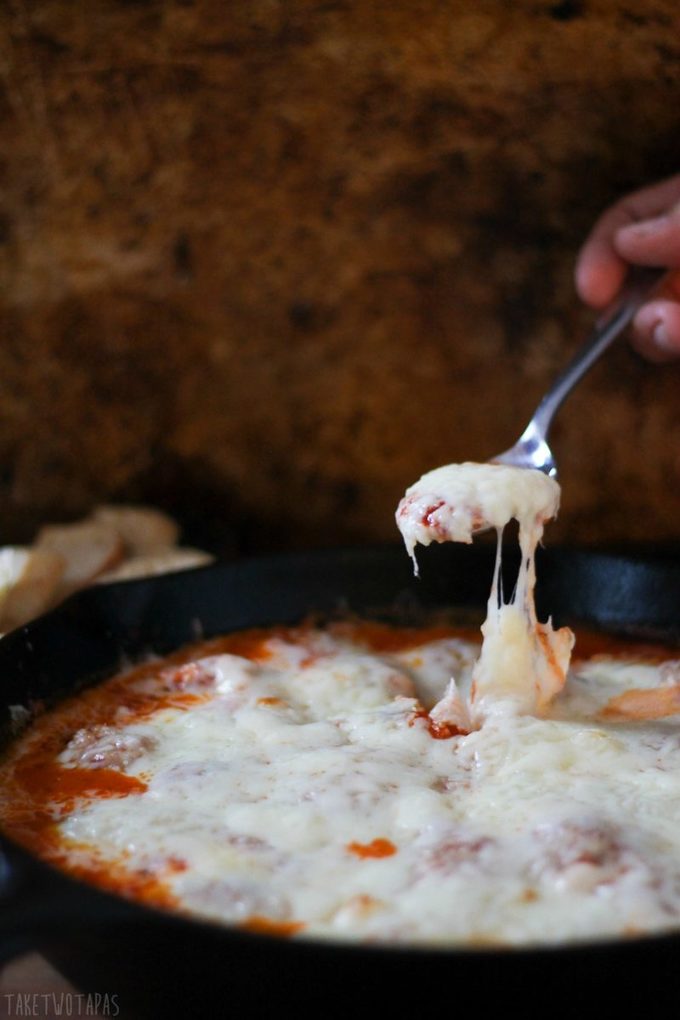 ©TakeTwoTapas.com. Content and photographs are copyright protected. Sharing of this recipe is both encouraged and appreciated. Copying and/or pasting full recipes to any social media is strictly prohibited.