Warm and gooey skillet dips are the perfect way to entertain on a cool night or for tailgating!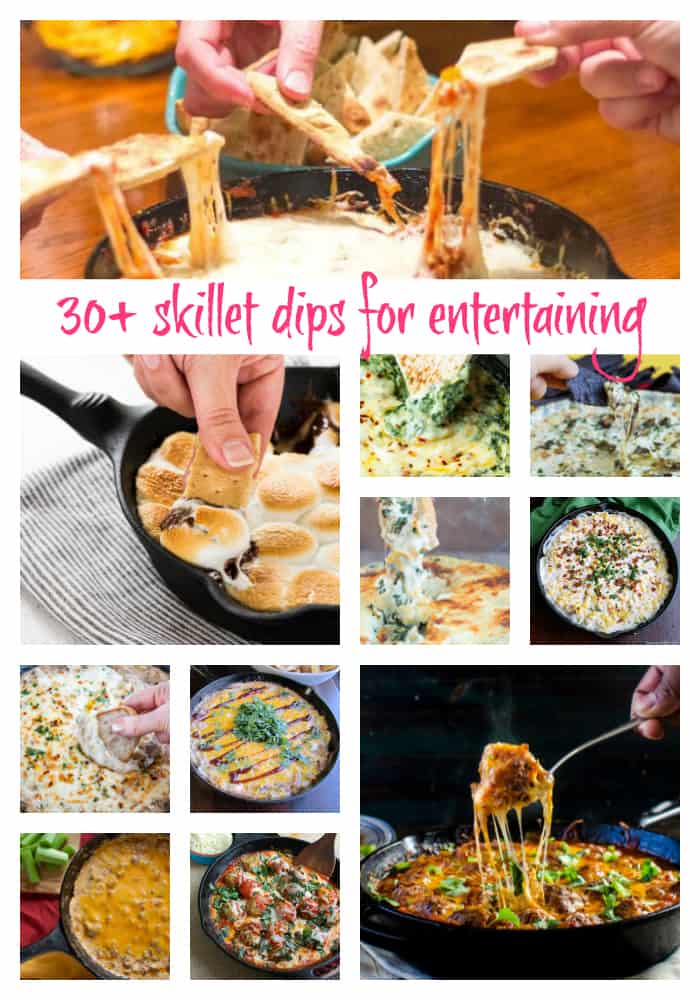 Skillet dips are the perfect way to put together a warm, cheesy, and gooey dip on a chilly night with friends. I have compiled a list of amazing skillet dips from which I am positive that you can find at least one or two that you like. There are vegetarian options, carnivore options, a few seafood ones, and even one for dessert! You can't eat a meal (or an appetizer in this case) and not have something sweet at the end. Enjoy!
Just the Skillet Dips with Veggies, please!
Here are 17+ vegetarian skillet dip options.
Vegetarian Enchilada Dip (GF) – The Kitchen Girl
All the flavors of your favorite enchilada recipe but in a vegetarian option so everyone can enjoy it!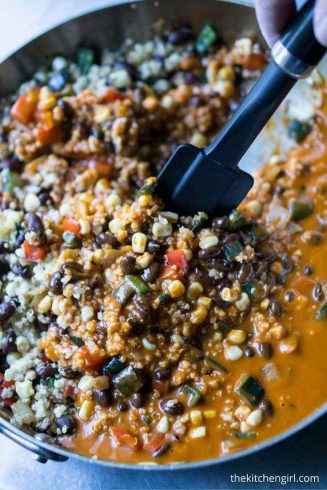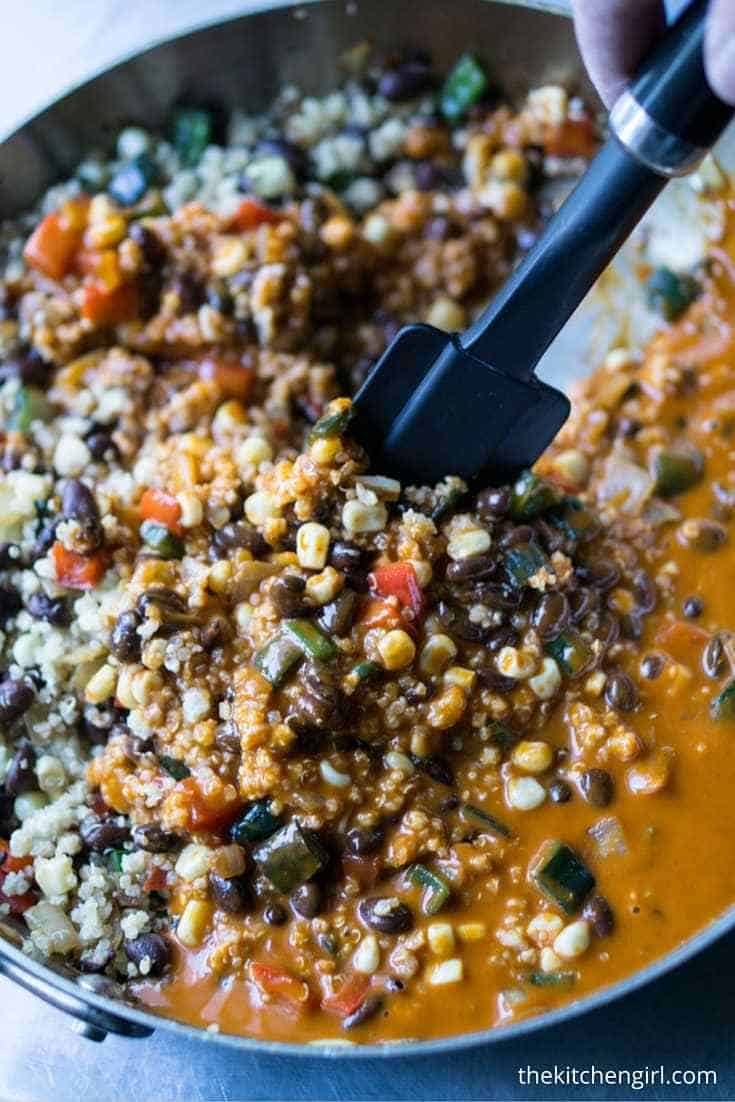 Skillet Cheese – Life Currents
Nothing satisfies quite like warm melty cheese. This skillet cheese will do just that with every stretch!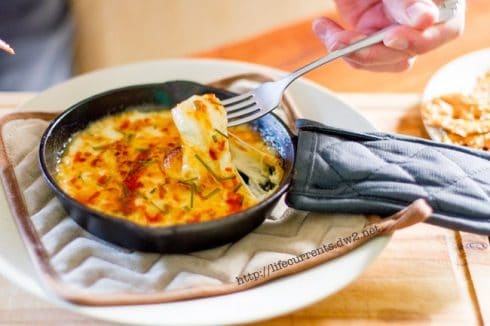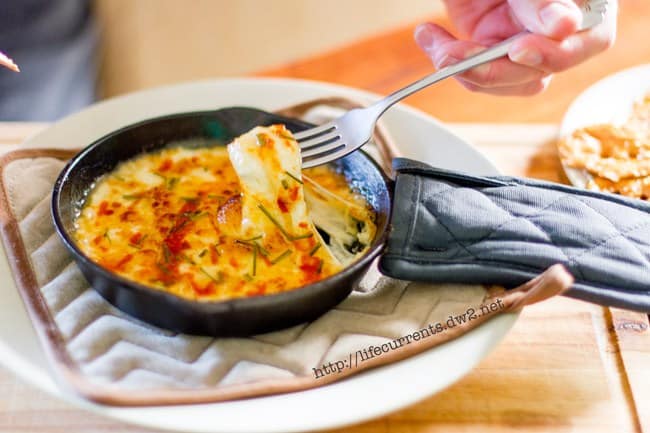 Poblano Popper Dip from me!
Just like a Jalapeno Popper Skillet Dip but with smoky roasted poblano peppers instead!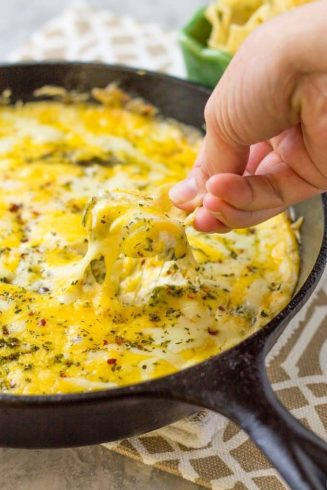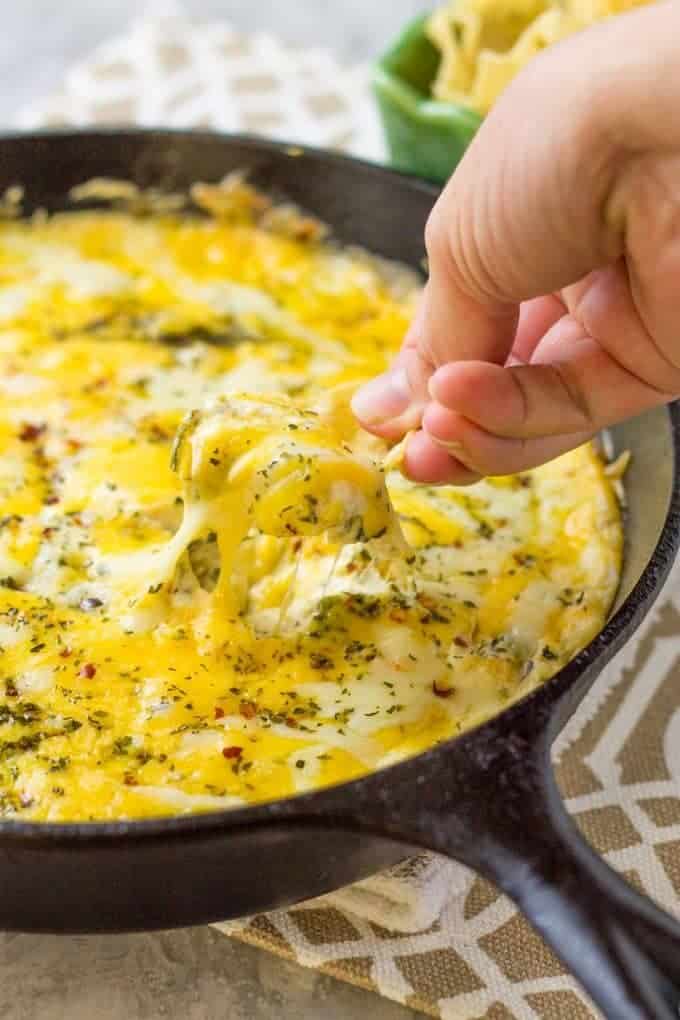 Caramelized Onion Mushroom Dip – Peas and Crayons
You can't have a party with a fun-guy so try on this cheesy skillet dip full of buttery onions and mushrooms!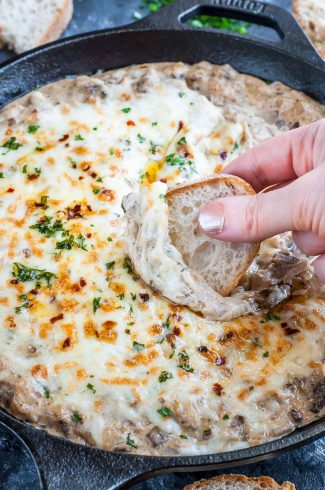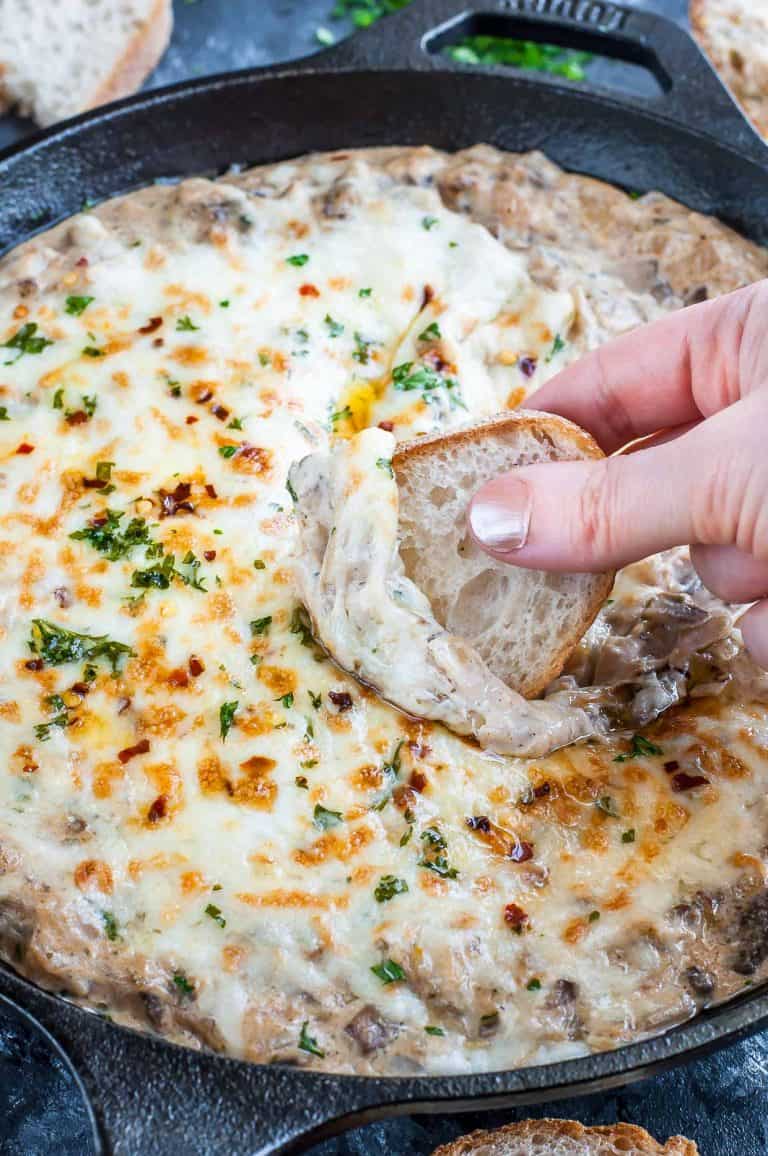 Forget the whole pasta meal just get the cheese and sauce with this noodle-less version of lasagna in a skillet dip!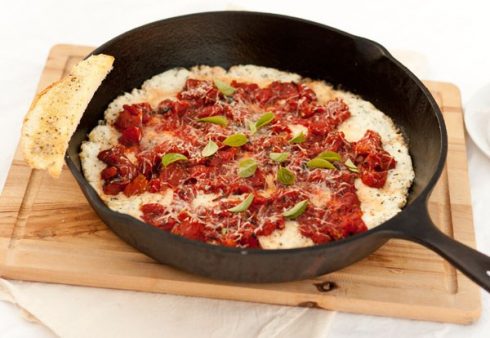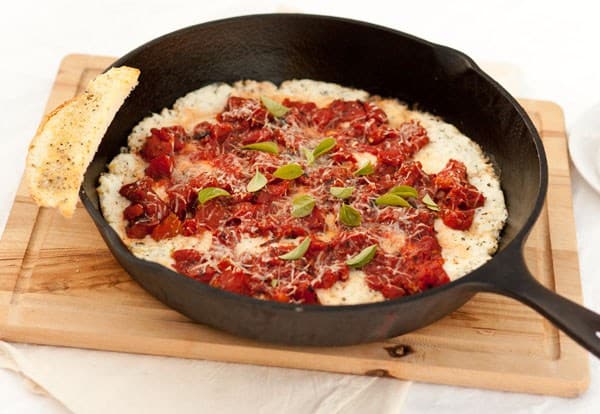 Restaurant Style White Queso Dip – 4 Sons R Us
Forget going to a restaurant and dealing with other customers staring at you as you stuff your face with chips and dip. Make a restaurant-style queso skillet dip at home!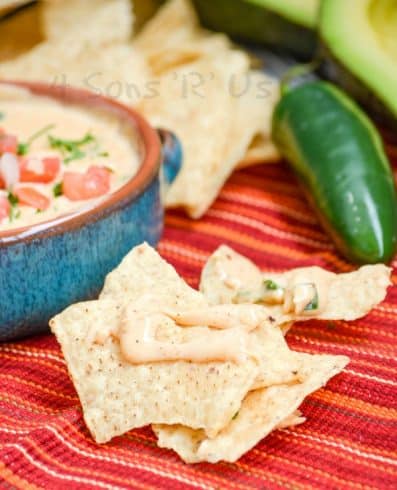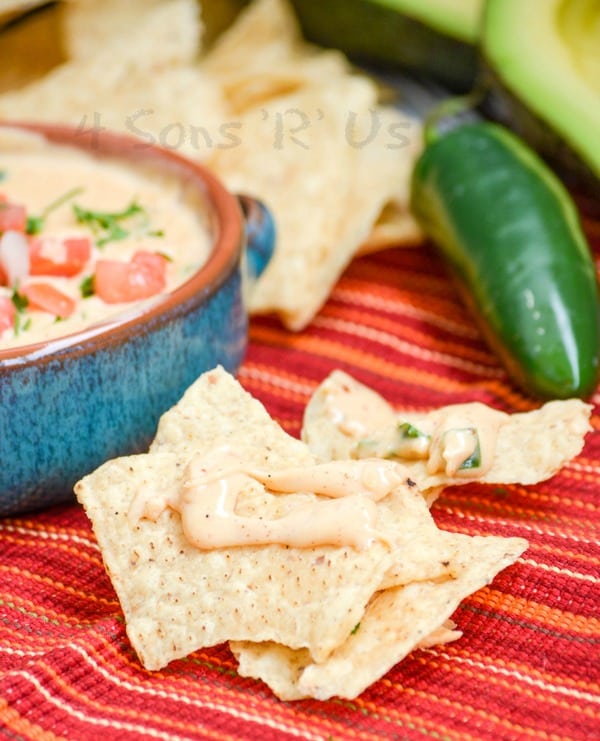 Cheesy Refried Bean Dip – Living Lou
The perfect dip to eat all by itself or add it to your tacos! This skillet dip would be great as part of an overall theme night!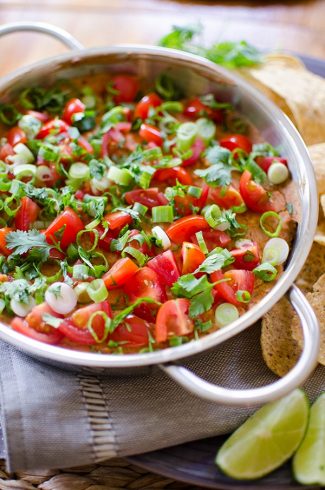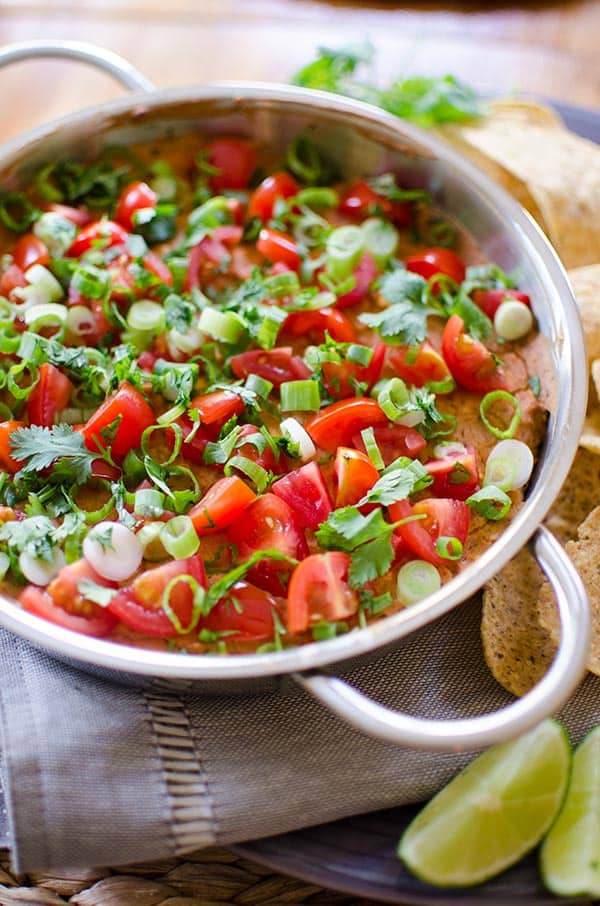 Kickin Corn Dip – Cooking With Carlee
Who doesn't like Mexican Street Corn? No one I know! Check out this Kickin Corn Skillet Dip that will remind you of street corn!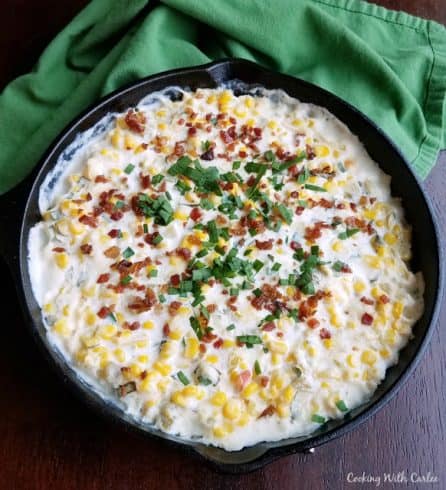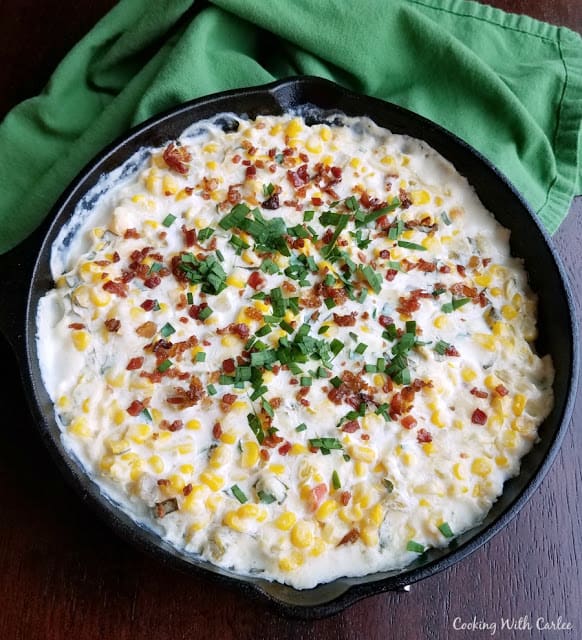 Garlic Mushroom Queso Fundido – Tara's Multicultural Table
Be the fun-guy with garlic to keep the vampires away at your next party with a cheesy garlic and mushroom skillet dip.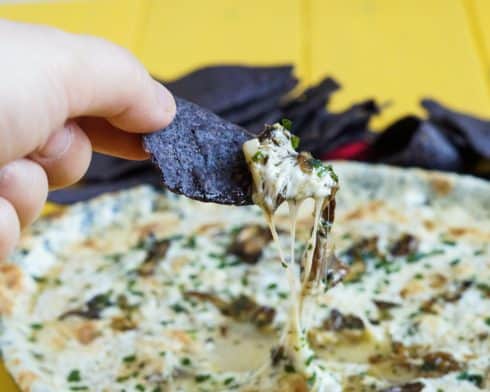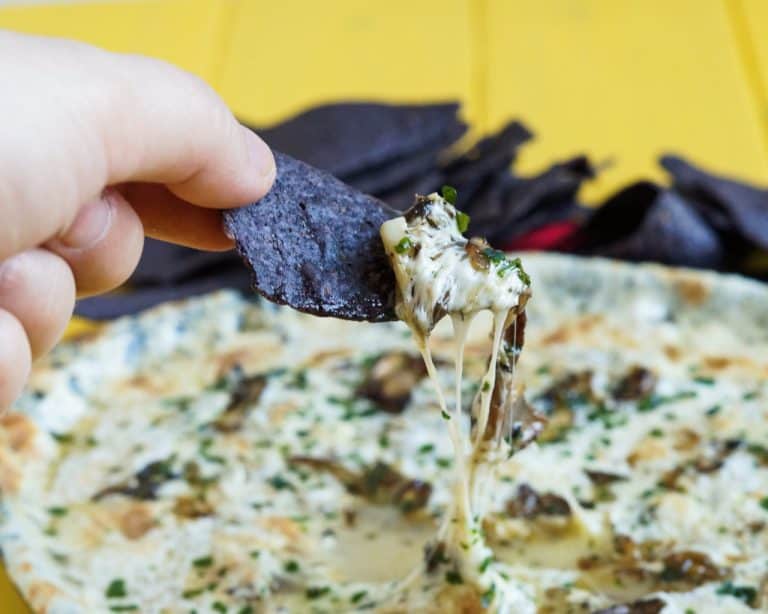 Spinach Artichoke Biscuit Dip – Bunsen Burner Bakery
Everyone loves spinach dip but how about some warm biscuit rolls baked in so you can start eating while everyone else is looking for the bag of chips.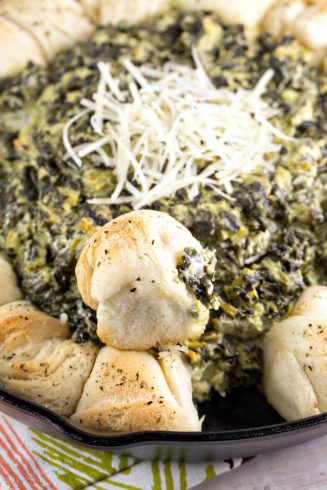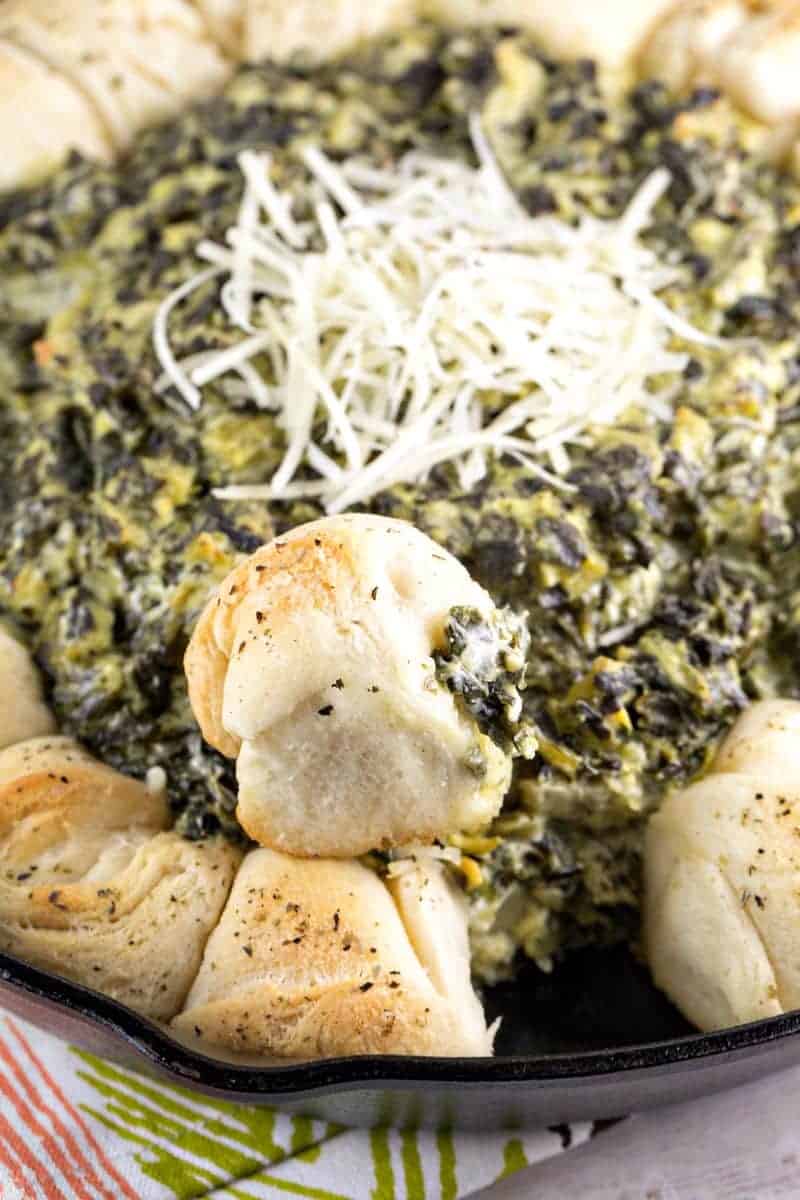 Fire-Roasted Tomato Goat Cheese Dip – Living Lou
I love the tang of goat cheese but paired with fire-roasted tomatoes it is out of this world!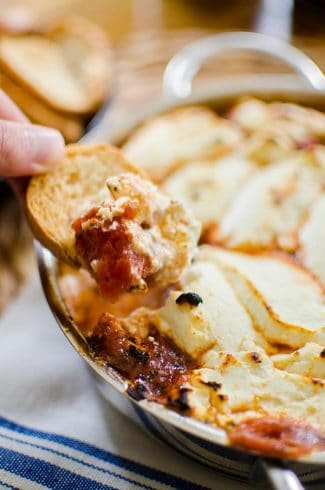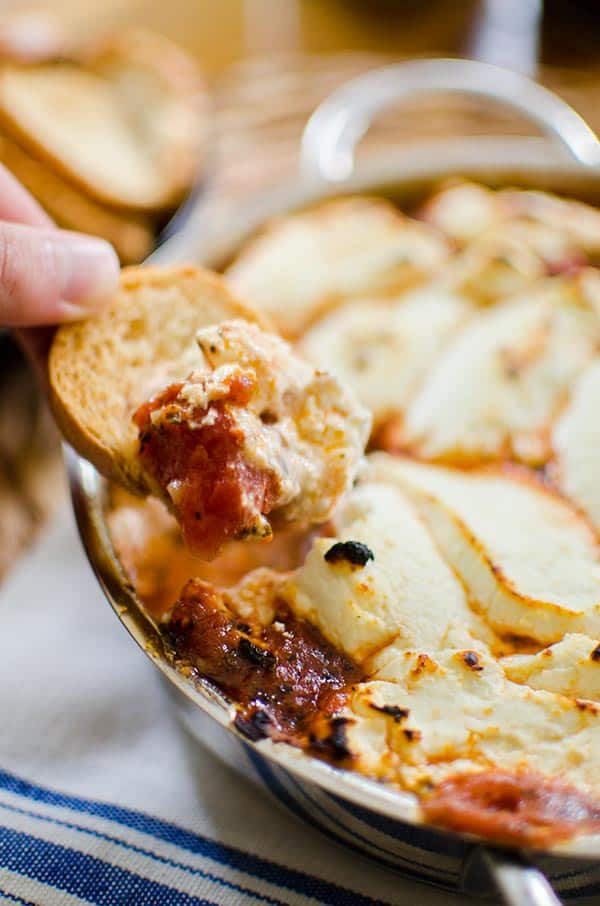 Warm Spinach Cheese Dip – Low Carb Yum
Watching your carb intake? Here is a low carb version of spinach dip that doesn't skimp or cheese or flavor!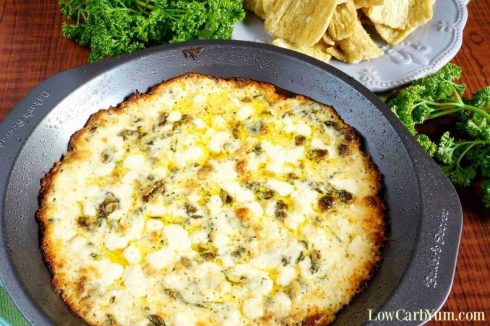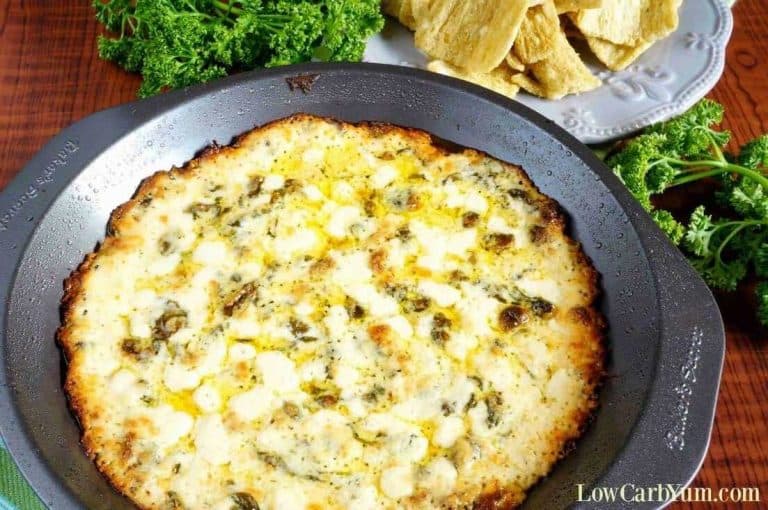 Baked Caprese Dip – Homemade Interest
I love a Caprese Salad but turned into a warm and gooey skillet dip is hands down the best thing ever!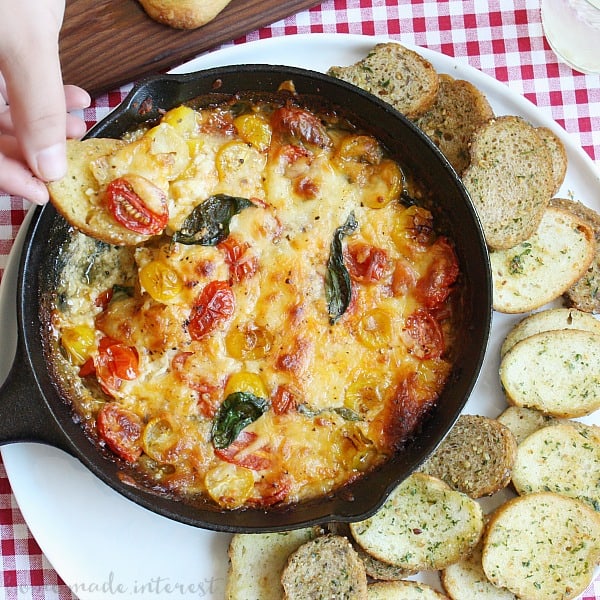 Jalapeno Popper Dip – Spends with Pennies
A party classic full of cheese and spice this jalapeno popper dip will kick it up a notch!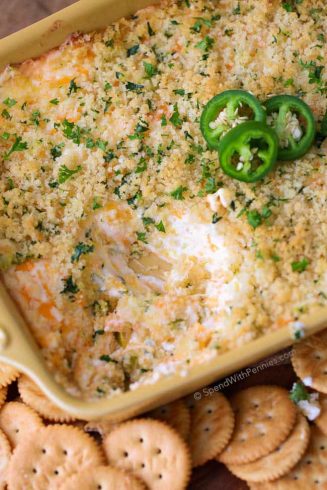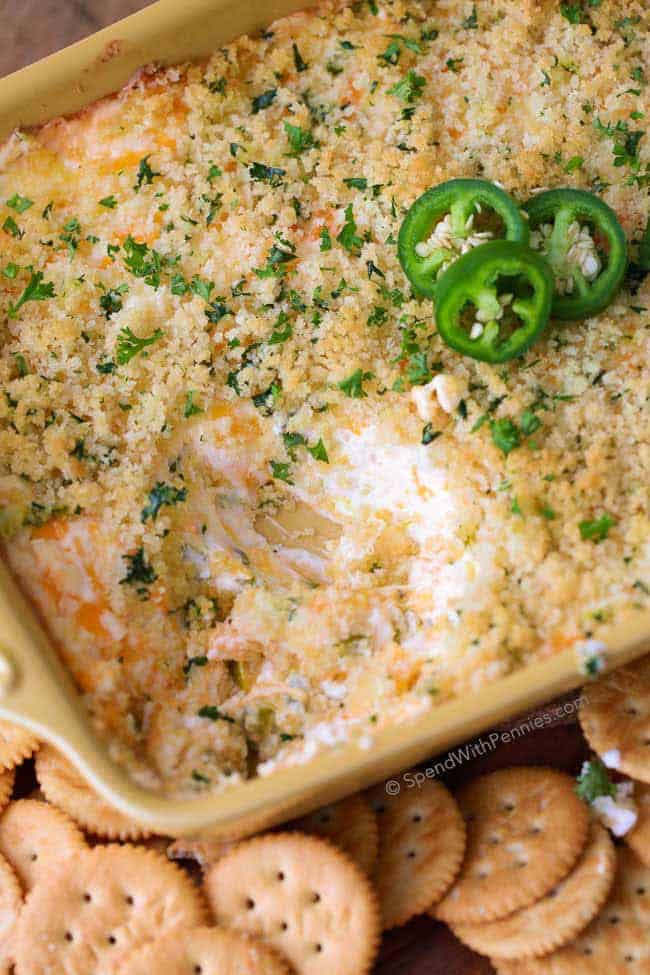 Spinach Artichoke Dip – Healing Tomato
The classics are always the best!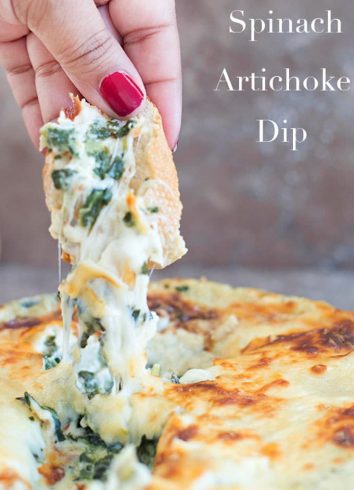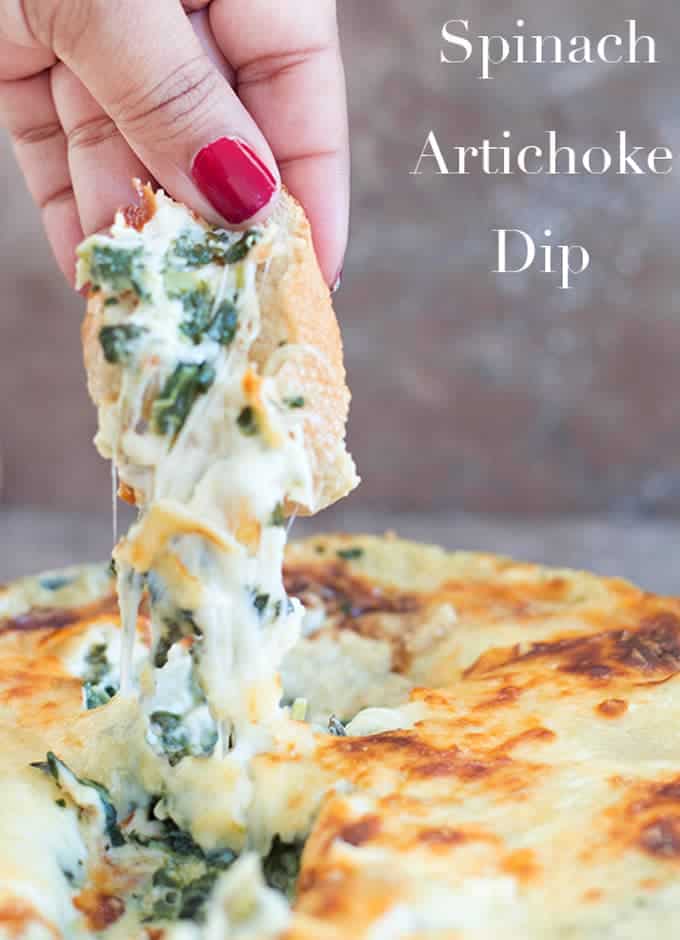 Pin the vegetarian skillet dip options for later: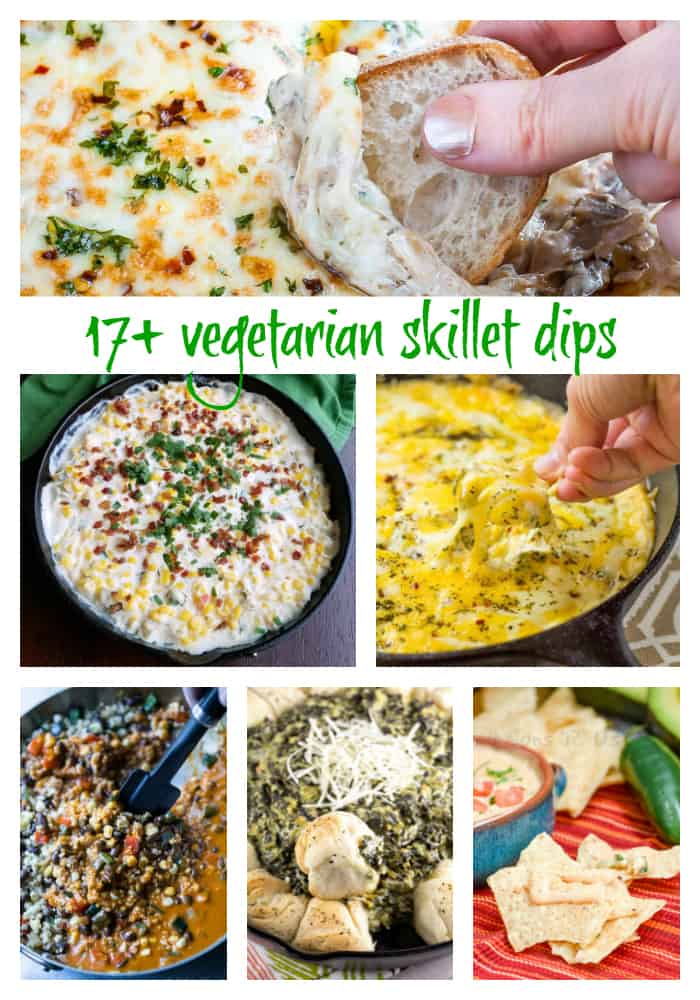 Doesn't matter if it's Mardi Gras or not, a hot shrimp dip will do!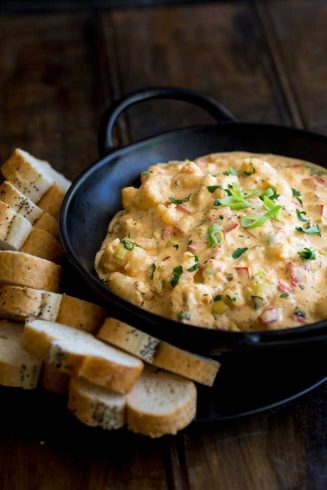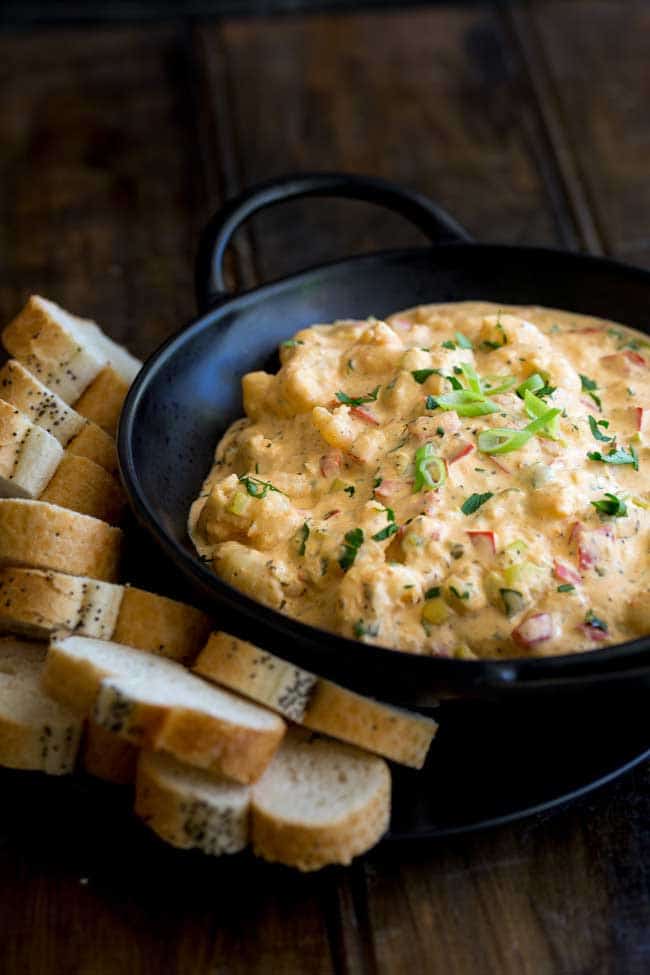 Pin all your meaty carnivore skillet dip options for later!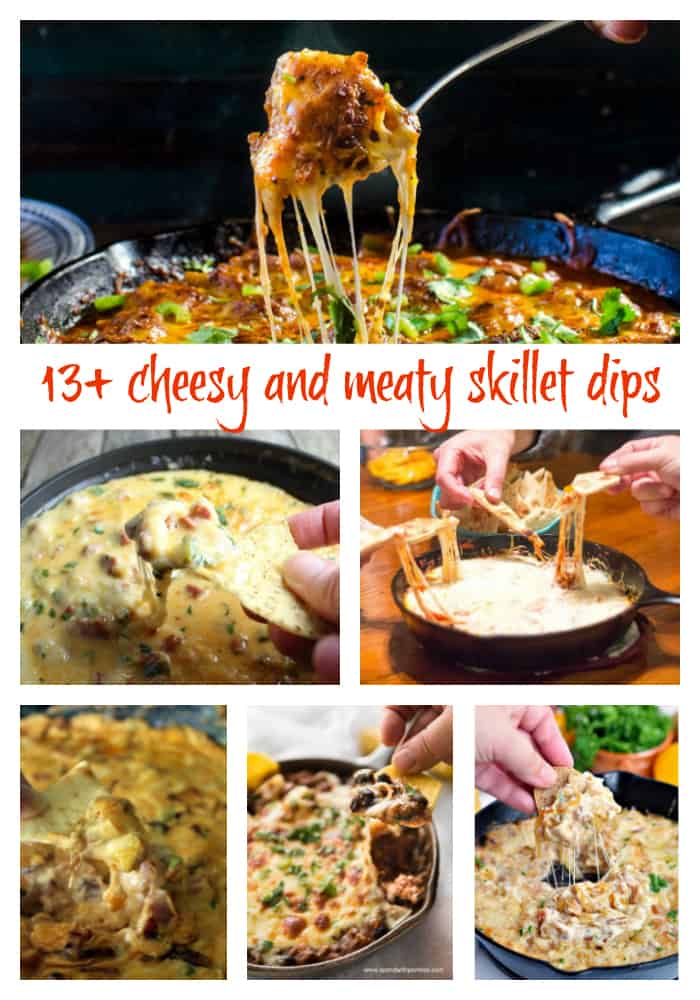 Pin all the option here for later! You know you are going to want to dig into all of these skillet dips next time you are entertaining family and friends.