Want a new spice mix to dress up your chicken or steak? Try this Greek Seasoning Mix you can make at home!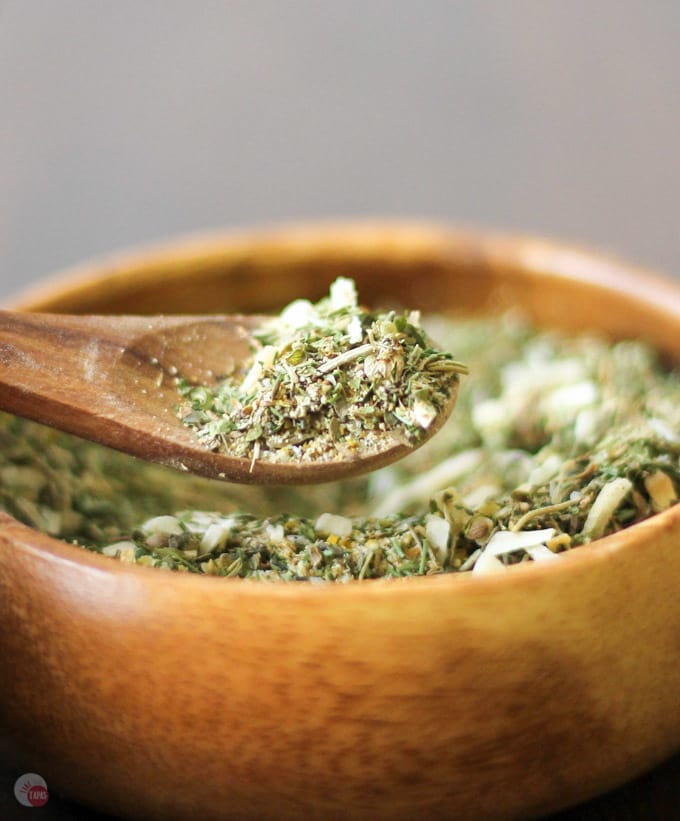 Need something to shake up your boring chicken dish and all you have are some spice bottles and all-purpose seasoning blend? Make this quick and easy Greek Seasoning Mix and take a trip across the Atlantic while you are eating!
I love making my own spice mixes.  I used to buy them in the store but limited by the choices of pre-made ones to about 5 different varieties, in addition to the anti-caking agents and other chemicals, I started making my own.  I even created my own hot spice mix when I hosted a "7 Deadly Sins" dinner as a party favor.  I haven't posted that recipe but it is coming soon.
I have previously posted recipes for a Homemade Italian Seasoning Blend and an All-Purpose Steak Seasoning Mix. For the bakers, I have a Chai Spice Mix and a Pumpkin Pie Spice Mix.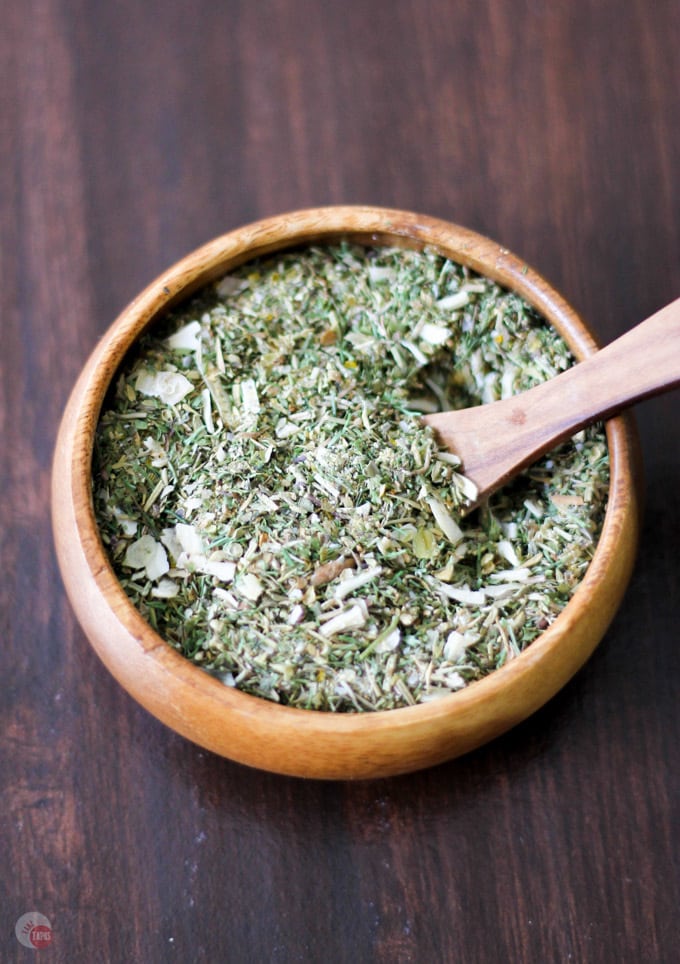 This Greek Seasoning Mix will take you on a vacation to the Mediterranean with all the flavors of oregano, thyme, and especially marjoram!  I see this spice in the aisle at the store and never really knew what it tasted like so I had to buy some.  Oregano is closely related so I wondered why we use both in a lot of spice mixes.
Why do I add Oregano AND Marjoram in the Greek Seasoning Mix?
Marjoram and oregano are both from the mint family.  Oregano and Marjoram leaves look a lot alike but their flavors and aromas are quite different.  Oregano leans to a stronger, slightly spicy flavor profile while Marjoram tends to be more on the sweet side with floral scents.  Both are perfect for sauces, marinades, and dressings but since Marjoram is "lighter" I would add it at the end of any cooking process to avoid destroying its flavor.
If you are looking for a new way to dress up your dishes, or even make a new salad dressing, grab the spice bottles in your cabinet and throw together this seasoning mix.  It makes a great hostess gift too!
Print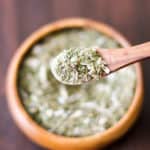 Greek Seasoning Mix
---
Author:

Prep Time:

5 mins

Total Time:

5 mins

Yield:

1 cup

Category:

Spice Mix

Cuisine:

Greek
Description
Want a new spice mix to dress up your chicken or steak? Try this Greek Seasoning Mix you can make at home!
---
Ingredients
1 tablespoons basil (dried)
1 tablespoons dill (dried)
2 tablespoons garlic powder
1 tablespoons onion flakes
2 tablespoons oregano
1 tablespoons parsley (dried)
1 tablespoons rosemary (dried)
1/2 tablespoon thyme
1 tablespoons lemon pepper seasoning
1/2 tablespoons marjoram
1 tablespoons salt
1/2 tablespoon black pepper
1/2 tablespoon cinnamon
1/2 tablespoon nutmeg
---
Instructions
Mix all together and add to your favorite chicken or steak dish!
Store in an air-tight container, preferably in a cool dark place.
Notes
*If you like this recipe, please leave me a comment and rate it with some stars.  Thank you!