The best way to celebrate the Kentucky Derby is with a mint julep in one hand and Derby Pie Brownies in the other.  Chocolate Brownies covered in bourbon, toasted pecans, and chocolate chips!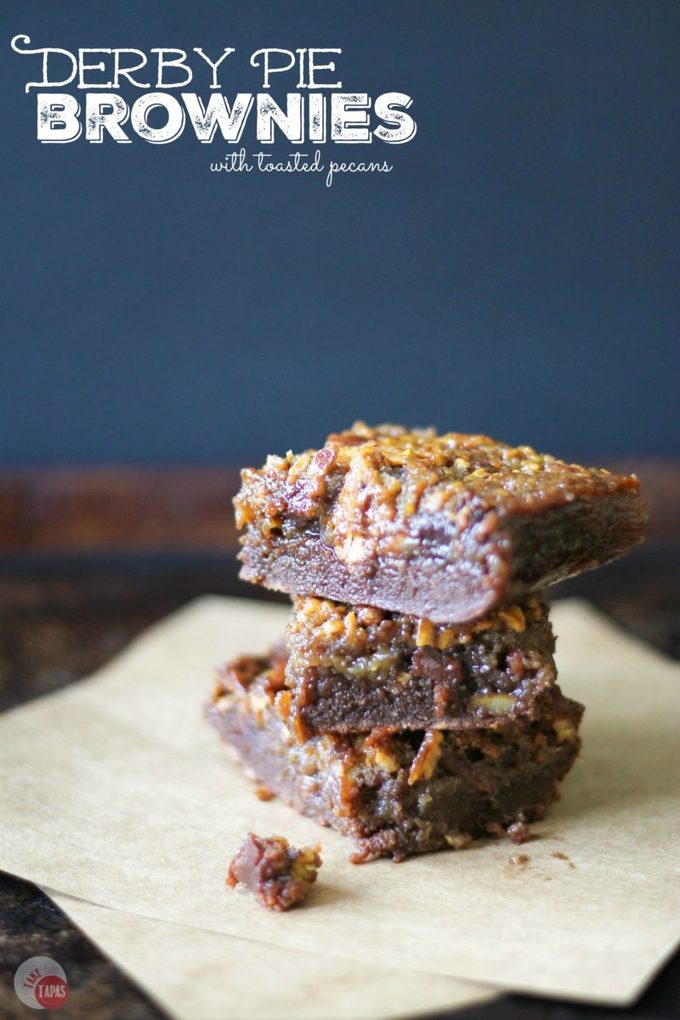 Grab your hat, your Mint Julep, and these Derby Pie Brownies.  The Kentucky Derby is coming up soon and you need to get ready to celebrate!
At the Kentucky Derby, everyone is drinking bourbon, eating Derby Pie, and cheering on their favorite horse!  I had the privilege to go to the Kentucky Derby in 2013 and it was such an amazing experience.
I had such a great time walking around looking at hats, celebrity stalking when I saw one come in, drinking Oaks Lilies (the drink of the Oaks on Friday), and feeling the horses shake the ground when they raced by.  I am still not a huge fan of bourbon in my drinks, but I do love it in my food.
The best example of this is the Derby Pie.  That classic combination of toasted pecans, chocolate chips, and bourbon filling a flaky pie crust.  How about we take these classic flavors and add them to even more chocolate!!!  The Kentucky Derby also makes me think of bourbon balls.  I stick to the Oaks Lilies vodka drinks but bourbon reigns king and so do these Bourbon Balls that my hubby's grandma used to make.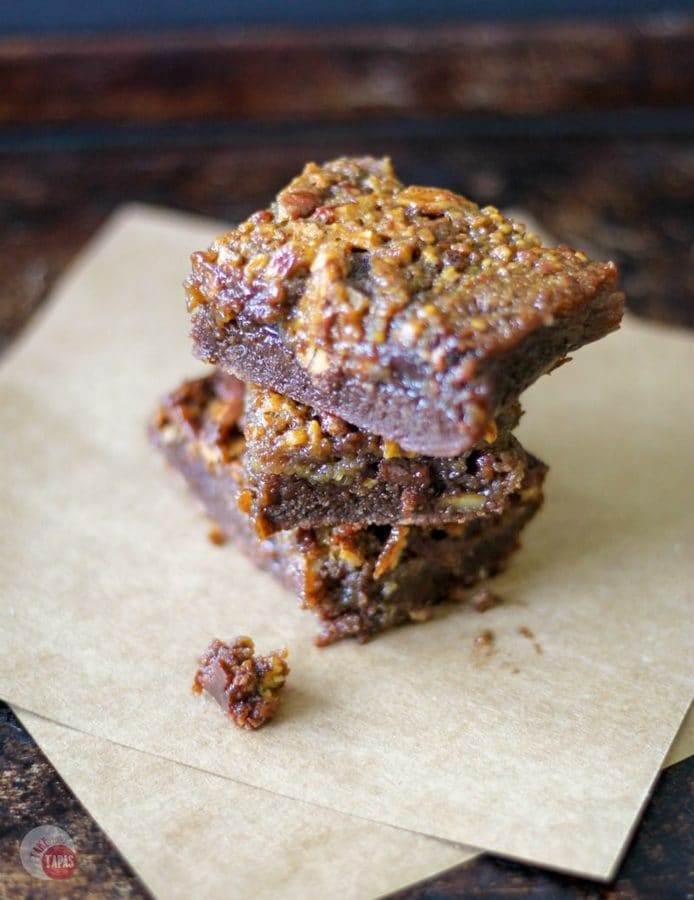 I have seen quite a few variations on the Derby Pie while perusing Pinterest this week in anticipation of the Kentucky Derby and could only find smaller pies and cookie bars.
This cookie bar recipe from Half Baked Harvest was my jumping off point.  She inspired me to make a version that I hadn't seen before.  That delicious Derby Pie nestled on top of gooey, chocolatey brownies!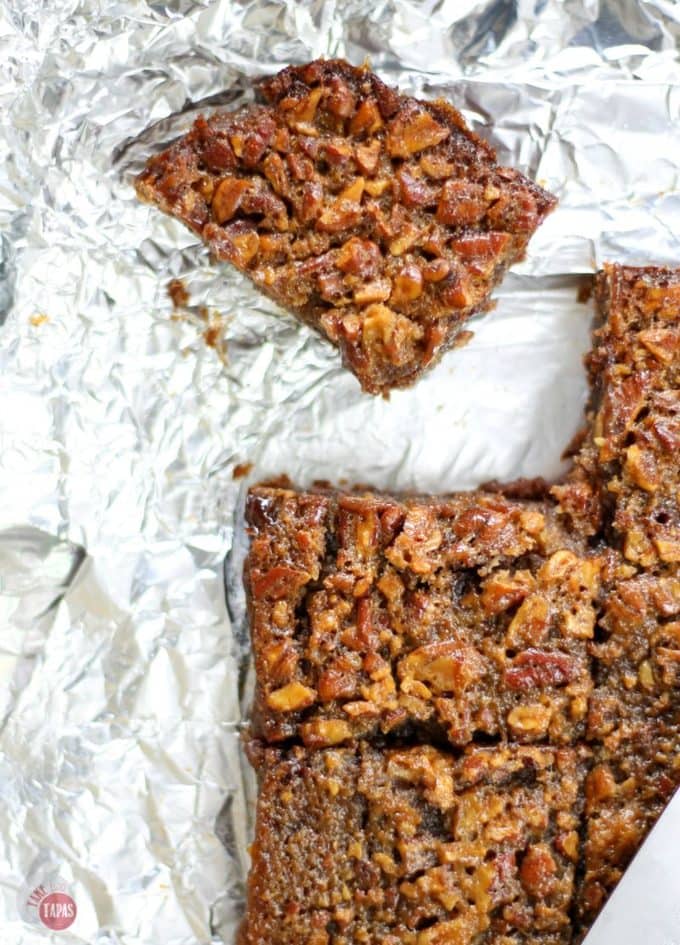 Whip up a batch of these, grab your big outrageous hat, and head on over to your Derby party!  Don't forget your Mint Julep too!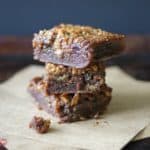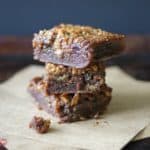 Derby Pie Brownies
Ingredients
For the Brownie Layer
4 ounces semi-sweet chocolate
3/4 cup melted butter
2 cups sugar
3 eggs
1 teaspoon vanilla
1 cup flour
For the Derby Pie layer
1 cup brown sugar , firmly packed
1 cup dark corn syrup
1/2 cup melted butter
4 large eggs
3 tablespoons bourbon
1 cup semi sweet chocolate chips
2 cups chopped toasted pecans
Directions
Preheat the oven to 350F.

Make the brownie layer:

Melt the butter in a glass bowl in the microwave.

Add chocolate and stir until melted.

Add the sugar, vanilla, and eggs.

Stir to combine.

Add the flour and stir until mixed through.

Pour into a 9x13 pan lined with non-stick foil or parchment paper.

Bake at 350F for 25 minutes.

Remove from oven and make the Derby Pie Layer.

Make the Derby Pie layer:

Mix brown sugar, corn syrup, butter, eggs, and bourbon until combined.

Add the toasted pecans and chocolate chips.

Pour on top of the brownie layer.

Bake at 350F for 35 minutes until center is set.

Remove from oven and cool completely.

Slice and enjoy!
Loading nutrition data...