Tangy, spicy, and sweet homemade refrigerator pickles are quick to make and add another level of flavor to burgers, sandwiches, and even nachos!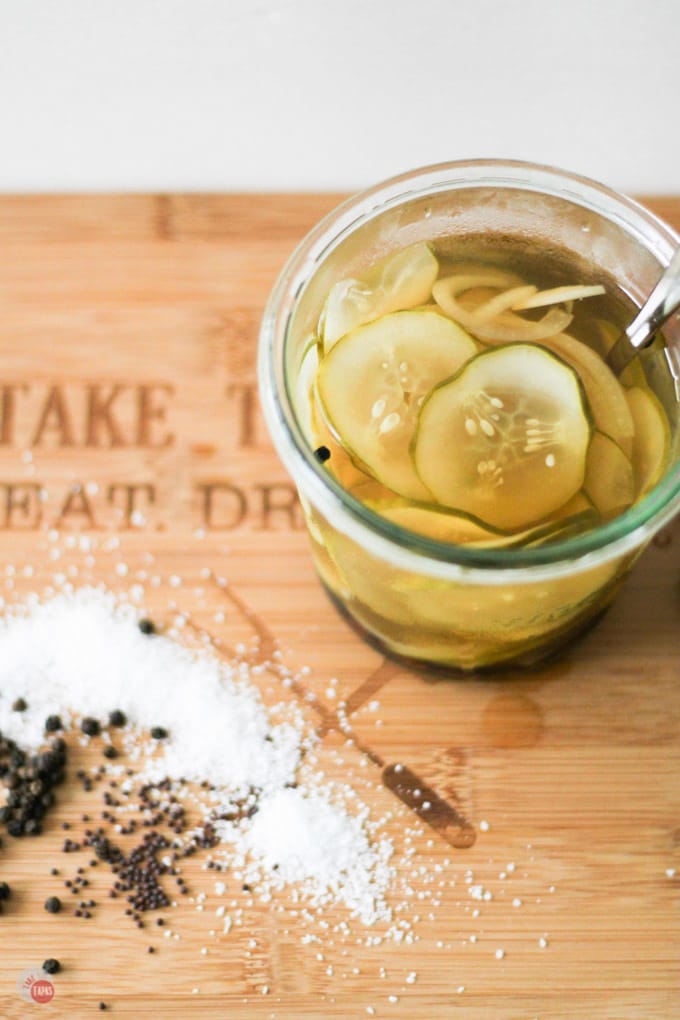 Summer is here and everyone's garden is overflowing with vegetables that are perfect for making homemade refrigerator pickles.   Well, not mine because I don't garden. It is safe to say that the most popular pickles are made from cucumbers.  I have made pickled beets, onion, peanuts, and cabbage in the past but this is my first stab at cucumbers.
Skeptical as to how they would turn out, these turned out pretty darn tasty.  A good sign of their tastiness is my husband polishing off the jar in less than an hour.  I had to move some to another container or risk him eating them all before I could use them in my next recipe.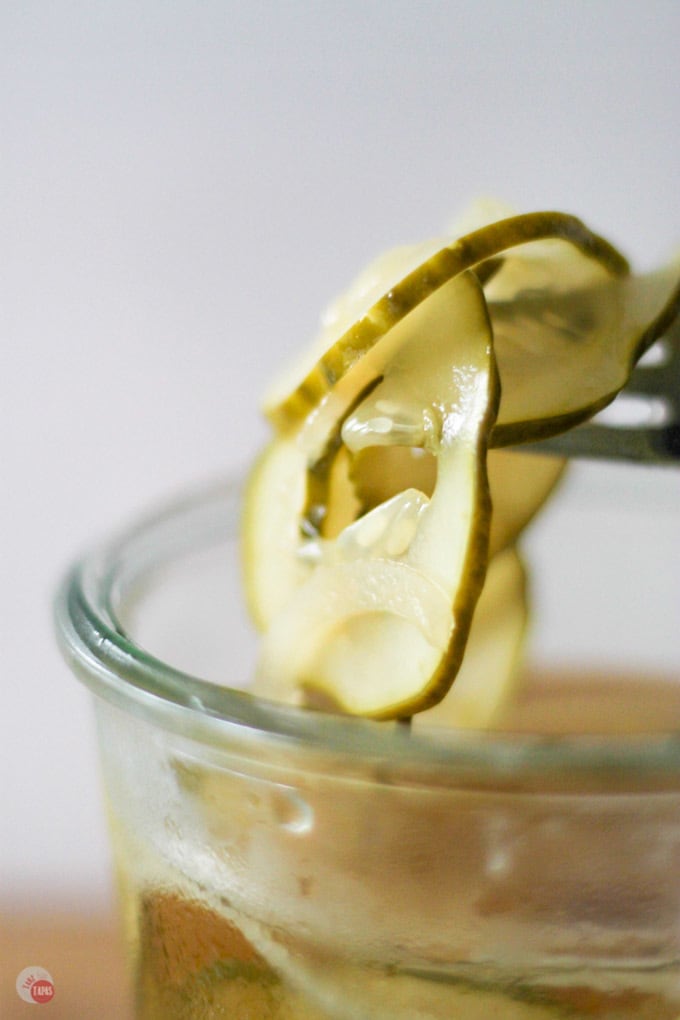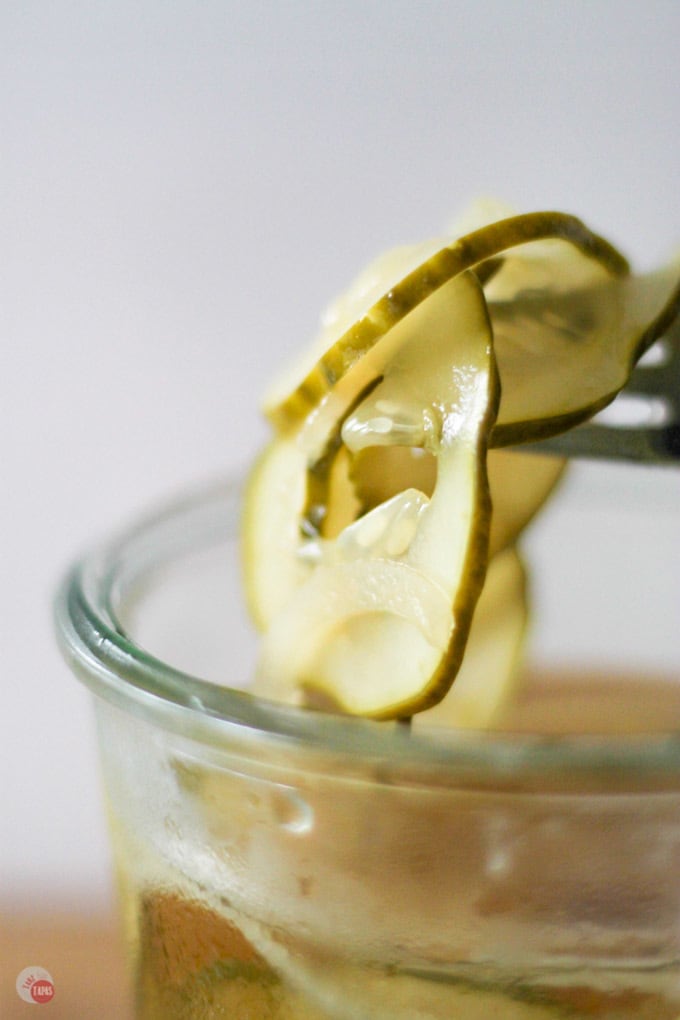 I am making nachos this month and guessing that you are trying to figure out why I am putting pickles on my nachos.  I recently made a Gyro sandwich into nachos and these pickles are and important part of my upcoming recipe that is much like those.   A sandwich turned into nachos.  When I decided to make these nachos I knew that I had to make my own recipe for the pickles so it would make them taste better!  Plus I wanted everyone else to see, like I found out, that making your own pickles is easy!
Refrigerator pickles are not the same as making pickles that you store in your root cellar all winter.  These are made with a "quick pickle" technique and made in a small batch because they only last for a few weeks.  Trust me, they won't last that long.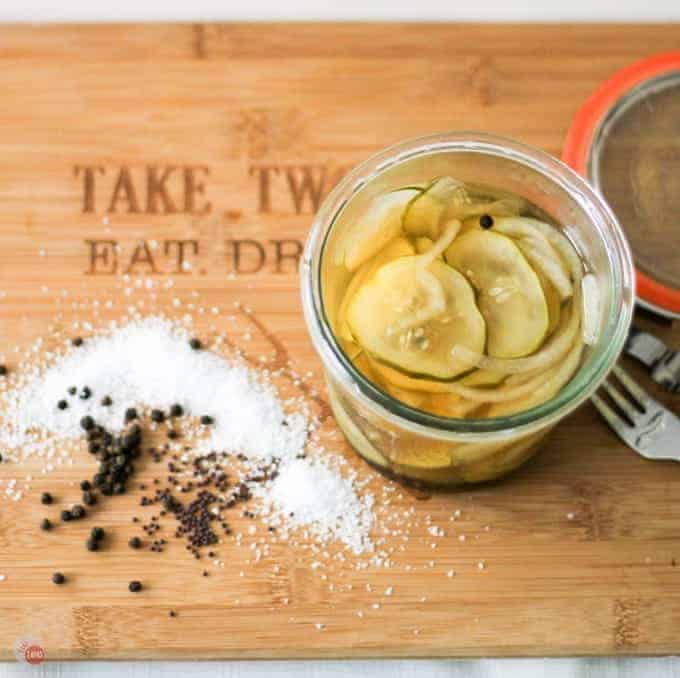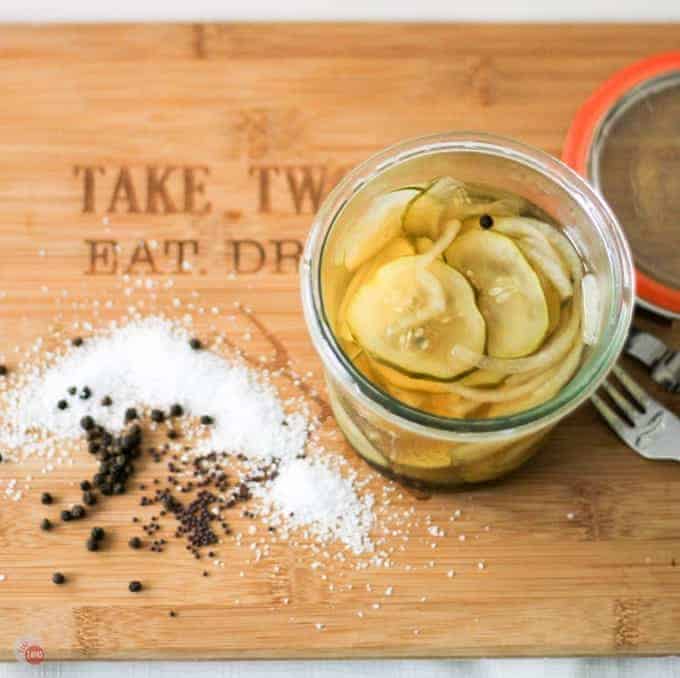 A few simple ingredients and 5 minutes of your time and you are all set to dress up your burgers, sliders, hot dogs, and yes, even your nachos!
If you are not growing your own cucumbers in the backyard, you know I am not because I have a black thumb, you can just grab a few from the market or steal them from your friend's garden.  Make sure they are not looking:)
This post may contain affiliate links.  I may earn a small commission for my endorsement, recommendation, testimonial, and/or link to any products or services from this website. Your purchase helps support this blog, at no additional cost to you and allows me to continue to bring you delicious recipes.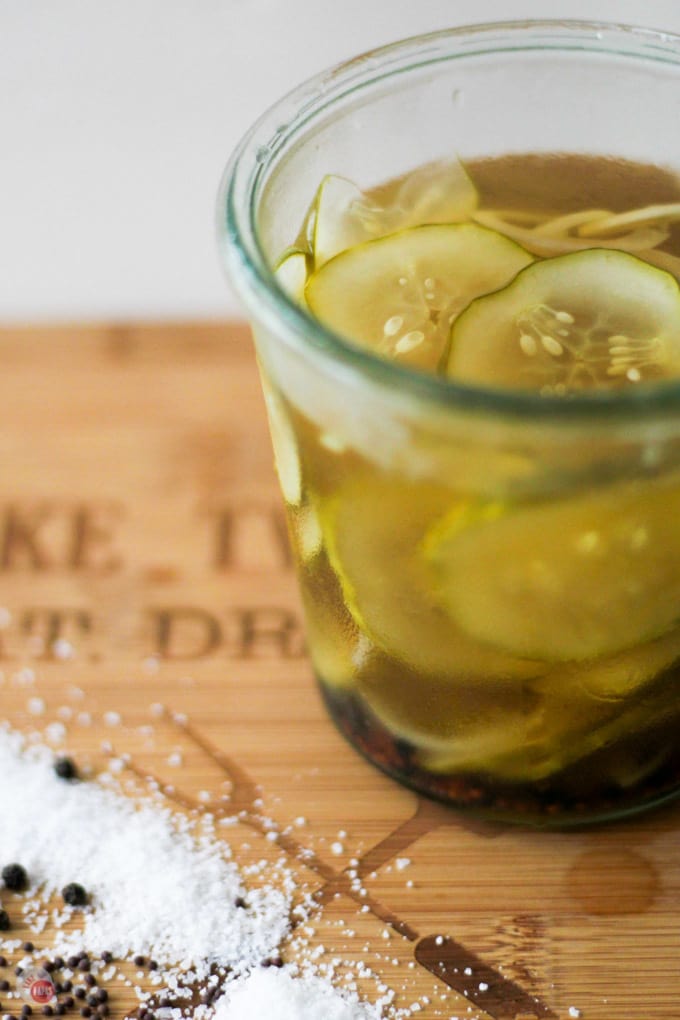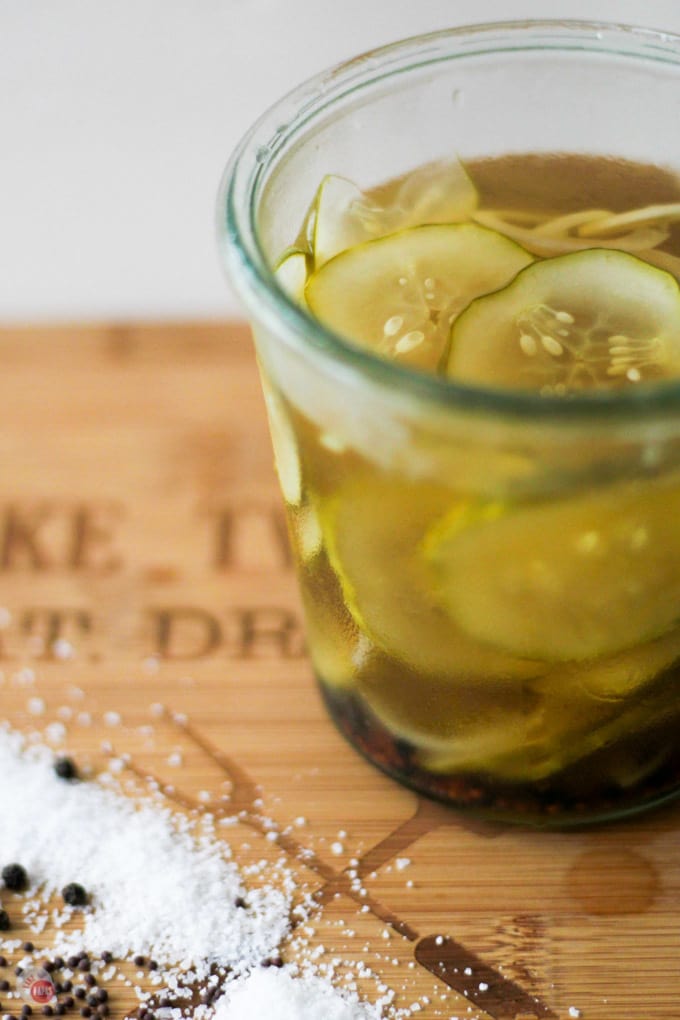 What vegetable will you turn into pickles with this quick technique this summer?
Here are the amazing jars I use to store these and all my other pickled items in my fridge!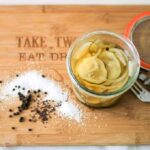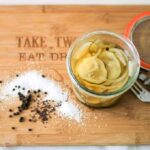 Homemade Refrigerator Pickles
Tangy, spicy, and sweet homemade refrigerator pickles are quick to make and add another level of flavor to burgers, sandwiches, and even nachos!
Ingredients
1/2 medium cucumber peeled and sliced very thin
1/2 medium white onion peeled and sliced very thin
2 teaspoons whole peppercorns
2 teaspoons mustard seeds
1 tablespoon salt
1 cup apple cider vinegar
1 cup water
2 tablespoons brown sugar
Directions
Place sliced cucumber, onion, peppercorns, and mustard seeds in a glass jar. I used Weck jars but a quick mason jar works too. Or a glass bowl.

In a medium-sized saucepan, bring the vinegar, water, salt, and sugar to a boil.

Lower the heat to a simmer and stir until the salt and brown sugar has dissolved.

Gently pour the hot liquid over the cucumber and onion slices.

Make sure that all the cucumber and onion slices are submerged.

Cool, cover, and store in the refrigerator until ready to add to your favorite food.
Loading nutrition data...
Check out these Zucchini Chive Pickles from La Petit Chef!  They are pretty awesome!
Thanks for reading and don't forget to follow Take Two Tapas on Twitter, Pinterest, Instagram, and Facebook!  If you make some pickles this summer, post a pic and tag me on with the hashtag #HomemadeSummerPickles so I can see them too!