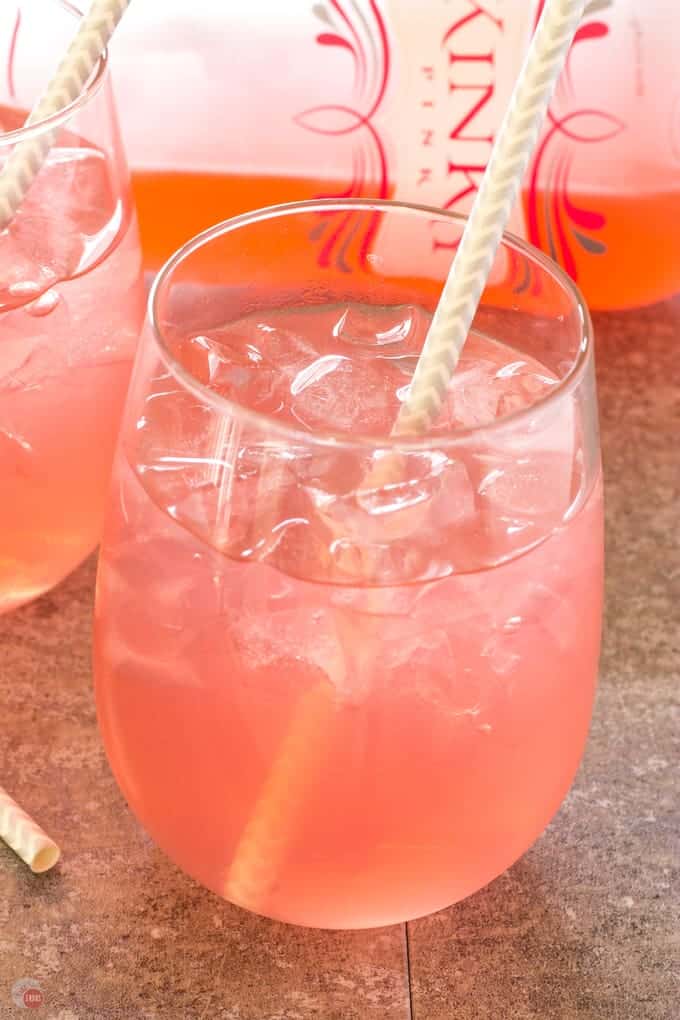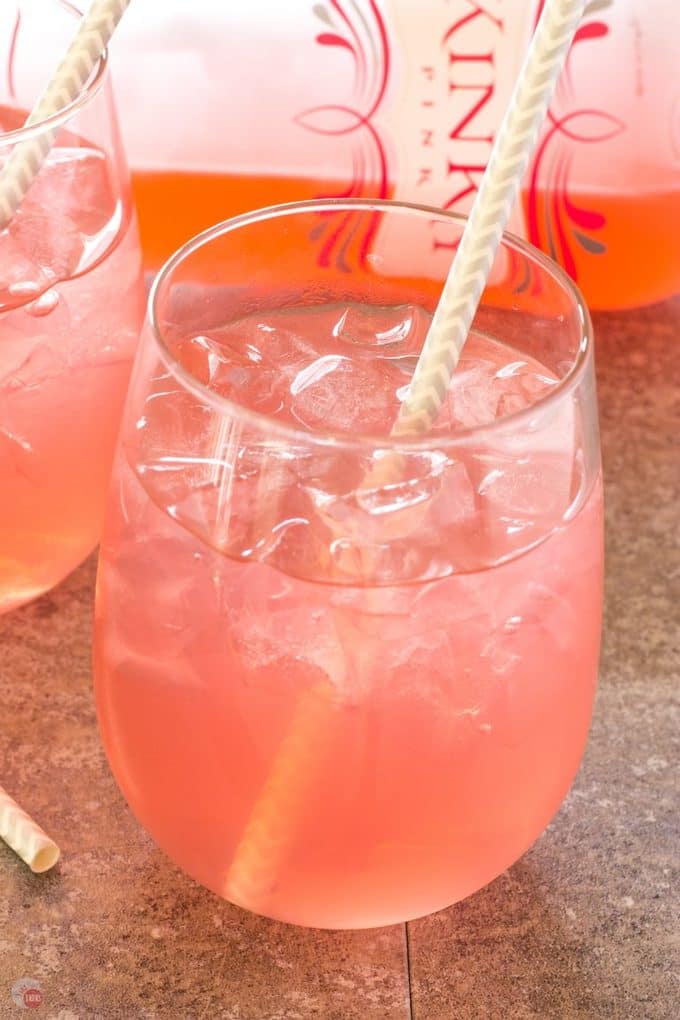 Ready for the perfect party? It can't be without my Pink Passion Party Punch front and center. A threesome of citrus flavors will have you mingling late into the night!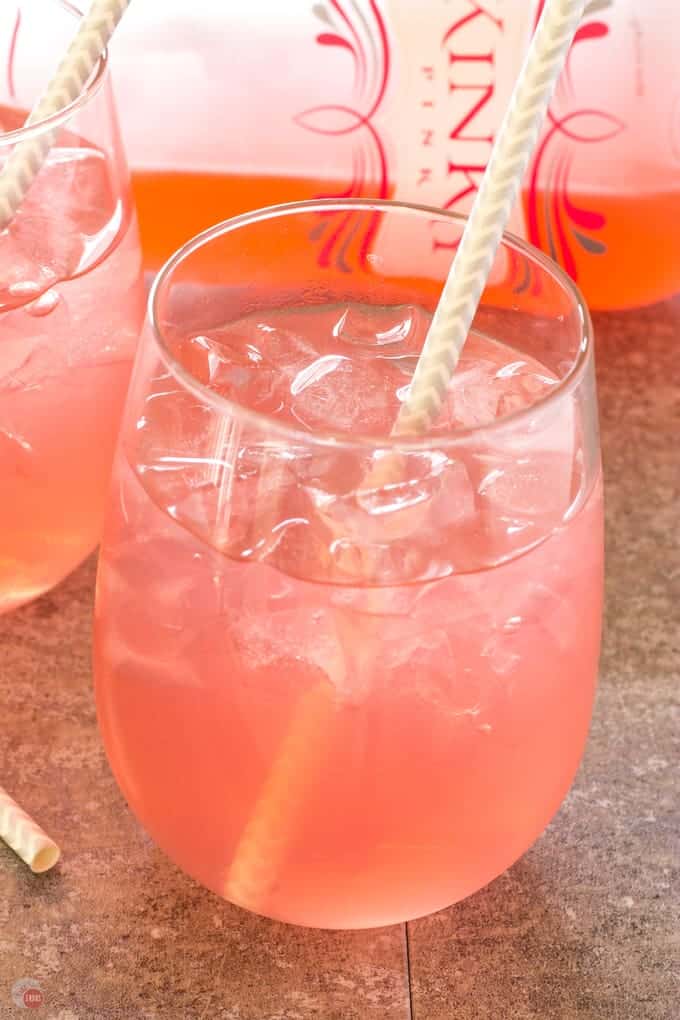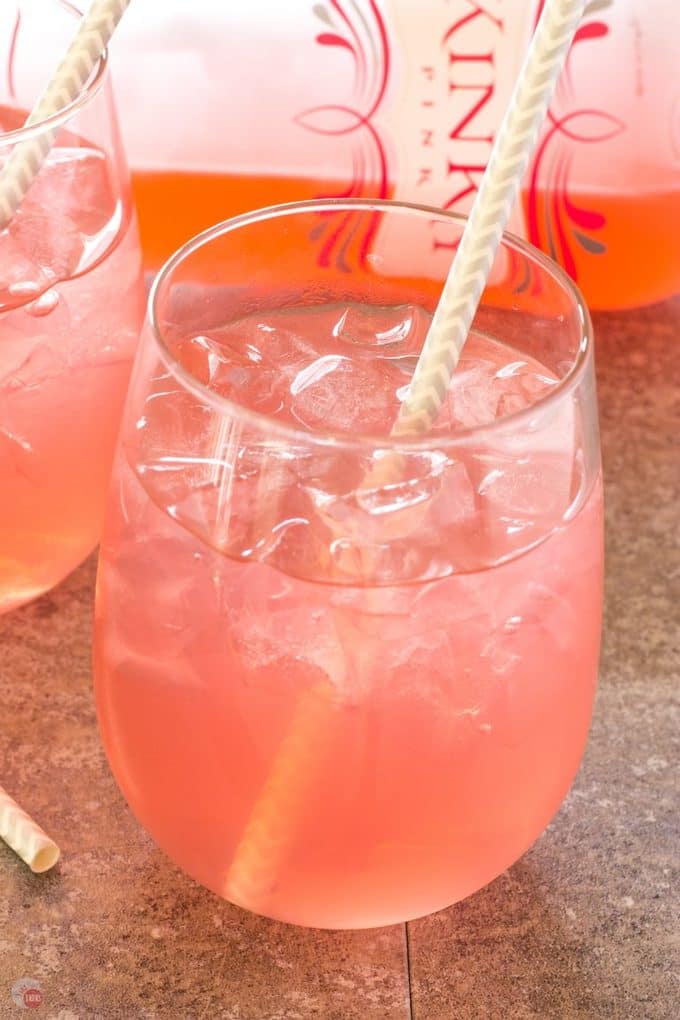 Get ready for the perfect party drink! I am bringing you a recipe for a large batch cocktail called my Pink Passion Party Punch. It sounds a bit cheeky but it is so delicious and refreshing!!
When hosting a party you are always caught up in the decisions of what dishes to serve, what cocktails to make, and what decorations would compliment the party.
One trick that I have learned is to make batch recipes, that way you are not standing behind the bar making all these different cocktails instead of mingling with your guests.
It also keeps the number of ingredients you have to purchase to a minimum. The same applies to menu items.
Unless you are hosting a 17-course tasting dinner, stick with 3 or 4 of your favorite recipes and make more of each to feed your hungry crowd.
If you'd rather skip my (very helpful, I think) tips and tricks, essential cooking info, and similar recipe ideas – and get straight to this delicious recipe – simply scroll to the bottom of the page where you can find the printable recipe card.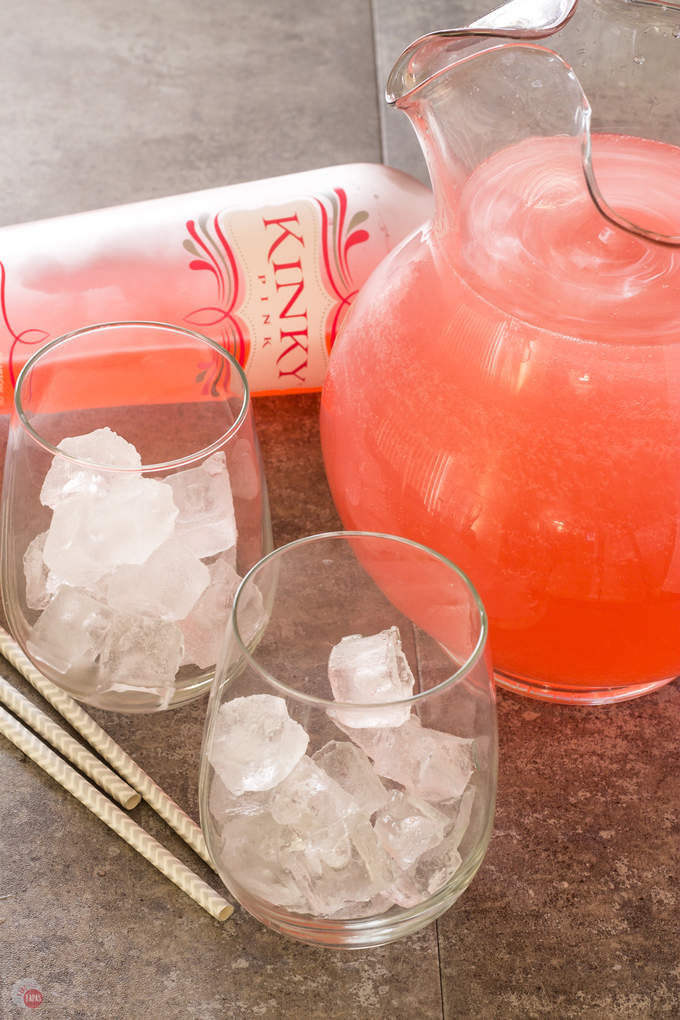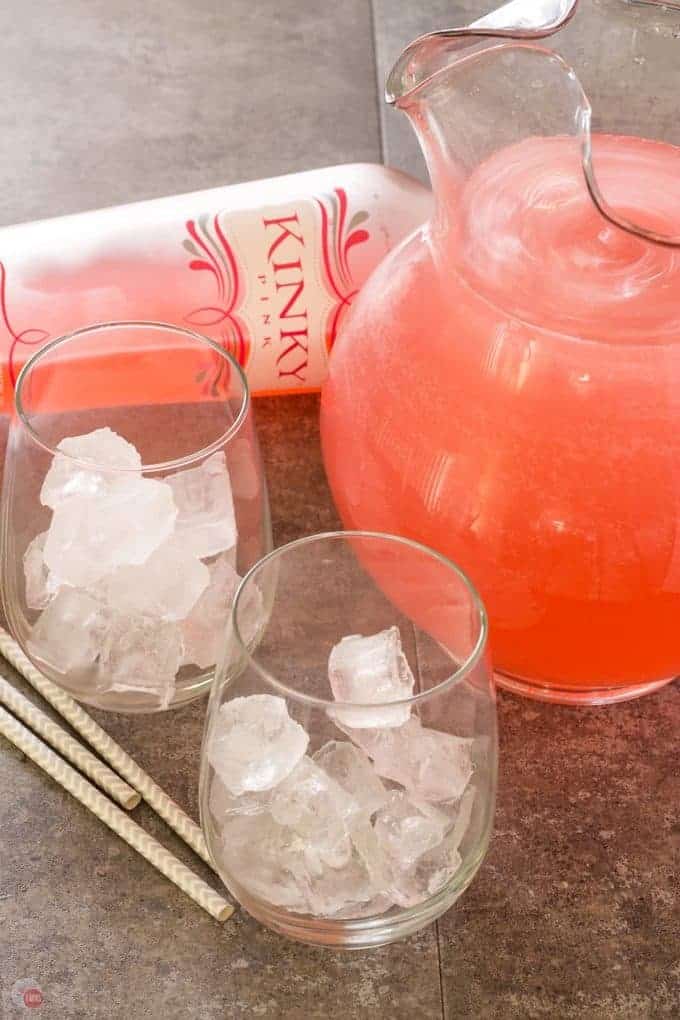 This post may contain affiliate links. As an Amazon Associate, I earn from qualifying purchases. Read my disclosure policy here.
The parties my friends and I throw tend to be a little on the risque side. Not intentionally, but since we tend to use inappropriate language, tell racy jokes, or play games, they are not for the under 18 crowd. Have you heard of Cards Against Humanity?
We also like to make lots of cocktails!
The men all have their specific beverages they like to drink but the ladies tend to be more like-minded in this department. If we can make a signature cocktail for the night or make a large batch of punch we are all in.
That is just us being more efficient!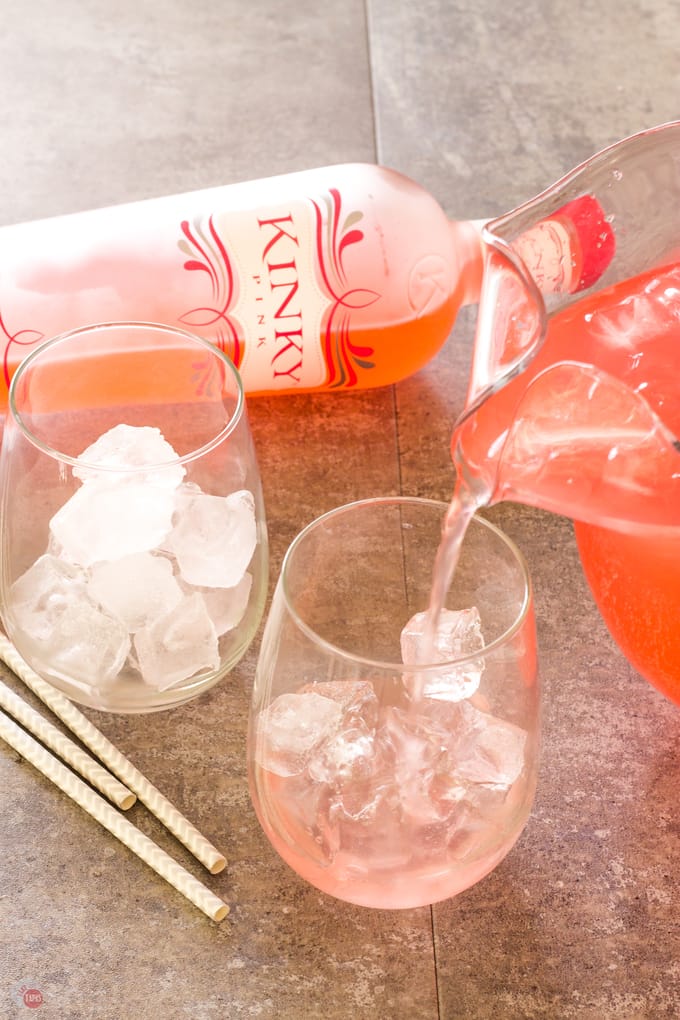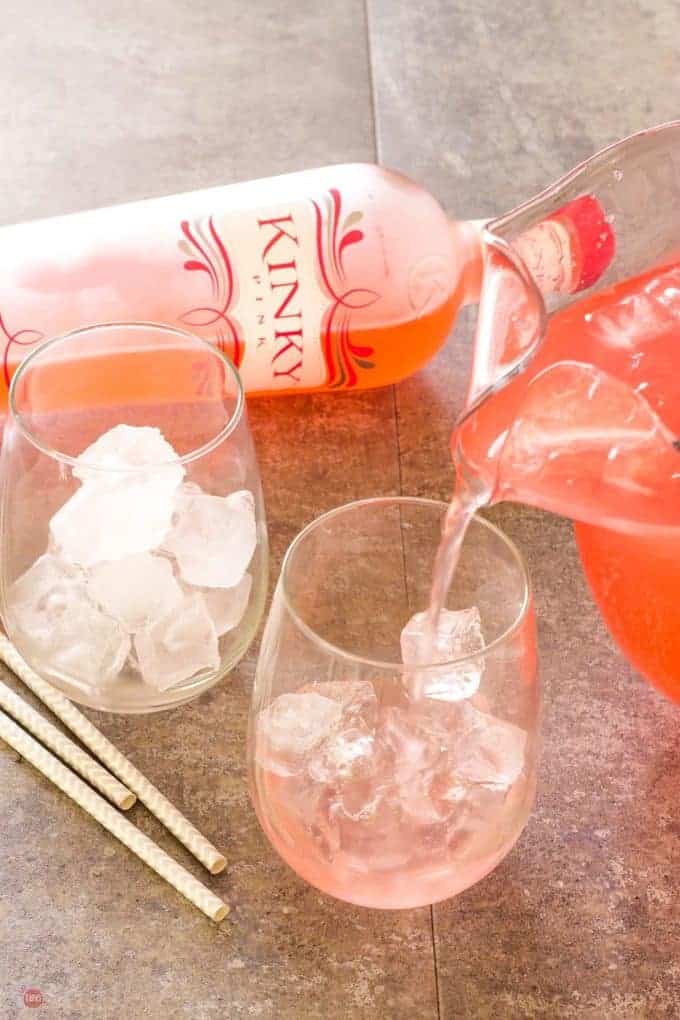 In my opinion, it is best to have a party punch that reflects the mood of the get-together. I am teaming up with KINKY Beverages to bring you a Pink Passion Party Punch that is a menage a trois of sorts with regards to citrus flavors.
KINKY Beverages has a line of liqueurs that have the perfect combinations of fruit flavors and bright colors. They have quite a collection but I wanted to stick with the KINKY Pink Liqueur because it has blood orange and passion fruit flavors in it.
These two flavors pair perfectly with the Prickly Pear soda I am adding to it, along with a clear Lemon-Lime Soda. The combination of Prickly Pear, Passion Fruit, and Blood Orange make for a "threesome" of citrus flavors that will tickle your fancy for sure!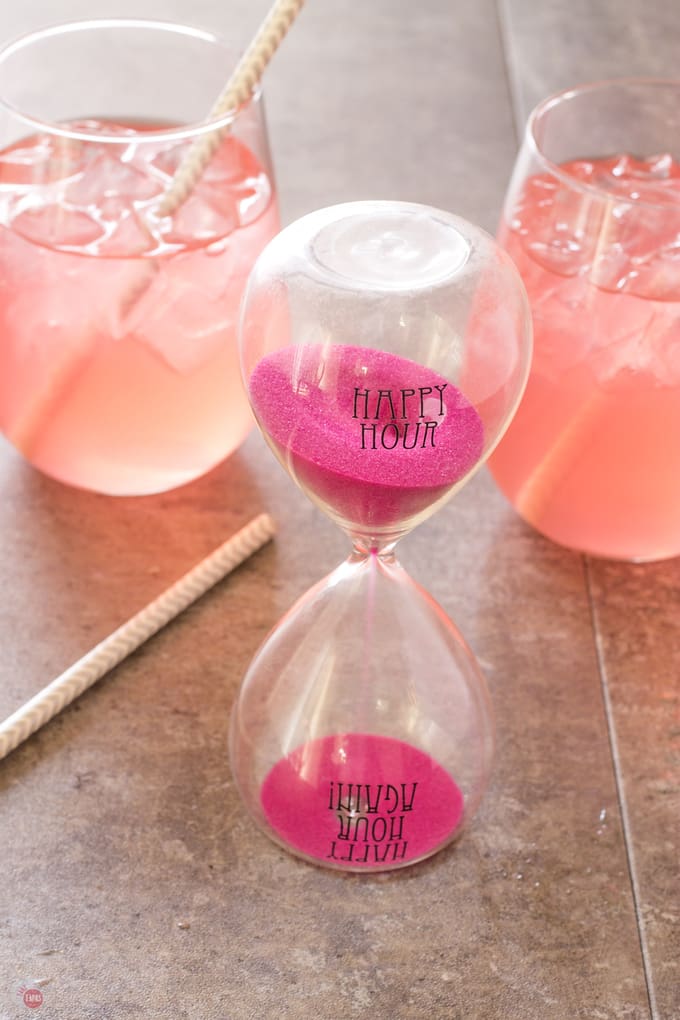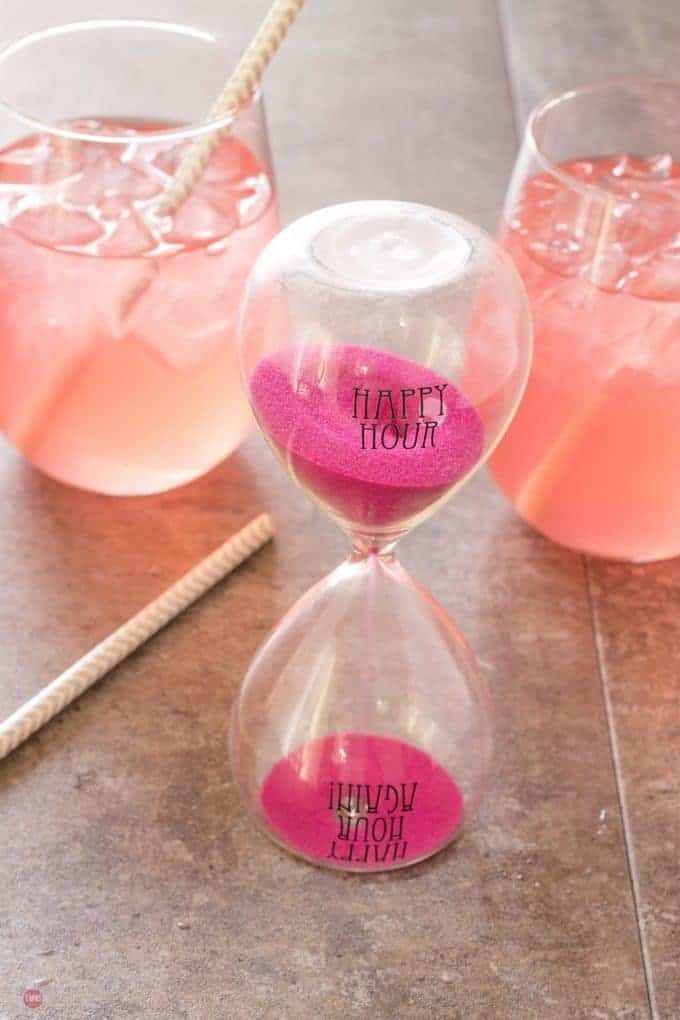 Who is ready for happy hour with this in your glass? I know I am! One thing I like to serve with the Pink Passion Party Punch is fresh fruit.
Naturally, I would say to serve Prickly Pears, or Blood Oranges, or even Passion Fruit but I have a hard time finding these year-round or even in my local stores due to seasonality and local availability.
Serving cherries is a great way to round out the flavor profiles. Cherries are "cheeky" in their own right, but I recently found some Strawberry Cherries at my local market.
Having never tasted, nor even seen a strawberry cherry, you can say that I "popped my cherry" on this new-found fruit treasure!
Boy, they pair perfectly with the Pink Passion Party Punch.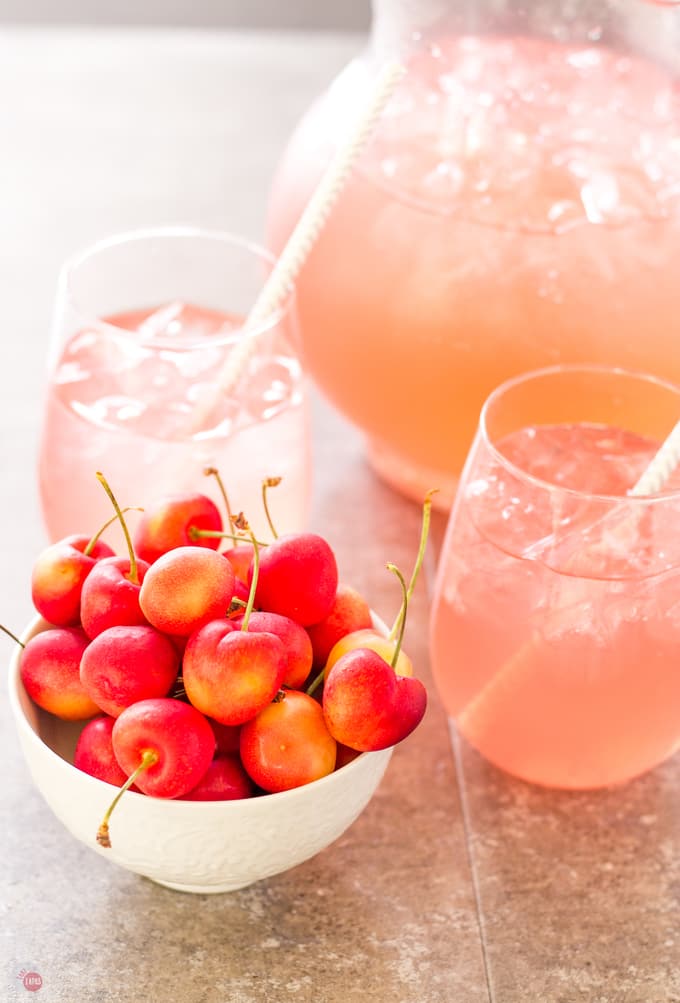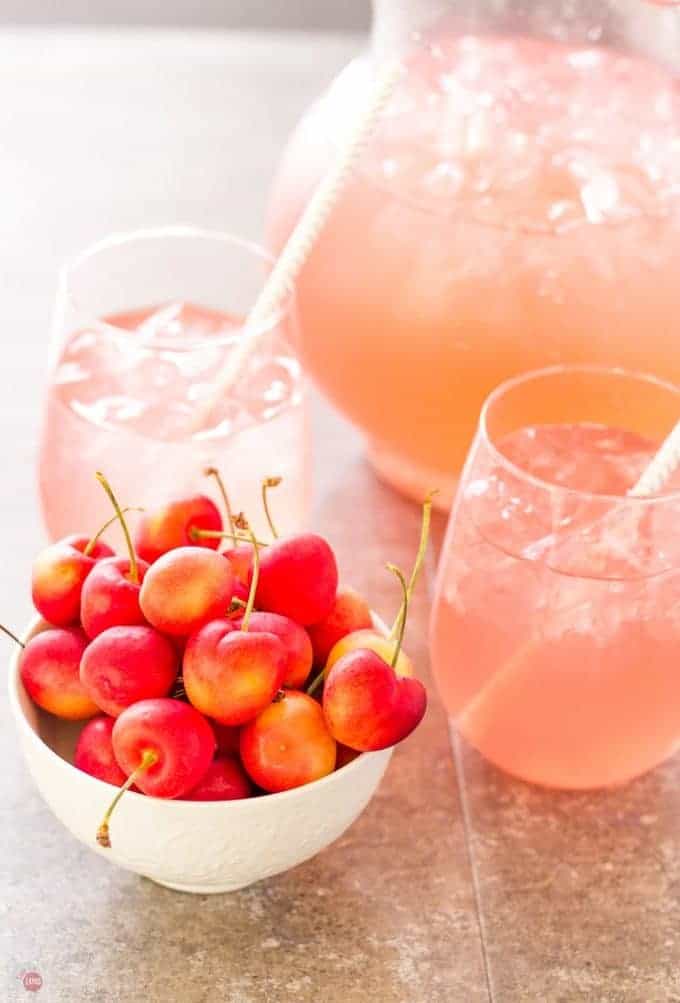 So what do you do now that you have your Pink Passion Party Punch with KINKY Pink Liqueur and KINKY Vodka ready and your party guests are in a great mood?
It is time to start your games and activities! I would recommend a card game that everyone likes or even a dice game. We play one called Baja 10K and up the stakes with some friendly "rules to follow" or betting with candies or pretzels.
It is such a fun game that we can play several rounds and the game is never the same, much like our get-togethers. Especially when someone starts to DJ the party and the dancing starts!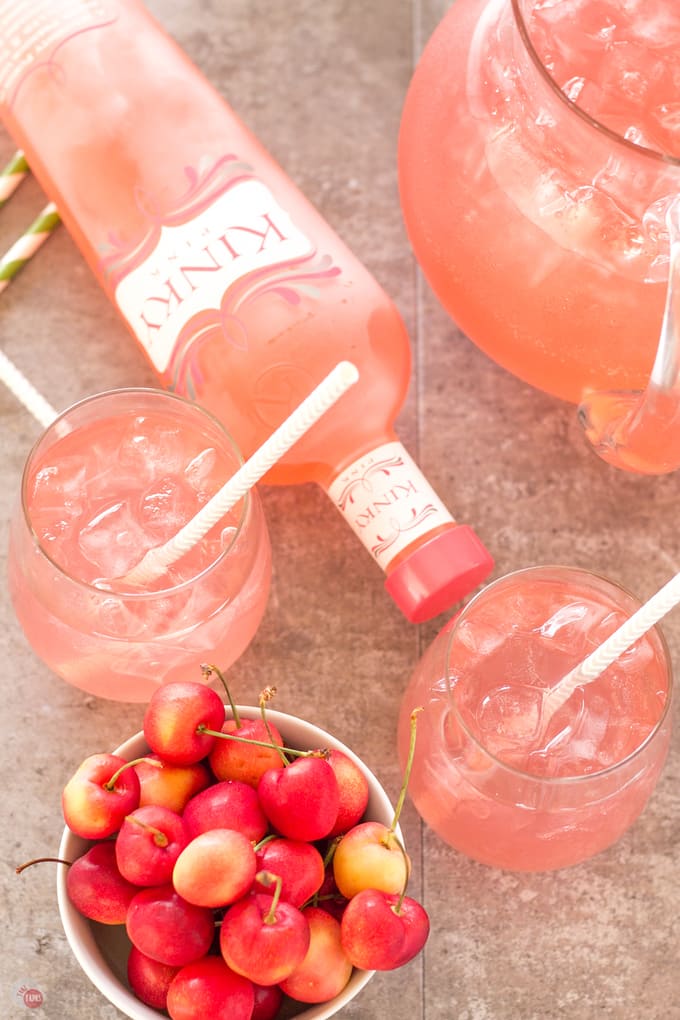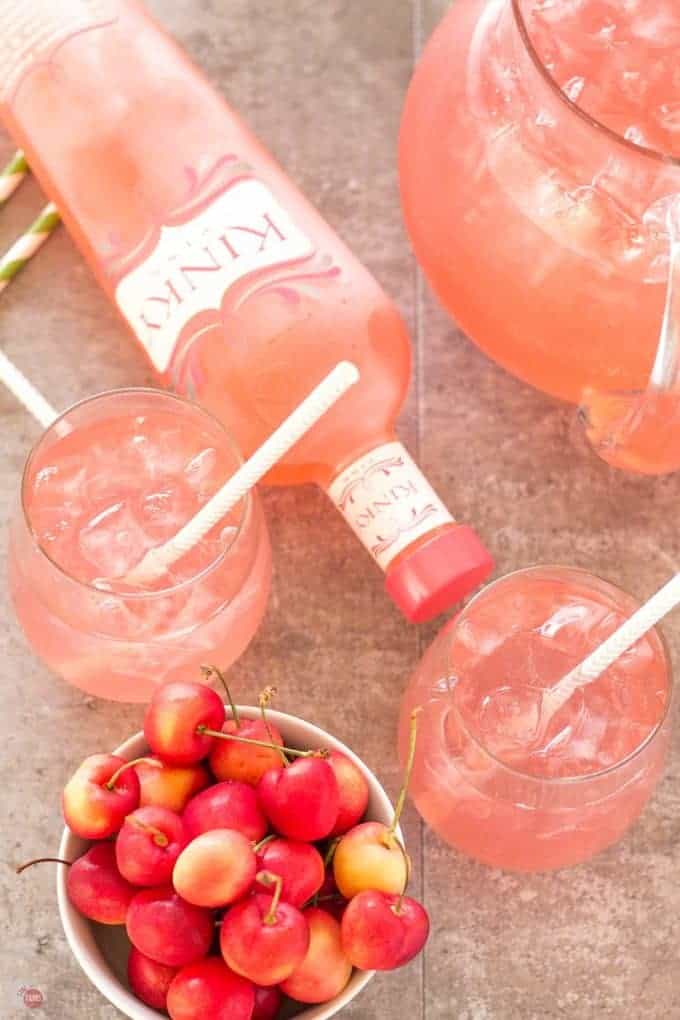 When you are ready for a party that is easily thrown together and one that your guests will not forget, whip up a batch of my Pink Passion Party Punch and leave the cocktail mixing to someone else.
Spend time telling jokes, playing games, and being "cheeky" with your friends!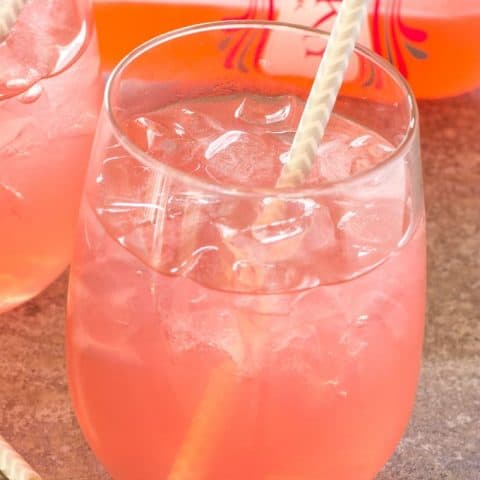 Pink Passion Party Punch
Ready for a party? It can't be without a Pink Passion Party Punch front and center. A threesome of flavors will have you mingling late into the night!
Ingredients
6 ounces KINKY Pink Liqueur
6 ounces KINKY Vodka
24 ounces Lemon-Lime Soda
24 ounces Prickly Pear and Blood Orange Soda
ice for chilling down punch
Instructions
Mix the KINKY Pink and KINKY Vodka together.
Add the sodas together with the vodka and liqueur and pour into a serving pitcher.
Add ice right before serving or chill beforehand.
Serve with fun straws or cocktail napkins.
Notes
*If you like this recipe, please leave me a comment and rate it with some stars. Thank you!
Nutrition Information:
Yield:

8
Serving Size:

1
Amount Per Serving:
Calories:

227
Total Fat:

0g
Saturated Fat:

0g
Trans Fat:

0g
Unsaturated Fat:

0g
Cholesterol:

0mg
Sodium:

23mg
Carbohydrates:

34g
Fiber:

3g
Sugar:

18g
Protein:

1g
This nutrition information was generated via a third party, Nutritionix, and can not be held liable for any discrepancies in the information provided.
This post is sponsored by KINKY Beverages, but the content, recipe, and cheeky opinions expressed here are my own.