Tart grapefruit and sweet lemonade mingle in a bubbly manner with a dry Prosecco. This Grapefruit Lemonade Crush is perfect for celebrating any occasion!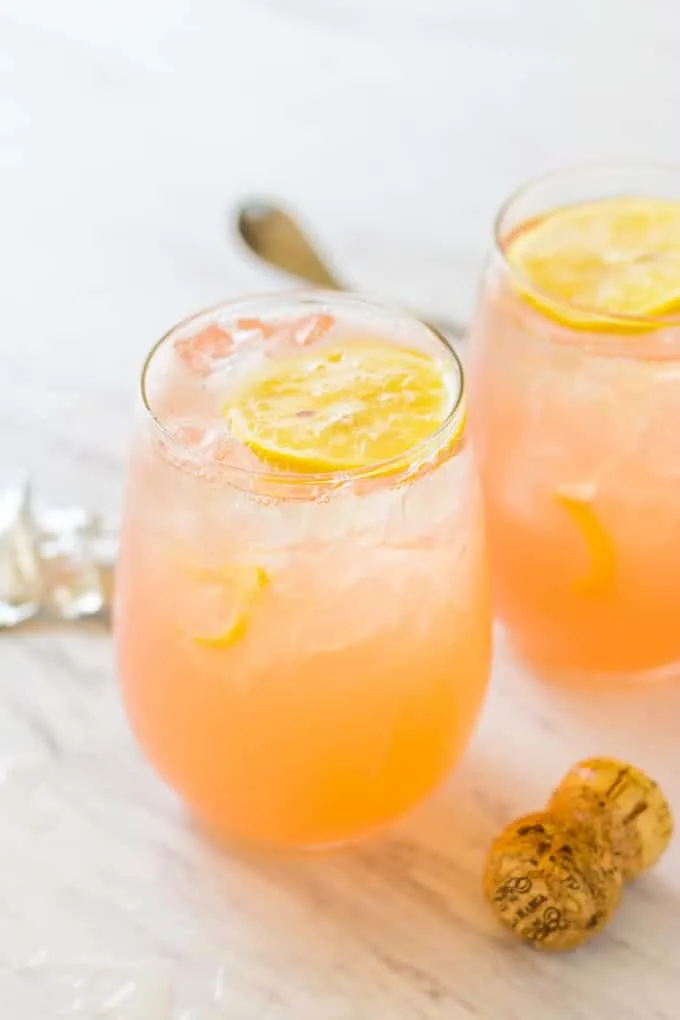 Grapefruit Lemonade Crush
The day I have been waiting for all summer is finally here. Back to school!
Every parents favorite day of the year when the kids finally wake up early and are so tired from the day that they go to bed at a reasonable hour.
Not to mention the beloved routine starts back.
I am celebrating, even though my kids started two days ago, with my 9th 3-ingredient cocktail the Grapefruit Lemonade Crush.
Our back to school has not gone without its challenges. Navigating drop-off lines, new start times that vary with the day of the week, and coming to the realization that I have a high schooler.
Good God, I'm old. GAH!
This post may contain affiliate links. As an Amazon Associate, I earn from qualifying purchases. Read my disclosure policy here.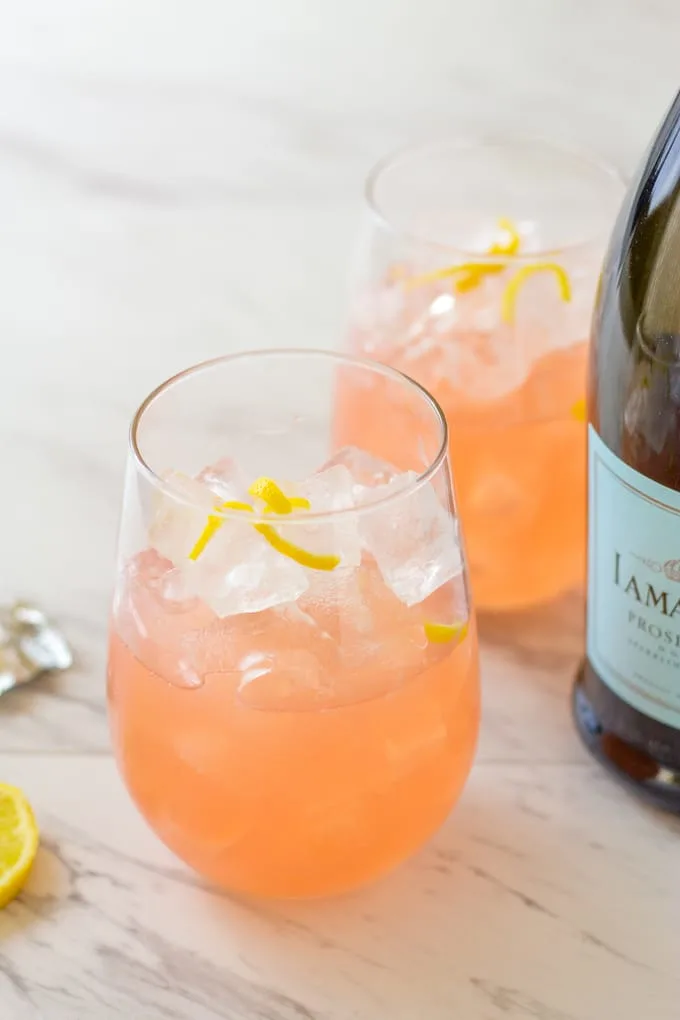 The kids are a little nervous this year as we moved to Arizona at the end of May from Georgia where we have lived for the last 12 years.
The kids each started Kindergarten there and because it is a small town have known all the other students that are in their perspective grade levels.
This year, new schools, new students, new town and they don't know anyone at the school.
Big changes for such little guys. Actually, my kids are pretty tall but still young!
It tugs at a mom's heartstrings to see their kids have to basically start over with friendships. I know they will meet new people, which is a good thing, but still worrisome for me.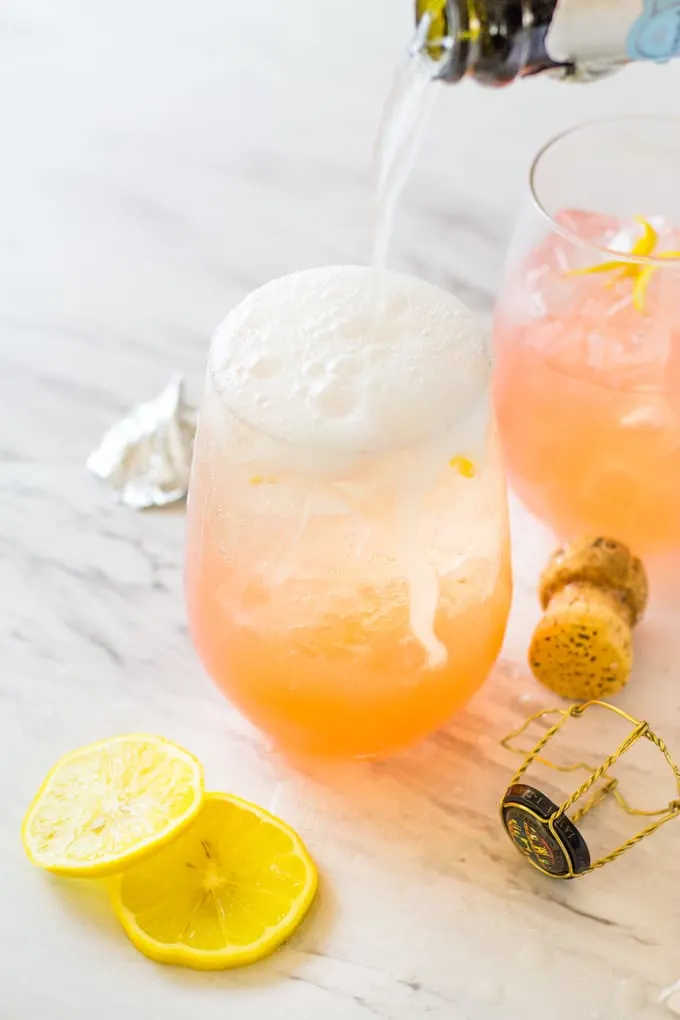 Our move was prompted by my husband's job and his traveling to AZ so much. Now that we are all together and he is not traveling as much, he gets to help out taking the kids to school a few times a week. YEAH!!
The first day went ok. Other than being told that the schools get out an hour early on Wednesday (still not sure why) and finding out that it is just the elementary school and not the high school.
So, when I went to pick up my new high-schooler from his new school and he wasn't outside waiting for me I kind of freaked. Kids were walking around so I thought that all the students were out.
After driving back home to see if he walked out of desperation and me getting there a little late from picking up my 6th grader, I drove back to the school. He didn't answer his phone when I called.
His phone wouldn't register on the "find your kid's phone" app, he wouldn't respond to my text. After 45 minutes I was on the edge of calling the police to report him missing when someone at the school finally told me that high school starts late on Wednesday, not early release.
For more insider tips & tricks, and a candid behind the scenes look follow me on social media! Check use out on Pinterest, Facebook, Instagram, & Twitter (yes, people still use Twitter, LOL!)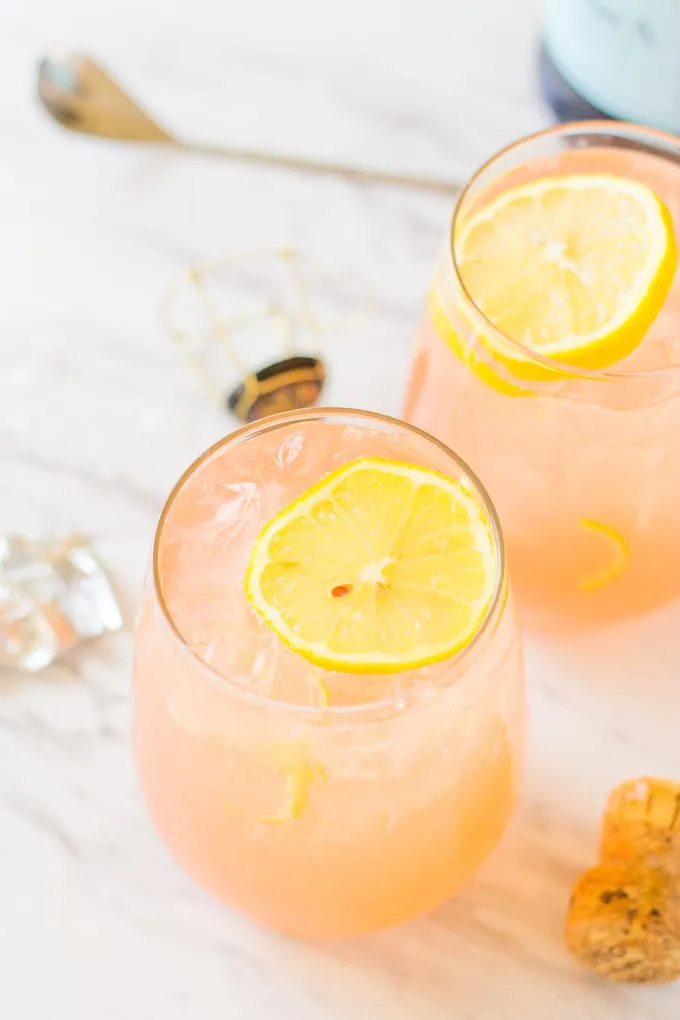 Nice to know that they don't get out early but start late which means that their start time is different the rest of the week.
Good to know as I would have taken him at the Wednesday time all week. Way to keep up informed!
Friday rolls around and my 6th grader is ready to ride his bike to school so I can go to the am hot yoga class.
I insist that he takes his phone in case he needs to call me on the way to school or on the way home.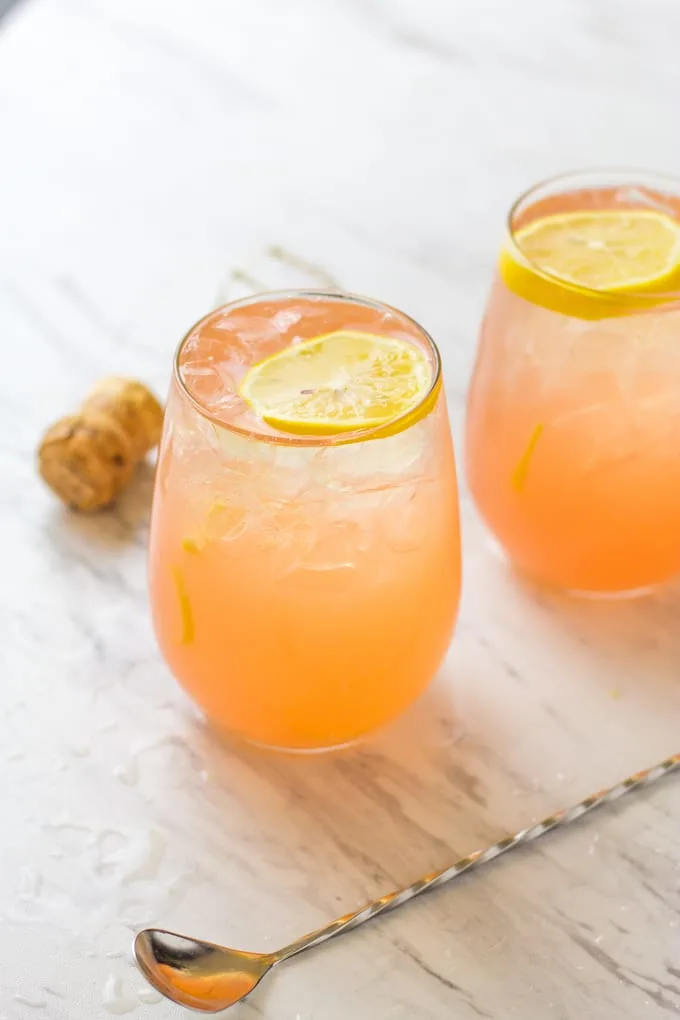 All is good to go, I follow him halfway and then head to yoga. Next block I get a call. His brakes quit working. Come help me he said.
I turn around and as I am driving back he calls again. Never mind, I have it fixed.
I turn around and head to yoga late. Any amount of yoga will be okay.
Another call. Now his tires won't turn. UGH!
I turn around again and go back to get him and drive him the rest of the way.
His "tire lights" have wrapped around the tires like 100 times.
After 10 minutes of cutting through them, we got him back on the road again. Yeah. But no time for yoga.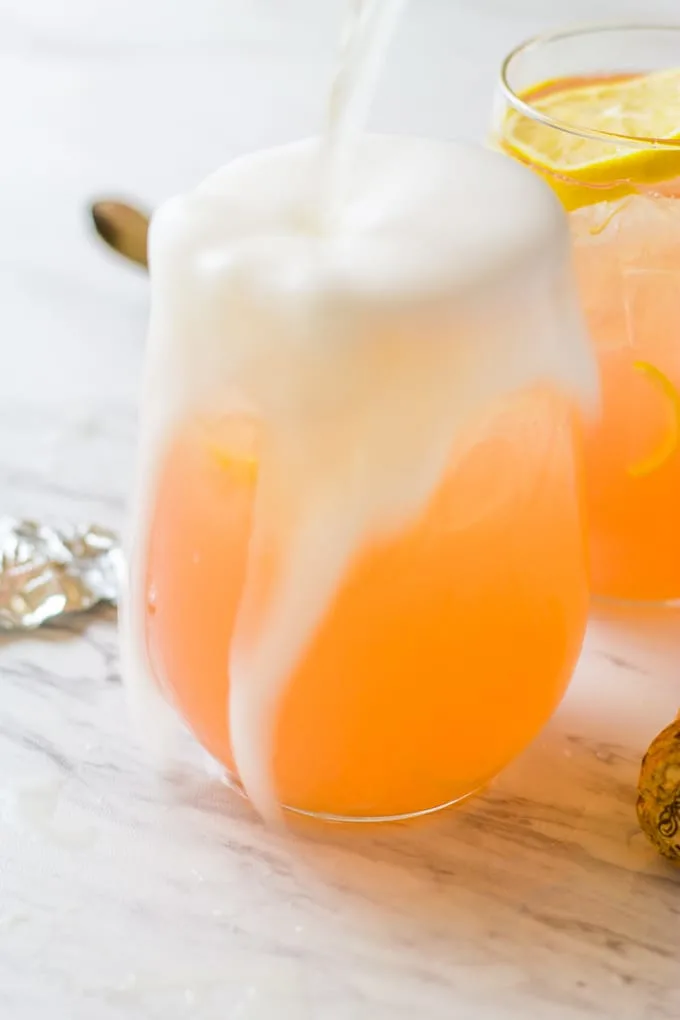 This is how I feel right about now.
So, I went home and made this grapefruit lemonade crush cocktail. Another 3 ingredient cocktail to get you through the weekend or your first day of school!
If you are in the mood for something else, check out my Cherry Amaretto Limeade or my Summer Sangria!
More Easy Party Foods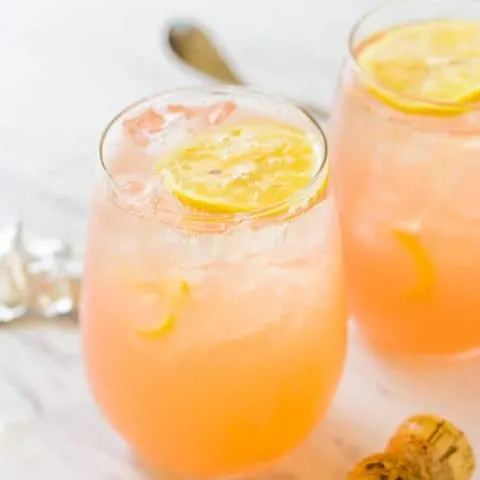 Grapefruit Lemonade Crush
Tart grapefruit and sweet lemonade mingle in a bubbly manner with a dry prosecco. This Grapefruit Lemonade Crush is perfect for celebrating back to school!
Ingredients
2 ounces grapefruit juice
4 ounces lemonade (prepared)
4 ounces prosecco
lemon twists (for garnish)
Instructions
Mix the grapefruit juice and lemonade.
Add ice to your glass.
Pour the juice mix over the ice.
Top off with your prosecco.
Garnish and enjoy!
Notes
*If you like this recipe, please leave me a comment and rate it with some stars. Thank you!
Nutrition Information:
Yield:

1
Serving Size:

1
Amount Per Serving:
Calories:

194
Total Fat:

0g
Saturated Fat:

0g
Trans Fat:

0g
Unsaturated Fat:

0g
Cholesterol:

0mg
Sodium:

13mg
Carbohydrates:

29g
Fiber:

2g
Sugar:

16g
Protein:

1g
This nutrition information was generated via a third party, Nutritionix, and can not be held liable for any discrepancies in the information provided.
TakeTwoTapas.com. Content and photographs are copyright protected. Sharing of this recipe is both encouraged and appreciated. Copying and/or pasting full recipes to any social media is strictly prohibited.