Ever in need of an easy cocktail?  This 2 ingredient Kalimotxo Cocktail is a mixture of red wine and cola.  A traditional Spanish cocktail!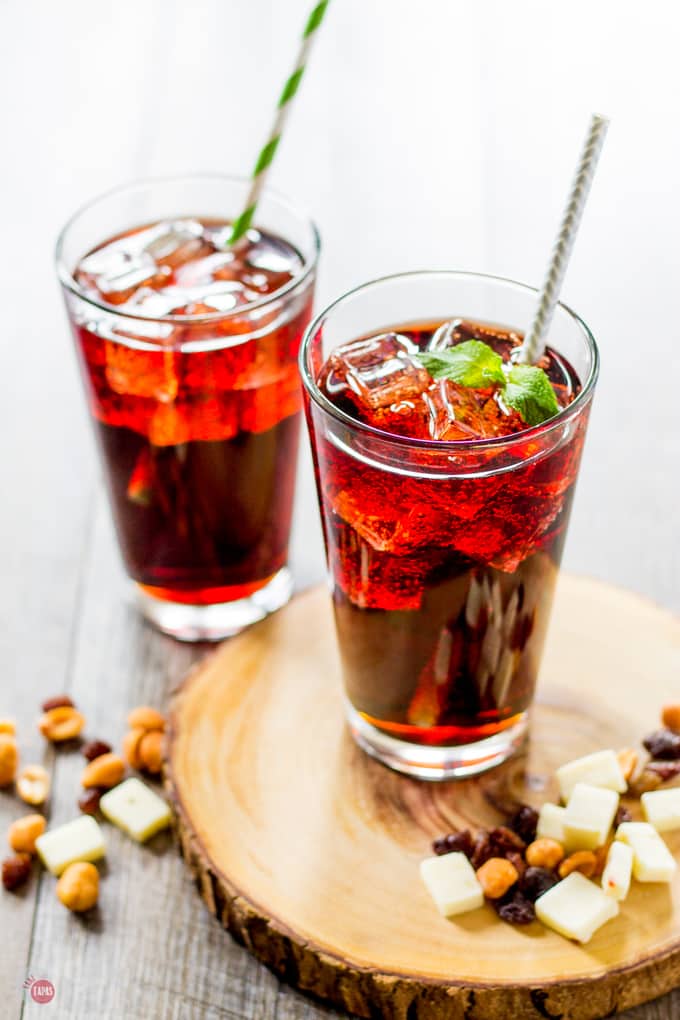 My summer tapas series continues with this 2-ingredient cocktail called the Kalimotxo.  I started the tapas series this past week with my Pan Con Tomate and a post on what Tapas is and now continue with a cocktail to wet your whistle.
If you have never heard of a Kalimotxo, it's ok.  I will tell you all about it and how I came to know of it.
Another Spanish legend, seems like I a have are Spanish legends, tells of servers mixing red wine that is not up to par, with leftover cola.  Like a Cuba Libre made with wine instead of rum.  The servers in the drink stands called "txosna" in Basque festivals mix the sour wine and cola and named it after two friends, Kalimero and Motxo, now Kalimotxo.
Don't worry about trying to pronounce it with the t and the x.  The "tx" makes a "ch" sound as in chicken.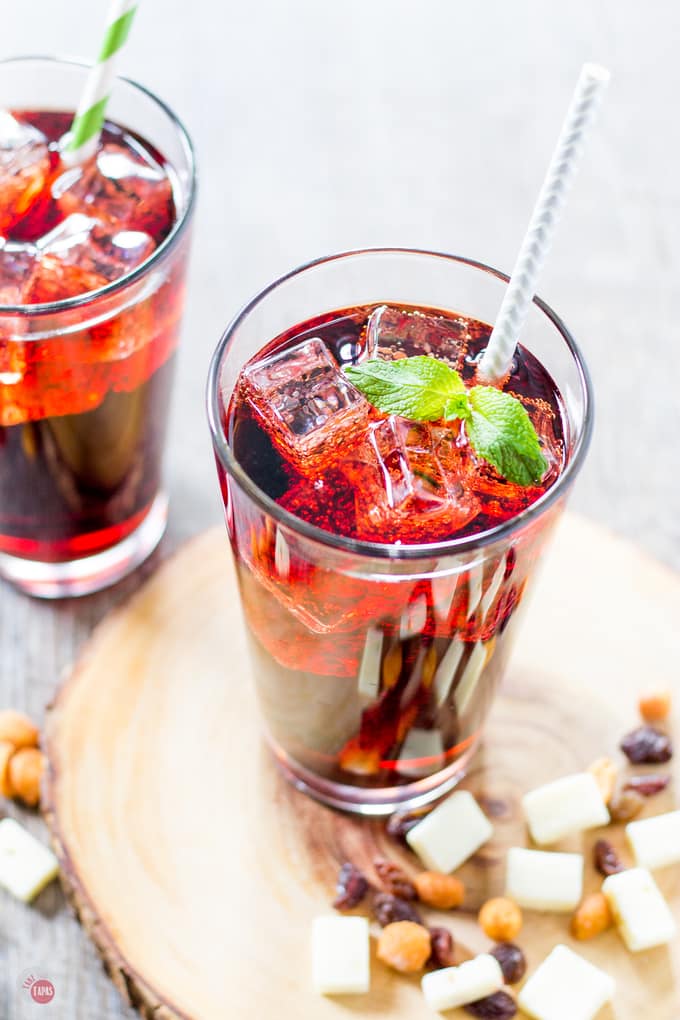 I learned of the Kalimotxo while watching The Real Housewives of New Jersey.  A few of the ladies from Italy, or Italian descent, would drink red wine and Coke at lunch.  After a few episodes, I just knew I had to try it.  I thought it a little strange but totally intrigued!! Who wouldn't be?!?  I love red wine, especially Pinot Noir, and the thought of a new cocktail made with it got me a little excited.
Now I have tried weird combination before.  Remember the Laverne and Shirley show?  They drank milk and Pepsi together.  Sounds strange but I tried it.
It tasted good going down but not so good coming back up if you get my drift.  The Kalimotxo tastes great going down and it stays there!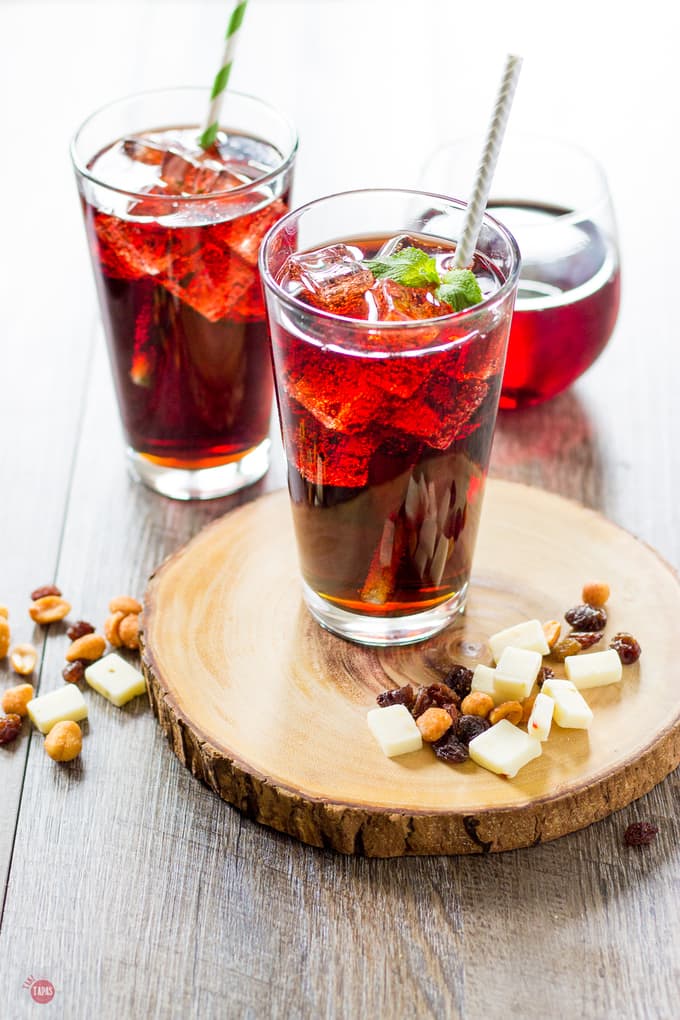 This post may contain affiliate links.  That means if you click on the link or purchase any items through the link I may receive a small commission at no extra cost to you.  These small commissions help fund this blog so I can bring you delicious party foods and cocktails!  See my full Disclosure Policy here.
You can also think of this Kalimotxo as a sangria of sorts.  Sangria is wine mixed with juice and brandy and mixing the red wine with cola is very similar to it.  The cola has the caramel flavors and the sweetness as the mixers do.
Kalimotxo is typically served in short glass tumblers like these. Plenty of ice is added, then the red wine and cola. In other areas, the Kalimotxo is served in taller glasses.  A hint of mint tops off the combination!  If you are not fond of cola, a sweet sparkling water will do the trick.  I love the cola with the rich, cherry flavors of the wine.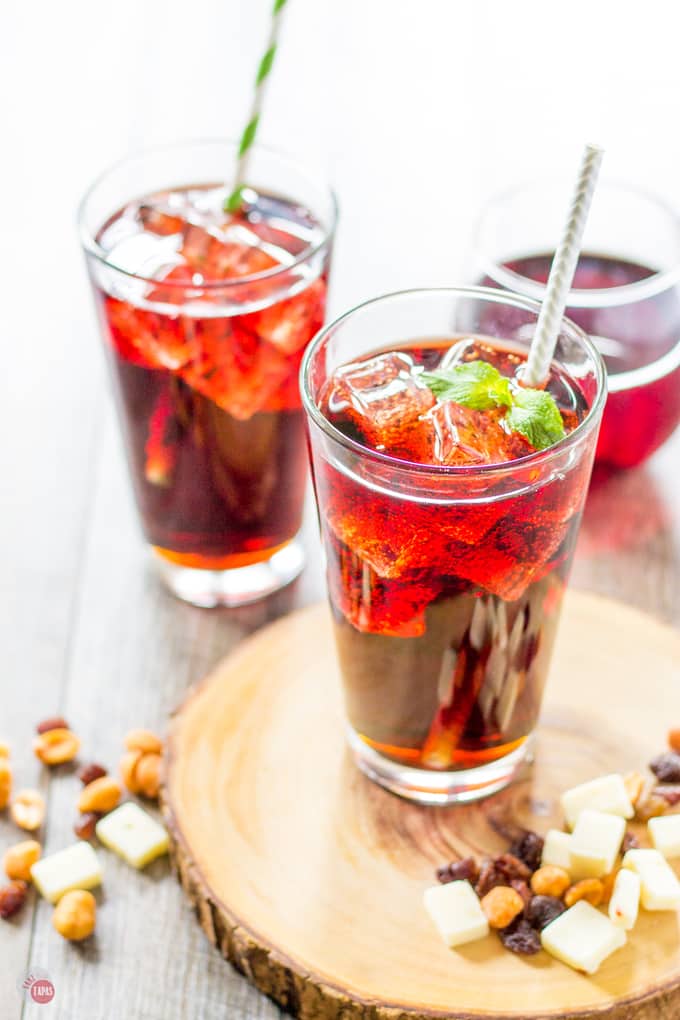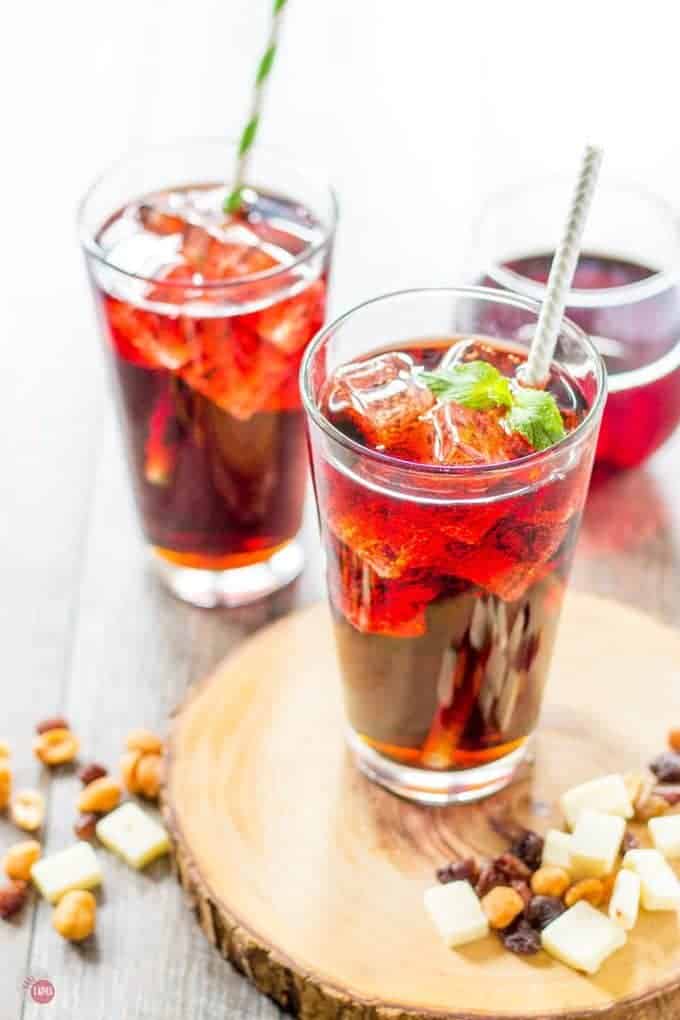 I always have half-empty cans of soda lying around thanks to my kids.  And thanks to my hubby I have an endless supply of red wine.  The two never go to waste in my house:)
Whether you think I am totally off my rocker or not, you must try the Kalimotxo cocktail.  You will love it with all the other tapas.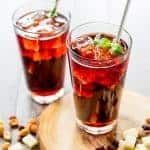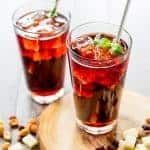 Kalimotxo Cocktail
Ingredients
2 cups Red Wine I prefer a Pinot Noir for this
2 cups Cola I prefer Coke
mint leaves for garnish
Directions
Mix the two ingredients together.

Pour red wine and cola mixture over ice.

Garnish with mint leaves.
Loading nutrition data...
Tag me on social media with #TakeTwoTapas and #Kalimotxococktail so I can see you drinking it along with your friends!