Summer demands a light and refreshing drink to keep the heat at bay and remind you of simpler times. My Sparkling Mixed Berry Lemonade is full of bright flavors and can be enjoyed alone or as a cocktail!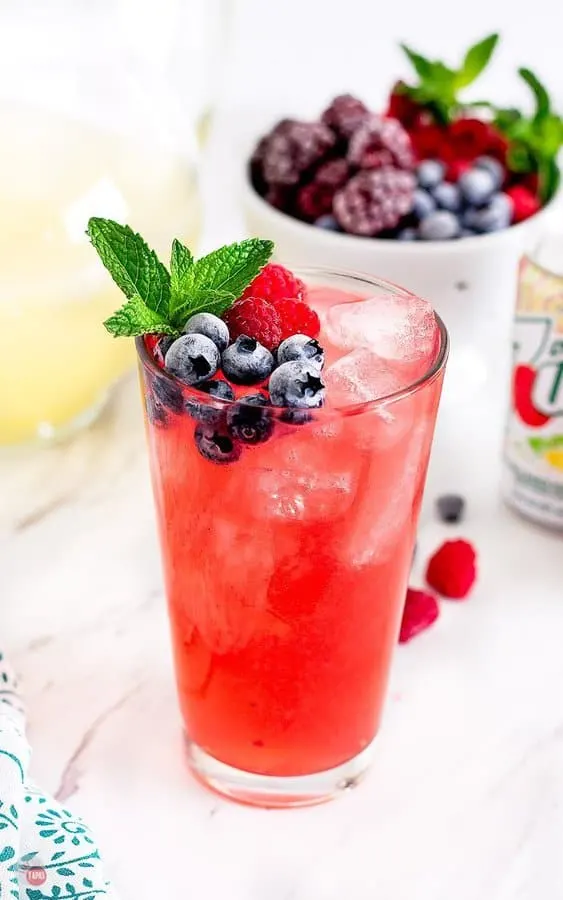 This post is sponsored by 7UP but the content and opinions expressed here are my own. For 21+
BERRY LEMONADE
Summer is right around the corner and I am so excited! I'll be leaving Arizona, and the 100+ degree temperatures, and heading back to the East Coast where the summer temps are rarely that high.
It sounds perfect but I will be trading the high temps for humidity and bugs.
I am not letting this get me down though, I choose to focus on the fun things about summer: no school, time to travel, spending time with friends and family, and LEMONADE!
Not your grandma's lemonade, but healthy lemonade. Forget the powdered stuff or the pitcher that starts with cups of refined sugar, this lemonade is healthy and delicious.
And comes with a vibrant, natural pink color that will wow!
This post may contain affiliate links. As an Amazon Associate, I earn from qualifying purchases. Read my disclosure policy here.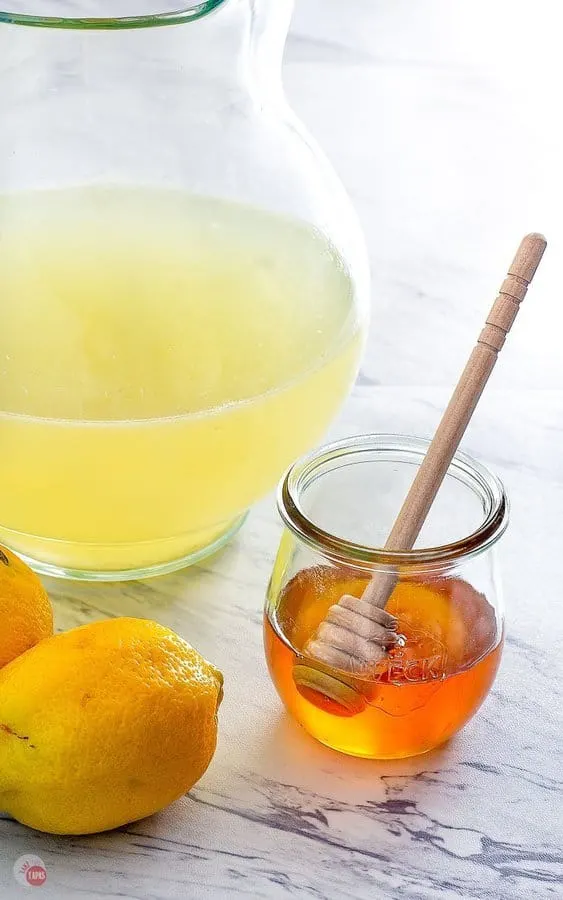 HOW DO YOU MAKE HOMEMADE LEMONADE?
Making lemonade from scratch may seem like a lot of work making you want to grab the pre-made stuff, or a powdered packet, but it is easier than you think. And you only need 3 ingredients!
LEMONADE INGREDIENTS
That's it! You can use sugar if you like, but I love using honey for a couple of reasons.
you don't have to wait for the grains of sugar to dissolve
local honey is full of antioxidants
helps with digestion
helps keep allergies at bay
keeps the bees employed for another year
I love using it to so much I make limeade with it too!
Making fresh lemonade is simple. Dissolve the honey in some warm water, juice the heck out of all those bright lemons you have in the kitchen, and add water until it tastes right. Pour over some ice and HELLO SUMMER!
For more insider tips & tricks, and a candid behind the scenes look follow me on social media! Check use out on Pinterest, Facebook, Instagram, & Twitter (yes, people still use Twitter, LOL!)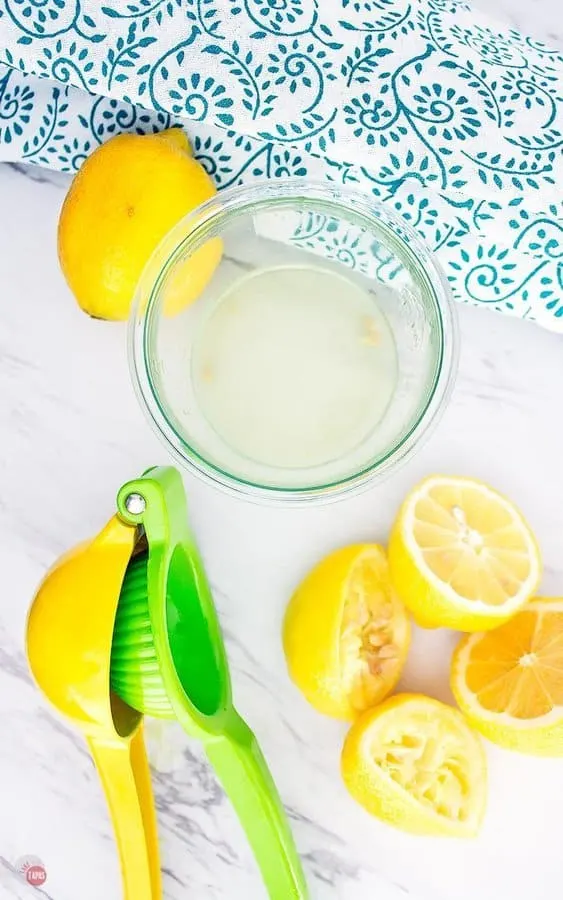 HARD MIXED BERRY LEMONADE
Summer isn't just about time with friends and family, it's all about summer picnics and entertaining by the pool or lake.
Fresh fruit and light salads are perfect this time of year, but so are good mixed drinks! Not just tasty mixed drinks, but easy mixed drinks as well.
If I have time with friends, I don't want to waste it behind the bar, I want to spend it chatting and drinking refreshing lemonade cocktails.
Transform your honey sweetened lemonade into hard lemonade with the addition of vodka!
It's not enough to just mix the lemonade and vodka, that would be boring! Change it up by adding some bubbles, some frozen berries, and a little more citrus flavor. 7UP is where the mixer part comes in!
I always have 7UP on hand to round out my cocktails because it adds such balance to them, and with 7UP's new and fun summer packaging, entertaining is even easier and more fun!
Next time you head to Kroger with your shopping list, grab your lemons and lots of 7UP with the bright, limited-time-only mini cans.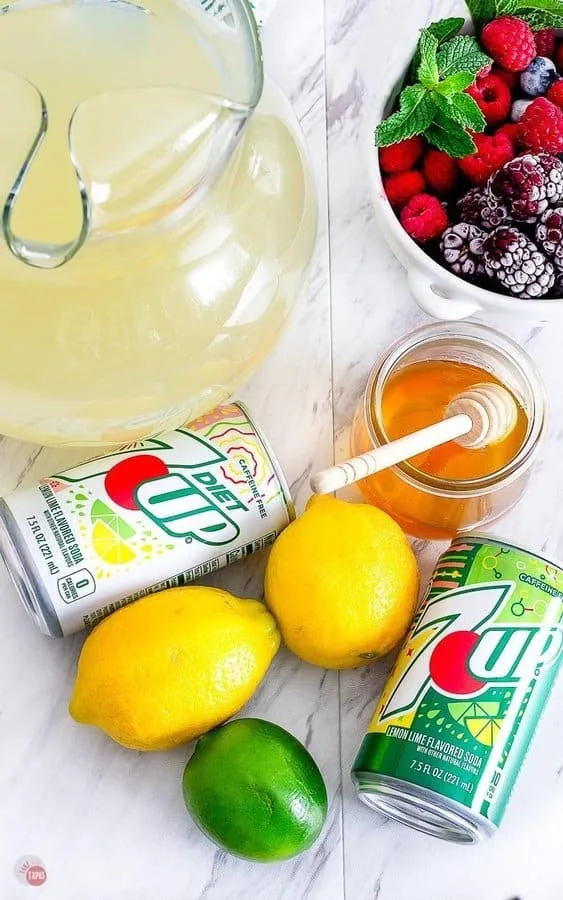 CAN I USE FRESH BERRIES INSTEAD OF FROZEN?
Sure you can! But I like the frozen because they keep the cocktail chilled and they don't break up as much when muddling, leaving larger pieces of berry in the lemonade!
DO I NEED TO ADD THE VODKA?
You can serve this as a "mocktail" for sure just by adding more lemonade or 7UP to make up for the volume.
DO I HAVE TO USE ALL 3 BERRIES?
No, you don't. Feel free to use any combination of the 3 or just one of them. Not sure you can call it "mixed berry" if you only use 1 though, LOL.
CAN I MAKE IT AHEAD OF TIME?
For sure! Just leave out the 7UP until right before serving!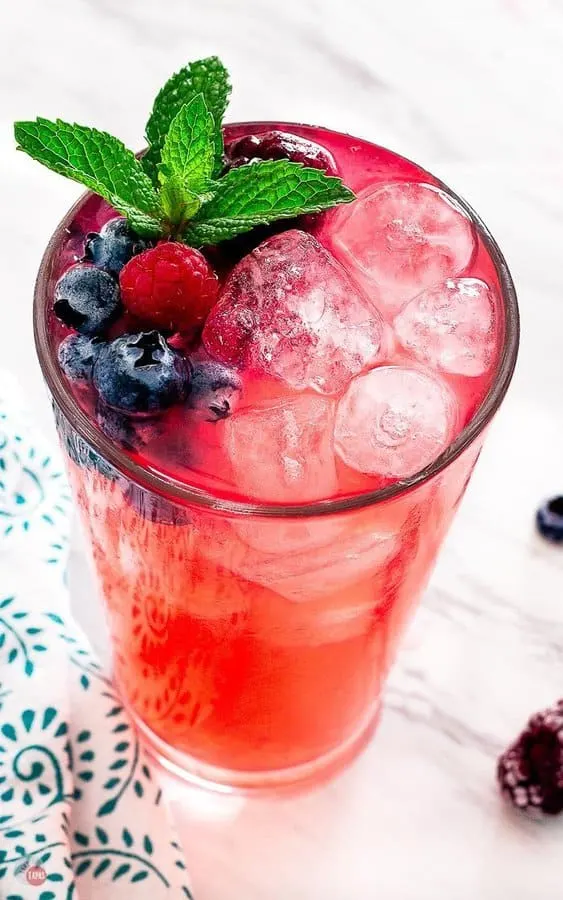 If you are headed to the beach, or the pool, or even packing a cooler for the boat, this mixed berry hard lemonade is easy to take along. Make the honey lemonade and store in an air-tight container, something easy to pour from.
Toss your frozen berries and mint into some zip-top bags, grab a muddler, lots of ice, and a couple packs of summer adorned 7UP mini cans, and toss them in the cooler.
When I'm making mixed drinks, or cocktails I need to shake, I throw in a mason jar or sealable plastic water bottle to shake the cocktails on location.
If you love this recipe as much as I do, please write a five-star review in the comment section below (or on Pinterest with the "tried it" button – you can now add pictures into reviews, too!), and be sure to help me share on facebook!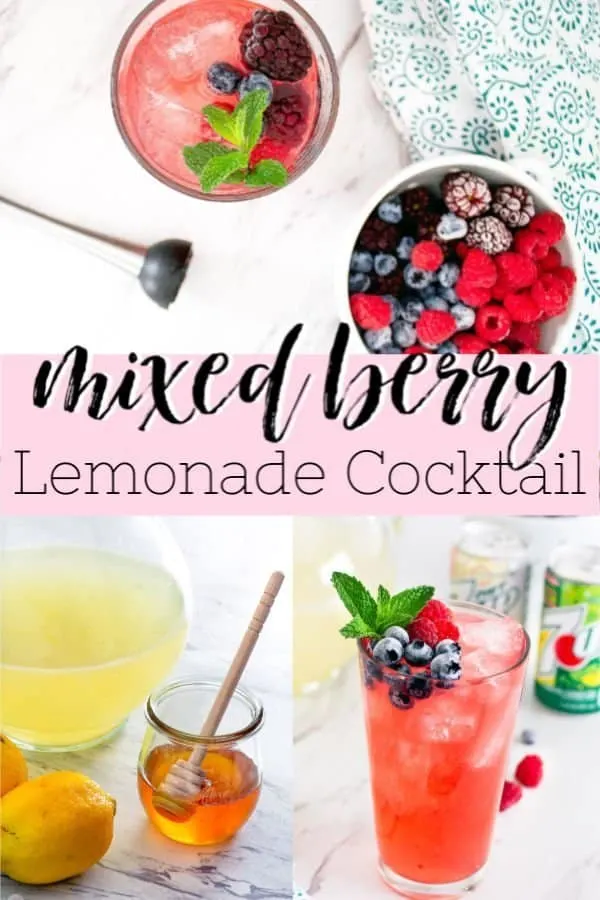 If you are entertaining adults of all ages, this mixed berry hard lemonade works as a "mocktail" too. Just add more 7UP instead of the vodka!
MORE PARTY FOODS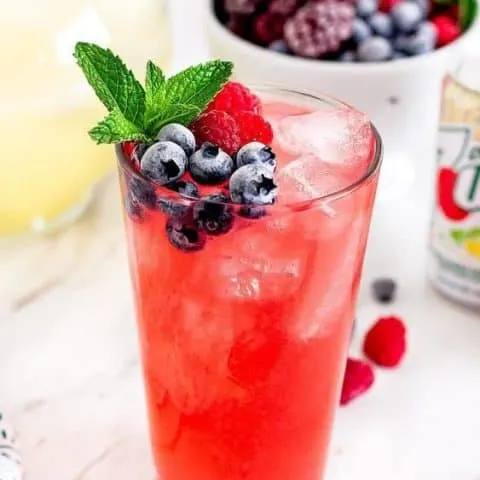 Sparkling Mixed Berry Lemonade
My Sparkling Mixed Berry Lemonade is full of frozen berries and made with fresh squeezed lemons and sweetened with honey for a healthy and fun drink!
Ingredients
7 whole lemons
1/2 cup honey (local is best)
5 cups water
1/2 cup frozen blueberries
1/2 cup frozen blackberries
1/2 cup frozen raspberries
12 mint sprigs
16 ounces vodka
Instructions
Make the honey lemonade
Start by juicing the lemons.
Roll in between your hand/counter to release the juices.
Slice in half and juice the lemons, removing seeds.
You should end up with roughly 1 cup lemon juice depending on the lemons. Fewer lemons may be needed just be sure to get one cup of juice.
Strain to remove seeds if needed.
Combine the honey and 1 cup of water in a sauce pan and bring to simmer.
Stir to dissolve the honey into the water.
Alternatively you can heat the water in the microwave and then add honey, stirring until completely combined.
Add the lemon juice and honey mixture to a pitcher.
Add 4 more cups of water.
Stir to combine.
Store in an airtight container in the refrigerator until needed.
Make the Mixed Berry Lemonade
In a cocktail shaker add a few of each of the berries (roughly 3-5 of each) and a mint sprig.
Muddle or smash to crush the berries and release the mint oil.
Add 4 ounces of honey lemonade and 2 ounces of vodka.
Shake to combine.
Serve the Mixed Berry Lemonade
In a tall glass add ice.
Pour the berry lemonade mixture over the ice.
Top with 4 ounces 7Up.
Garnish with more berries and mint if desired.
Large Punch Version
Add the berries and mint to a cocktail shaker.
Muddle.
Add 8 ounces of lemonade.
Shake to combine.
Strain into a pitcher.
Add vodka and remaining lemonade.
Stir to combine and bring out that pretty pink color!
Add 7Up to make it sparkle!
Fill with ice.
Garnish with frozen berries and mint sprigs.
Serve and enjoy responsibly!
Mocktail Mixed Berry Lemonade
If you want to make this a mocktail so kids of all ages can enjoy, simply replace the vodka with more 7Up lemon lime soda in the individual drinks or the large batch version.
Notes
*If you like this recipe, comment and leave me some stars. Thank you!
Nutrition Information:
Yield:

12
Serving Size:

1
Amount Per Serving:
Calories:

161
Total Fat:

0g
Saturated Fat:

0g
Trans Fat:

0g
Unsaturated Fat:

0g
Cholesterol:

0mg
Sodium:

7mg
Carbohydrates:

21g
Fiber:

2g
Sugar:

15g
Protein:

1g
This nutrition information was generated via a third party, Nutritionix, and can not be held liable for any discrepancies in the information provided.
TakeTwoTapas.com. Content and photographs are copyright protected. Sharing of this recipe is both encouraged and appreciated. Copying and/or pasting full recipes to any social media is strictly prohibited.