Dessert is not the same without a DELICIOUS TOPPING to round it out! Check out these three AMAZING dessert sauces that are PERFECT for pies, cakes, puddings, and ice creams.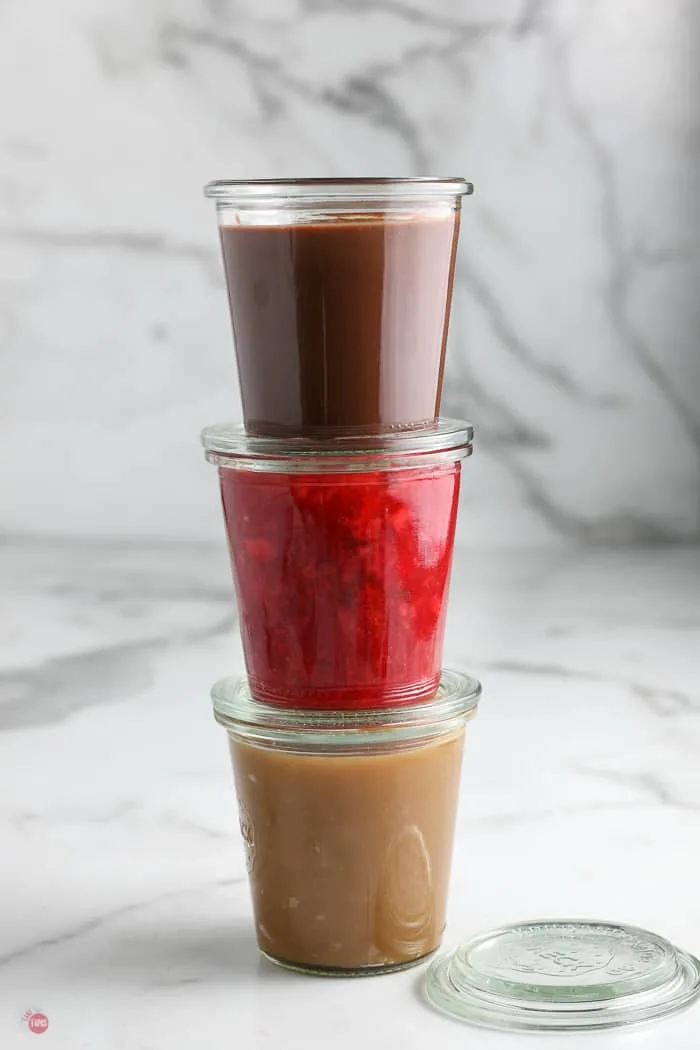 I don't know about you but I love ice cream with magic shell chocolate topping. It gets hard when it gets cold so it adds texture to the soft ice cream.
Other than that, there are plenty of other dessert sauces that you can use to top off your sweet treat.
Check out all the dessert topping recipes below and pick out your favorite!
This post may contain affiliate links. As an Amazon Associate, I earn from qualifying purchases. Read my disclosure policy here.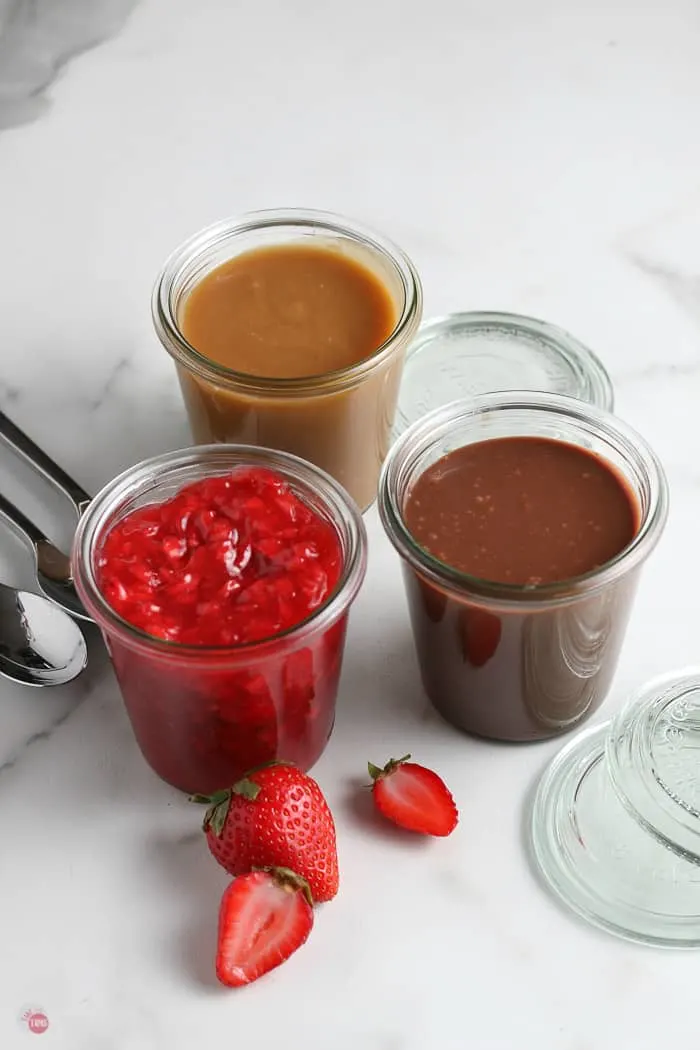 WHAT ARE THE TYPES OF DESSERT SAUCES?
CARAMEL OR BUTTER BASED
Made by heating butter and sugar to make a rich caramel sweet sauce that is perfect for any treat! Think bread puddings!
CHOCOLATE BASED
These are best for ice cream toppings but they will do the trick drizzled on cake or brownies!
COULIS OR FRUIT BASED TOPPINGS
I love these for cheesecakes, pound cake, or any cake slices for that matter. Also perfect for topping your yogurt with a little granola! Make these with frozen or fresh fruit!
For more insider tips & tricks, and a candid behind the scenes look follow me on social media! Check use out on Pinterest, Facebook, Instagram, & Twitter (yes, people still use Twitter, LOL!)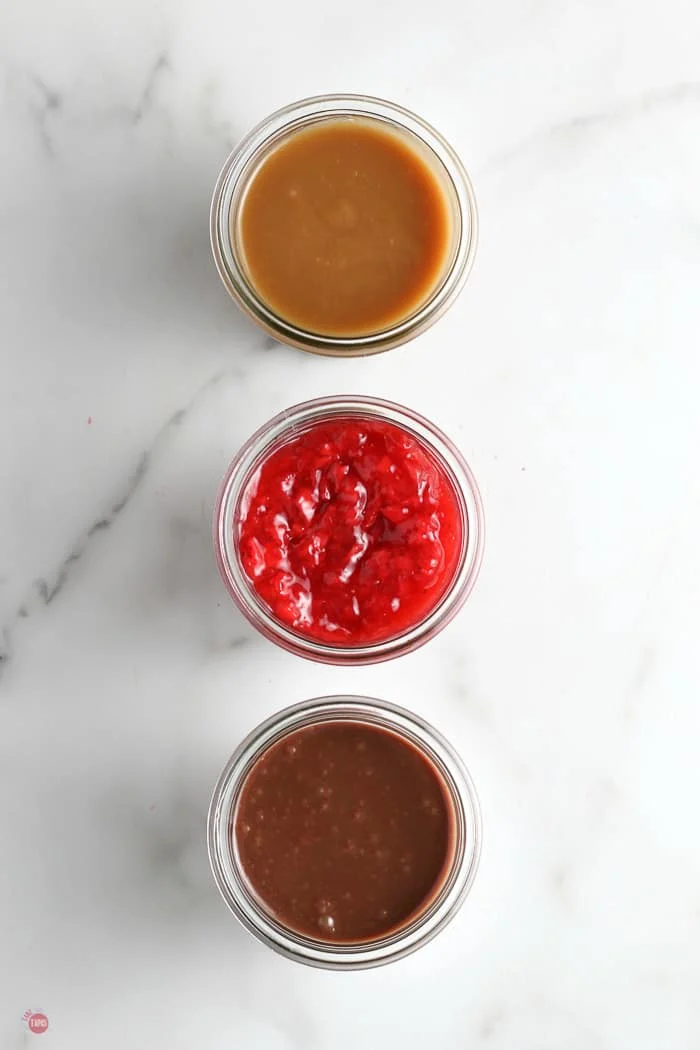 CUSTARD SAUCES
These sauces are perfect for puddings and filling pastries and tarts!
FRESH CREAM SAUCES
Stabilized creams are perfect for making sandwich cookies, topping cupcakes, and jello desserts.
SABAYON SAUCES
Made with heated egg yolks, these are mostly curds or thickened sauces are really easy recipes to make.
WHICH OF THESE DESSERT SAUCES IS BEST FOR A SIMPLE DESSERT?
Something rich and hearty for a simple, one flavor dish. If you have a heavy, rich dessert like cheesecake, I would go with something lighter like a coulis
If the dessert is cold, try a warm hot fudge or sauce that hardens and adds some texture.
WHAT IS THE RECOMMENDED AMOUNT OF DESSERT TOPPINGS TO USE ON A PLATED DESSERT?
One to two ounces per serving is the best amount. You don't want to overpower the treat itself!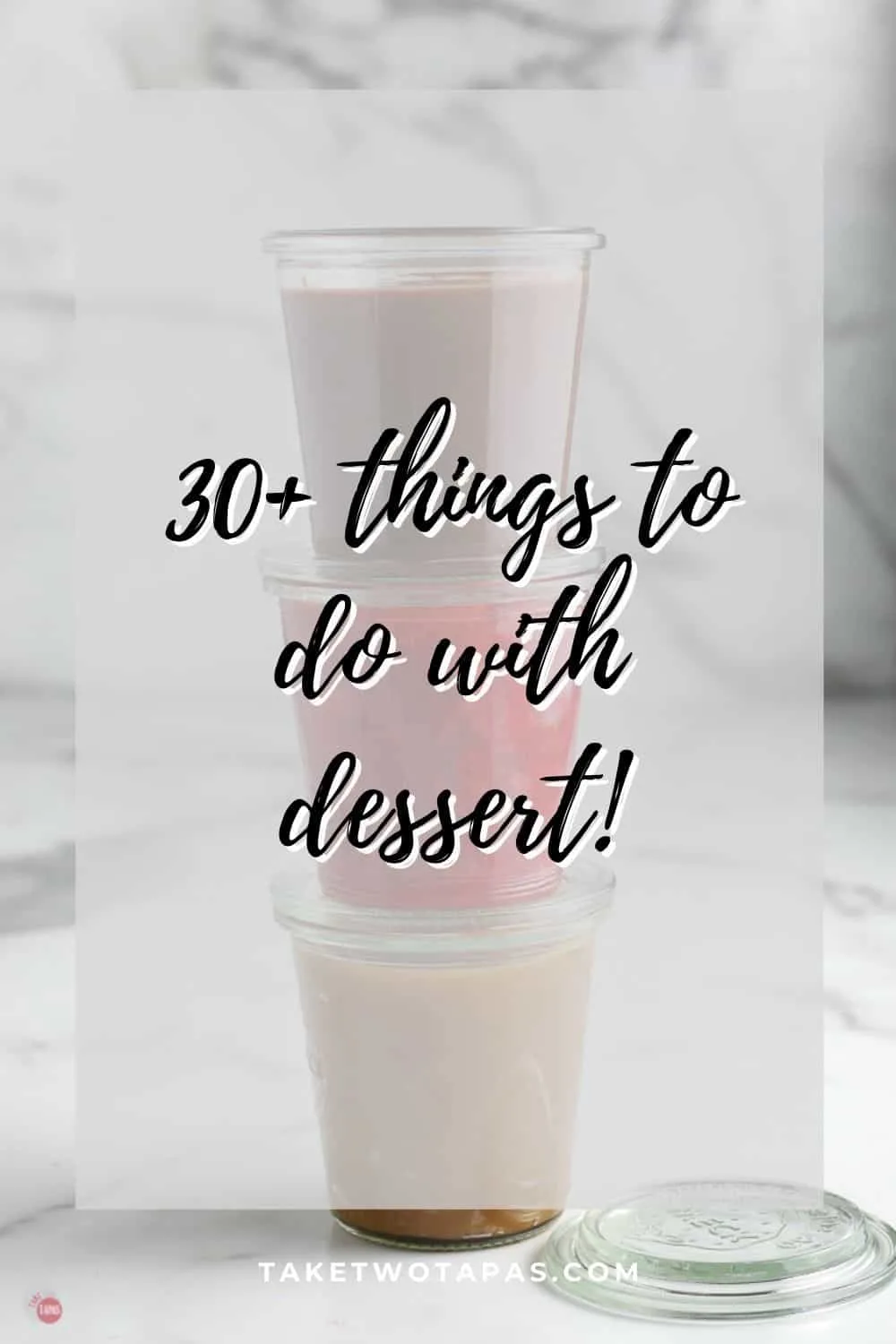 MORE SWEET TREATS
TakeTwoTapas.com. Content and photographs are copyright protected. Sharing of this recipe is both encouraged and appreciated. Copying and/or pasting full recipes to any social media is strictly prohibited.