Creamy caramel meets a salty cracker and fall in love. They drink to their love with Caramel Fireball truffles and swim in some chocolate to complete their date!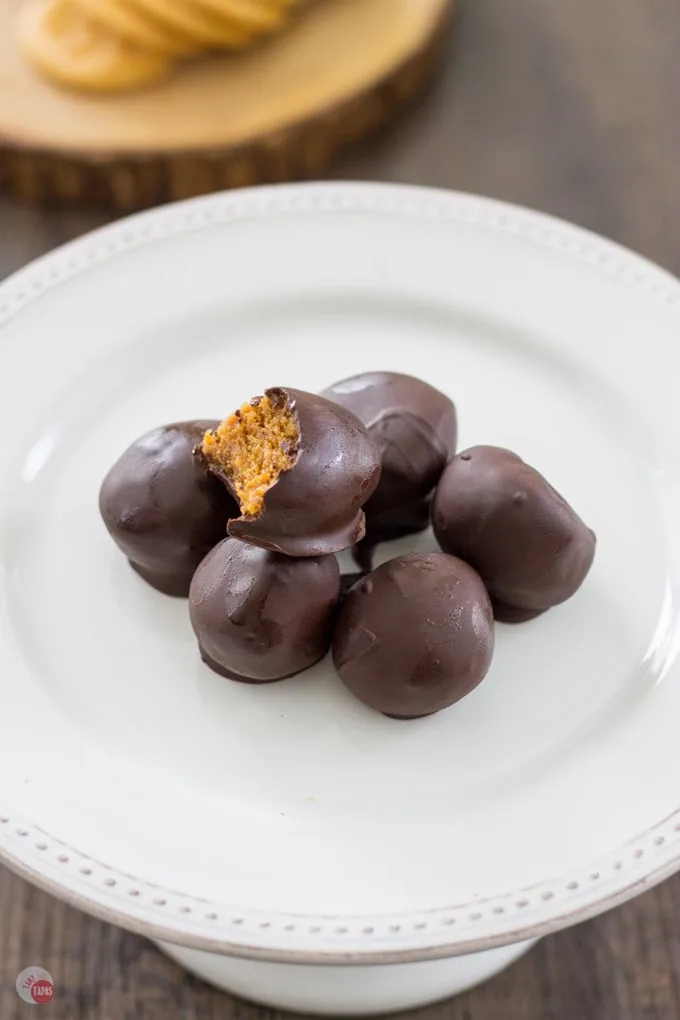 FIREBALL TRUFFLES
Do you have the same problem I do? When I ask my husband this he laughs and says, "You have so many problems, you are a going to have to be more specific."
My problem involves my need to balance out flavors. When you eat something salty, do you have to have a bite of something sweet?
When you eat something sweet, does your mouth crave a bite of something savory?
Right after dinner is over, I reach for a small bite of something sweet. Likewise, when I eat a dessert, I crave a salty bite.
And when I binge and eat a whole pack of fun-size candy bars I need a bowl of green beans afterward. If you are a sufferer like me, I have just the solution.
And it involves Dulce de Leche.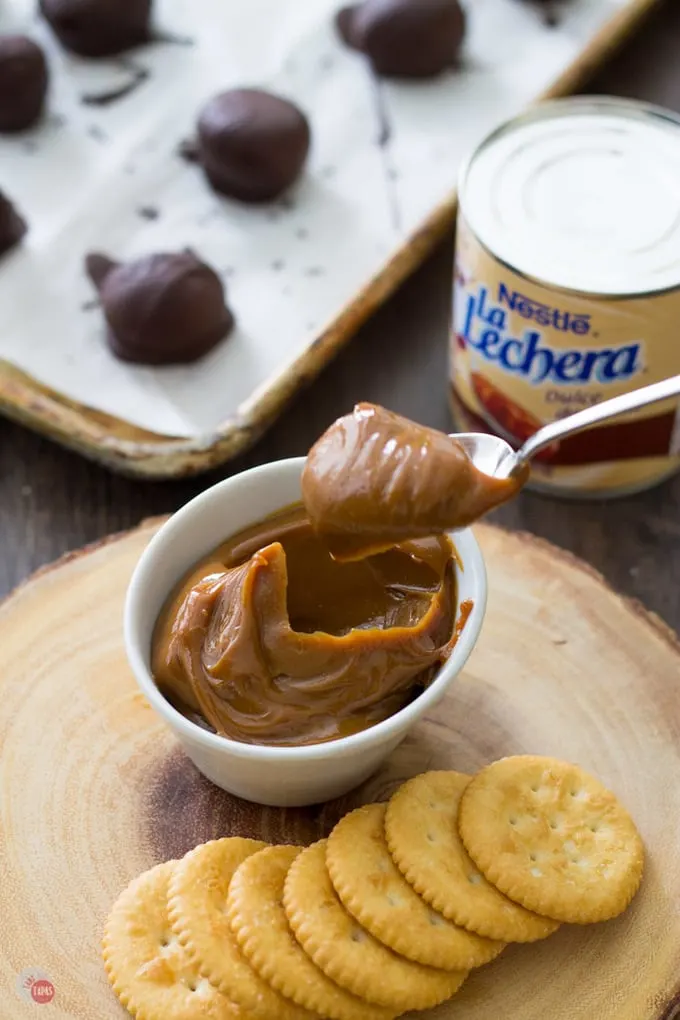 CARAMEL TRUFFLES
Dulce de Leche, or "milk jam," is a caramel-like cream that can be used for many different things. This distinct ingredient may seem a little daunting to you, but let me ease your mind a bit.
Do you remember those delicious caramel creme candies they sell? The tiny discs of buttery caramel surrounding a creme center?
I would ride my bike to the corner store when I was younger, seems I was riding my bike everywhere those days, and buy a few packages with the money I had earned from mowing the grass.
I would savor the candies by eating the cream out of the center and saving the caramel doughnut for last. That sugary, sweet, buttery, caramel was the perfect treat.
Dulce de Leche embodies that same flavor but in a spreadable "jam" that is much more versatile. Who wouldn't want spreadable caramel?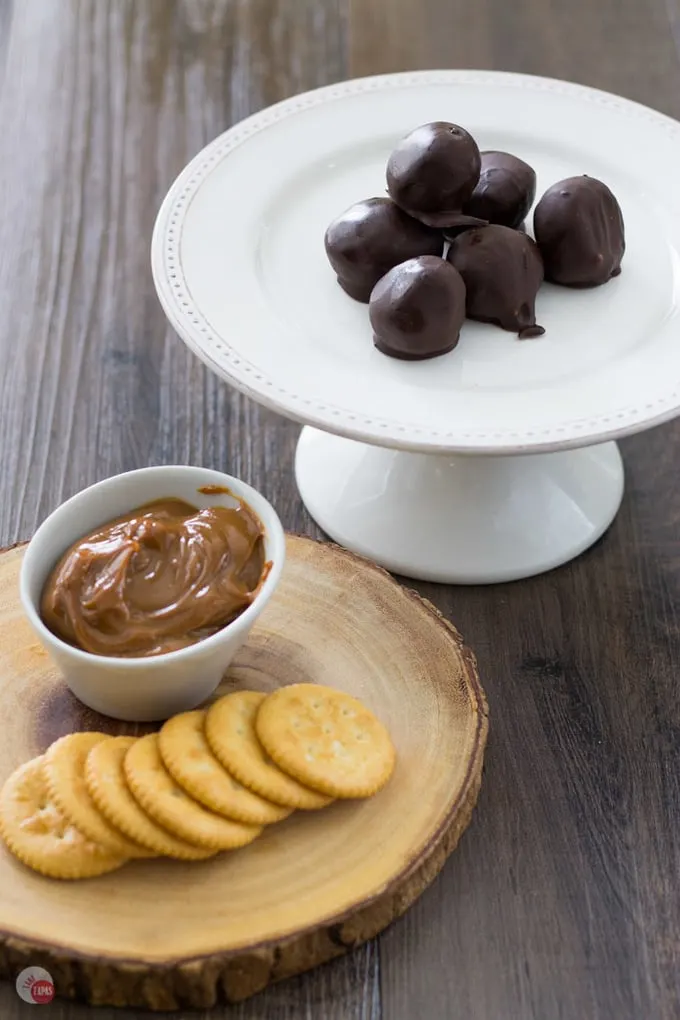 My go-to use for Dulce de Leche is for dessert. Combining it with other flavors, textures, and fruits are the best way to bring out the caramel flavors.
I tend to like some salty flavors in my desserts to balance out the sweet because salt enhances most flavors to make them stronger.
Having a dessert that is both salty and sweet with some texture makes it the perfect dessert! These Dulce de Leche Fireball truffles remind me of my Cracker Truffles with Peanut Butter and Honey.
They are also sweet and salty!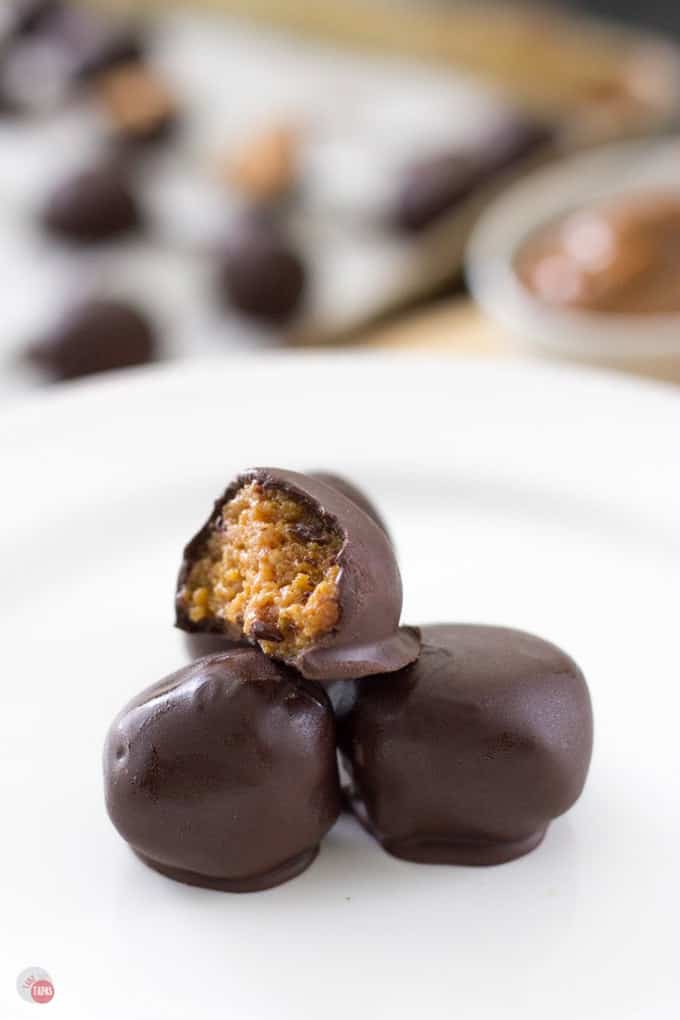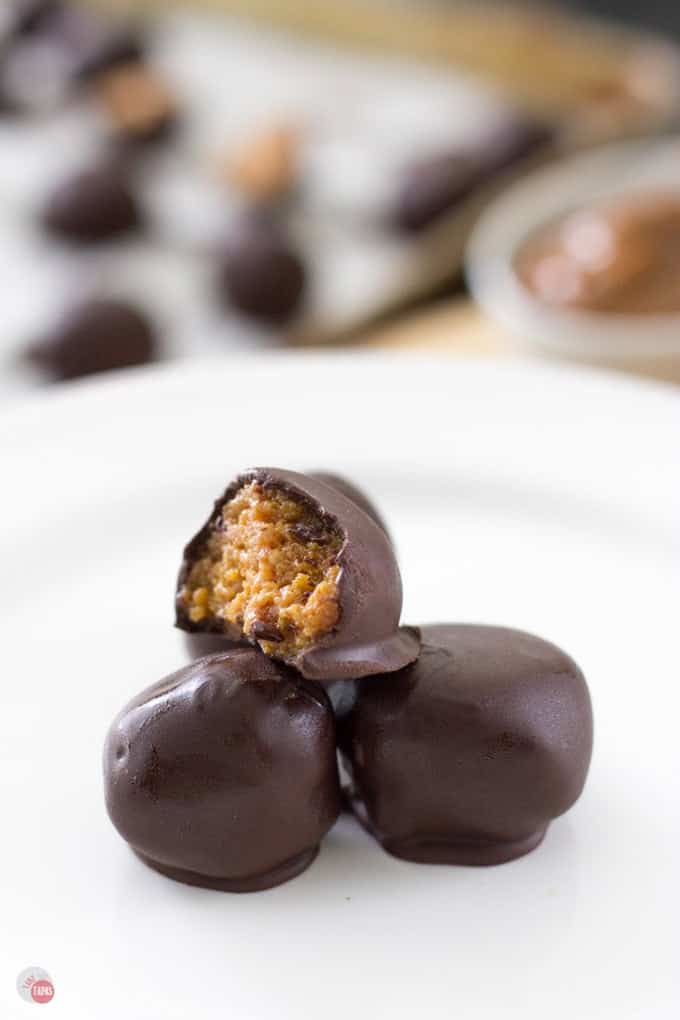 BITE SIZED DESSERTS
In my opinion, which most don't really care about, dessert should be small. It is a way to end the meal with a final bite, or two, and send you on your way.
I was never into desserts that are bigger than your entree, even though I have devoured half a cheesecake but that was my actual dinner and not dessert.
But we are not going to talk about that anymore.
Why do we need pieces of cake that are literally 1/4 of the whole cake? Or an ice cream sundae with 4 scoops of ice cream? We don't!
I just need one bite to balance out my dining experience. My Caramel Fireball Truffles are that one bite!
For more insider tips & tricks, and a candid behind the scenes look follow me on social media! Check use out on Pinterest, Facebook, Instagram, & Twitter (yes, people still use Twitter, LOL!)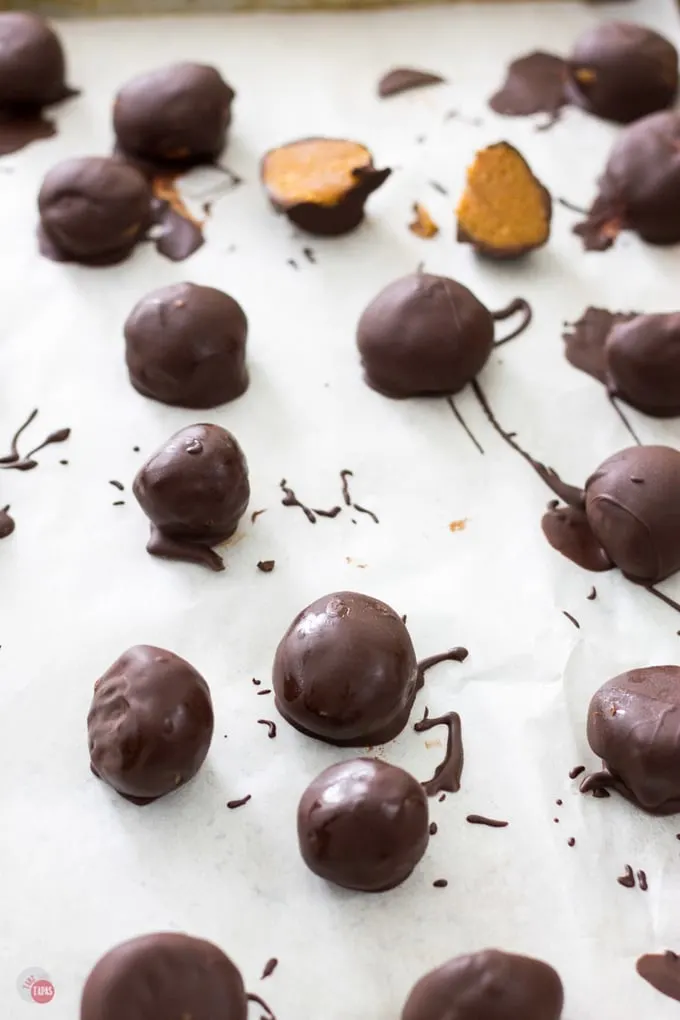 These Dulce de Leche Fireball Truffles were born after taking a spoon, dipping it into the Dulce de Leche, tasting it, and then thinking this would be good spread on a salty cracker.
The flaky, buttery cracker with a hint of salt, balanced with the sweet and creamy dulce de leche sent my head spinning.
A bit messy to eat so I felt the need to repackage it. Packaged in dark chocolate is the best way to eat anything really. Maybe not steak but I won't rule it out, just yet.
Combining cracker crumbs, with the Dulce de Leche, and tossing in a hint of Fireball whiskey to add another layer of flavor, and to thin it out, left me with a thick "batter" of sorts.
I quickly rolled these and dipped them in dark chocolate to keep them from sticking to my fingers. Plus, I just like a little chocolate…
The result of that experiment is these delicious Dulce De Leche Fireball Truffles! Enjoy one after your dinner!
MORE EASY FINGER FOODS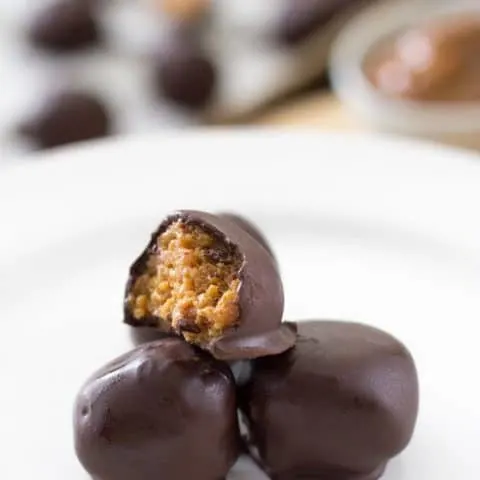 Dulce De Leche Fireball Truffles – Sweet and Salty
Creamy Dulce de Leche meets a salty cracker and fall in love. They drink to their love with Fireball whiskey and take a swim in some chocolate! These Dulce de Leche Fireball Truffles are something that you need to make tonight!
Ingredients
2 cups salty and buttery crackers (~ 60 Ritz crackers)
2/3 cup La Lechera Dulce de Leche
1/4 cup Fireball whiskey
8 ounces dark chocolate
2 teaspoons coconut oil
Instructions
Prepare the truffle center
Crush the crackers and place in a food processor. I crushed ahead of time because the crackers will slide under the blade leaving a few large pieces.
Add the Dulce de Leche.
Pulse to combine.
Add the Fireball whiskey and pulse again until a thick batter is made.
Scoop out into individual truffles onto a parchment-lined baking sheet or platter.
Place in freezer to harden. Approximately 20 minutes.
Prepare chocolate dip
Melt chocolate and coconut oil over a pot of simmering water using the double boiler method.
Remove your truffles from the freezer and dip in the chocolate one at a time to coat.
Place dipped truffle back on the parchment-lined baking sheet and place them in fridge to set the chocolate. Approximately 10 minutes.
Enjoy!
Keep stored in the fridge until ready to eat.
Notes
*If you like this recipe, please leave me a comment and rate it with some stars. Thank you!
Nutrition Information:
Yield:

35
Serving Size:

1
Amount Per Serving:
Calories:

75
Total Fat:

4g
Saturated Fat:

2g
Trans Fat:

0g
Unsaturated Fat:

1g
Cholesterol:

2mg
Sodium:

31mg
Carbohydrates:

9g
Fiber:

1g
Sugar:

7g
Protein:

1g
This nutrition information was generated via a third party, Nutritionix, and can not be held liable for any discrepancies in the information provided.
TakeTwoTapas.com. Content and photographs are copyright protected. Sharing of this recipe is both encouraged and appreciated. Copying and/or pasting full recipes to any social media is strictly prohibited.