Last updated on September 13th, 2019 at 08:04 pm
This warm and spicy Chai Spice Mix is perfect for making your own Chai Lattes and Tea! Skip the store-bought and make your own with spices from your own pantry!

This post may contain affiliate links. I earn a small commission for my endorsement, recommendation, testimonial, and/or link to any products or services from this website. Your purchase helps support this blog at no additional cost to you and allows me to continue bringing you delicious recipes and funny stories. For my entire disclosure policy click here.
Oregano is my favorite herb. I use it in just about everything and I can trace this love back to my roots. When I was younger (a lot younger than I am now *cough*), my parents owned an Italian restaurant. I spent a few of my formative years stuffing my face with pasta and red sauce, or gravy if you want to get the "Italian" lingo correct, and drinking more Coke out of the fountain than I should have.
I would eat my weight, plus the weight of a few of my friends, in pasta every week. Breakfast, lunch, dinner, afternoon snack… I could eat it all the time. And I did up until I started the Paleo challenge. I still love pasta, but my body doesn't love it back. It has moved on to zoodles and the pasta poser, Spaghetti squash. But I have gone off track since this post is about chai spice and I'm talking about hoovering pasta.
Why spices taste different to different people
I don't really have a favorite spice. Some might be wondering what the difference between and spice and a herb. You probably already know but in case you don't, a herb is the leafy part of the plant and a spice comes from the root, bark, or the seeds. Some plants can contribute both, like cilantro. Cilantro is essentially the leaves of the plant, but coriander is the seed. I never really explored that many spices, because I was inundated with oregano and basil most of the time and we just didn't explore many other cuisines. The only spices that my family used on a regular basis were salt and pepper and maybe some garlic powder every now and then, but the fresh garlic was always preferred.
My palate was and still is, unrefined when it comes to spices. Cinnamon burns my nose in large quantities and all the others like coriander, cloves, ginger and the like always seemed too strong for me. Once I would eat them, they overwhelmed my mouth and that was all I could taste. Since Paleo, I have started liking different spices. Cinnamon is not as irritating to my nose and I found I really like ginger. I think that has to do with not eating all the sugar which dulls the taste buds. This new world is opening up to me a little at a time.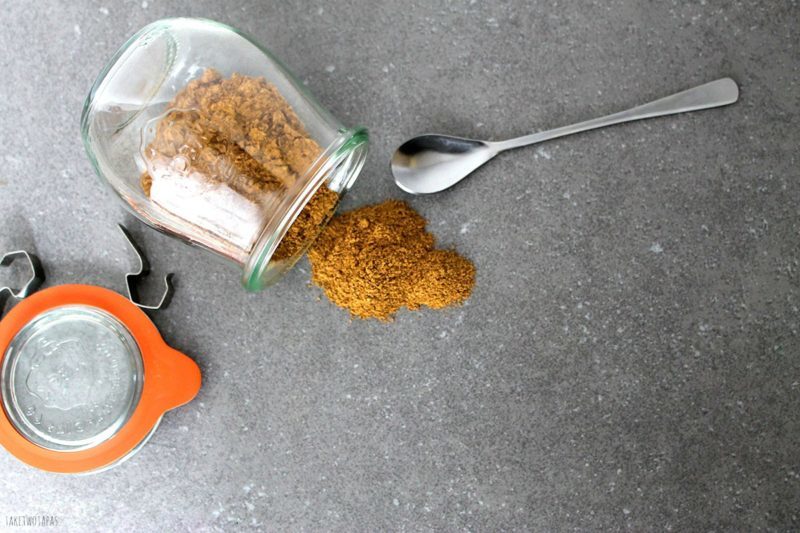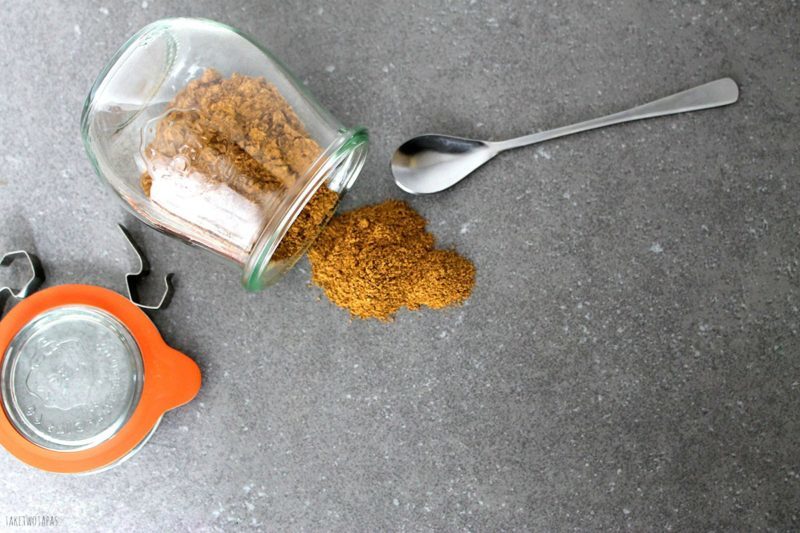 What is in Chai Spice?
Chai was also a spice blend that I could not get my lips around. It always seemed so pungent to me with the cinnamon and allspice and negated everything it was paired with. Especially tea. I am not a coffee drinker so don't you dare mess with my tea! I drink tea like water (I know it's basically water so don't laugh at my statement) and should probably cut back on my tea intake and drink straight water but since it is my only source of caffeine, no way Jose.
I have given up dark chocolate for Lent so it's just not happening! Over this Winter, I have started to add a little cinnamon and such to my hot tea. Slowly adding more and more to see how I like it and I can honestly say that it's growing on me.
Chai spice is everywhere and everyone seems to put it in just about anything they can find. Almost as annoying as all the Pumpkin Pie Spice floating around in the Fall. Not to fall into that annoying category, I thought I would give you my Chai Spice Mix because I am going to be using it in an upcoming recipe and you can already have it on hand. Plus you can use it in your tea, coffee, cocktail, desserts and whatever else you have on hand. This Chai Spice is the secret ingredient in my Dark Chocolate Chai Bites.
Leave a comment and tell me what you use your Chai Spice in so I can try it too!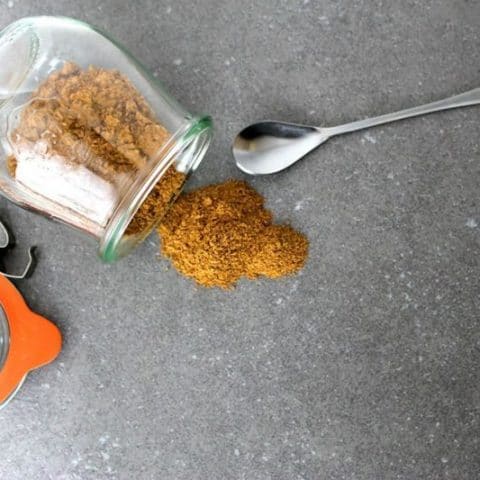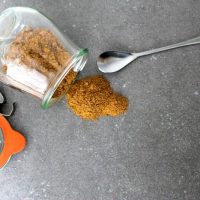 Chai Spice Mix
Keep this chai spice mix in your spice cabinet or next to your coffee maker for a quick spice to your morning brew!
Ingredients
2 teaspoons ground cinnamon
2 teaspoons ground ginger
1 1/2 teaspoons ground cardamom
1 teaspoon ground cloves
3/4 teaspoon ground nutmeg
1/2 teaspoon ground allspice
1/4 teaspoon white pepper
Instructions
Add all your spices together and store in an airtight container until ready to use in your favorite drink!
Notes
*If you like this recipe, leave me a comment and rate it with some stars.  Thank you!
Nutrition Information:
Amount Per Serving:
Calories:

0
Total Fat:

0g
Saturated Fat:

0g
Trans Fat:

0g
Cholesterol:

0mg
Sodium:

0mg
Carbohydrates:

0g
Fiber:

0g
Sugar:

0g
Protein:

0g
This nutrition information was generated via a third party, Nutritionix, and can not be held liable for any discrepancies in the information provided.
If you like reading my posts and seeing my recipes, follow me on your favorite social media channel for behind the scenes photos and much, much more: Pinterest, Facebook, Instagram, and Twitter!
©TakeTwoTapas.com. Content and photographs are copyright protected. Sharing of this recipe is both encouraged and appreciated. Copying and/or pasting full recipes to any social media is strictly prohibited.