Cozy up with a COMFORTING CUP of warm chai tea or chai latte by making your own Chai Spice Mix at home with spices from your own pantry. Easy to make and will have your hands around a SPICY MUG in no time!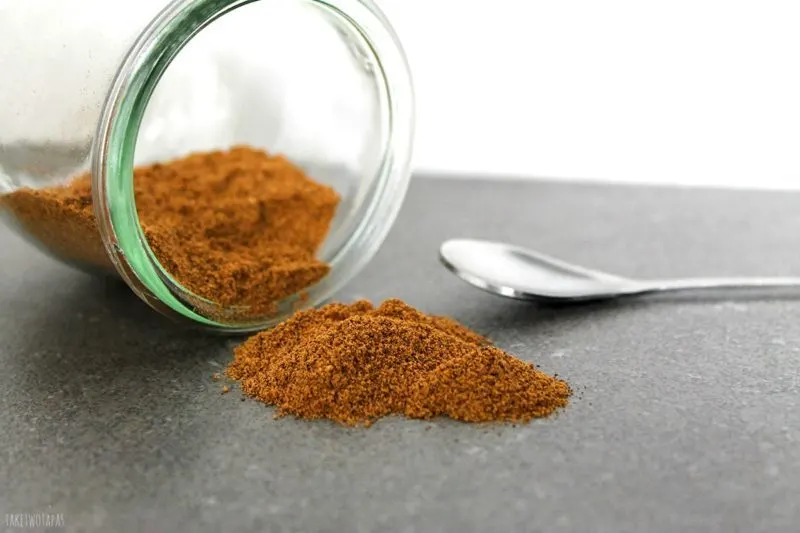 WHAT IS CHAI?
Chai is technically the word for tea. That's it!
When I found this out I was totally surprised. Every time I have been order a chai tea I was actually ordering a tea tea!
The word chai, comes from the Chinese word for tea which is "cha," and has is now used as a general word for Masala Chai, or "spiced" tea.
WHAT IS MASALA CHAI?
Masala chai is what we think of as chai tea. It means "mixed spice" tea which is made by brewing black tea with various spices and herbs.
There are many different combinations of the spices and amounts included in the masala mixture depending on the region where it is being made or used.
Many families have their own "recipe" that they like to serve.
Let's start with the basic ingredients.
WHAT IS CHAI SPICE MADE OF?
cardamom
ginger
nutmeg
allspice
cinnamon
cloves
white pepper, optional
The basic masala recipe has uses tea, water, milk, sugar, cardamom, and ginger. Based on the country and region, other spices can be added or omitted.
In some cases, black pepper is used instead of white pepper which adds a spicy kick to the mix.
This post may contain affiliate links. As an Amazon Associate, I earn from qualifying purchases. Read my disclosure policy here.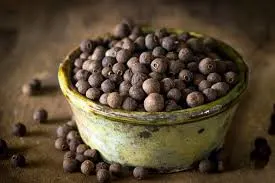 CHAI SPICE RECIPE
The Americanized version is quite different than the Indian version. The Indian version is mostly cardamom with ginger being the secondary spice.
In America we like to add a few other spices to make it feel like other warming spice mixes like apple pie, pumpkin pie, and mulling spice mixes. So our version usually contains cinnamon, allspice, nutmeg, and cloves.
HOW TO MAKE A CHAI TEA LATTE
To make a traditional masala chai, start by combining the water, cardamom, ginger, and other spices if being used. Bring to a simmer and let it become fragrant.
Next, add the milk and tea leaves. Let it simmer for a minute or two. Strain this mixture into a cup, filtering out the spices and leaves.
Sweeten with sugar if desired. Some other options include coconut milk, almond milk, frothed milk, and vanilla extract.
You can also make a tea latte by making a spiced tea concentrate and adding that to a cup of steamed milk. This is what you usually get at the big name coffee houses because it's quick and easy instead of brewing all the spices and leaves from scratch.
Tea bags are also used. You can find tea bags with the spices included in the market to make it even easier.
A Chai latte is a tea version of a regular latte. A regular latte is a shot of espresso in steamed milk whereas the chai latte is just spiced tea concentrate in steamed milk.
You can also get a "dirty chai" which is a tea latte with a shot of espresso added to it. Talk about an energy boost in the morning!!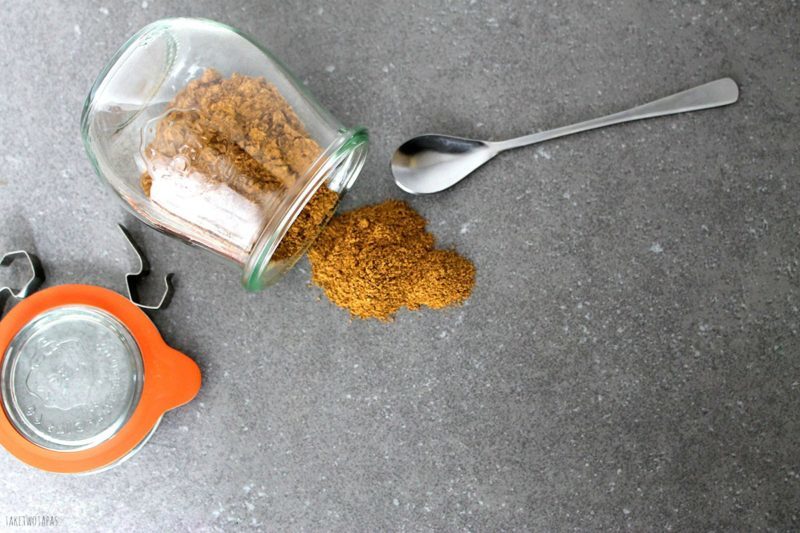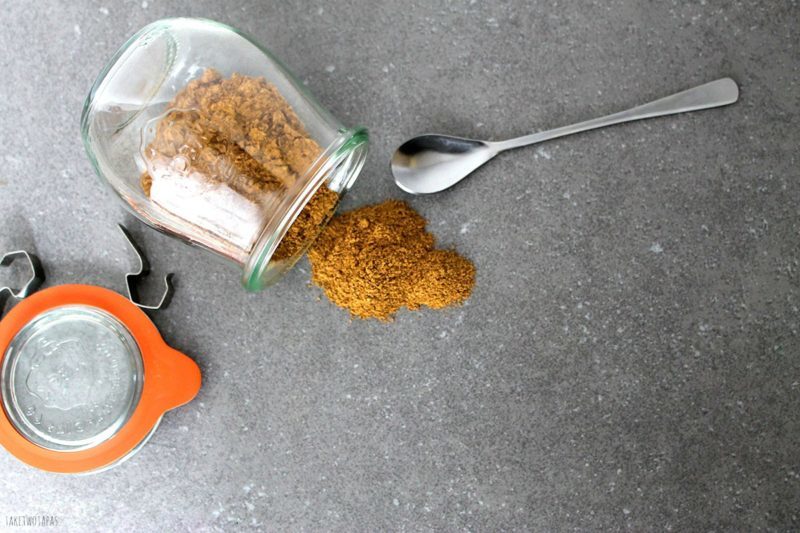 For more insider tips & tricks, and a candid behind the scenes look follow me on social media! Check use out on Pinterest, Facebook, Instagram, & Twitter (yes, people still use Twitter, LOL!)
DOES CHAI LATTE HAVE CAFFEINE?
Depending on the tea that is used, the caffeine levels can vary. On average the black tea used contains about 1/3 the amount as coffee.
I love that you can have multiple cups and get a little caffeine kick without feeling jittery. I am not a coffee drinker so I have to get my caffeine kick any way I can get it.
I will say that some coffee shops will brew their iced tea through the same machines that they use to brew their coffee.
This results in a little residual coffee getting mixed with the tea which is a nice surprise in the morning when I need an "extra" boost.
IS CHAI SPICE GOOD FOR YOU?
The typical spices included in a masala mix may have many benefits! Eastern medicine uses various spices and herbs to treat ailments and claim that they have special properties.
The natural spices, herbs, and tea leaves contain many antioxidants, anti-inflammatory properties, and anti-microbial agents.
The ginger can help with digestion and nausea. Cloves can help with minor aches and pains, and cardamom has high levels of Vitamin C and many immune boosting properties too.
The tea and cinnamon can help with blood pressure and lower bad cholesterol.
I am not a doctor so please consult a physician for actual health benefits and uses in treatments.
If you love this recipe as much as I do, please write a five-star review in the comment section below (or on Pinterest with the "tried it" button – you can now add pictures into reviews, too!) and be sure to help me share on facebook!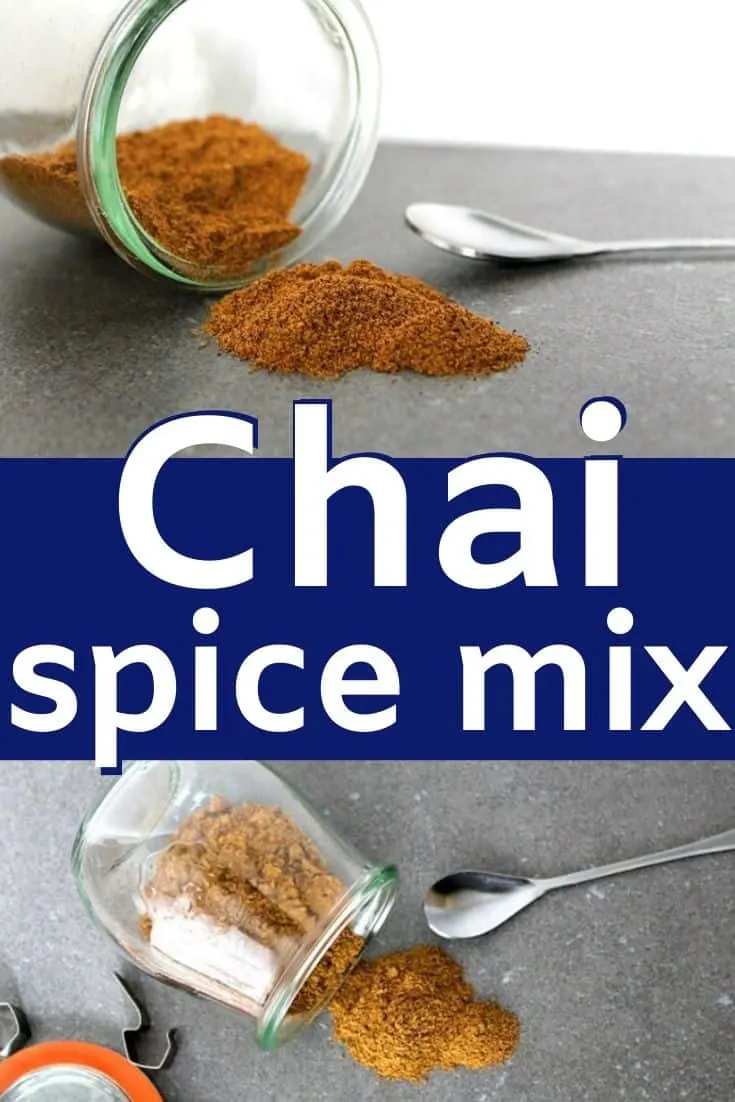 OTHER RECIPES TO ENJOY!
EASY MASALA SPICE RECIPE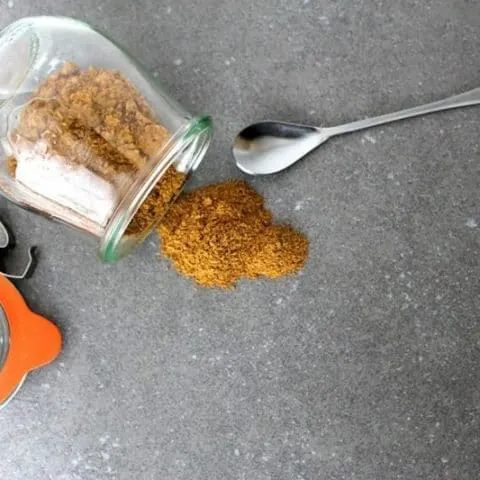 Chai Spice
Keep this chai spice mix in your spice cabinet or next to your coffee maker for a quick spice to your morning brew!
Ingredients
2 teaspoons ground cinnamon
2 teaspoons ground ginger
1 1/2 teaspoons ground cardamom
1 teaspoon ground cloves
3/4 teaspoon ground nutmeg
1/2 teaspoon ground allspice
1/4 teaspoon white pepper
Instructions
Add all your spices together and store in an airtight container until ready to use in your favorite drink!
Use as needed.
Notes
*If you like this recipe, leave me a comment and rate it with some stars. Thank you!
Nutrition Information:
Yield:

2
Serving Size:

1
Amount Per Serving:
Calories:

26
Total Fat:

1g
Saturated Fat:

0g
Trans Fat:

0g
Unsaturated Fat:

0g
Cholesterol:

0mg
Sodium:

4mg
Carbohydrates:

6g
Fiber:

3g
Sugar:

0g
Protein:

1g
This nutrition information was generated via a third party, Nutritionix, and can not be held liable for any discrepancies in the information provided.
TakeTwoTapas.com. Content and photographs are copyright protected. Sharing of this recipe is both encouraged and appreciated. Copying and/or pasting full recipes to any social media is strictly prohibited.