The simple and delicious flavors of a Margherita Pizza in a finger-licking version that everyone can grab a hold of. Tangy tomatoes, herbal basil, and rich cheese all tucked into crusty bread to make a pizza that you can really wrap your hands around!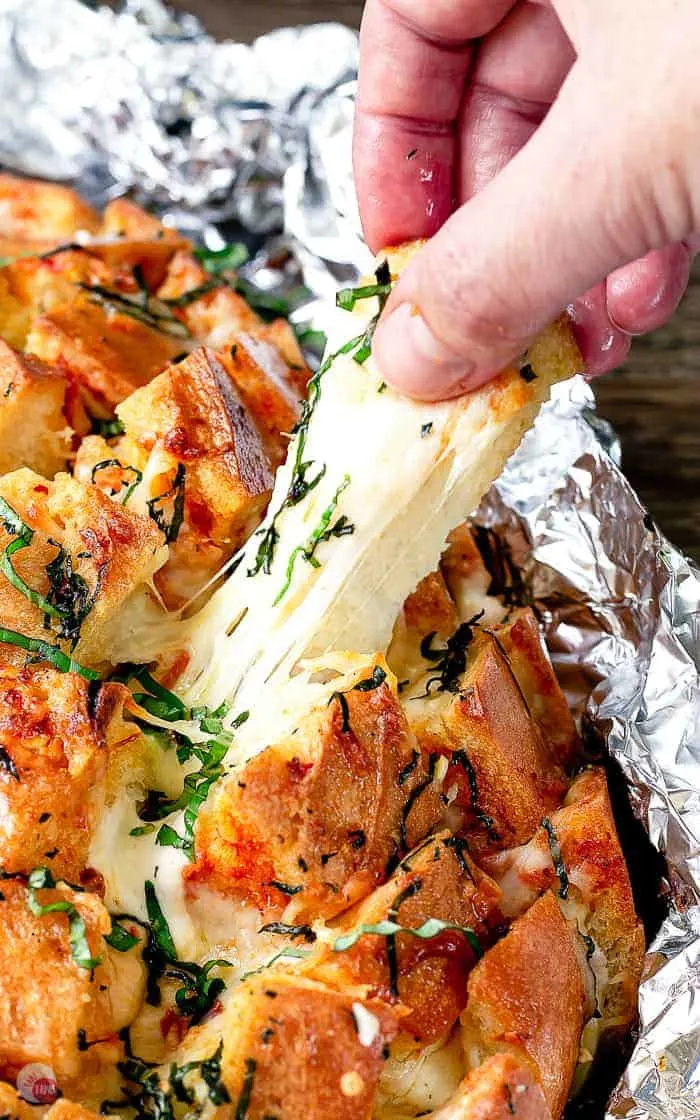 Pull Apart Bread
What is pull apart bread? You can say that it is any bread product that you pull off a piece of, which technically be correct.
But really it is an incredibly delicious and addicting appetizer that really gets your hands dirty.
Dirty may not be the right word. Hands, mostly fingers, coated in garlic infused olive oil, sauce, and gooey cheese!
Most versions of pull apart bread are like monkey bread or individual bread dough balls that are seasoned and baked in a bundt pan and then easily picked and eaten.
My version of pull apart bread is a little more involved. Involved like a love affair with crusty bread and a large quantity of cheese.
This post may contain affiliate links. As an Amazon Associate, I earn from qualifying purchases. Read my disclosure policy here.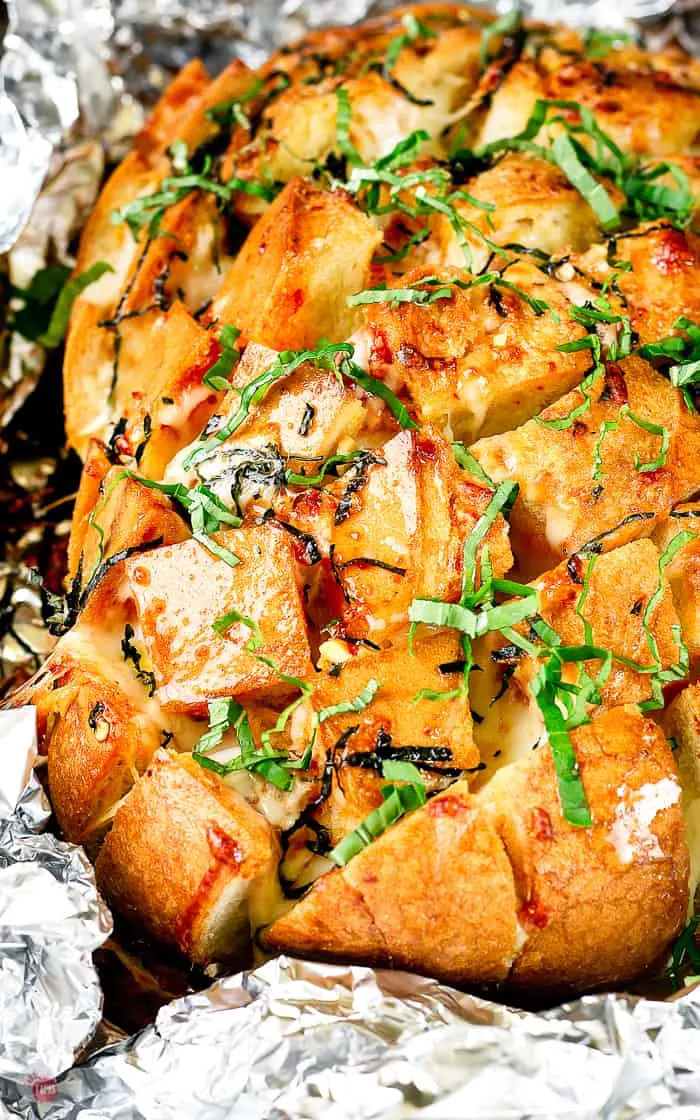 Margherita Pizza Recipe
So how does Margherita Pizza figure into this whole pull apart bread plan? Well, most of the recipes are cheesy garlic bread versions or include ranch and bacon.
I love all of those versions and eat them on a regular basis.
Maybe that's why my yoga pants are feeling tight these days…
But I do love me some Margherita pizza so I wanted to merge the two. What's so great about Margherita Pizza? The simplicity of it.
4 ingredients!
Not just any 4 ingredients, but fresh tomatoes, fresh basil, fresh mozzarella, and dough!
The fresh ingredients are the best part of a Margherita pizza, mostly because they are the whole part of the pizza LOL.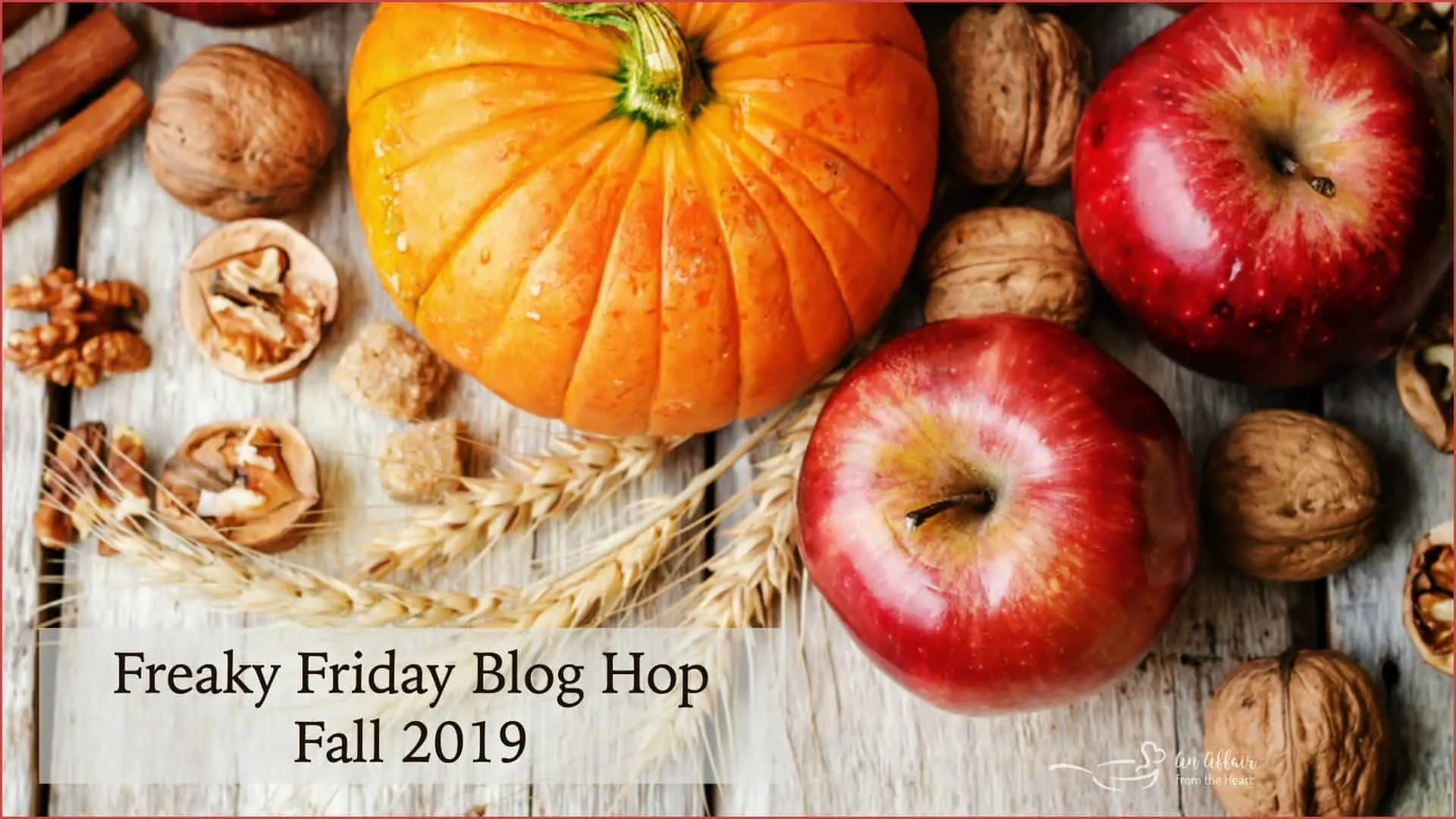 Freaky Friday
I have been wanting to make a few "bread recipes" like breads stuffed with buffalo chicken dip, or cheesy dips in bread bowls, because it's BREAD and CHEESE, and this seemed like the best way to start.
Where do I start? Go with what you know and love and and this round of Freaky Friday gave me the perfect opportunity.
Freaky Friday is a quarterly blog hop where a group of bloggers are randomly assigned another blog, you make one of their recipes (with a twist if you want), and share it with your readers.
Some of my past Freaky Friday recipes include this Creamy Corn Dip, these Roasted Chickpeas, and these BLT Bacon Cups.
I love looking at all the other participant's blogs and trying to figure out who got me, what they made, and how they added their own spin on it!
This round I got my friend Michaela's Blog, An Affair from the Heart. I was so excited!
I haven't had her for a while and was looking forward to getting her again. Last time I got Michaela's blog I recreated her Pie Crust Cookies.
I've known Michaela for a while now and happy to say that we have become close friends in the last couple of years. Mostly because of her super awesome pups, Theo and Libby, but also because she has a heart of gold and her food is top notch!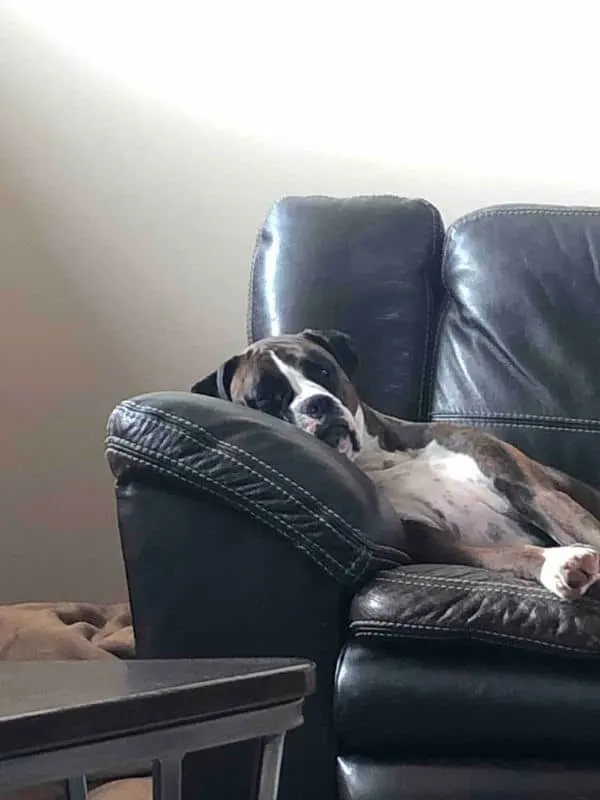 Also we are Jeep Buddies too! (Insert Jeep Wave here)
Not only is she an awesome friend, but she is an awesome blogger too! Check out her blog, An Affair From The Heart and see for yourself.
What better way to start my journey into stuffed breads than with someone who has some great bread recipes?
She is also the queen of sauerkraut, informal title as of right now, but I am starting a petition. Check out all her sauerkraut recipes and sign the petition while you are there. 🙂
While looking at all her recipes, her Crack Bread stood out to me and inspired me to combine it with my Margherita Pizza obsession.
For more insider tips & tricks, and a candid behind the scenes look follow me on social media! Check use out on Pinterest, Facebook, Instagram, & Twitter (yes, people still use Twitter, LOL!)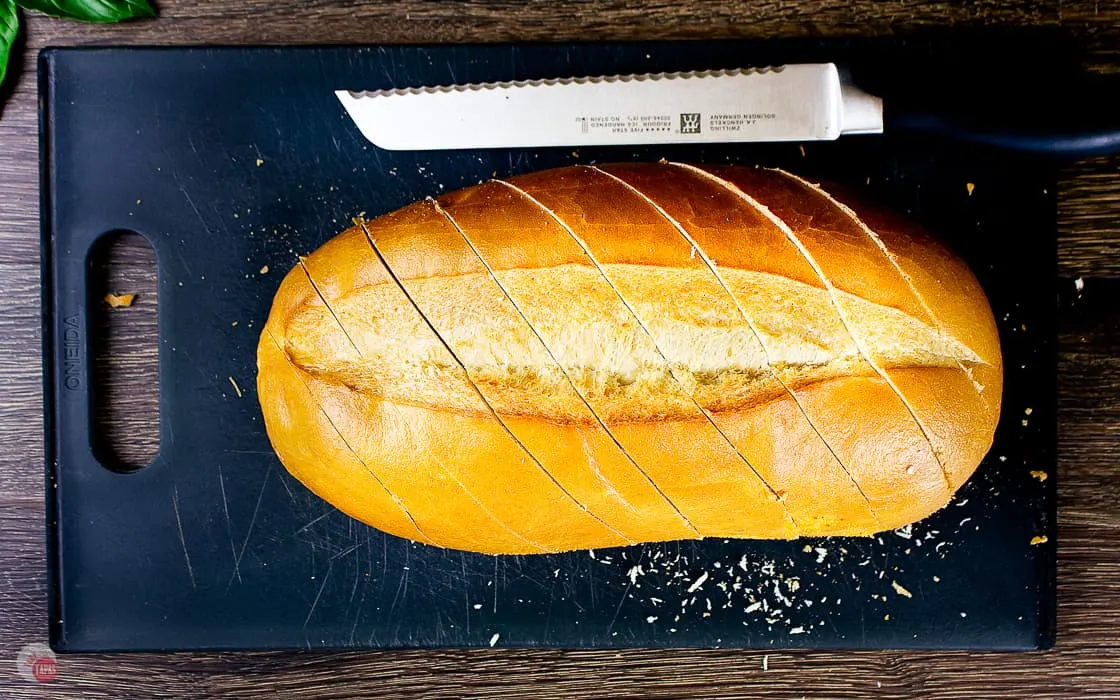 How to Make Pizza Pull Apart Bread
So the basics of this Margherita Pizza Pull Apart Bread include butter, garlic, and bread. It's like the start of all of my dreams or the smell of my new perfume.
Grab a loaf of crusty bread and start drooling! Just kidding, you have to stuff it first.
The pull apart part comes from the way you cut the bread. Slice it 90% of the way through in diagonal cuts, both ways, to creating a diamond or cross hatch pattern.
Drizzle and brush the top and insides of the slices with garlic and melted butter for the first layer of flavor.
Stuff the individual mozzarella pearls into the cracks. This will help hold the cracks open while you add the sauce, the rest of the cheese, and sliced basil.
Wrap the stuffed crack bread in foil, bake it for 10 minutes in the foil and another 10 minutes out to brown the cheese.
After you pull it out of the oven, start pulling the Margherita Pizza Bread apart! Be careful because it is extremely hot and the melted cheese can be very tempting.
Michaela has a bacon version made with Dorothy's Dressing that is amazing and is such a great short cut!
For the full recipe and detailed instructions, please refer to the recipe card at the bottom of the post.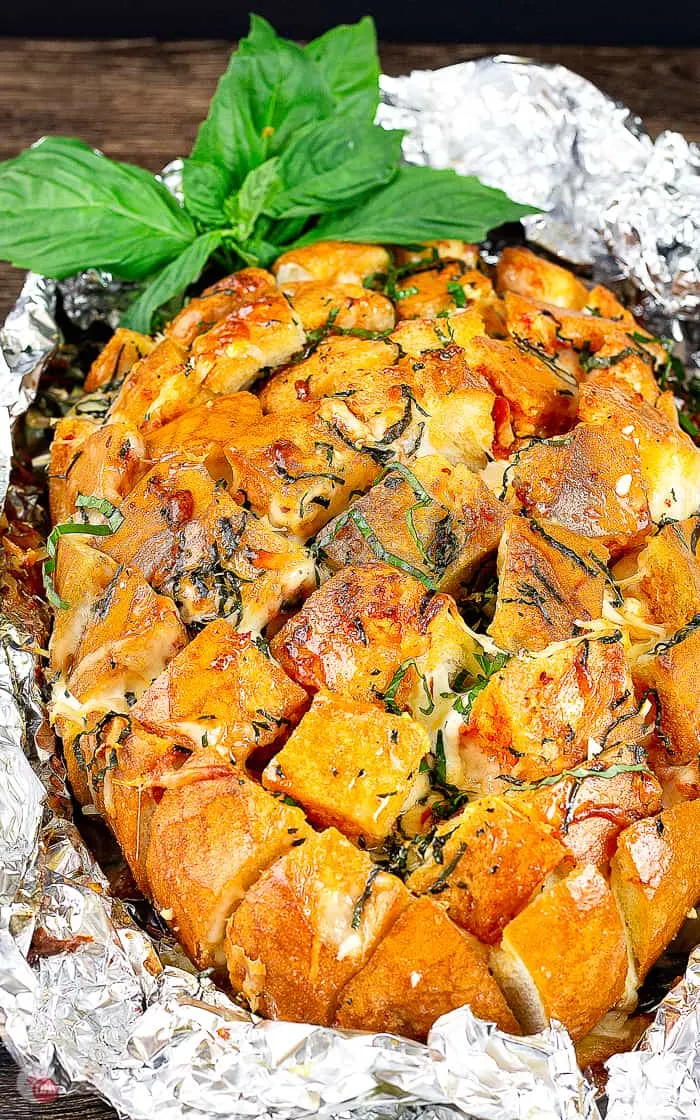 Tapas Tips & Tricks
You can use regular mozzarella cheese and cut it into small pieces or slices. I like the pearls because they hold the bread cracks open making it easier to add other ingredients.
Start with a lighter type of bread like Italian or French as a dense bread tends to be a little more intense and filling.
Save some of the garlic butter and brush it over the bread right when it comes out of oven to even more goodness.
Use tomato sauce instead of fresh tomatoes to keep the bread from getting too soggy.
If you love this recipe as much as I do, please write a five-star review in the comment section below (or on Pinterest with the "tried it" button – you can now add pictures into reviews, too!), and be sure to help me share on facebook!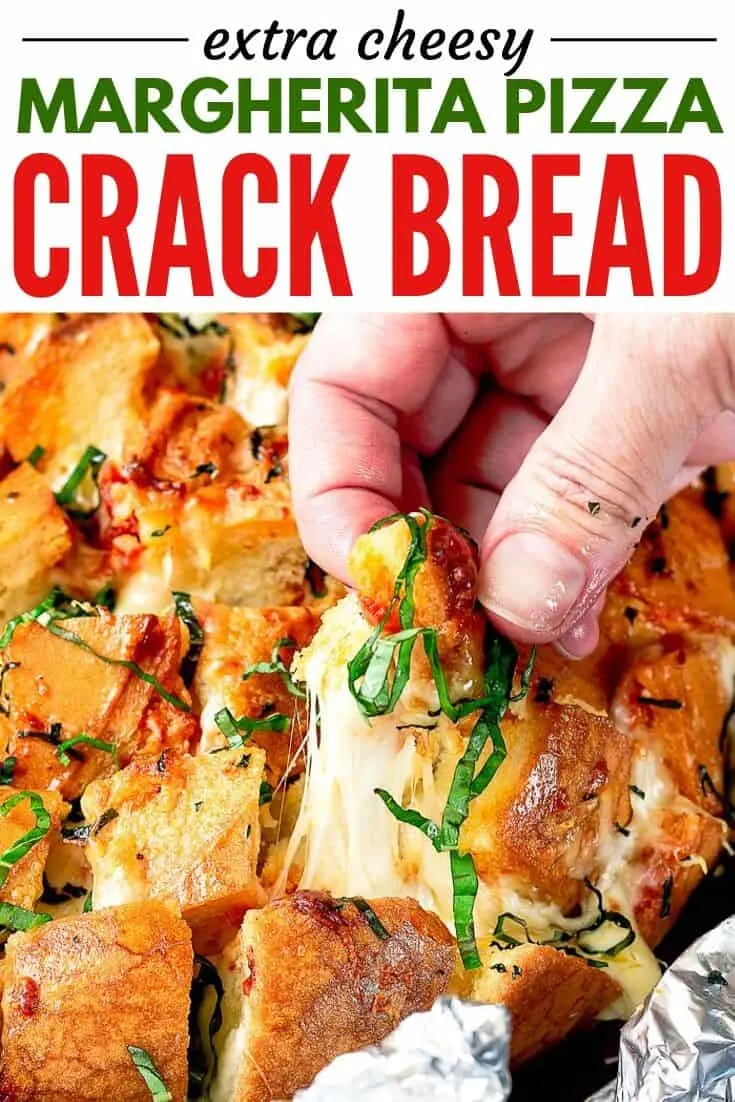 This Margherita Pizza Pull Apart Bread is warm, tasty, delicious, filled with yummy ingredients, and will not last long once it comes out of the oven. Grab a few pieces or you will be out of luck!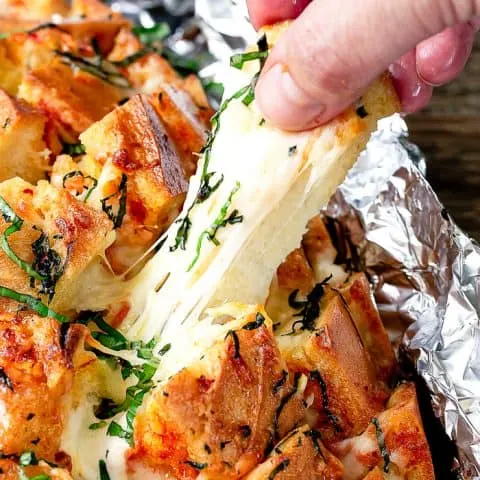 Margherita Pizza Pull Apart Bread
The simple and delicious flavors of Margherita Pizza in a finger-licking version that everyone can grab a hold of. Tangy tomatoes, herbal basil, and rich cheese all tucked into crusty bread to make a pizza that you can really wrap your hands around.
Ingredients
1 loaf of crusty Italian bread (16oz)
1 stick of salted butter, melted
2 Tablespoons of Olive Oil
2 large garlic cloves, minced fine
1/2 teaspoon crushed red pepper flakes
6 large fresh basil leaves, sliced thin
2/3 cup of tomato sauce
8 ounces mozzarella, shredded
8 ounces fresh mozzarella pearls
salt and pepper to taste
Instructions
Prepare the Bread Loaf
Place loaf on a butting board.
Slice the bread on the diagonal, making 1 inch sections and without cutting all the way through. Leave about 1/4 inch from the bottom uncut.
Slice the bread in the opposite direction in the same fashion, creating a diamond cut pattern across the loaf.
Place loaf on a large piece of foil.
Preheat oven to 350F
Make the Butter Mixture
Combine minced garlic, melted butter, red peper flakes, and salt.
Brush the butter mixture in the cuts of the bread loaf.
Stuff the Margherita Pull Apart Bread
Add the mozzarella pearls to the cracks of bread.
Spoon the tomato sauce in the cracks as evenly as possible.
Sprinkle the shredded mozzarella cheese over the bread loaf and using your fingers, stuff it into the cracks.
Sprinkle the sliced fresh basil over the top of the bread.
Seal the Margherita Pizza Pull Apart Bread Loaf in the foil.
Cook the Margherita Pull Apart Bread
Bake for 10 minutes.
Uncover and bake another 10 minutes of until the cheese is melted and bubbly and the bread is a golden brown.
Remove the bread from the oven and brush the top with remaining garlic/butter mixture.
Enjoy!
Notes
*If you like this recipe, please leave me a comment and rate it with some stars. Thank you!
Nutrition Information:
Yield:

10
Serving Size:

1
Amount Per Serving:
Calories:

327
Total Fat:

20g
Saturated Fat:

11g
Trans Fat:

0g
Unsaturated Fat:

8g
Cholesterol:

43mg
Sodium:

576mg
Carbohydrates:

26g
Fiber:

1g
Sugar:

2g
Protein:

12g
This nutrition information was generated via a third party, Nutritionix, and can not be held liable for any discrepancies in the information provided.
Easy Finger Foods
Take a look at all of our Fall 2019 Freaky Friday Recipes:
TakeTwoTapas.com. Content and photographs are copyright protected. Sharing of this recipe is both encouraged and appreciated. Copying and/or pasting full recipes to any social media is strictly prohibited.