This cilantro ginger avocado dressing made from coconut milk, fresh cilantro, ginger root, and a ripe avocado is perfect!  You can use it as a salad dressing or a condiment to your favorite sandwich or taco.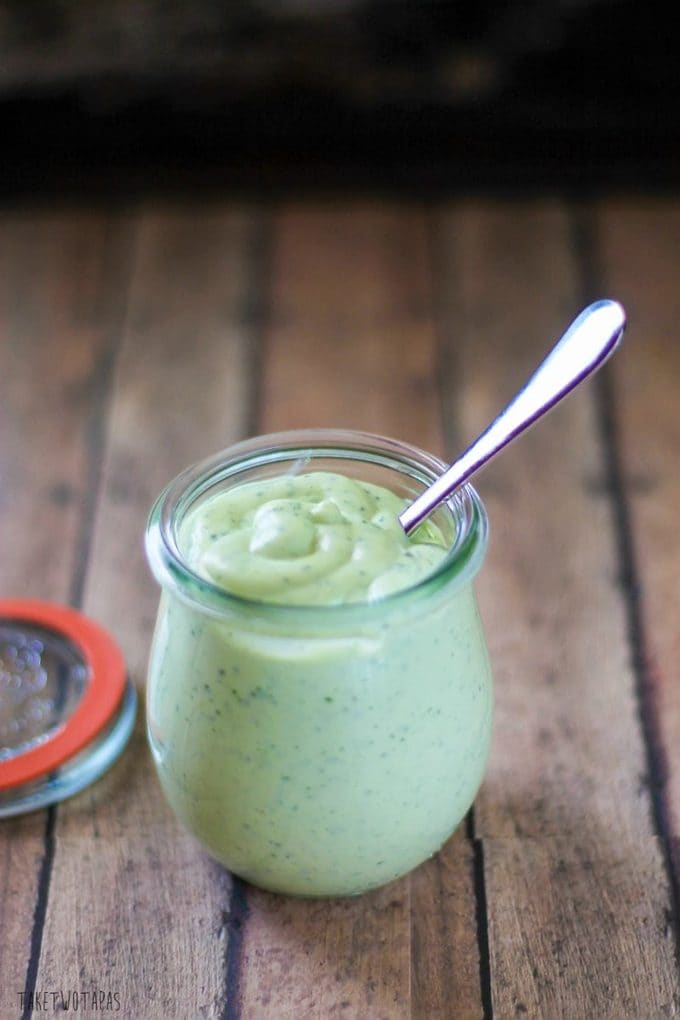 I know that I keep giving you snippets of a recipe that I am revealing Friday, just in time for your upcoming tailgate party!  I have been hinting at something phenomenal and I promise that it will be.  This recipe, having several components that stand on their own, is simple to put together.  Each of the individual parts that make up the whole, are recipes that you can use by themselves, or in conjunction with, another recipe.  Each part, I believe, deserved a stand alone post.  This cilantro ginger avocado dressing/condiment is no exception!
 I am always looking for salad dressing variations as I try to eat as many salads as I can.  Most of the times I fall short, not for lack of trying.  I tend to buy salad ingredients, then life happens, and when I get around to assembling them, they are spoiled.  The lettuce is long past due and my tomatoes have weird spots on them.  One thing that always stops me, besides the draw of late night tacos, is that I don't have any dressing made.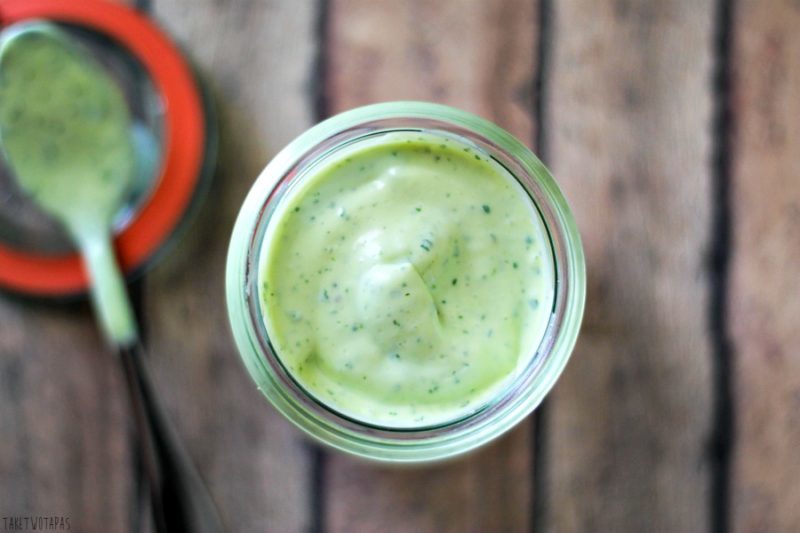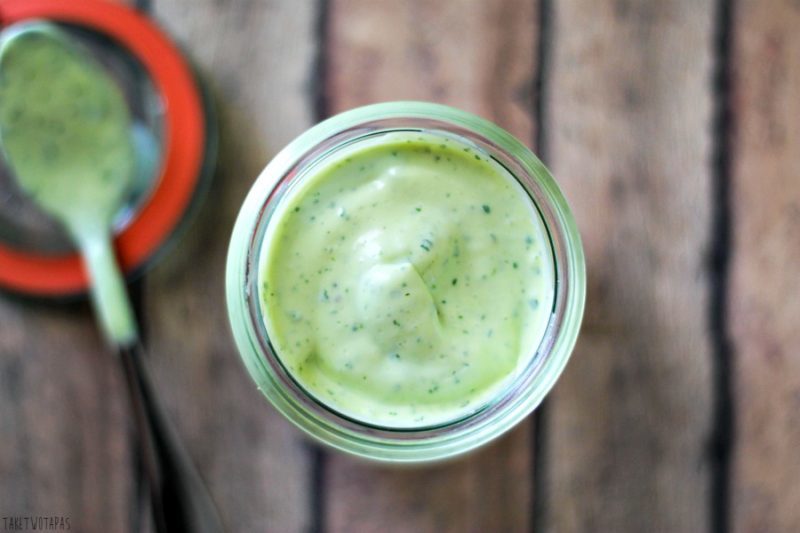 I gave up store-bought dressings long ago when my wonderful mother in law taught me to make my own.  I do make them quite frequently, but when I run out and it is just me at home having a small salad, I tend to just throw on a dash of olive oil and a squeeze of lemon.
An actual dressing would be more appealing, so when I don't have one prepared, and I'm tired or feeling lazy, I tend to not eat salads.  And I need to eat salads!  So I keep telling myself to make more of this Cilantro Ginger Avocado Dressing!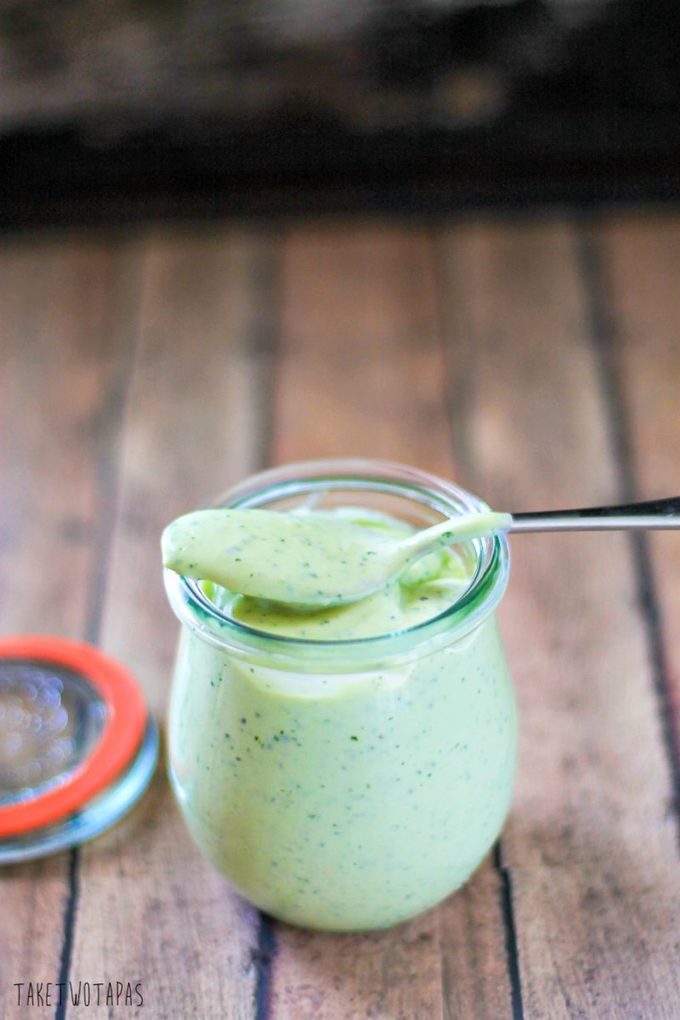 This condiment, which I used as a salad dressing, came about as a topping for a new recipe I was working on.  Low and behold, it is great on a spinach salad and lasts for a week or two in the fridge.  No excuses now.
I knew that I wanted something to go with an Asian recipe so I threw in some ginger, but the rest came out of what was available in my fridge.  Avocados that were ripe, cilantro that was lying around getting limp, and some olive oil to thin it out.  This dressing will complete your new favorite salad, your new taco recipe, your boring chicken that needs a boost, or as a dip for your carrot sticks that you are chowing down on in an effort to forget the chocolate bars on top of your fridge!  No judgment because that is where I keep mine.  My bedside table is another place…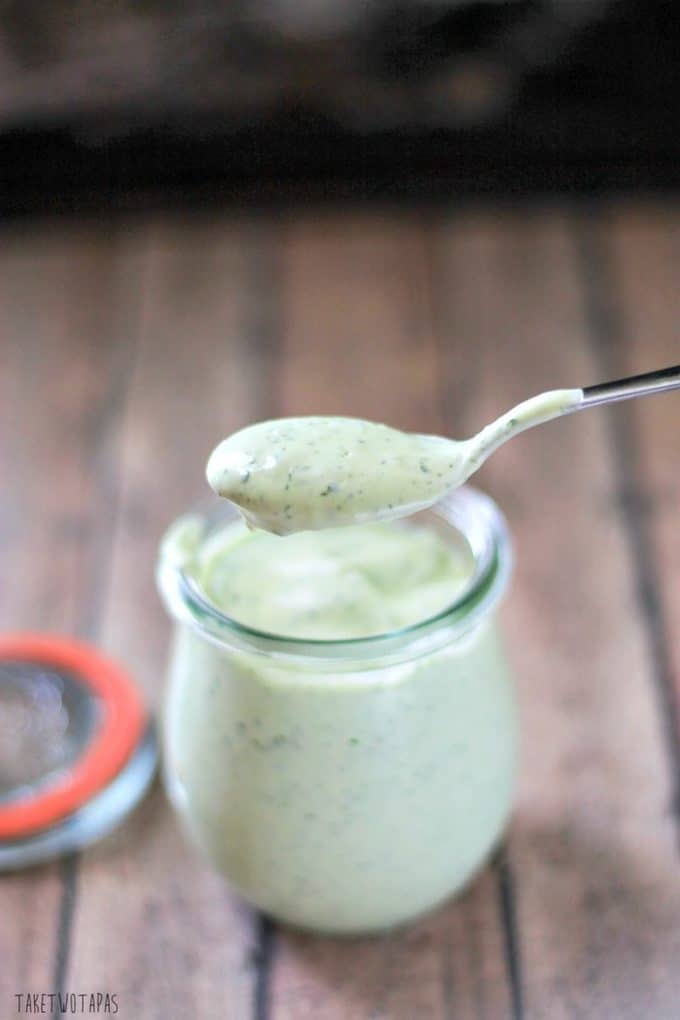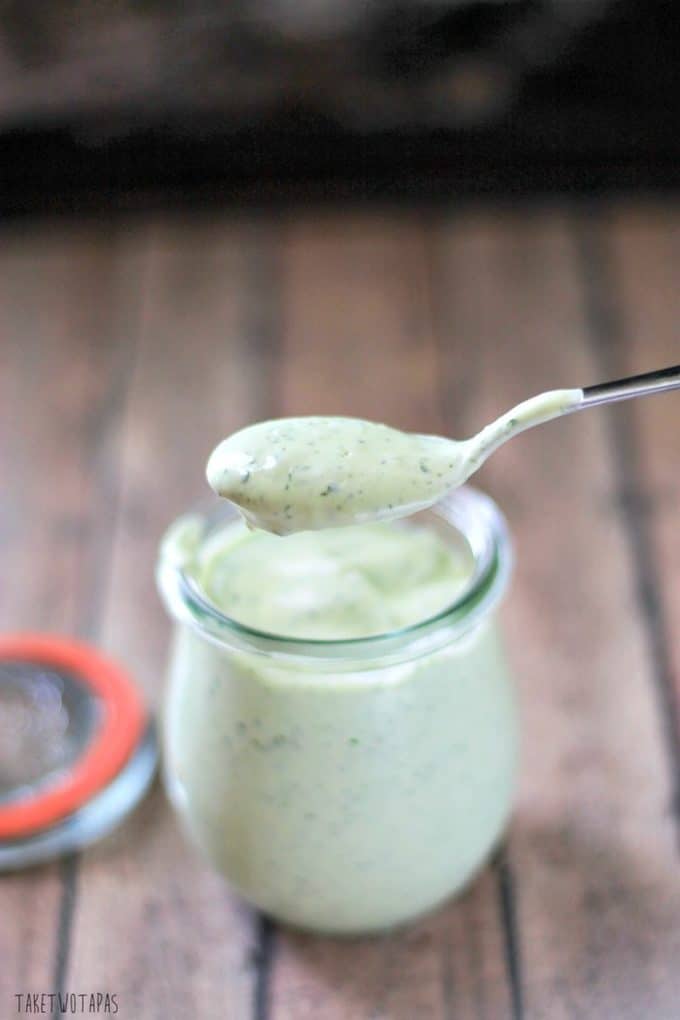 Whip up this dressing and stop your excuses for not eating salads!  plus, if you eat a salad, you won't feel bad about eating that chocolate bar in the carpool line.
Print
Cilantro Ginger Avocado Cream Dressing
---
Author:

Prep Time:

5 minutes

Total Time:

5 minutes

Yield:

2 cups
Description
This dressing is made from coconut milk, fresh cilantro, ginger root, and ripe avocados! It can be used as a salad dressing or a condiment to your favorite sandwich or taco!
---
Ingredients
1/2 cup coconut milk
1 avocado (ripe, peeled, and pitted)
1/2 cup olive oil
1 cup cilantro (stems removed)
1 inch piece of fresh ginger (peeled)
1 teaspoon kosher salt
1 teaspoon pepper
juice of 2 limes
---
Instructions
Add all ingredients to a blender and blend until smooth.
If too thick, thin with either more olive oil or water.
This dressing will thicken over time.
Feel free to add more water or coconut milk