Forget the store-bought mixes and start making your own with my Dip eBook!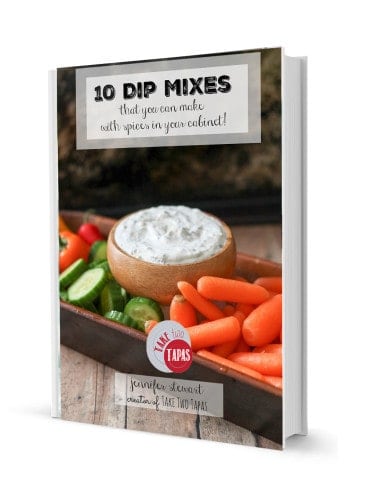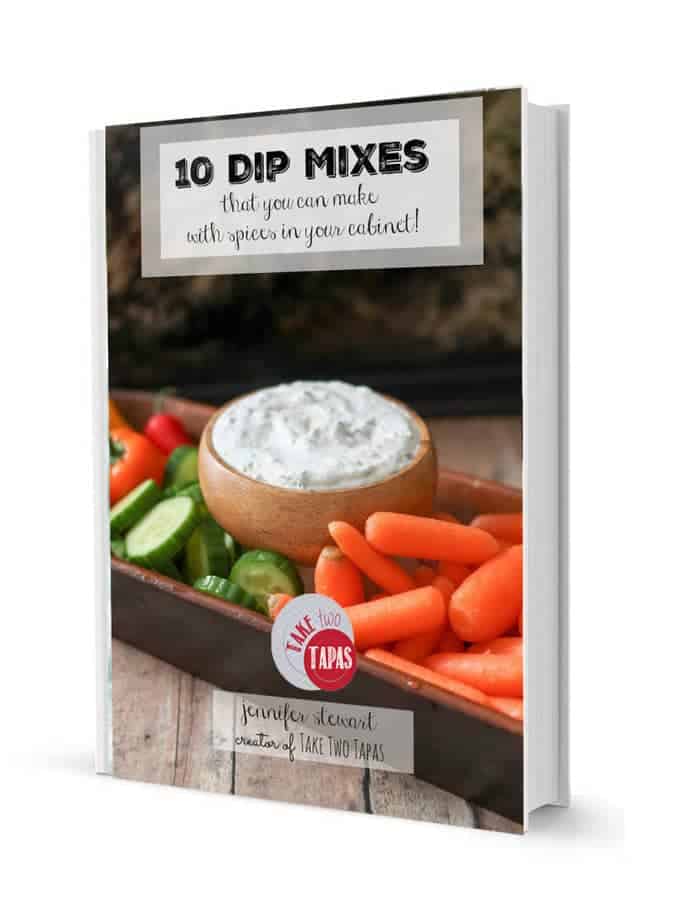 This Free Dip eBook has 10 Dip Mix Recipes that do not appear on my blog.  Make your own dip mixes from scratch without any of the added "non-caking" additives and chemical preservatives!
The Dip eBook contains the following recipes that are great for making dips but also marinades and salad dressings.  So many uses for them including hostess gifts and gift sets for the foodie friend in your life!
Southwest Dip – Used in my Southwest Pepitas and Chicken Wings
Onion Cheese Dip – I use this to make my Tangy French Onion Pretzels
Parmesan Herb
Italian Dip
Wasabi Ginger Sesame
Cajun Spice Mix
Green Onion and Dill
Mixed Vegetable
Chive Garlic
Homemade Ranch