Everyone deserves a #SweetReward for working hard! Sometimes you need a reward just because! Indulge!
Being a mom is hard work! Trying to keep up with after school practices, packing decent lunches, finding lost shoes in the morning. I'm exhausted just thinking about it.
When I stopped working full-time, outside the home 10 years ago, I had no idea what I was getting myself into. Staying at home seemed so easy. All the free time you could want, planning healthy meals for my family, being the perfect wife and mother, it was all in my grasp. Enter two rambunxious boys, a husband that travels all the time, and a small town. I will admit that I am scatter-brained, I hate laundry, and I watch more "Housewives" on Bravo than I should. Working from home is not all it's cracked up to be. It can be isolating, overwhelming, and thankless. Now I know why all the housewives in "Mad Men" drank and smoked during the day!
Nothing, and I mean nothing, prepares you for that.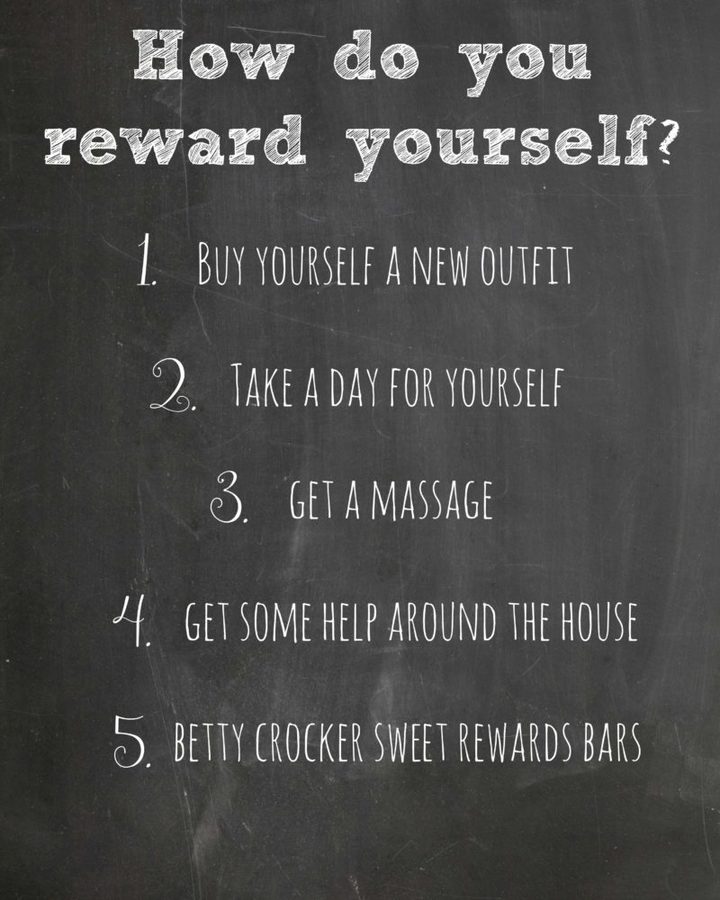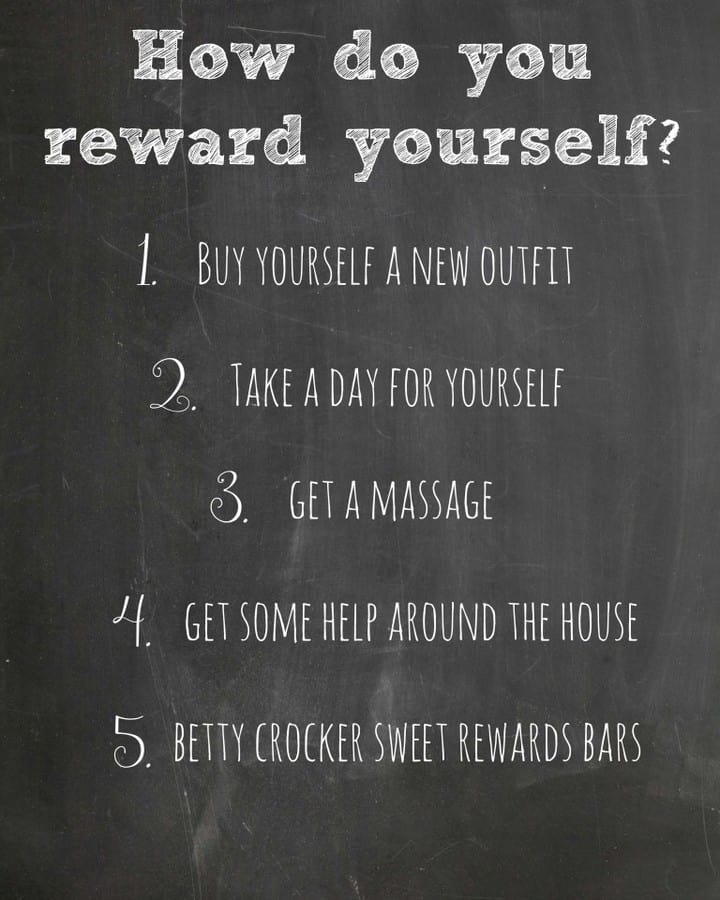 All of these rewards may sound like they are gender specific, but I tell you they work for men too.
Finding that I am more productive when I am swamped, I take on too much to keep myself busy. Much to the detriment of my house. I thank God every day for my housekeeper who comes once a week and helps me. I am terrible at cleaning, and with boys, that is not a good combination. They are noise, covered in dirt, who eat non-stop.
When I started my blog two years ago, I had no idea where it was going. But with some hard work this past year, I am on the right path. Changing my 10 years of housewife habits is hard. I hate change. But with the prospect of turning my passion for food into a thriving business, I am working hard to change my lazy habits and be a better wife, mother, and blogger! Last month I posted how to make small steps toward your health goals and I am finding those helpful.
No New Year's Resolutions here. Just goals. I have goals for a healthier lifestyle but I also made blog goals for the year. For the first time, I'm even making a vision board. It is still in the works but displayed prominently in my office. I have been reading more books to get my brain back into work mode. It is a hard to do when you have been out of the "office" for a decade (that made me seem old) and need to re-establish work hours. Goal setting, time management, and business growth books, not smut. Though, there are a few of those in there too.
Changing my evening routine to get myself prepared for the next day. Instead of running around, half asleep, grumbling, looking for that missing shoe, I have lunches packed and breakfast made with a smile (or half smile) for my kids. I am ready to get to work after I guzzle that first glass of tea and take my vitamins. I also completed a Whole30 and lost 9 pounds! All of this hard work has paid off…
What should I do now that it is Feb? Reward this girl for a great January! I achieved my goals: diet makeover, more sleep, more family time, more productive work hours.
How can I give myself a #SweetReward? Betty Crocker Sweet Rewards Bars!
I don't need a sheet cake, just a few bites of indulgent bliss. With butterscotch available, I am totally in!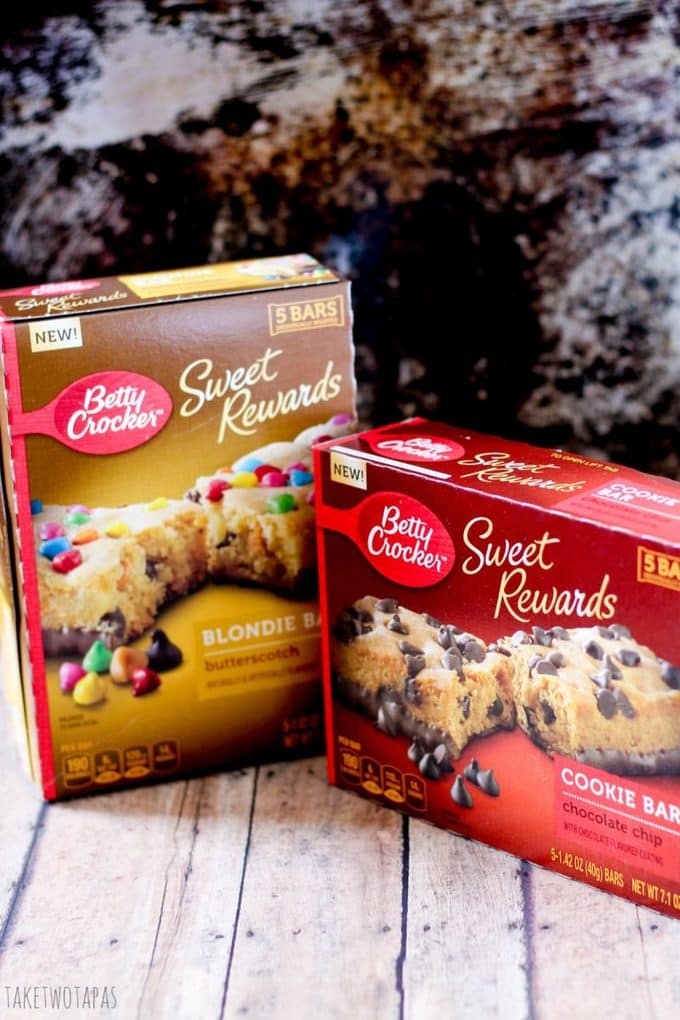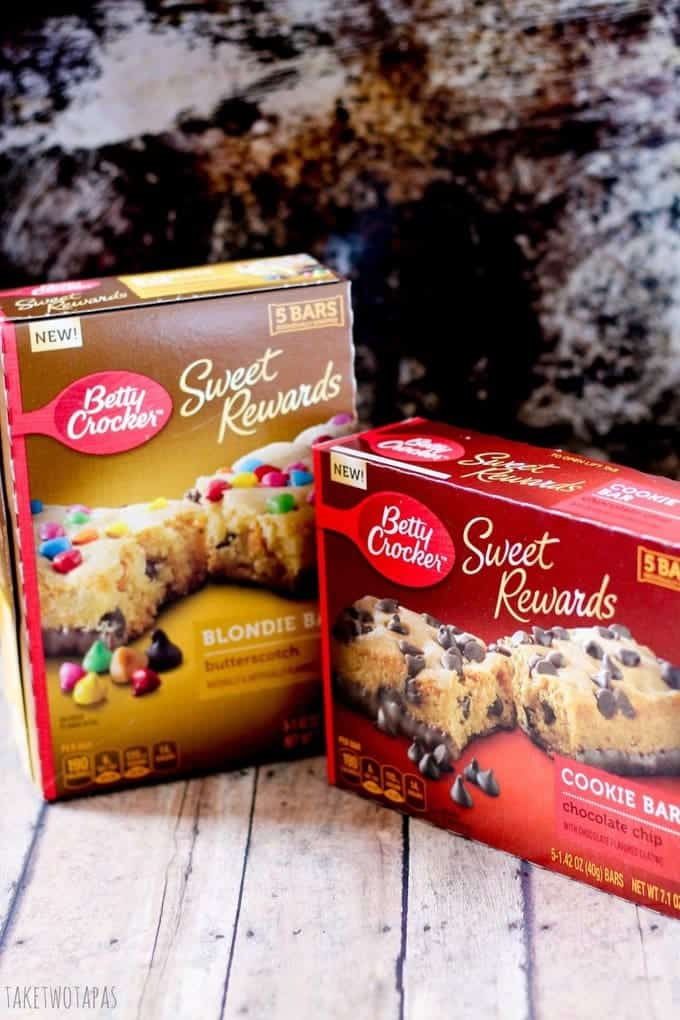 Giving yourself rewards may seem cliche but you have to!
Everyone needs a new outfit. My husband loves to shop for clothes, especially mine, but he does like to dress nicely too.
Taking a day for myself is also important. I am with the kids all week, and putting them first so every now and then I need a day without them. I go away all day. That may be the day I buy an outfit or get my massage but usually, it is lunch by myself, where I want to go, and then a movie with no one asking me questions or getting up to use the restroom 100 times.
A massage is something that everyone needs. Even if it is just 15 minutes. Leave off a few expensive coffees this month and you can grab one!
It's not a failure if you have trouble keeping up with your home. I still feel guilty but It is not as much of a priority for me as for some. There is strength and asking for help. My hubby has even seen the benefit for me and us. He likes a clean house, I am terrible at cleaning. WIN-WIN. Even if they help with laundry one day so you can get ahead.
After being strict for my diet, I need a small sweet treat. A Betty Crocker Sweet Rewards Bar is perfect. I keep one in my purse at all times, for even the smallest break. The carpool line is a dangerous and stressful place.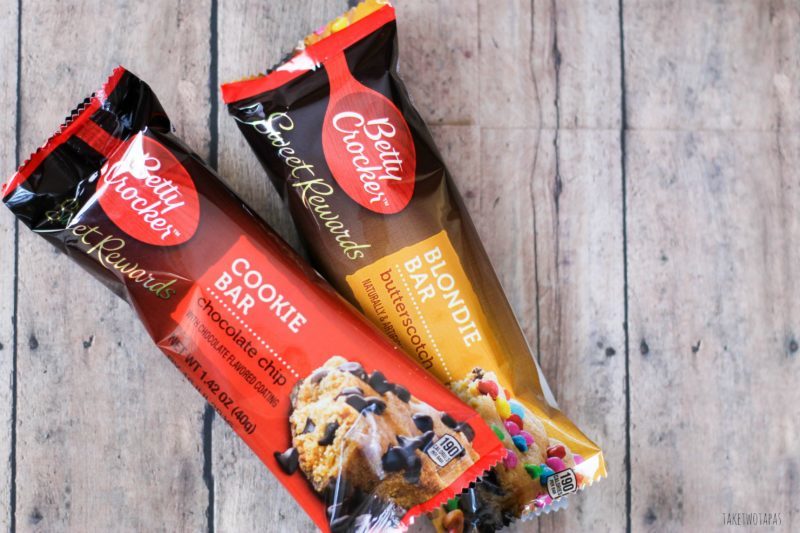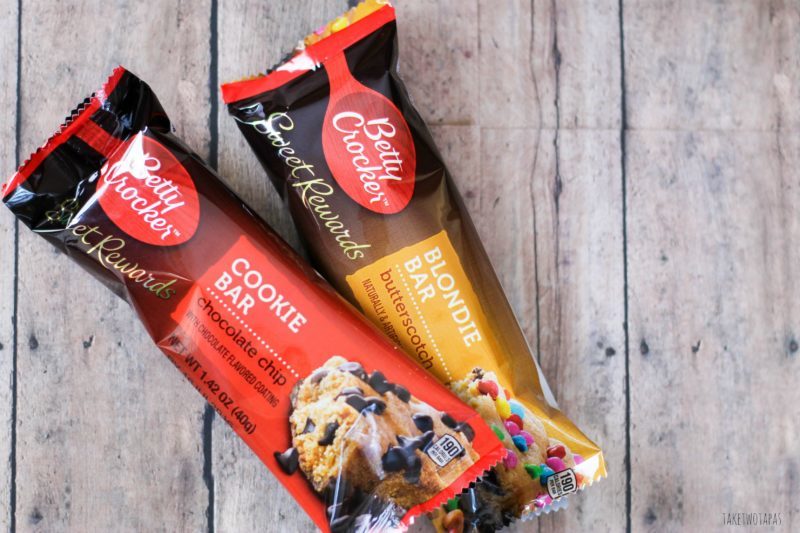 Now is the time to reward yourself for a great January and look forward to a productive and happy February! Grab a coupon for a Betty Crocker Sweet Rewards Bar so you can keep one in your purse too! Enter the giveaway and win some $$$! That is a great reward!
a Rafflecopter giveaway