This pitcher style pineapple ginger prosecco punch is perfect for an intimate party or a full-blown celebration! Make ahead and add the prosecco at the last-minute for a bubbly and refreshing cocktail! Mocktail version available too!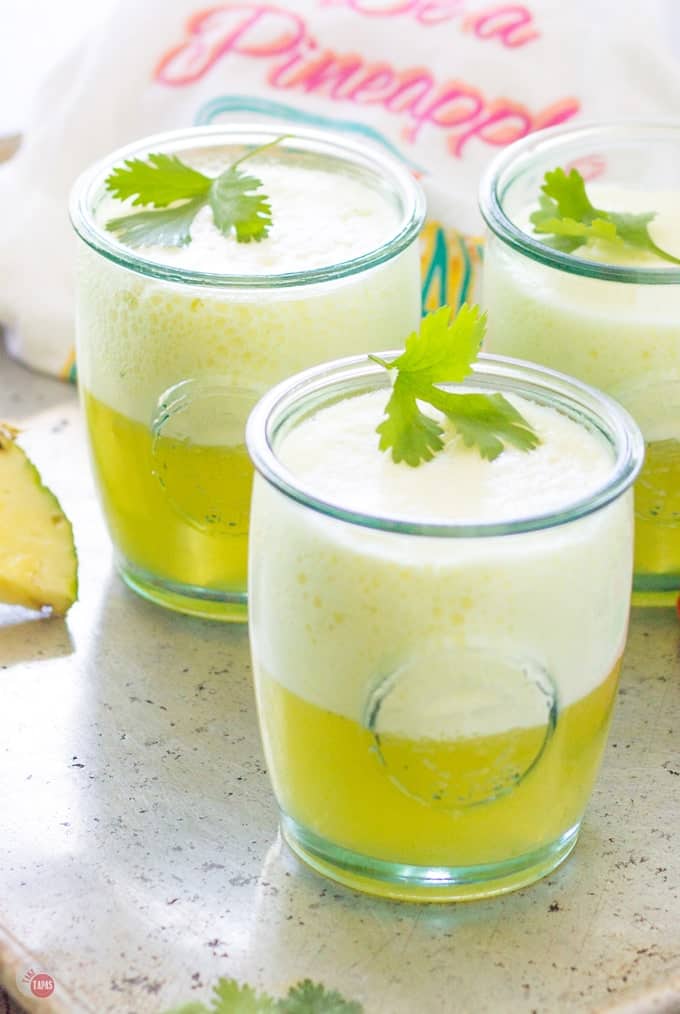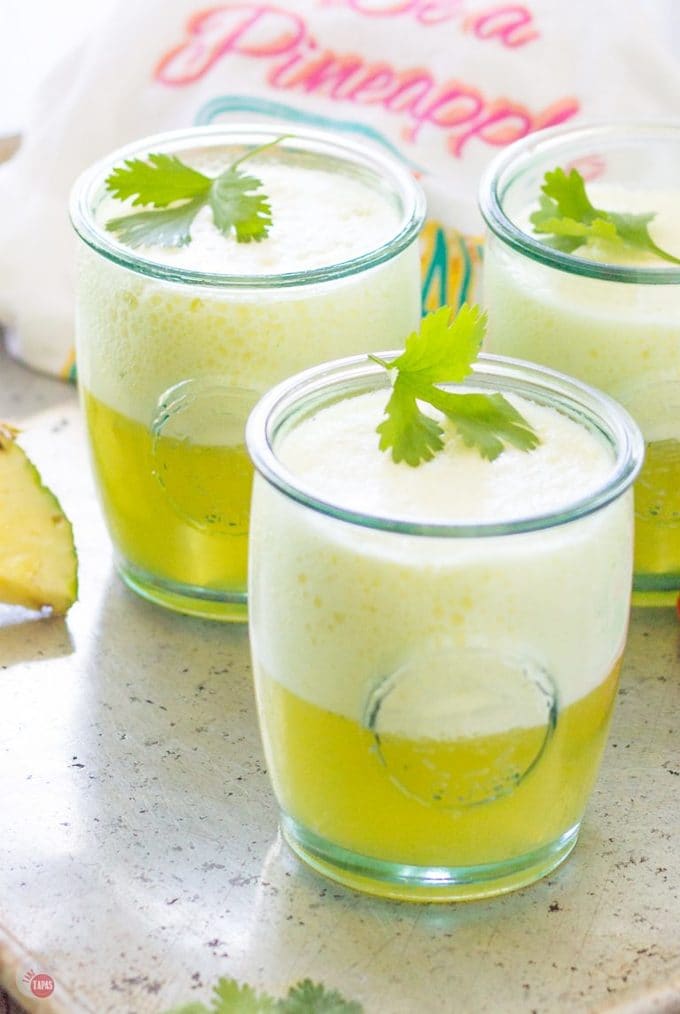 Ever feel like you need an assistant? I do. All the time! I look at some moms and wonder how they do it. Watching "reality" shows about housewives from wherever gives me a skewed idea of how I should be performing in life.
Not only as a mom but a wife too. Who can stay home, raise 2 kids, work, stay in shape, cook free-range gourmet meals, and have a spotless house?
Not this chick! The reason they can accomplish all this and still look fresh with perfect hair and makeup at 6 am is one word.
STAFF.
Do you need some kitchen shortcuts to get dinner on the table faster?
One of my favorite shows is Odd Mom Out. Not only does it reflect me (minus the rich family) but the mom is not afraid to swear and have underwear dance parties. So she's not a "normal" mom like me. When she asked all the other "perfect" moms how they do everything, they told her to "staff up."
I don't know about you, but I can't afford to staff up. A very nice lady comes and helps me clean up the giant men's bathroom that is my house every week. I have a hubby and two boys. It gets gross up in here.
Thankfully, I have a hubby that knows I need help with house cleaning because I hate doing it and when I do actually clean, I suck at it. I can't iron either but thankfully the dry cleaner can do that too. Do I really need to iron yoga pants? Staff needed STAT!
One place where I'm lucky is the kitchen. In my marriage too, but the kitchen mostly. I love prep work. Like a stress reliever, for me, chopping and slicing calm me down. Maybe that is the lab geek in me who can do the same task over and over in a zen state. Just pop in some headphones, blast some 90s rap, and I am all good.
The mere thought of doing these tasks brings a cloud of dread to others. Quite a few of my friends (readers included) tell me that they HATE prep work.
They hate cooking but the prep is even worse. Like when you hate bugs but the hate for a particular bug like a spider is exponentially worse. The big hairy spider of cooking is prep. How is that for a visual?
This post may contain affiliate links. As an Amazon Associate, I earn from qualifying purchases. Read my disclosure policy here.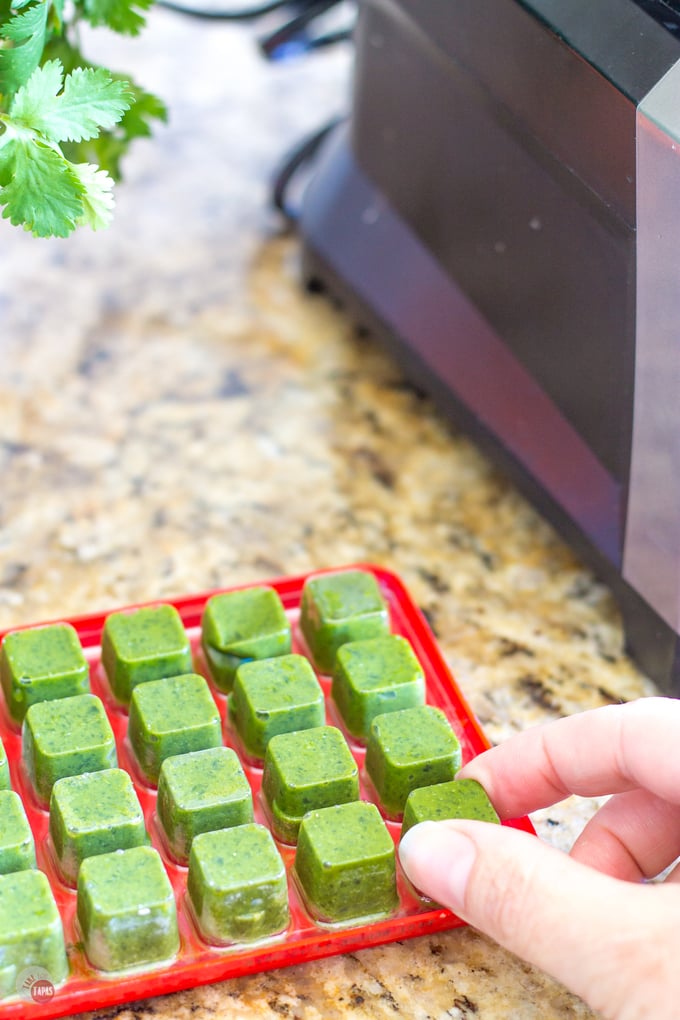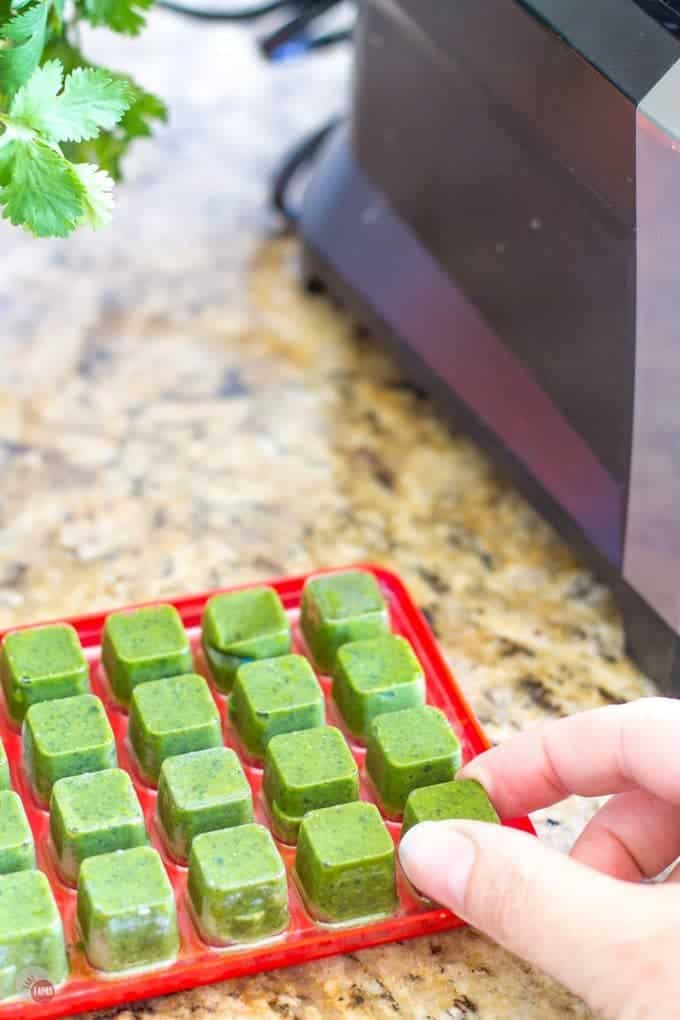 Can you afford to hire a sous chef? My wallet isn't fat enough to hire a sous chef, even if I wanted one. I don't really want or need a full chef, but I still like some help in the kitchen.
Besides the hubby who is my taste-tester and resident cocktail mixer, I need someone to peel and mince the things that I don't want to do. Can you believe that people don't like the smell of garlic on their hands for 2 hours after they have peeled and chopped the 2 cloves?
Or what about all those herbs you need? I have a serious black thumb. Like, I am not allowed on farmland or whole crops die in my presence. That kind of black thumb.
I'm surprised my kids are still alive at this point, actually. My friend Chrissy grows beautiful herb gardens that I steal from regularly like I did for my Fruit Salsa with Cinnamon Bourbon Pita Chips.
Where can I find chopped and prepped fresh herbs?
Need herbs that already prepped, but not the dried ones? Check out your freezer section. They have convenient cubes of prepped herbs! No stinky fingers peeling and chopping garlic, or scraping ginger root to grate it fresh and lose some skin from the knuckles.
I can't say enough about the perfect portion sizes too. I have that big ass jar of chopped garlic in my fridge but never use it all before I need to toss it.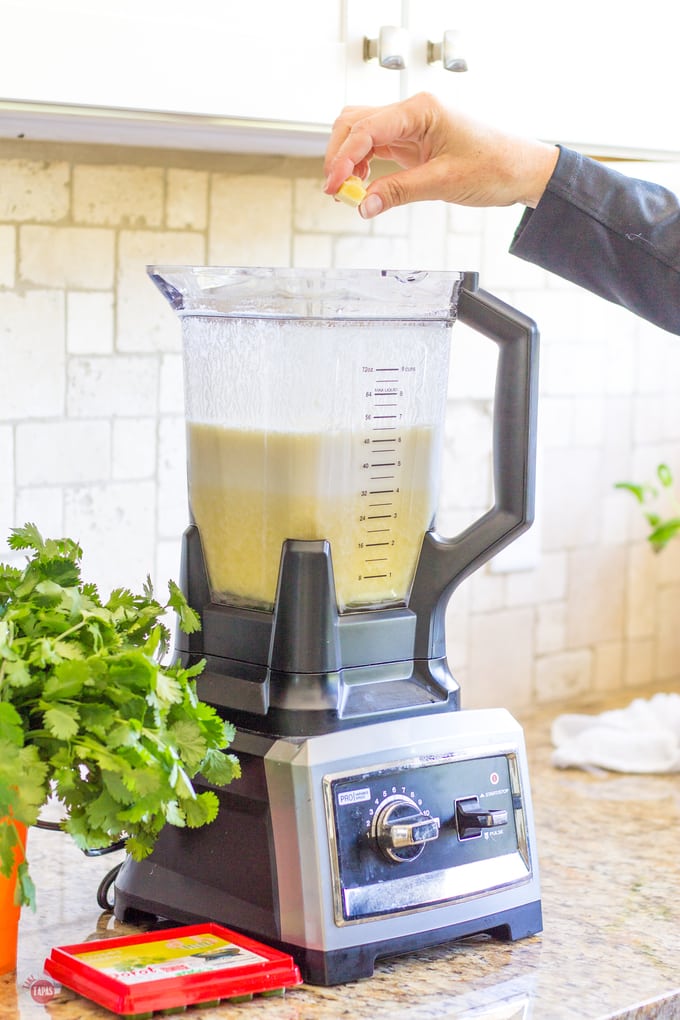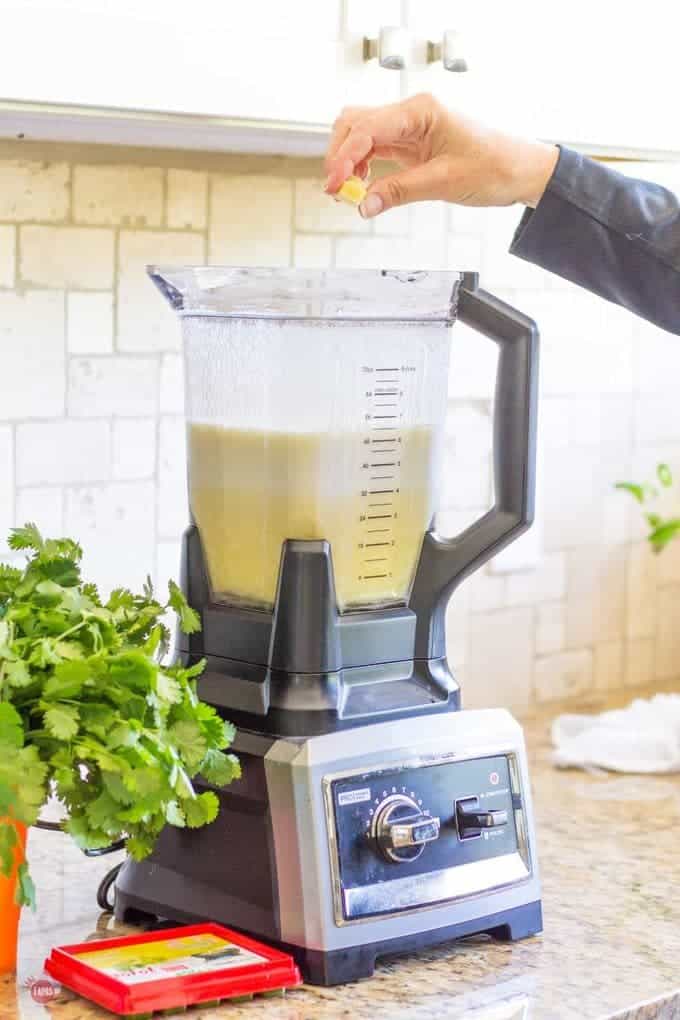 The freezer solves all this. The herbs stay fresh and perfectly prepped. The packaging makes it so easy to dispense from the package. Speaking of easy, how about a signature cocktail when you entertain? Instead of a full bar, I like a pitcher-style punch for this reason.
Easter and Mother's Day are coming up so I am gathering menu ideas.
Even with it being mothers' day guess who does the work? Moms. Same with Easter. Hiding all those eggs and stuffing baskets is tough. Add in all the cooking and prep and cleaning it's exhausting.
A pitcher of punch that cuts down on prep time, is delicious and perfect for the season, is the bomb! I thought of making a pineapple ginger prosecco punch with a mocktail version so the little ones can enjoy too. It reminds me of my frozen Blueberry Margaritas that I made last year, which are so tasty!
While grabbing my pineapple and my juice for my pineapple ginger prosecco punch, I picked up some ginger root and cilantro in the produce section. Off to do the rest of my shopping I decided to get some frozen pineapple for my punch in case my kids ate the fresh one. Then I saw it!! Chopped garlic. Portioned out. Frozen to seal in freshness!!
I wanted to drop my shopping basket like a microphone after a rap battle. Next to the ginger… cilantro! I love the pretty cilantro garnish but if I am making some punch and my black thumb destroys all remnants of fresh cilantro, I can pop a cube in the blender with my juice and all is right in the world again.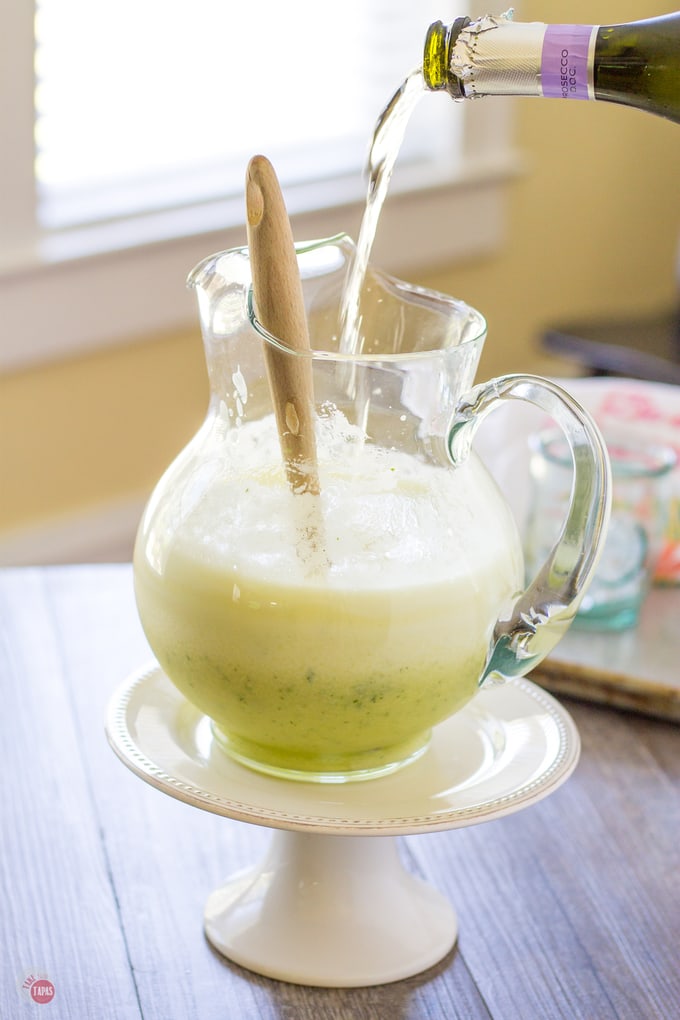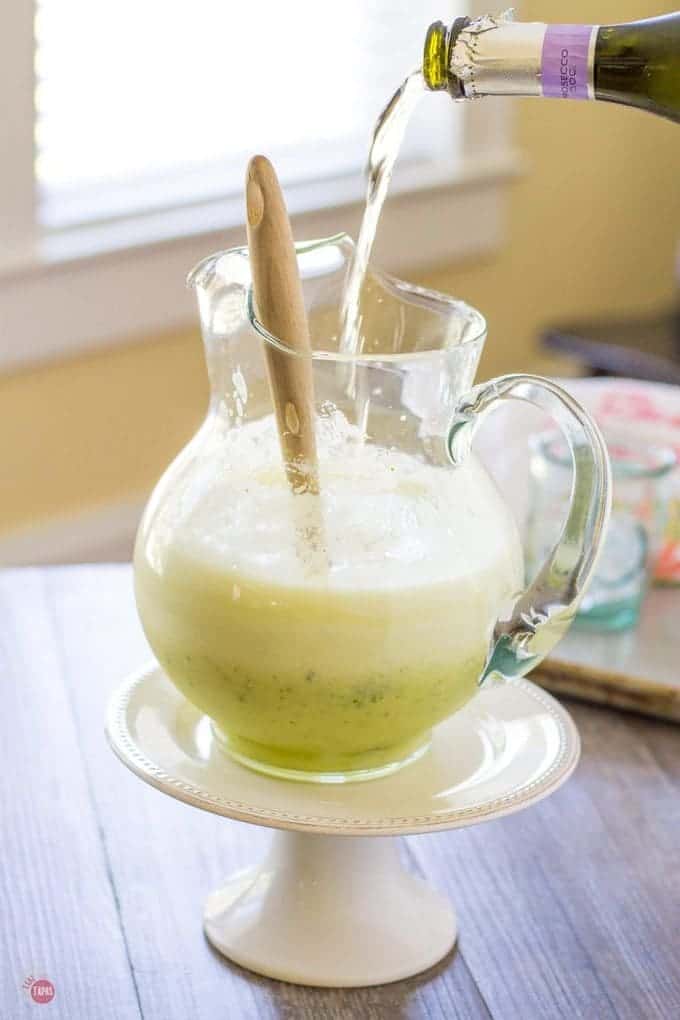 Other herbs that you can find already prepped in your freezer include parsley, garlic, ginger, parsley, onions, basil, dill, and chilies. All those things you will be happy not to have to chop. No more chili in my eye after chopping. Or crying over onions. Or stinky garlic fingers. Or being fresh herb poor.
Having prepped and frozen herbs have not only "Staffed Up" my kitchen, but saved me a few pairs of contact lenses. And the skin on my knuckles.
For more insider tips & tricks, and a candid behind the scenes look follow me on social media! Check use out on Pinterest, Facebook, Instagram, & Twitter (yes, people still use Twitter, LOL!)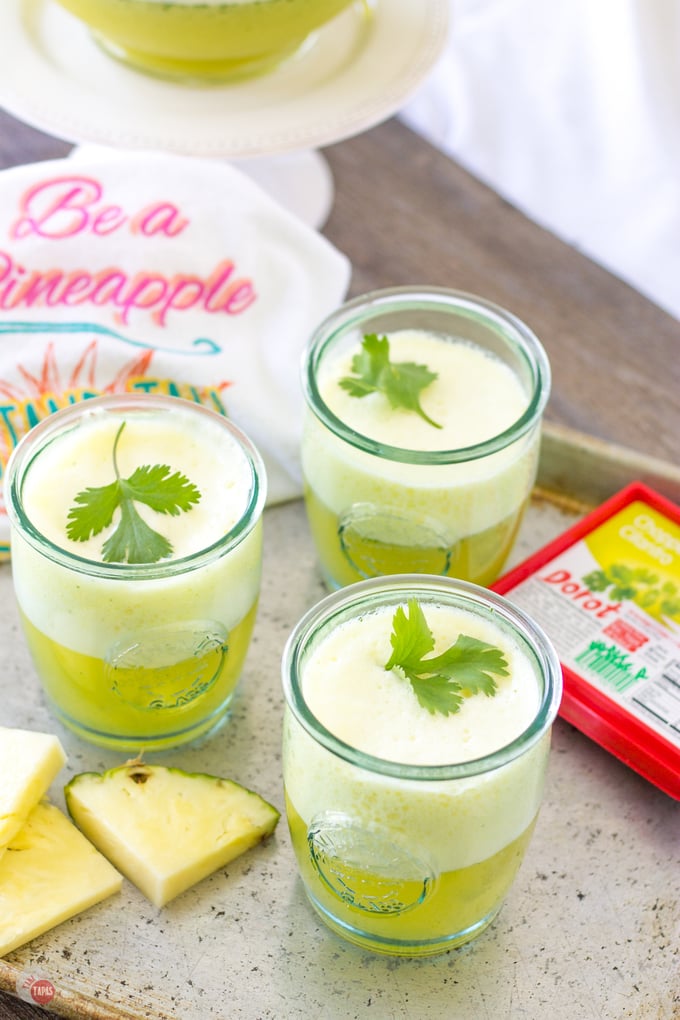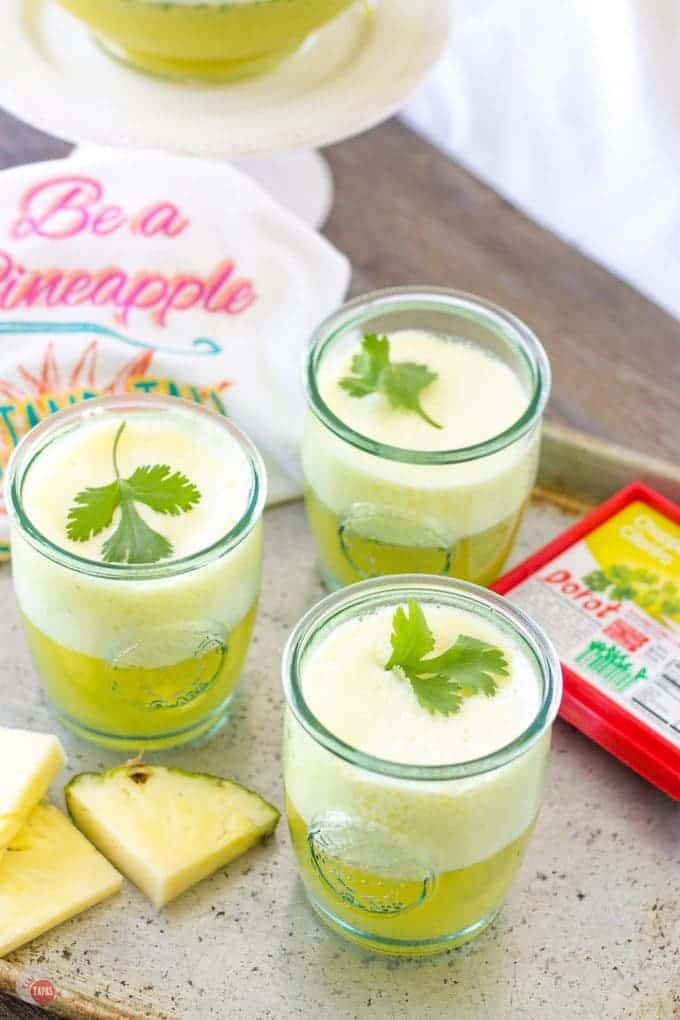 What frozen chopped herbs will you try and what are you thinking of making? Whip something up like this Pineapple Ginger Prosecco Punch and show me on social media with #TakeTwoTapas!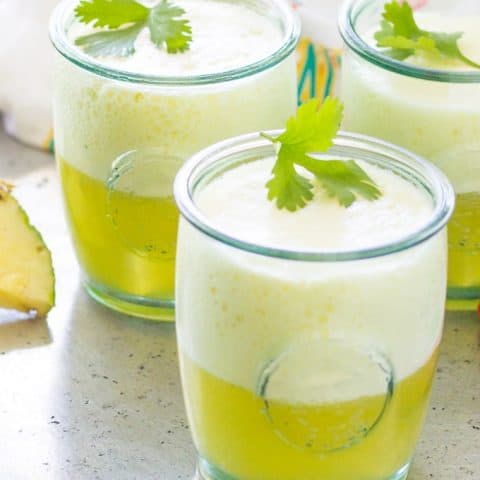 Pineapple Ginger Prosecco Punch
This pitcher style pineapple ginger prosecco punch is perfect for an intimate party or a full blown celebration! Make ahead and add the prosecco at the last minute for a bubbly and refreshing cocktail! Mocktail version available too!
Ingredients
2 cups frozen pineapple chunks
4 cubes frozen chopped ginger
4 cups pineapple juice
1/2 cup cilantro (chopped or 2 frozen chopped cilantro cubes)
1 750 ml bottle Prosecco (substitute lemon-lime soda for mocktail version)
1/2 cup tequila (optional)
Instructions
Add frozen (or fresh) pineapple to the blender.
Add pineapple juice.
Add ginger and cilantro.
Blend until all the pineapple is chopped up.
Remove from the blender and add to the pitcher.
When ready to serve, pour in Prosecco and tequila.
Garnish with fresh cilantro if desired.
Enjoy!
Notes
*If you like this recipe, please leave me a comment and rate it with some stars. Thank you!
Nutrition Information:
Yield:

8
Serving Size:

1
Amount Per Serving:
Calories:

211
Total Fat:

0g
Saturated Fat:

0g
Trans Fat:

0g
Unsaturated Fat:

0g
Cholesterol:

0mg
Sodium:

8mg
Carbohydrates:

32g
Fiber:

1g
Sugar:

26g
Protein:

1g
This nutrition information was generated via a third party, Nutritionix, and can not be held liable for any discrepancies in the information provided.
This post is sponsored by Dorot but the content and opinions expressed here are my own.