Growing up my mother made pickled beets quite often. Her recipe was a quick one of canned beets, thin-sliced onions, and an oil and vinegar mixture. Maybe a dash of sugar if they were too tart. I loved them so much that I was often in trouble for eating a large portion of them the night before they were to be served.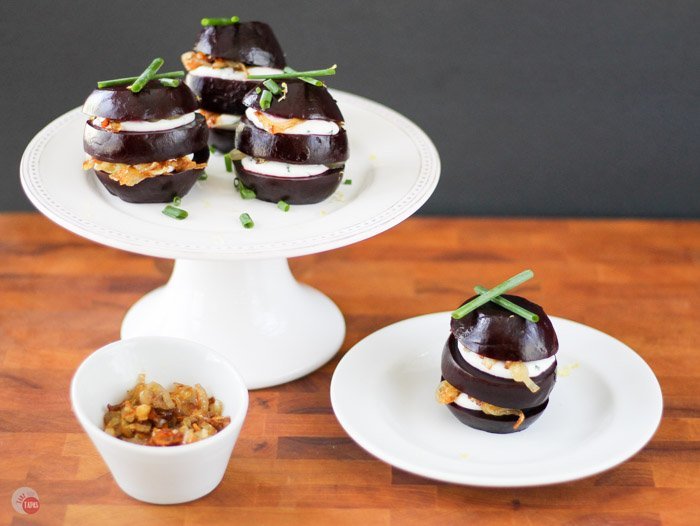 Fast forward more years than I care to mention to present time. A recipe found in Southern Living for a beet and asparagus salad, found by my mother in law Judy, was to be our show-stopper for Christmas Dinner. The salad contained roasted beets, asparagus, and feta cheese tossed in a vinaigrette and served over greens. We had never roasted fresh beets before. Something new for us both! We read the recipe and immediately got started.
We had never roasted fresh beets before so this was something new for us both! We dove right into making it!