Last updated on September 13th, 2019 at 08:04 pm
All your favorite flavors of Kalamata olives, feta cheese, capers, and red onion shine in my Mediterranean Deviled Eggs.  A tasty twist on a classic!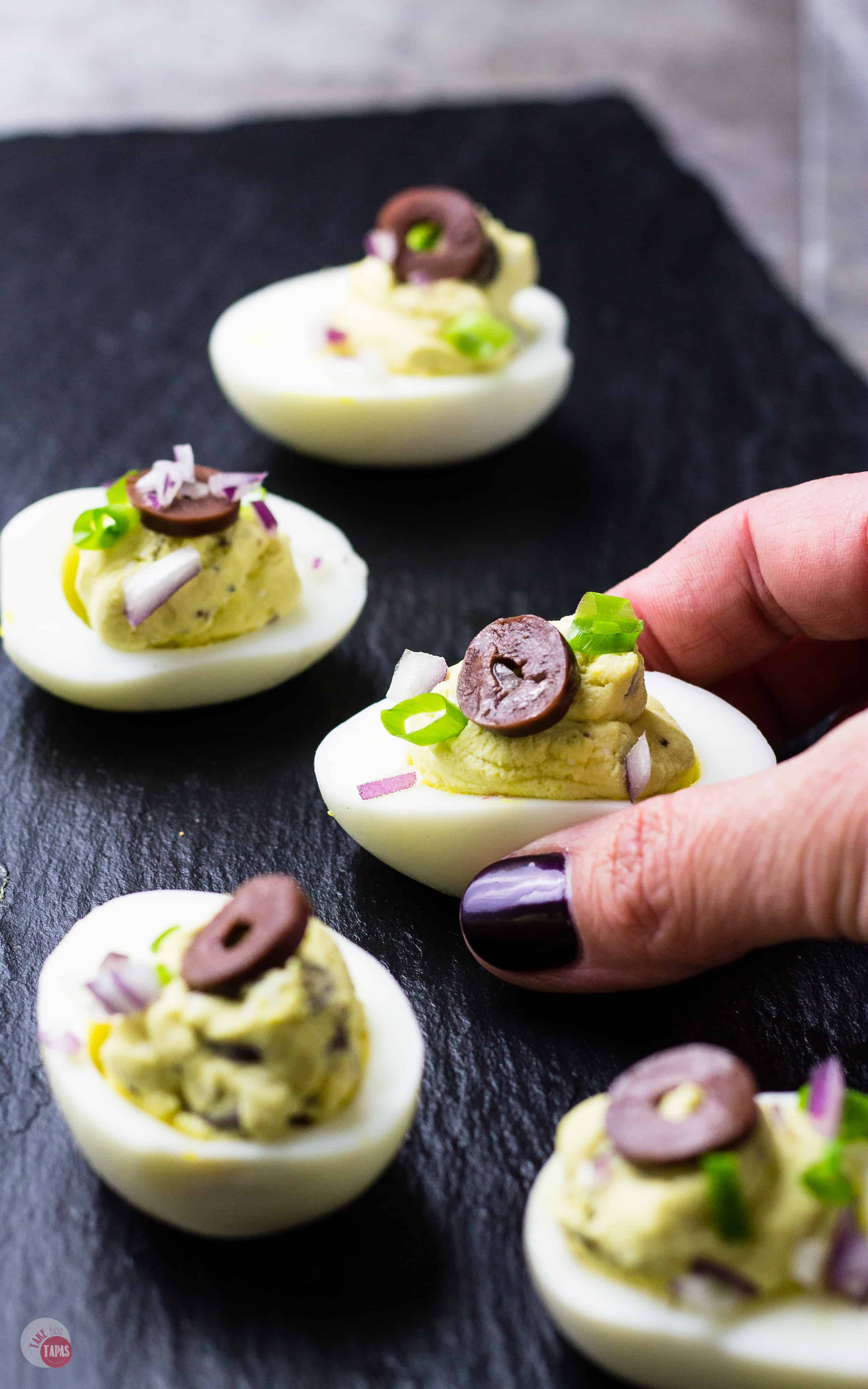 Deviled eggs are such an amazing food!  Easy to prepare, full of protein, and really the only way I like eggs except for in a cake, brownies, or other baked desserts.  Making deviled eggs starts with hard-boiled eggs.
When I shared my deviled egg recipe where I use avocado instead of regular mayonnaise, I also shared my struggles with actually making the hard-boiled eggs.  It's like someone telling me that I can't boil water!  Well, I finally found the perfect method to make hard-boiled eggs, that are even easy to peel.  You can buy them already cooked too.  Don't you just love this time of convenience:)
Before you go all "you should make it from scratch to avoid the preservatives" on me, you can get organic cooked ones.  They might be a little pricier but you do PAY for the ease of having them already cooked perfectly!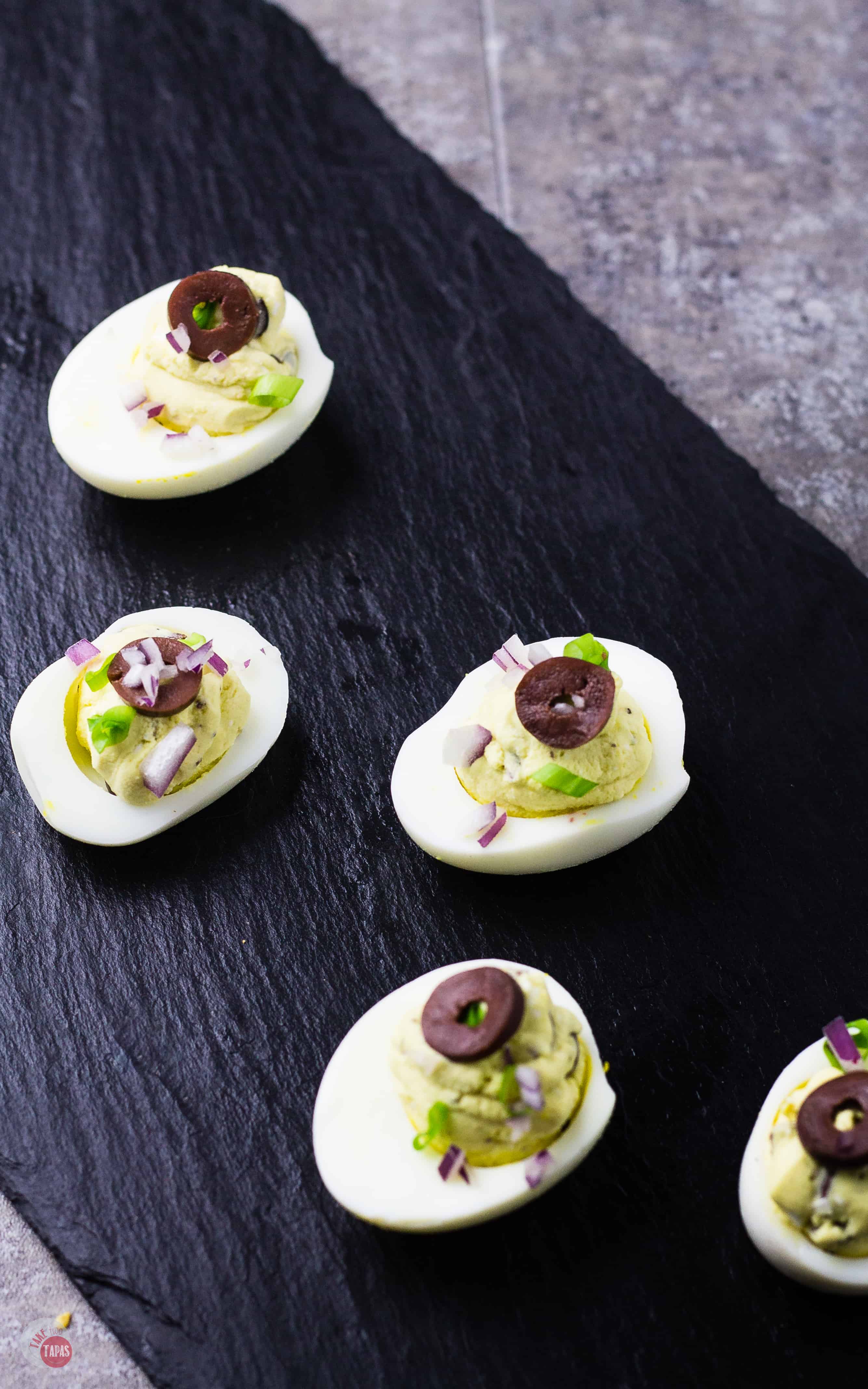 Greek salads are right up there on my list of fave foods.  I can't resist the combination of the crisp lettuce and cucumbers mixed in with the briny olives and salty feta.  Throw in some spicy red onion and a great dressing and I am in heaven!  I can eat it in the summer and in the winter with a warm bowl of soup.
The tastes of the Mediterranean also include nuts, seeds, and beans which I love to add to my salads as a way to get extra protein.  Especially on Meatless Mondays or if you are having vegetarians over for dinner.  My Mediterranean Deviled Eggs have all these flavors but you can also add the seeds and nuts and even some chickpeas to them as well.
These Mediterranean Deviled Eggs rank right up there with my Reuben Deviled Eggs that I made for St. Patrick's Day and these amazingly cute Easter Bunny Deviled Eggs from my Girl Michelle at WestViaMidwest!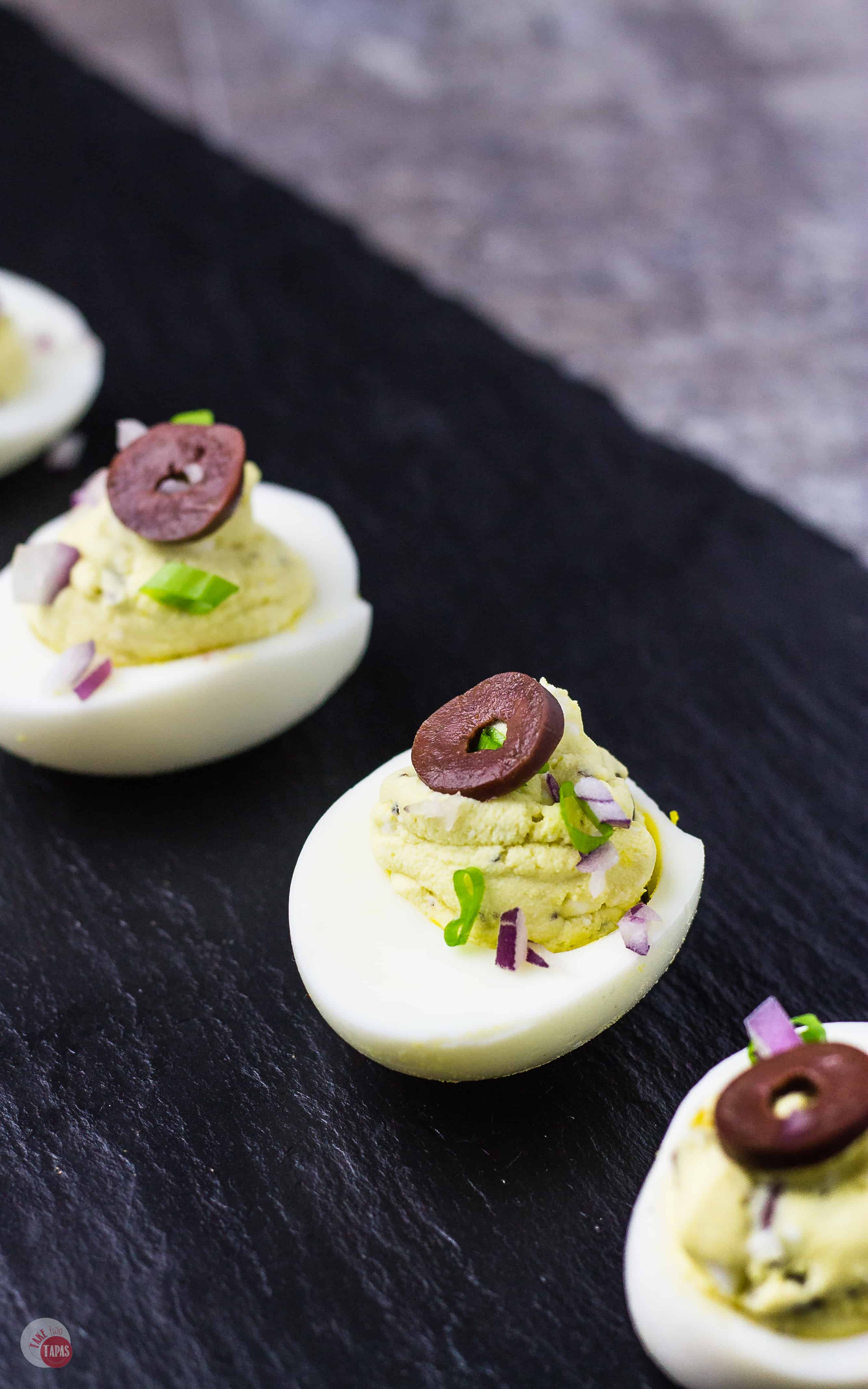 This post may contain affiliate links.
 

I may earn a small commission for my endorsement, recommendation, testimonial, and/or link to any products or services from this website. Your purchase helps support this blog at no additional cost to you and allows me to continue to bring you delicious recipes.

The creamy and savory egg yolks are the perfect backdrop for the crispy bite of the red onion, the briny taste of the Kalamata olives, the salty burst you get when you bite into a caper, and the texture of the feta cheese.  What a way to kick off spring isn't it?
Whether you are using all your leftover eggs from Easter or planning an epic Mother's Day brunch that just would not be complete without a tray of deviled eggs, my Mediterranean deviled eggs will be a crowd pleaser for sure!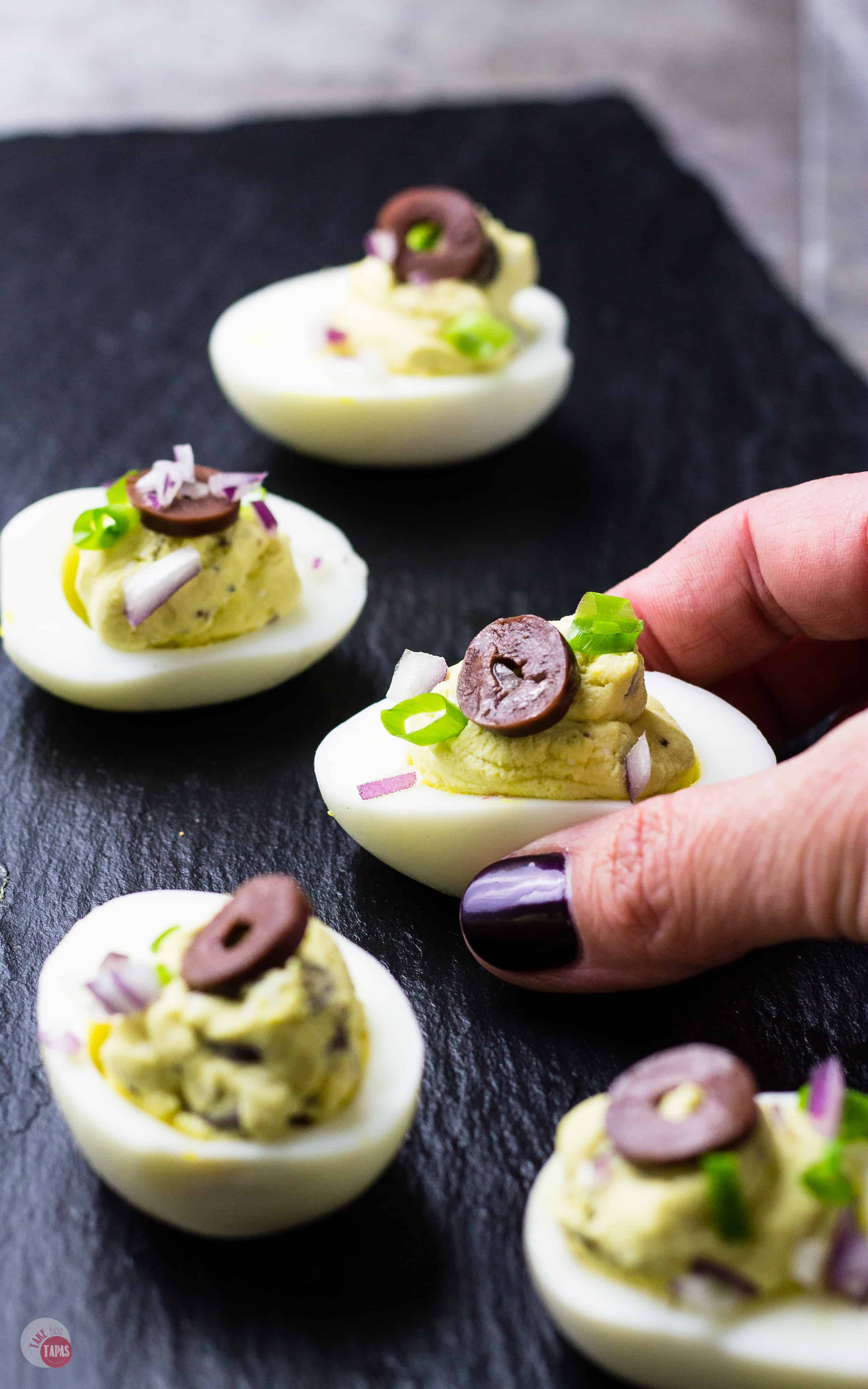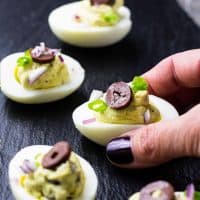 Mediterranean Deviled Eggs with Olives and Feta
Ingredients
12 eggs (hard-boiled, halved, and yolks removed)
1/3 cup mayo
3 tablespoons feta cheese
3 tablespoons olive/caper juice
18 Kalamata olives (or regular black olives)
2 tablespoons red onion (chopped fine)
2 tablespoons (capers, rough chopped)
salt and pepper to taste
Nutrition Information:
Serving Size:

2 egg halves
Amount Per Serving:
Calories:

214
Total Fat:

19.9g
Saturated Fat:

4.2g
Trans Fat:

0g
Cholesterol:

196.3mg
Sodium:

259.3mg
Carbohydrates:

1.4g
Fiber:

0.2g
Sugar:

0.8g
Protein:

6.9g
This nutrition information was generated via a third party, Nutritionix, and can not be held liable for any discrepancies in the information provided.
This deviled egg salad from Dish of Daily Life is a great way to use these Mediterranean deviled eggs or any deviled egg!  Feel free to serve these amazing deviled eggs on this trifle bowl or this slate platter.