When taking on a new hobby sport like hiking, it is important to make sure you are prepared with meat snacks that provide the adequate protein. Lorissa's Meat Snacks are my new favorite!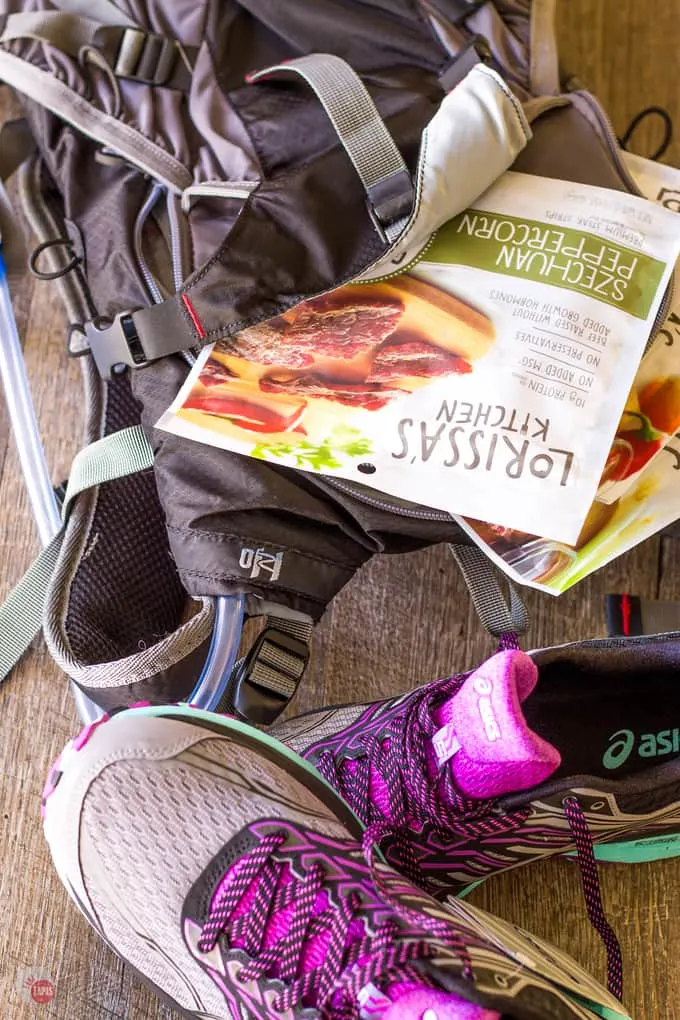 Hiking is to by my new hobby. I believe that if I say it out loud, or put it in print, I will stick with it. In Georgia, I participated in CrossFit classes to stay fit.
But out here in Mesa, being so close to such beautiful mountains, state parks, and hiking trails, I need to switch hobbies. Hiking is a great way to keep my legs tone and get my butt in shape. Literally!!
We started coming to Phoenix (or Scottsdale) three summers ago. Brooks and I attempted to hike Camelback Mountain, a popular mountain trail for locals and tourists. After three attempts I have yet to make it to the top.
My problem is a lack of preparation. And water. And Protein.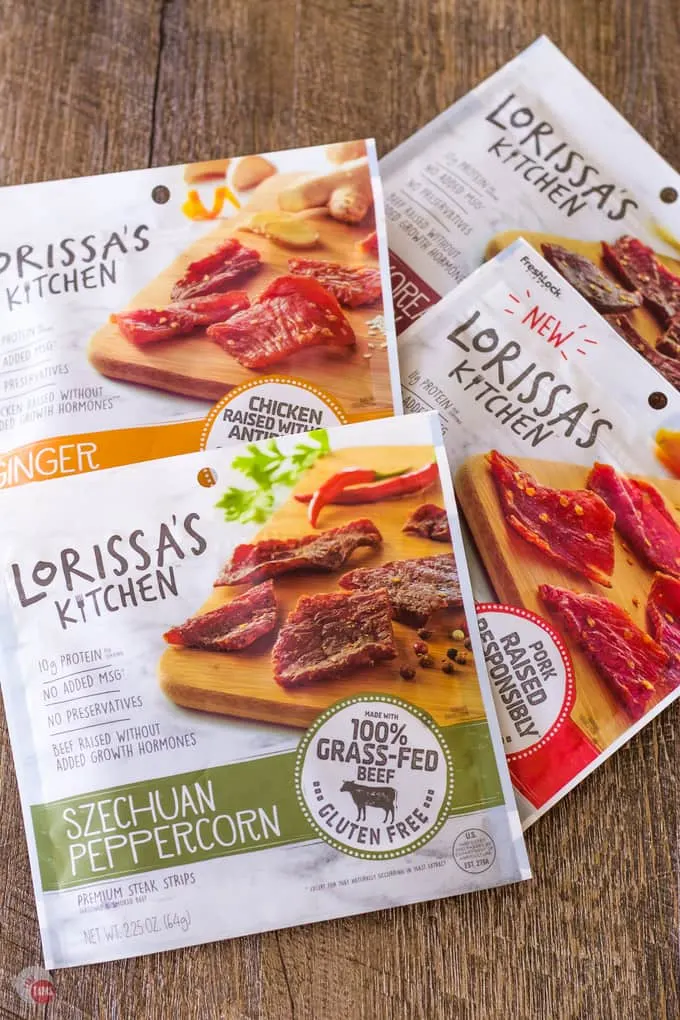 The Arizona heat requires a great deal of water to stay hydrated. I learned that pretty quickly my first summer visit. 8 bottles of water a day is not enough.
Well, we are supposed to drink 64 ounces or half your weight in ounces each day for normal hydration. I was only drinking about 32 ounces because I was drinking so much iced tea. Unsweet no less! Isn't unsweet just tan-colored water?
Even upping to the standard 64 ounces, which by the way I need 80 ounces a day normally, was not enough.
That first hike I made it 1/3 a mile up because I wasn't drinking water. I was holding my water bottle but not drinking because I was too busy watching where I put my feet and looking out for rattlesnakes.
I almost fainted. It didn't help that I did not breakfast before the hike and I ate pasta for dinner the night before. All carbs and no protein.
Two more attempts on subsequent visits and still no summit. Even with liters of water in my body, I couldn't make it. I had the water but not the protein.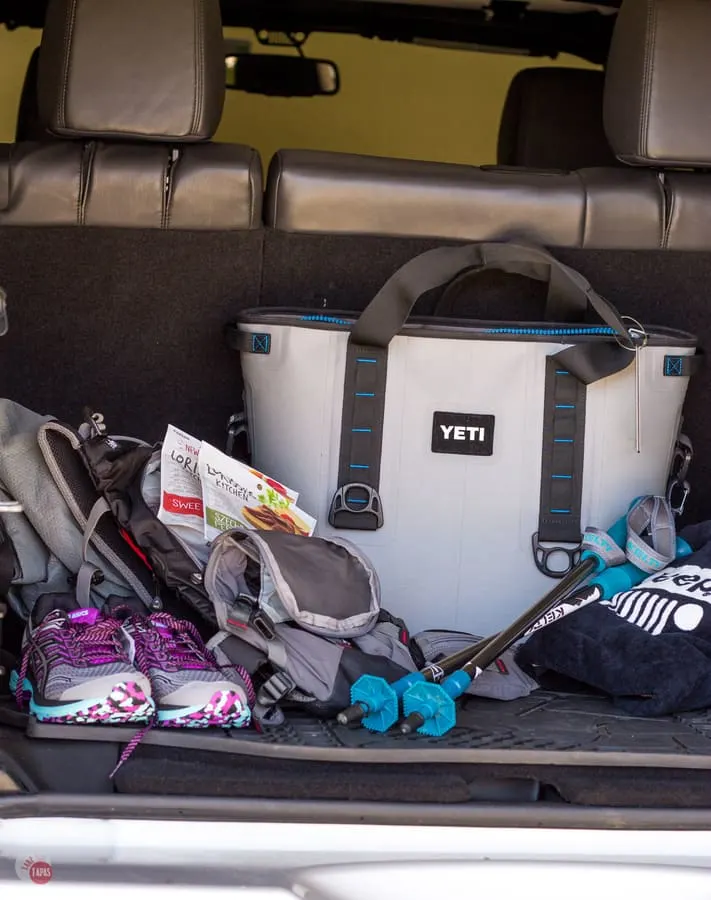 Having tackled the hydration part with these special hiking backpacks holding water bladders, I needed to tackle the protein part.
It is so hard to eat breakfast before we go hiking. In the Arizona heat, you need to get the hike started early. Being that I don't like to eat within an hour of waking, I would have to get up at 3:30 to wait my hour, eat breakfast, and then get to the trails by 5 am.
In the winter it can be later but when the heat is 100+ degrees by 9 am you don't want to dawdle. I have tried my Powerballs, but need more protein than they contain.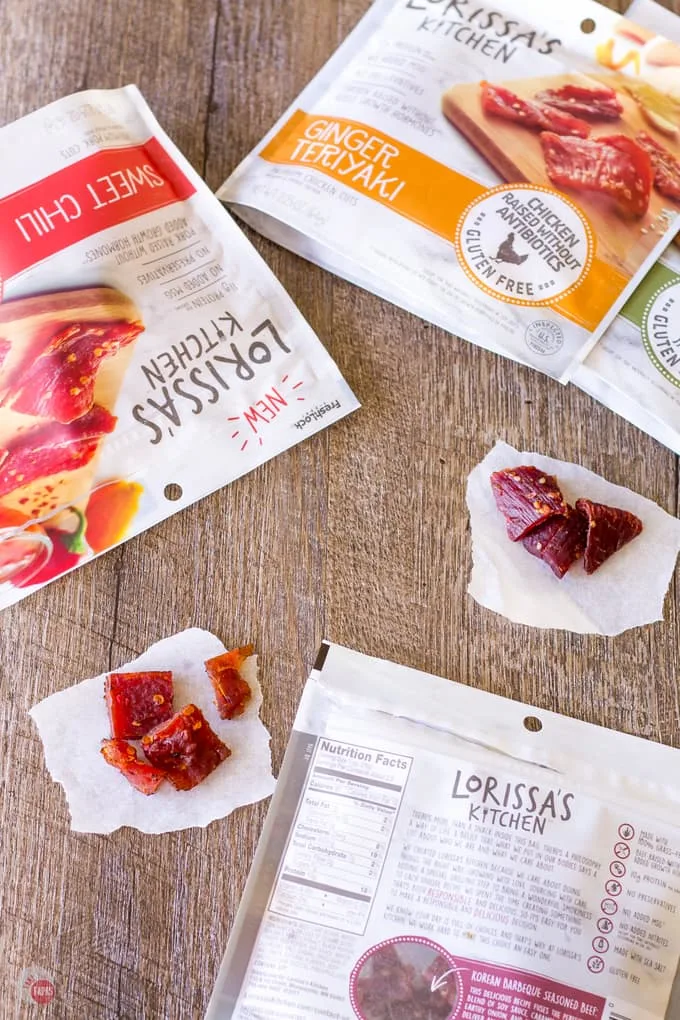 The answer to this dilemma is to eat a protein rich dinner the night before and pack protein-rich meat snacks to chew on while hiking. These meat snacks from Lorissa's Kitchen are the perfect solution.
Packaged in convenient, resealable pouches, they are easy to toss into my backpack and enjoy while on the trail. Each pouch has 2 1/2 servings so I can eat some on the way to the trail, and the rest during a break. And each delicious flavor has at least 10 grams of protein per serving. The right amount to keep me moving!
Each bite-sized piece is easy to pop in my mouth while holding on to my hiking stick if I am eating on the trail. The pouches are perfect sharing size too but I keep them for myself. The hubby can have his own pouch.
We each like two of the 4 flavors more than the other so we don't' have to fight over them Brooks loves the Korean BBQ and the Ginger Teriyaki Chicken. I am in love with the Sweet Chili Pork and Szechuan Peppercorn Beef.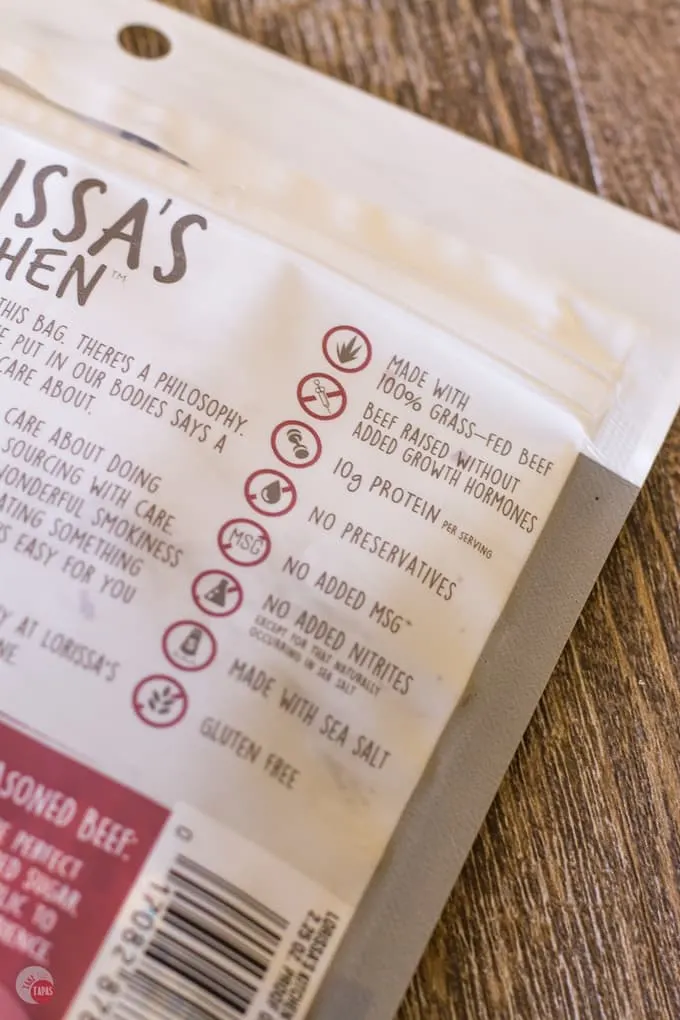 My main reasons for loving Lorissa's Kitchen's Meat Snacks are the following:
• 100% grass-fed beef
• Responsibly raised
• Antibiotic free chicken and pork
• 11 grams of protein per serving (yippee!)
• No added growth hormones (don't need those anyway)
• No nitrites (thank goodness!)
• Zero added MSG
• No preservatives (don't need to be a pickle)
• Gluten free (for all my Paleo peeps out there)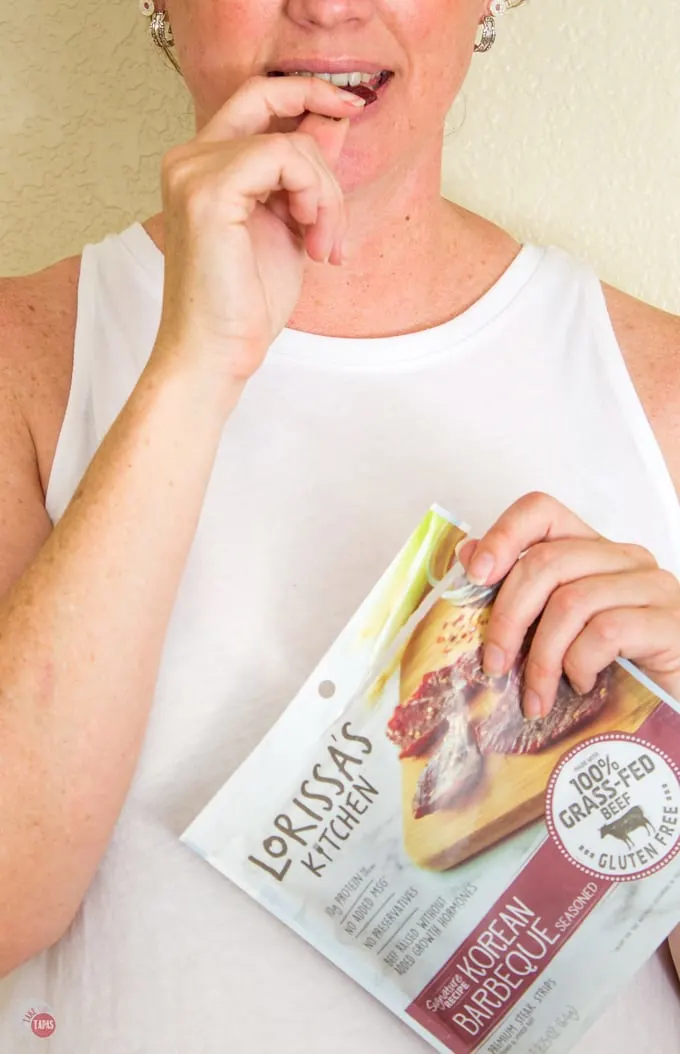 I will definitely be keeping a few pouches in my hiking gear from now on. Maybe with Lorissa's meat snacks, the proper dinner before, and hydration before and during my hike, I will make it to the summit of each of my weekly hikes.
I can't forget to stretch too!
Enter this promotion to win a prize a prize package filled with Lorissa's Kitchen Meat Snacks. After you enter you will receive a 20% off coupon for your purchase on Amazon.
Don't forget to follow them Facebook and Instagram to see where others are eating Lorissa's Kitchen meat snacks. Follow me on Instagram to see how my weekly hikes are going!