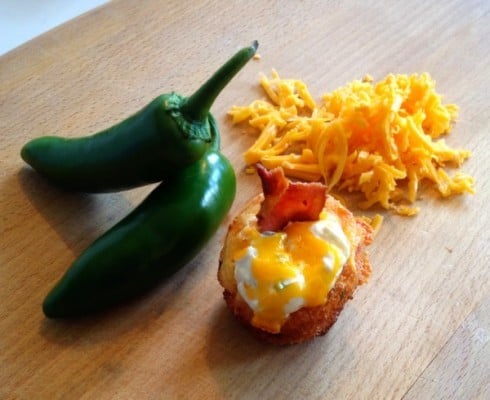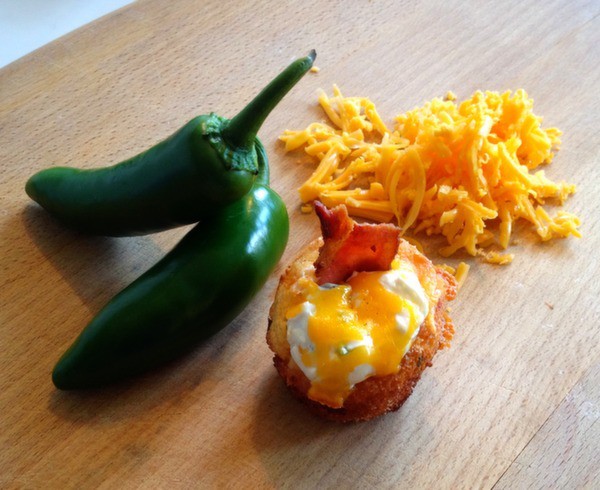 It's March Madness time in the Stewart house!
My husband, Brooks, is a die-hard Kentucky fan. Go Cats! During this sports season, he can be heard in the living room yelling at the players and occasionally throwing couch cushions and pillows when the players do not follow through on his loud suggestions. Needless to say, I am a basketball widow for the next few weeks. As foodies, this presents the perfect opportunity to showcase some game day food. I also believe that the better the food, the better the athletes play(yes I know they can't taste it) thus making my home life a little less noisy.
The past few years I have been cooking at our church and the lovely southern ladies there have taught me a thing or two about making cornbread. In the South, cornbread and some spicy jalapeno poppers are staples and a foundation for an amazing game-day snack. My next thought turned to the amount of dirty dishes two separate snacks can make. I'm not usually the one that washes the dishes, so this saves my husband from having so many to clean after the game.
Here is my take on jalapeno poppers and cornbread made into one easy bite!
Jalapeno Popper Cornbread Snacks
Makes 24 Jalapeno Popper Cornbread Snacks
Active time: 20 minutes plus baking
2 cups self-rising cornmeal
2 large eggs
1 1/3 cups milk
1/2 teaspoon salt
dash of black pepper
1 garlic clove, minced
2 cups Sharp Cheddar cheese, grated
1 teaspoon onion powder
2 tablespoons salsa
one 4 ounce can of sliced jalapenos
2 tablespoons cooking oil (not olive oil)
Filling:
2 medium jalapeno peppers, seeds and ribs removed, chopped
4 ounces whipped cream cheese
1 cup sour cream
8 slices of bacon, cooked
Preheat the oven to 425F. While you are preheating you can go ahead and put in your baking pan as well as it needs to be hot when the batter goes in. Mix the cornbread ingredients together except 1 cup of the cheese and the cooking oil.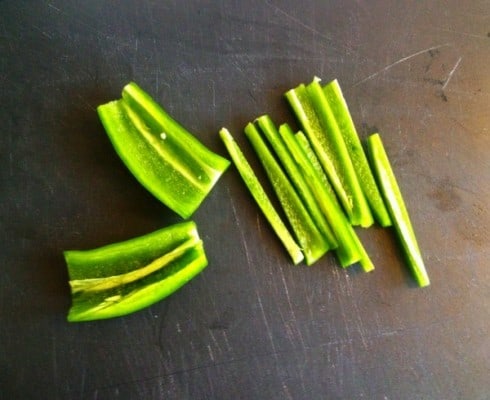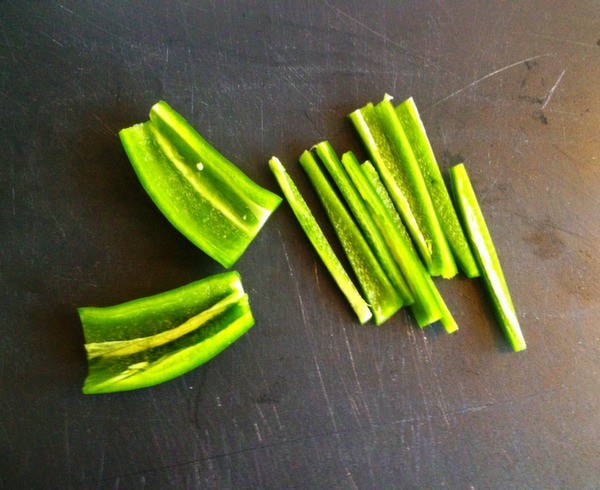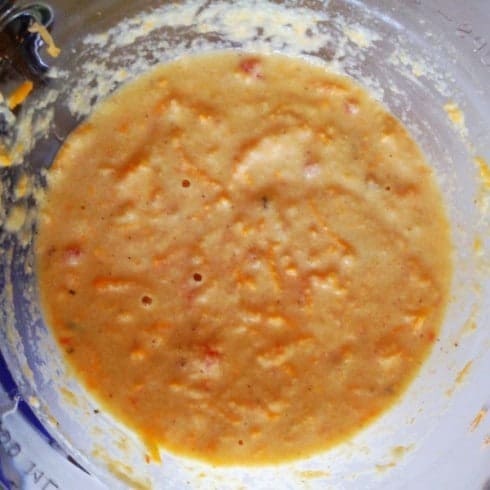 When the oven is ready, so is the pan! Place a small amount of cooking oil in each of the batter wells along with a tiny sprinkle of cornmeal mix. This helps with the muffins not sticking (thanks ladies!) Place pan back in oven for one minute to heat the oil. Remove pan and pour the batter into the mini-muffin pan, filling 2/3 of the way full. Bake for 15 minutes.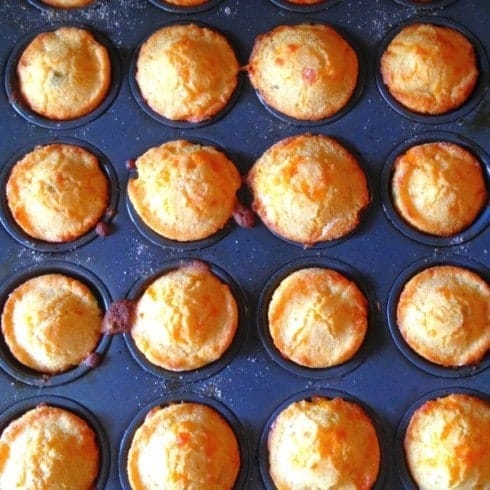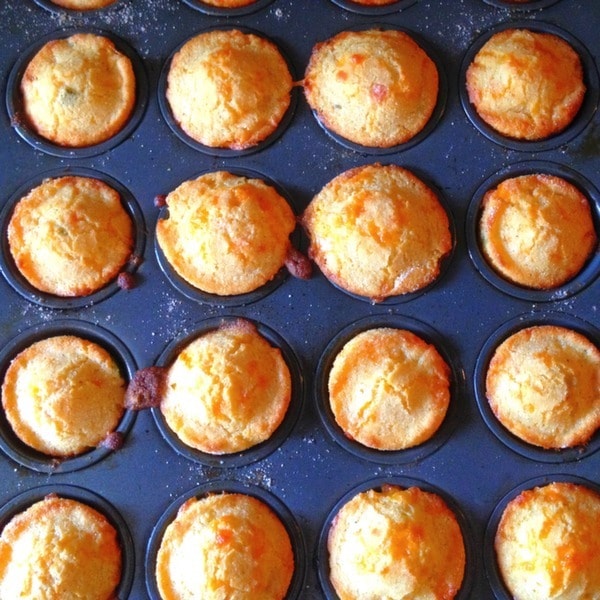 Remove and let cool. You can store these in a zipper bag in the fridge for a few days if you are not ready to serve.
Ready to make the filling? Combine the cream cheese, sour cream, and fresh jalapenos.
When ready to serve, take a melon baller (or small spoon) and scoop out the insides of the corn muffins.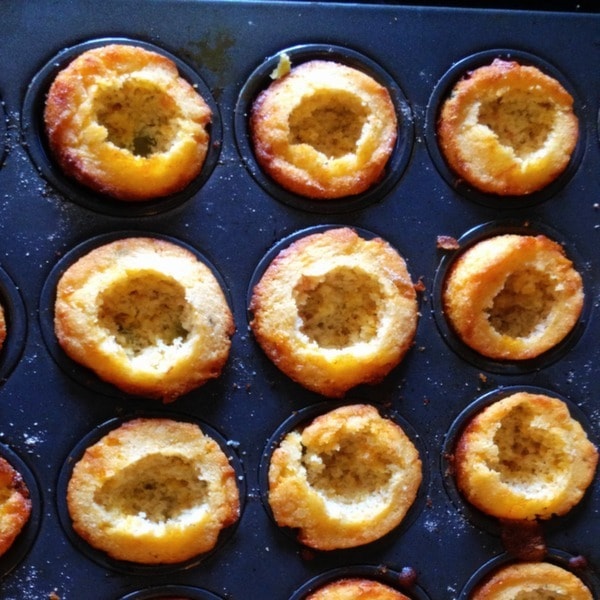 Add a teaspoon of the filling to the cavity. Once you have filled all the muffins, place a slice of the canned jalapenos on each muffin and cover with a small amount of shredded cheese. I leave these in the same pan they were cooked in to reduce dirty dishes (ha ha).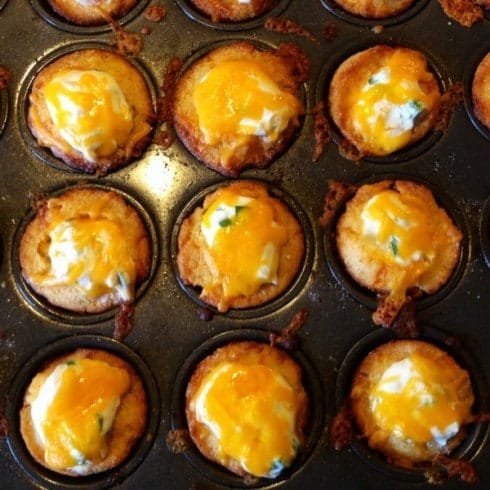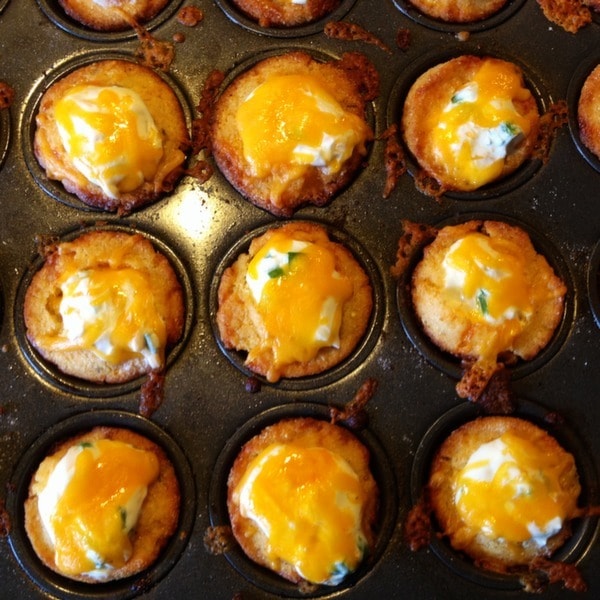 Return to the oven for 5 minutes to heat the filling and melt the cheese. Remove from pan and place on serving platter. Break off a piece of cooked bacon and place in the top of the muffin! Serve at the next tip off!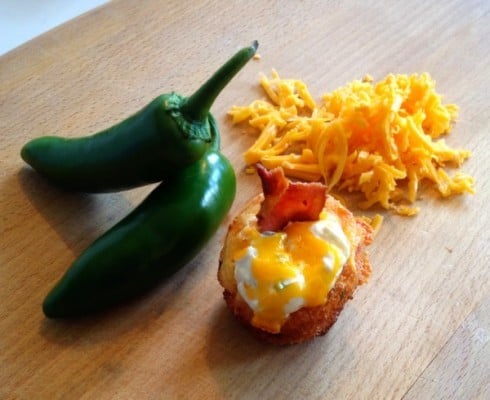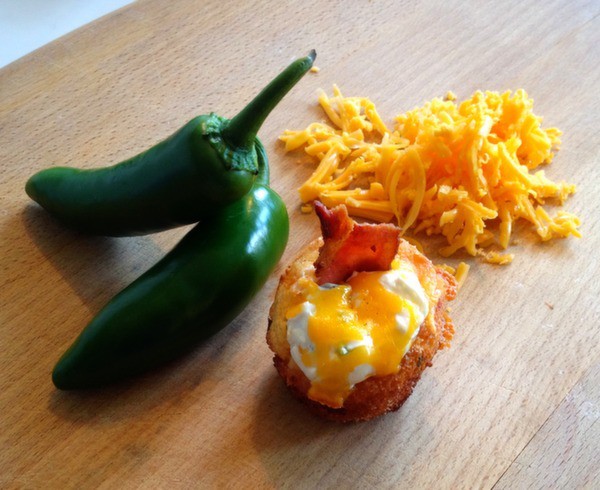 (Recipe adapted from "Bell's Best," by Mary V. Dunn, Cookbook Publishers, 1981.)
If you like reading my posts and seeing my recipes, follow me on your favorite social media channel for behind the scenes photos and much, much more: Pinterest, Facebook, Instagram, and Twitter!
©TakeTwoTapas.com. Content and photographs are copyright protected. Sharing of this recipe is both encouraged and appreciated. Copying and/or pasting full recipes to any social media is strictly prohibited.