This shop has been compensated by Collective Bias, Inc. and its advertiser. All opinions are mine alone. #20MinutesToTasty #CollectiveBias
Don't just meal plan for dinner but snack plan for all your hungry students when they come home from school! An after-school snack wrap is the perfect way to get them fed!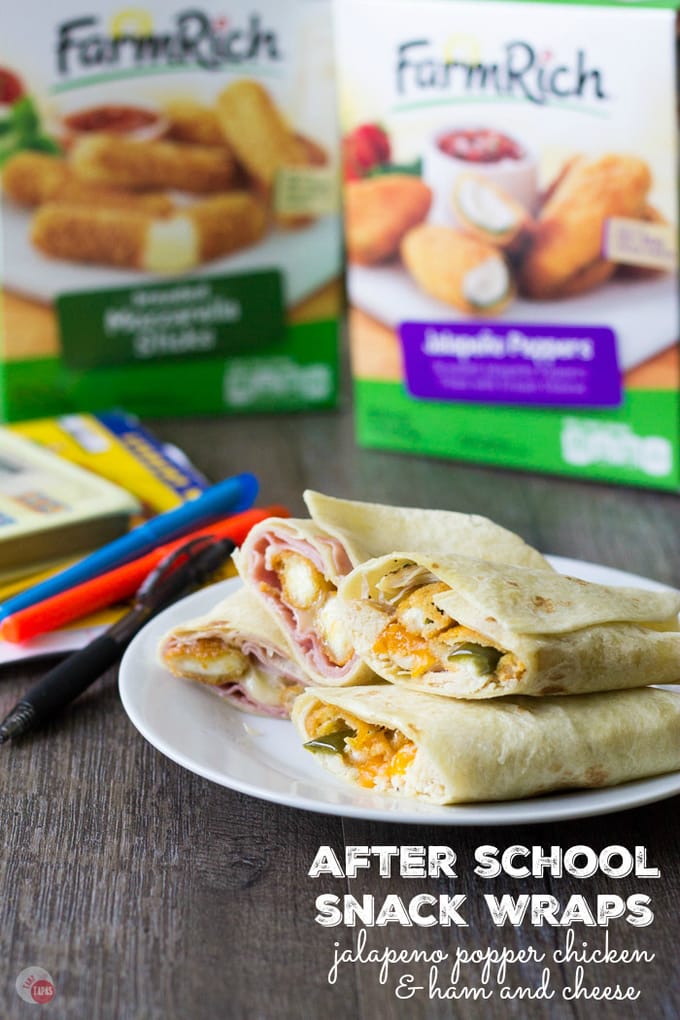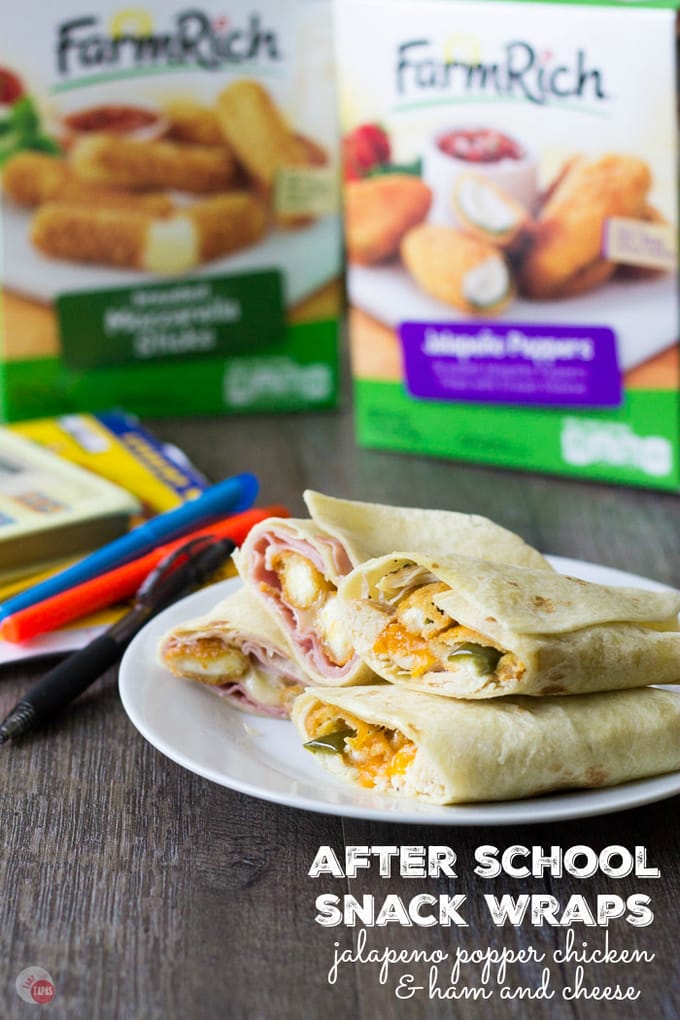 Who needs an after-school snack? It seems that everyone these days is into meal planning. I will have to admit that I need to do a better job at meal planning so my dinnertime doesn't descend into chaos.
Once school started back a month ago, I have been better about planning a menu for the week with allowances for surprises that arise during the day, ie school meetings and practices, but a bigger problem that I face is the after-school snack. This sometimes wreaks havoc on the dinner plans that I had prepped earlier in the week.
The Snack Struggle is Real
Most days, my boys come home from school and eat crackers, cheese, an apple, etc. Those things are great but if I go too long between these few things and dinner time, they break out the more heavy duty snacks.
Popcorn and a quick turkey sandwich are great but when dinner rolls around, they are not hungry anymore. Of course, 1 hour after I have cleaned up the dinner that they barely touched, they are hungry again. Time for a snack planning intervention.
Having the right snacks on hand can help you regulate their intake, give them the protein they need to hold them over until dinner time, and if prepped ahead of time, can take less than 20 minutes to throw together.
How to Snack Plan
A key to snack planning is having lots of ready made items on hand. Ready made doesn't always mean buying it from the store already cooked but prepped at home ahead of time. I love buying chicken breasts in bulk and separating them out into appropriate portions.
If there are a few left over from the packages, I cook them in the crockpot for shredded, cooked chicken later on. Having packages of cooked chicken meat is most helpful for quick quesadillas, taco night, and the emergency chicken salad craving that you have and no one else wants.
Also having other items on hand helps with the snack situation. Cheese, deli meat for sandwiches, fresh fruit, and salsas. These are staples that you should always have if you have hungry children living with you!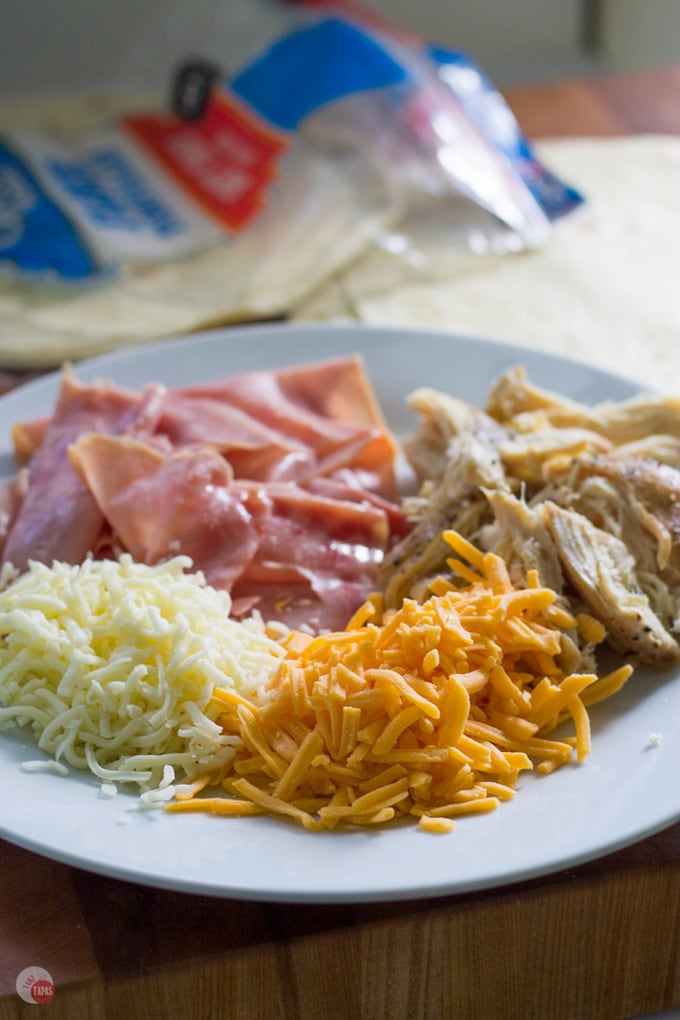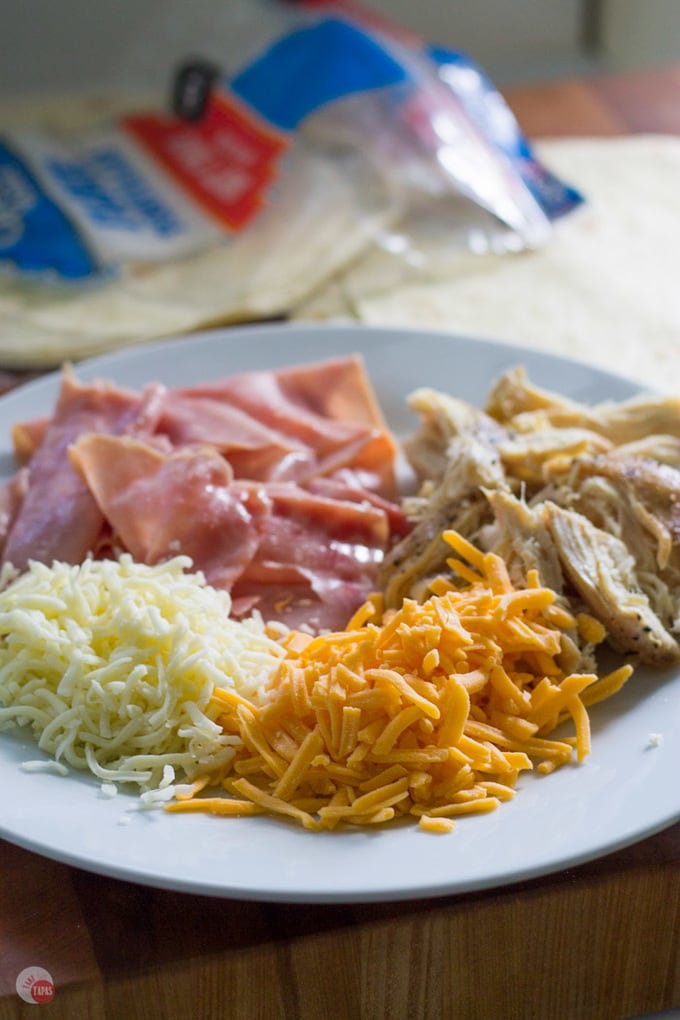 Getting the Snacks to the Stomachs
Let me show you how I snack plan to keep my boy's stomach growling at bay while they are working on their homework and out of my kitchen while I am trying to get dinner finished.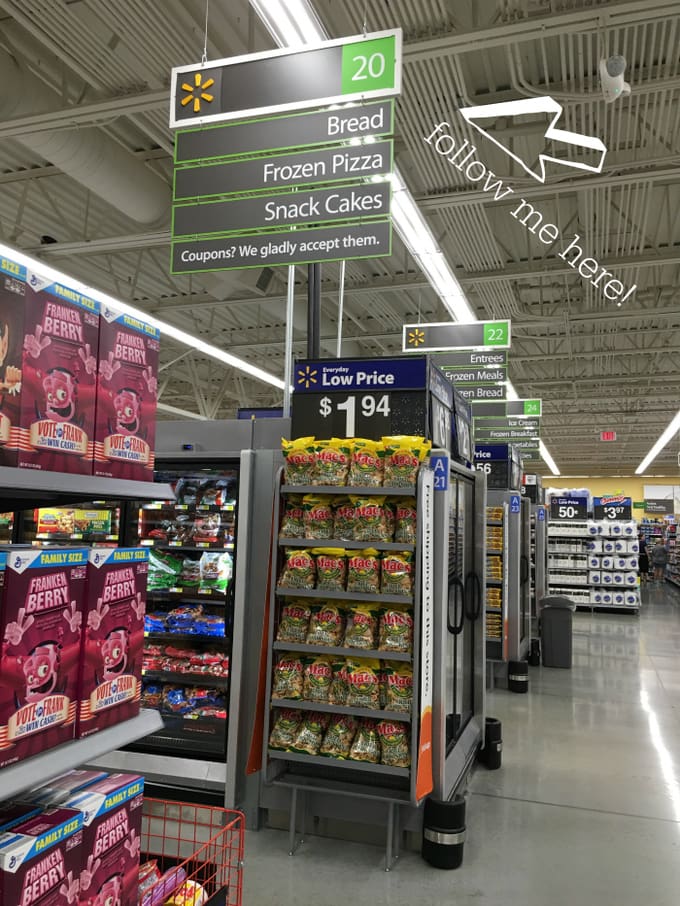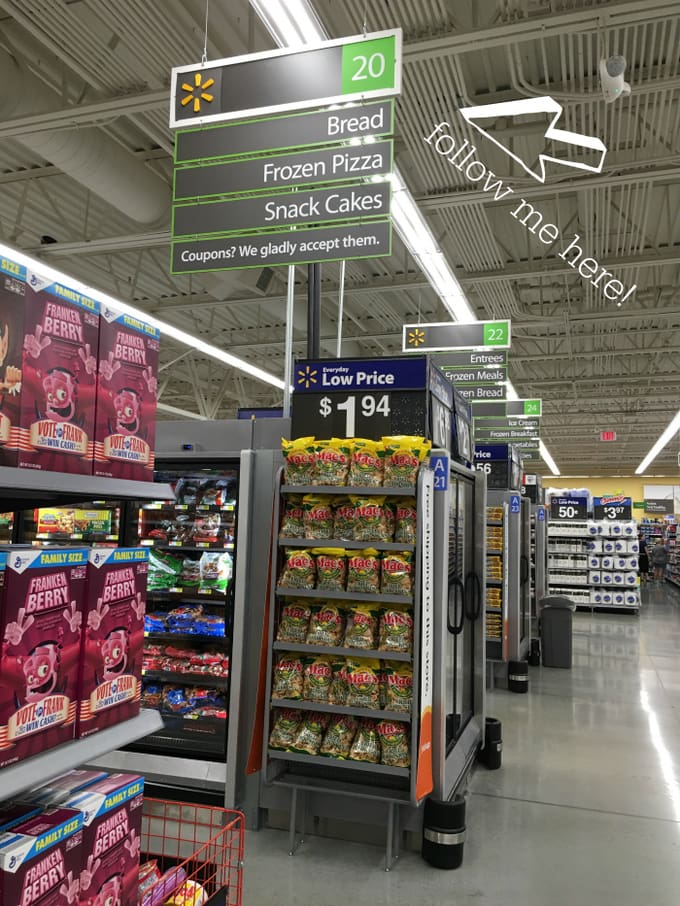 First thing is first. You must be stocked up for this snack attack to go smoothly. When I need to get my pantry ready, I head to Walmart, or our "Smallmart," and grab my provisions.
We call it the "Smallmart" because it is a Walmart food market that is closer to us than the full-size store so I use it to grab my go-to items.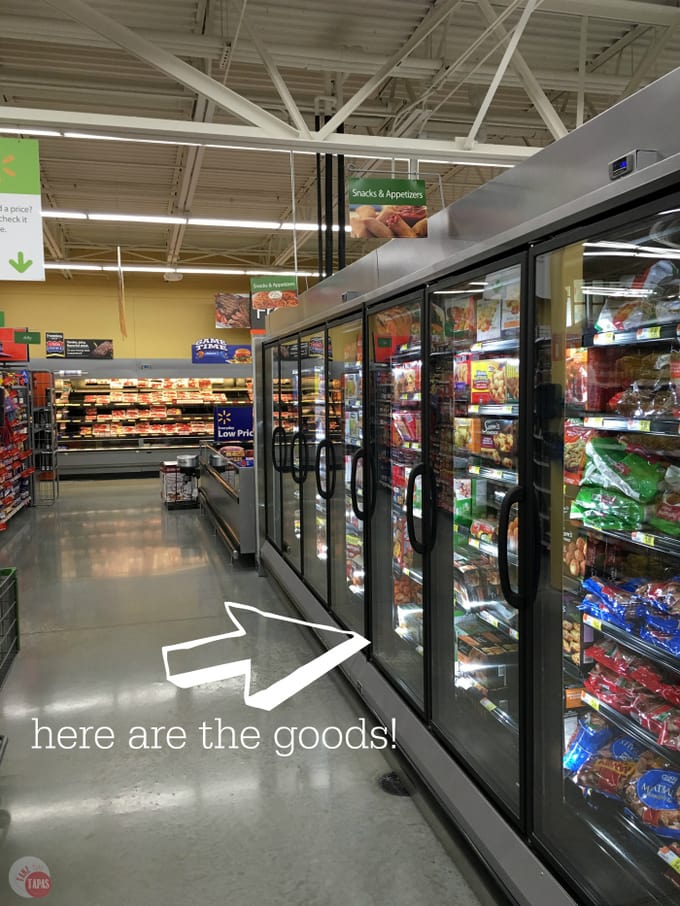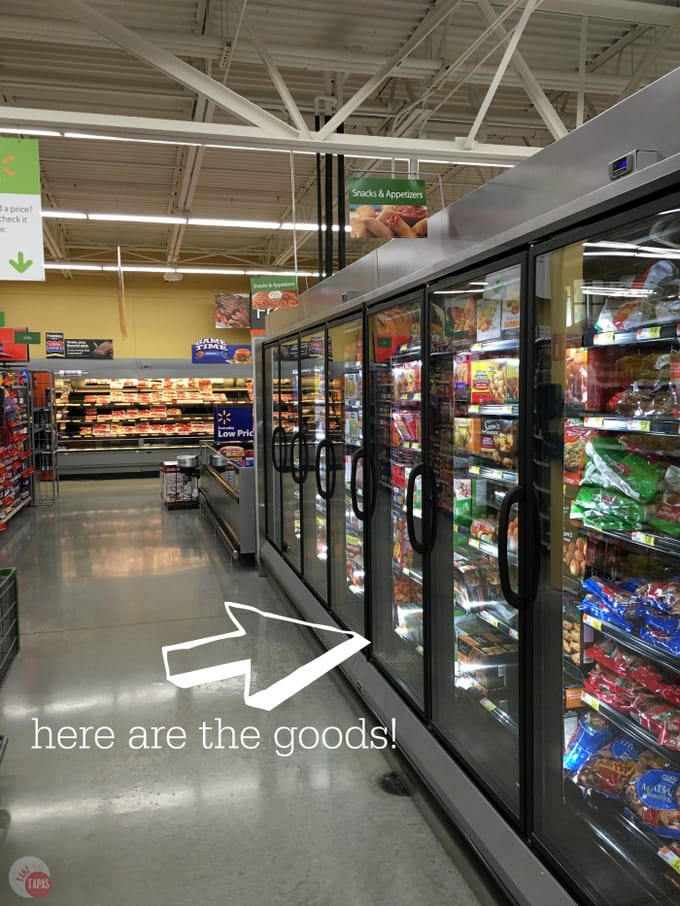 A few of those items that I have on hand all the time are tortillas, taco shells, Farm Rich snacks, deli meat, and lots of cheese. I might even throw in a rotisserie chicken if I haven't had time to make some shredded chicken meat in my crockpot.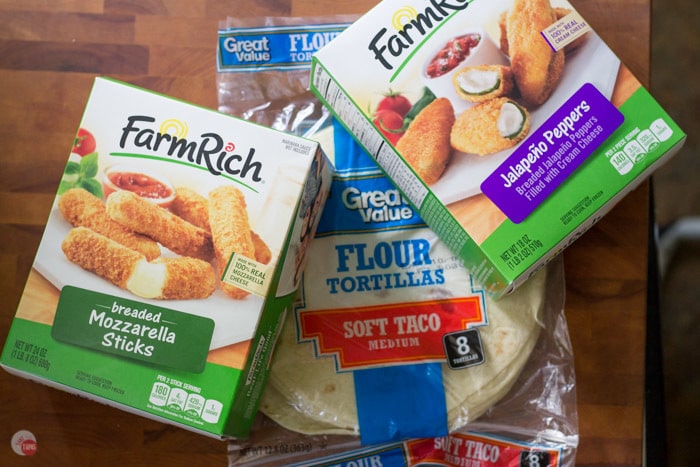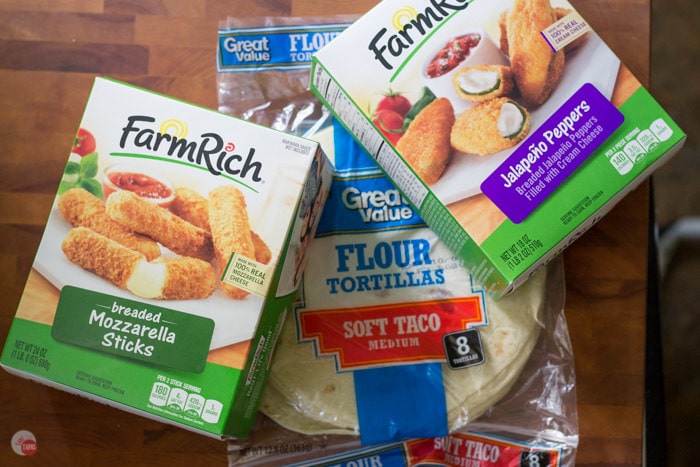 If you have kids and are a chronic snacker, you might want to check out Farm Rich's Loyalty Club for additional coupons. I don't know about you but I could always use a coupon! Those pennies add up when you are feeding hungry boys.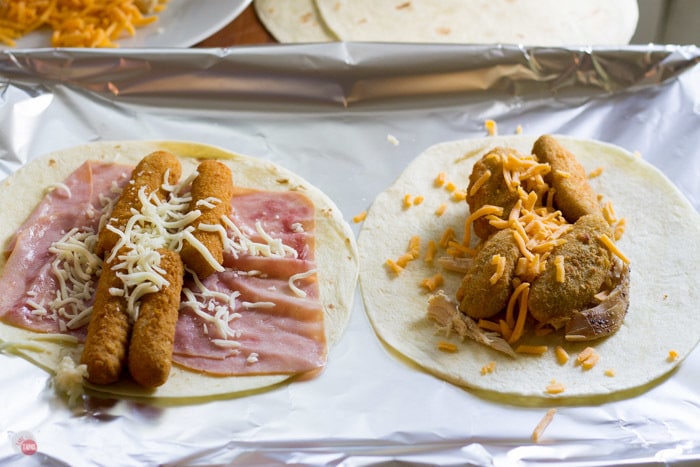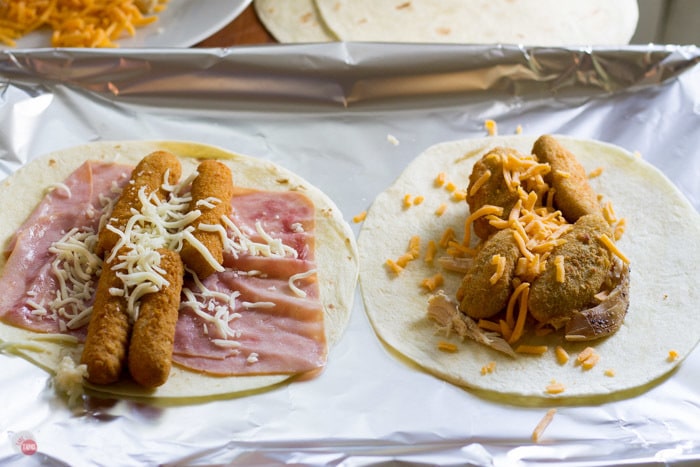 Here are two options that my boys love and are even fun enough for adults! I know I need a snack when they ask my help with all the new ways they are teaching math. I feel like I am back in school learning for the first time.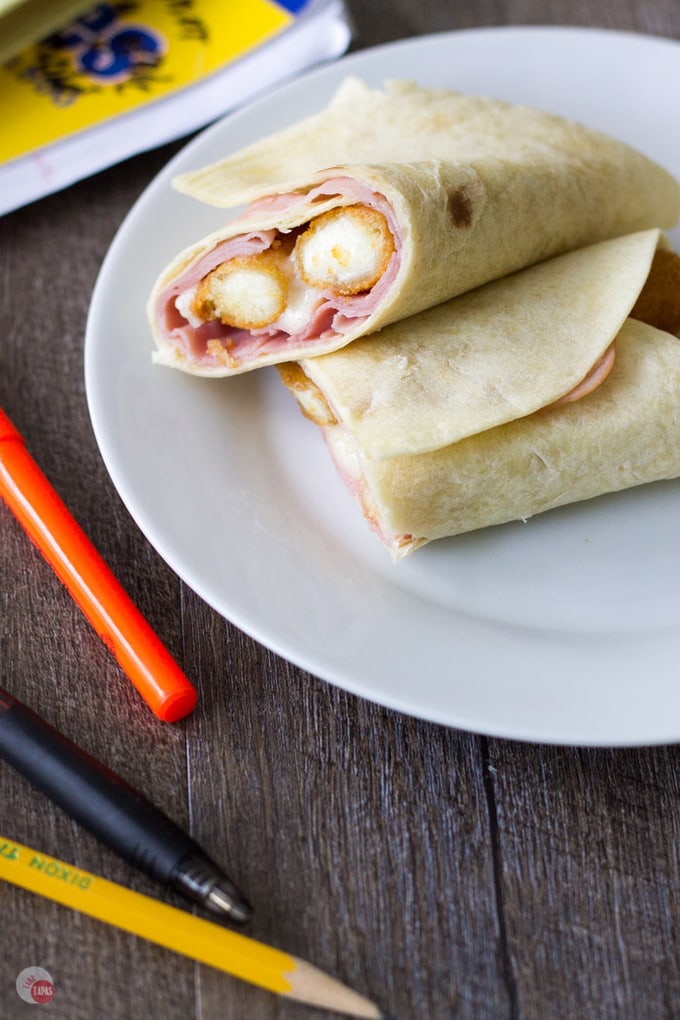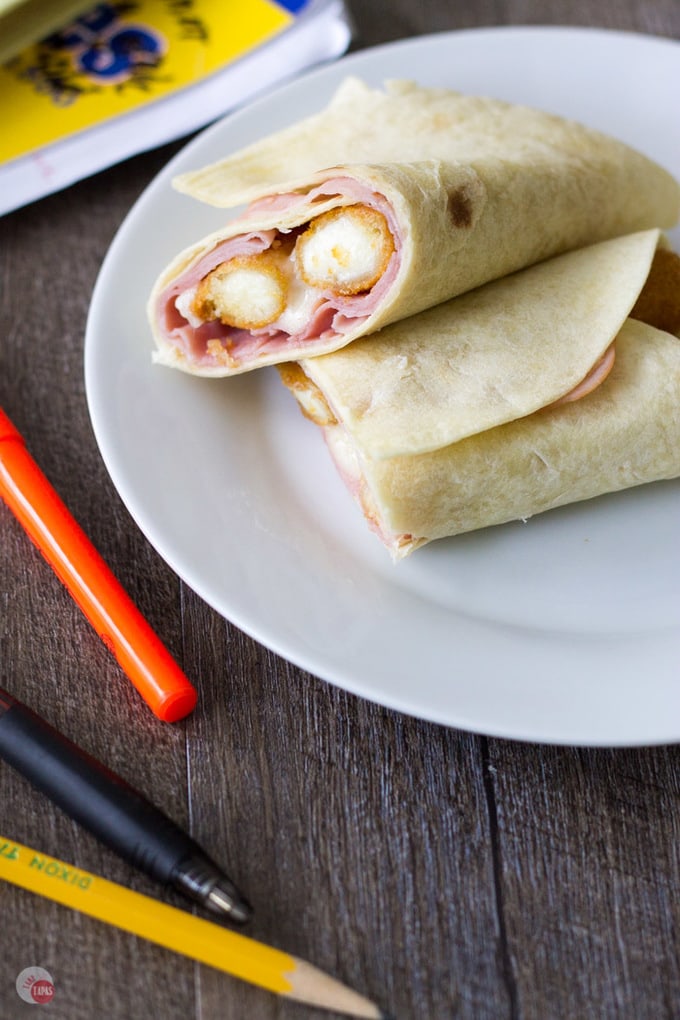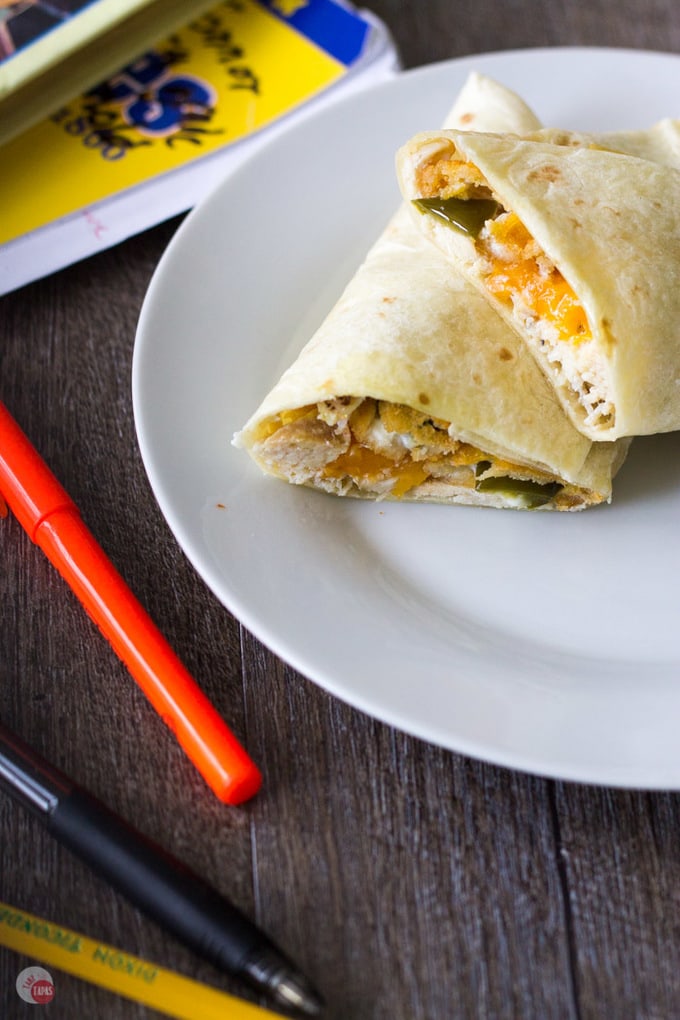 Man, math is hard! At least my snack was easy and fun!
Ingredients
8 Farm Rich Jalapeno Poppers
8 Farm Rich Mozzarella Sticks
4 Flour Soft Taco Shells
4 ounces sliced ham for sandwiches
1 cup chicken (, cooked and shredded (rotisserie chicken is perfect))
1 cup mozzarella cheese (, shredded)
1 cup cheddar cheese (, shredded)
Mustard for topping
Salsa for topping
Instructions
About 15 minutes before your hungry kids walk through the door, preheat your oven to 450F.
Place your jalapeno poppers and mozzarella sticks (4 per wrap) on a baking sheet.
Cook your poppers and sticks according to direction on package.
While the poppers and sticks are cooking, assemble the other ingredients.
Remove poppers and sticks when finished cooking and reduce oven temperature to 350F.
For each Ham and Cheese Stick Wrap:1 soft flour tortilla1/2 cup cheddar cheese3 thin slices of hamMustard for garnish
For each Jalapeno Popper Chicken Wrap:1 soft flour tortilla1/2 cup cheddar cheese1/2 cup cooked chickensalsa for dipping (optional)
To make the Ham and Cheese Stick wrap:Layer the mozzarella cheese, ham, mustard, and 4 mozzarella sticks on the flour tortilla.Place back on the baking sheet and place in the oven for 4-5 minutes or until the cheese is melted.
Remove, cool for a minute, then wrap up!Serve warm while the kids are doing their homework to keep them focused!
To make the Jalapeno Popper Chicken Wrap:Layer the cheddar cheese, cooked chicken, and 4 jalapeno poppers on the flour tortilla.
Place back on baking sheet and back in the oven for 4-5 minutes or until cheese is melted.Remove from the oven and cool for a minute.
Wrap up and serve to your hungry school kid!