Need cream cheese for a recipe but it needs to be spreadable? How long can cream cheese sit out while you are waiting for it to soften? Read on!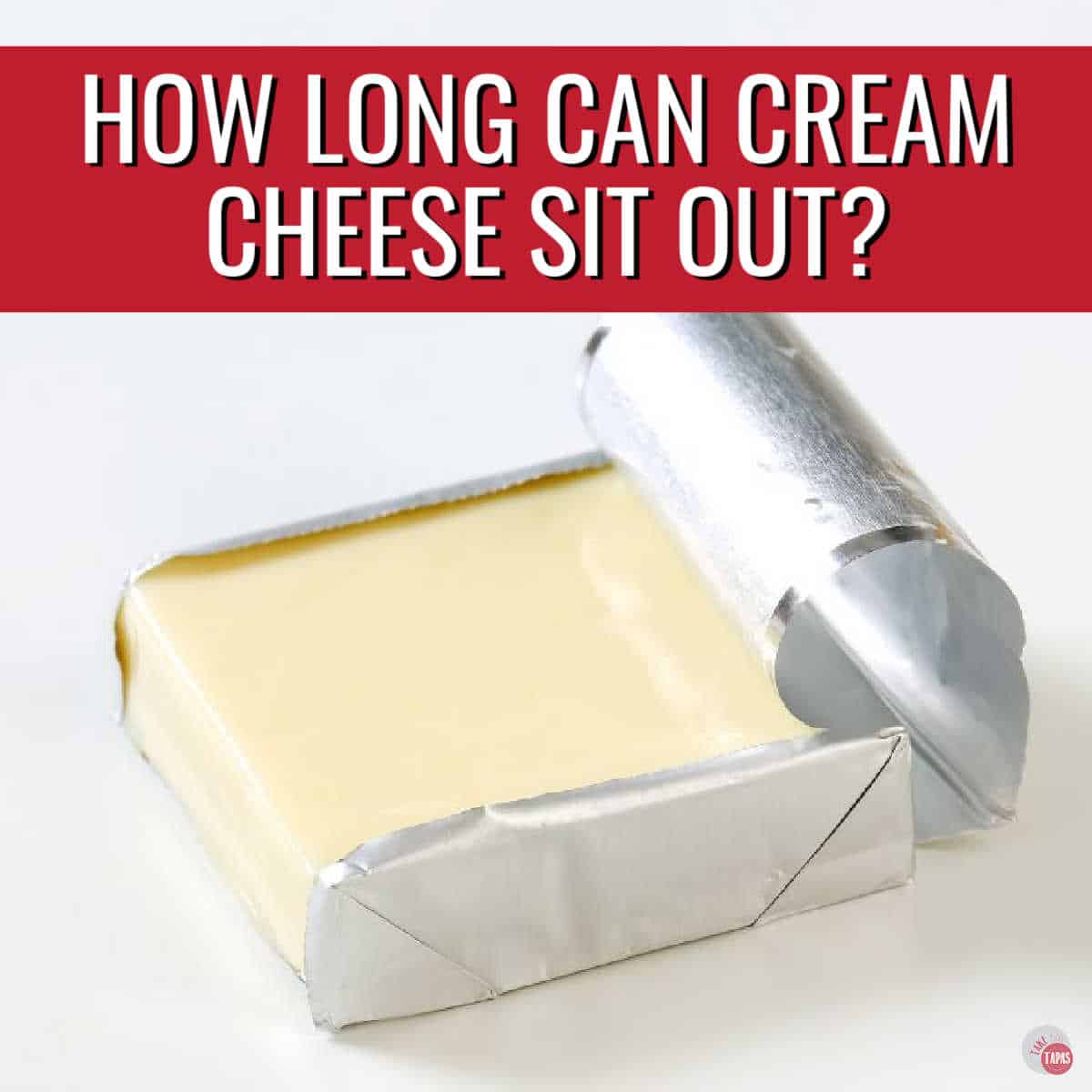 Cream Cheese at Room Temperature
Cream cheese is such a versatile staple in my kitchen. There are endless ways that I like to use cream cheese in my recipes.
It makes a great spread on bagels, of course, but it is also a great thickener and base for soups, dips, sauces, and even ice cream. It's also great in cream cheese frosting, cream cheese filling, and homemade cheesecake.
I love using cream cheese in all types of recipes, but incorporating cold cream cheese into a mixture can sometimes be a tough arm workout. The easiest way to save your arms is to let the cream cheese sit out so it can soften.
Like other dairy products, the shelf life of cream cheese once it is at room temperature is very short. Harmful bacterial growth can start after just a couple of hours. This disease-causing bacteria can lead to food poisoning, so it's important to soften cream cheese carefully.
But don't worry. The following tips and tricks will help guide you on the best ways of softening cream cheese safely!
This post may contain affiliate links. As an Amazon Associate, I earn from qualifying purchases. Read my disclosure policy here.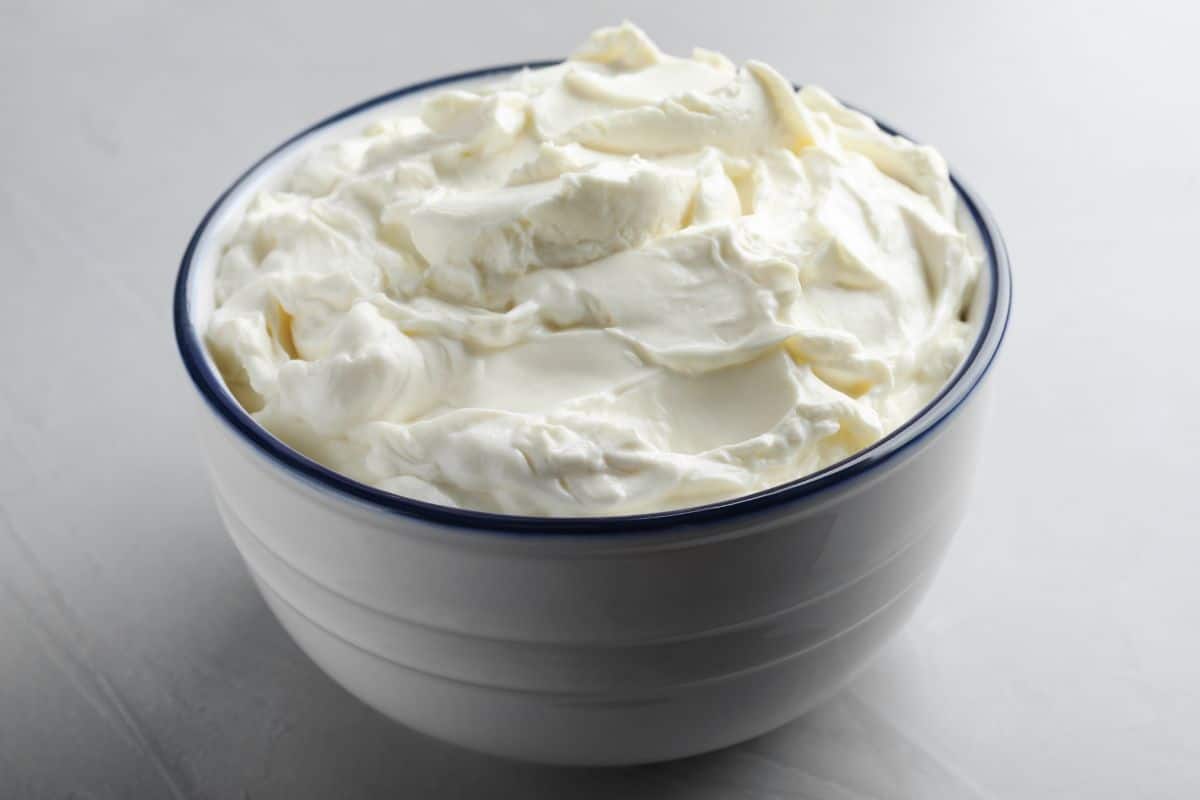 How long can cream cheese sit out?
When it comes to cream cheese, I follow the two-hour rule. Like with other dairy items, the growth of bacteria happens quickly with cream cheese if it's left out for too long.
It's important to store cream cheese properly because room temperature cream cheese is a breeding ground for bacteria such as salmonella and e. coli.
After two hours of room temperature exposure, cream cheese enters the danger zone of spoilage and should be thrown out.
Is it OK to leave cream cheese out overnight?
Cream cheese should not be left out overnight. It is highly perishable, meaning proper storage is important for the lifespan of cream cheese.
As a general rule of thumb, fresh cream cheese should not be left out at room temperature for more than two hours. After two hours, harmful bacteria begins to grow.
If you have cream cheese that has been left out of the fridge for a long time, you should get rid of it even if there are no signs of spoilage.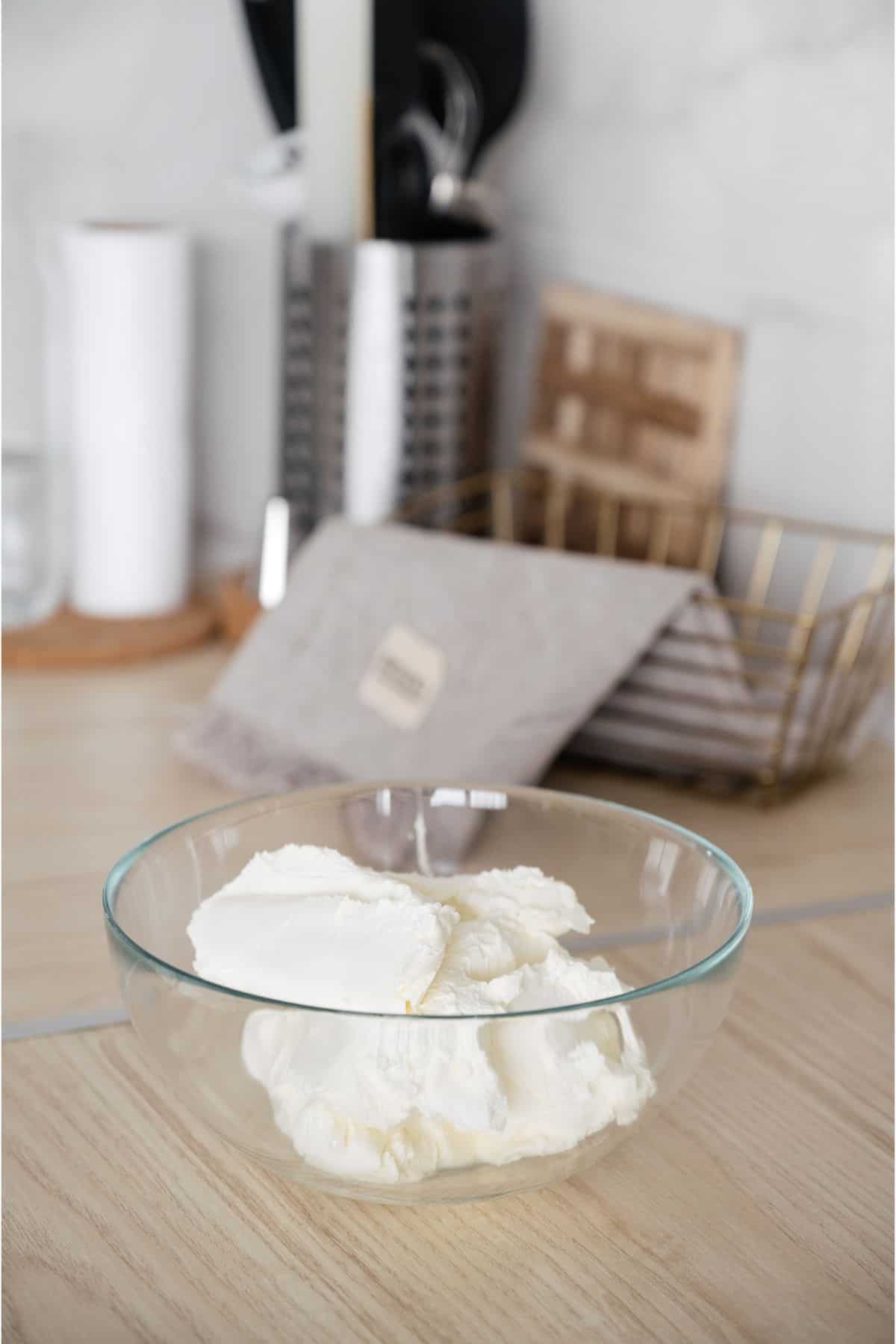 How to soften cream cheese?
There are several good ways to soften cream cheese.
My favorite method is to let the unopened cream cheese sit out on the kitchen counter for 20-30 minutes. When I start a recipe that uses cream cheese, the first thing I do is I set the cream cheese out.
Counter Top Method
That way, when it's time to incorporate it, it's already been thawing while I've been prepping the other ingredients in the dish.
This method allows the unopened package of cream cheese to thaw evenly, but it also takes the longest. If you still want to thaw it on the counter, but want to speed up the process, you can remove the cream cheese from the packaging and cut it into smaller pieces.
Dice into Small Cubes
I like to cut it into 1-inch cubes. Then, cover the cream cheese with plastic wrap and allow it to sit on the counter for about 15 minutes.
Microwave Method
The microwave method is the fastest way to thaw cream cheese, so it's great if you're in a time crunch. For an 8-ounce block of cream cheese, remove the foil wrapper and place the cream cheese on a microwave-safe plate.
Then, microwave for 15 seconds.
The last method is to thaw the cream cheese in warm water. Leave the cream cheese in the aluminum foil and submerge it in a hot water bath. Leave the cream cheese in the bath for about 15 minutes.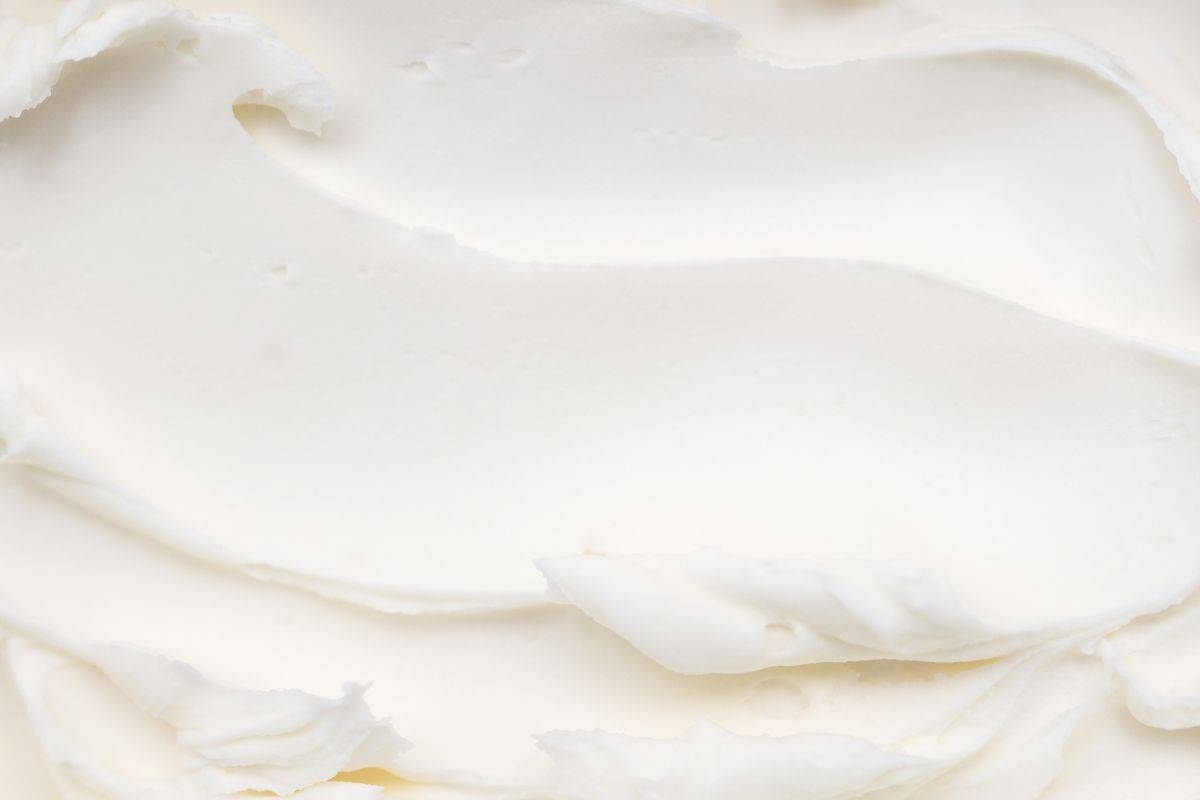 Can cream cheese be left out overnight to soften?
Leaving cream cheese out overnight to soften is not a good idea. Cream cheese's lifespan outside of the fridge is very short. If cream cheese is left out for an extended period of time, it should thrown out.
As to how long cream cheese should be left out, I recommend leaving it out for no more than two hours. Bad cream cheese can cause food borne illness, so it's very important to store cream cheese properly.
If you don't plan to use your cream cheese within two hours, it should be refrigerated in its original packaging. Plain cream cheese stays good in the fridge for about 10 days, but always double check the sell-by date or expiry date before using it since the amount of time that cream cheese is good for can vary slightly.
Storage
Store leftover cream cheese in an airtight container in the fridge.
If your cream cheese has a sour smell or sour taste, err on the side of caution and throw the cream cheese away. You wouldn't want to risk consuming spoiled cream cheese.
If you need to store your cream cheese for even longer, you can store it in its original packaging in an airtight container in the freezer. In the freezer, cream cheese can last for up to two months. When you are ready to use the frozen cream cheese, thaw it by leaving it in the refrigerator overnight.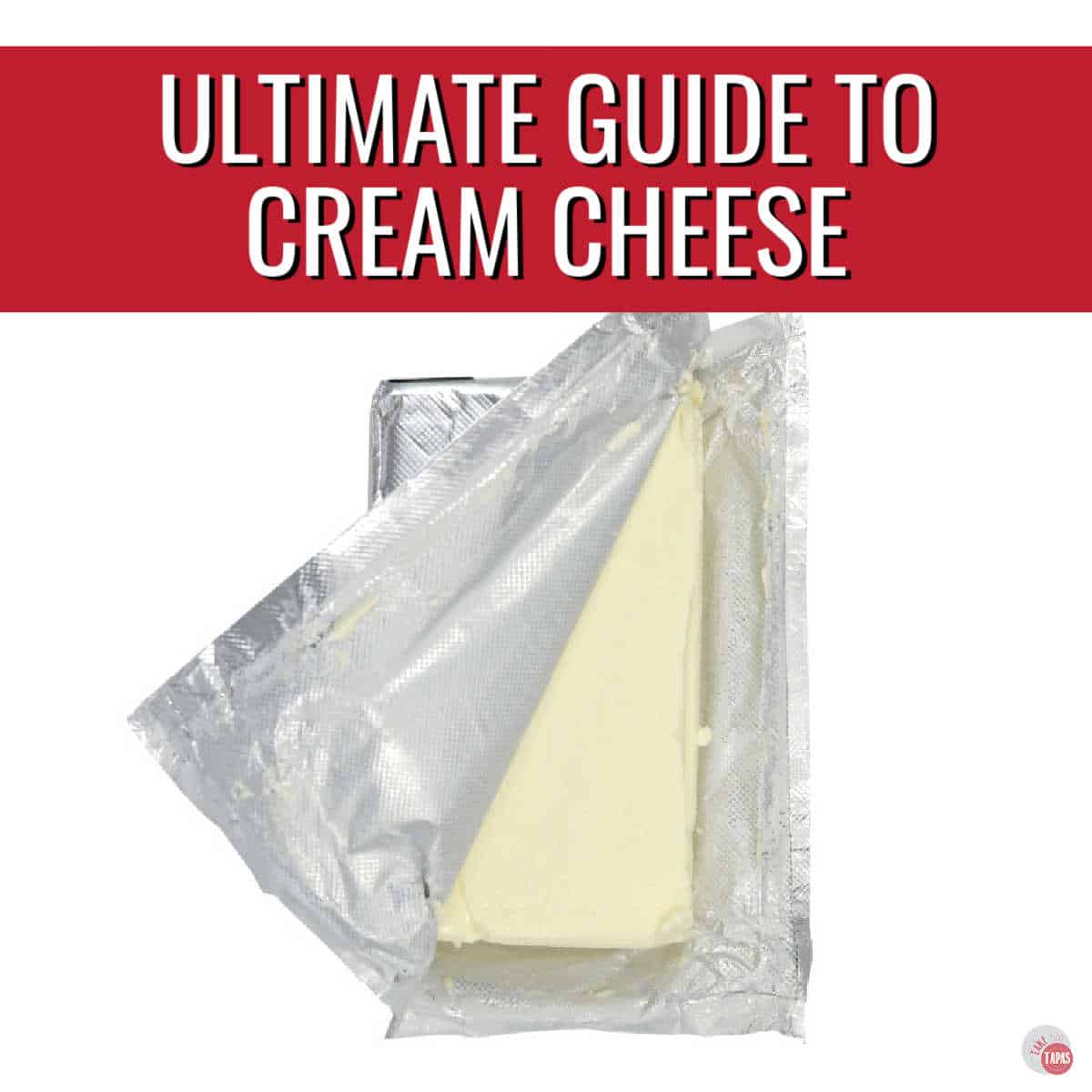 Want more information on cream cheese? Check out my Complete Guide to Cream Cheese! It answers all your questions, including: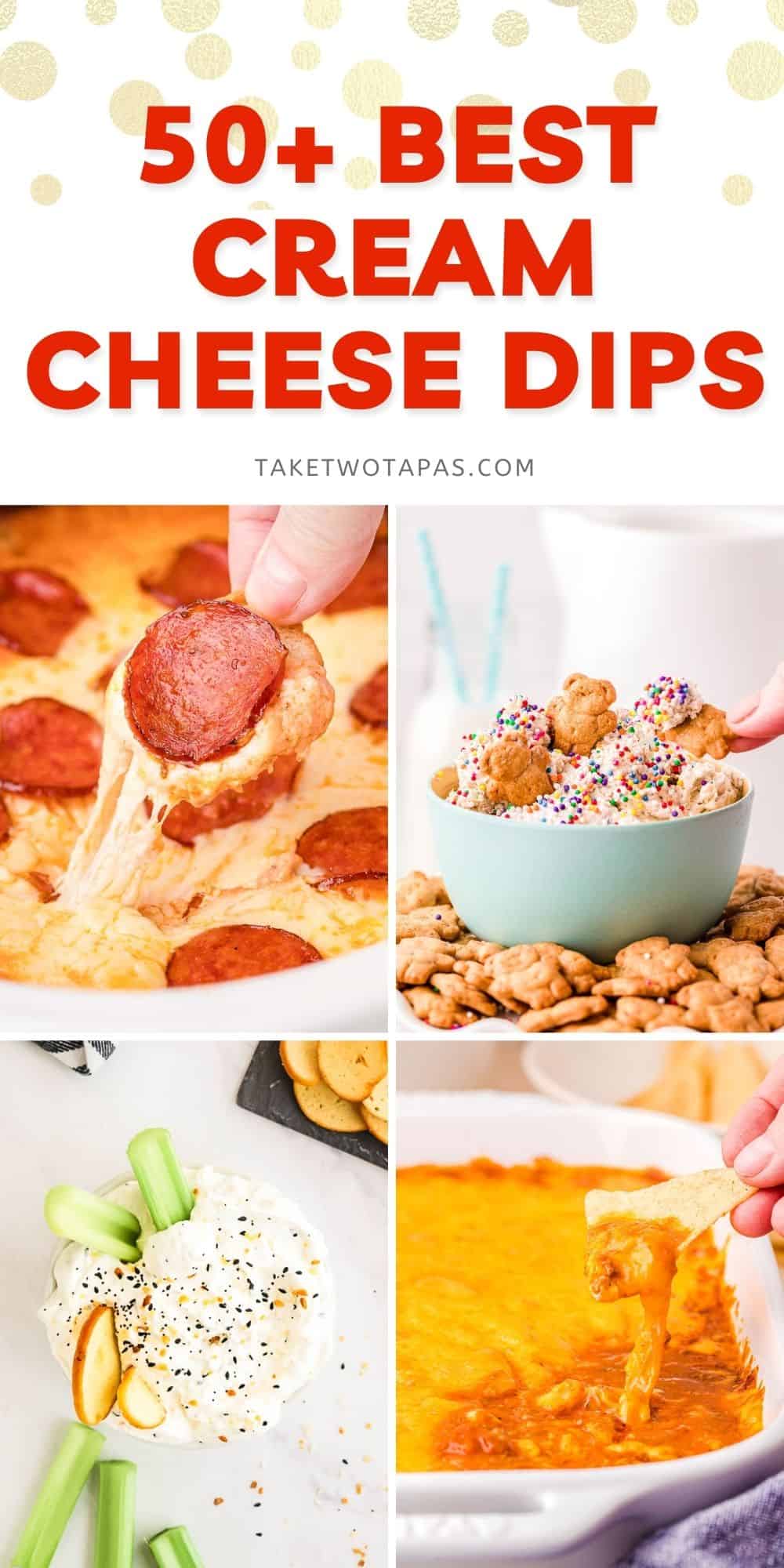 Then use all your cream cheese knowledge and make the best cream cheese dip! Here are some delicious recipes.
And if you want to make them ahead of time, see if you can freeze cream cheese dips!
If you love this recipe as much as I do, please write a five-star review in the comment section below (or on Pinterest with the "tried it" button – you can now add pictures into reviews, too!), and be sure to help me share on facebook!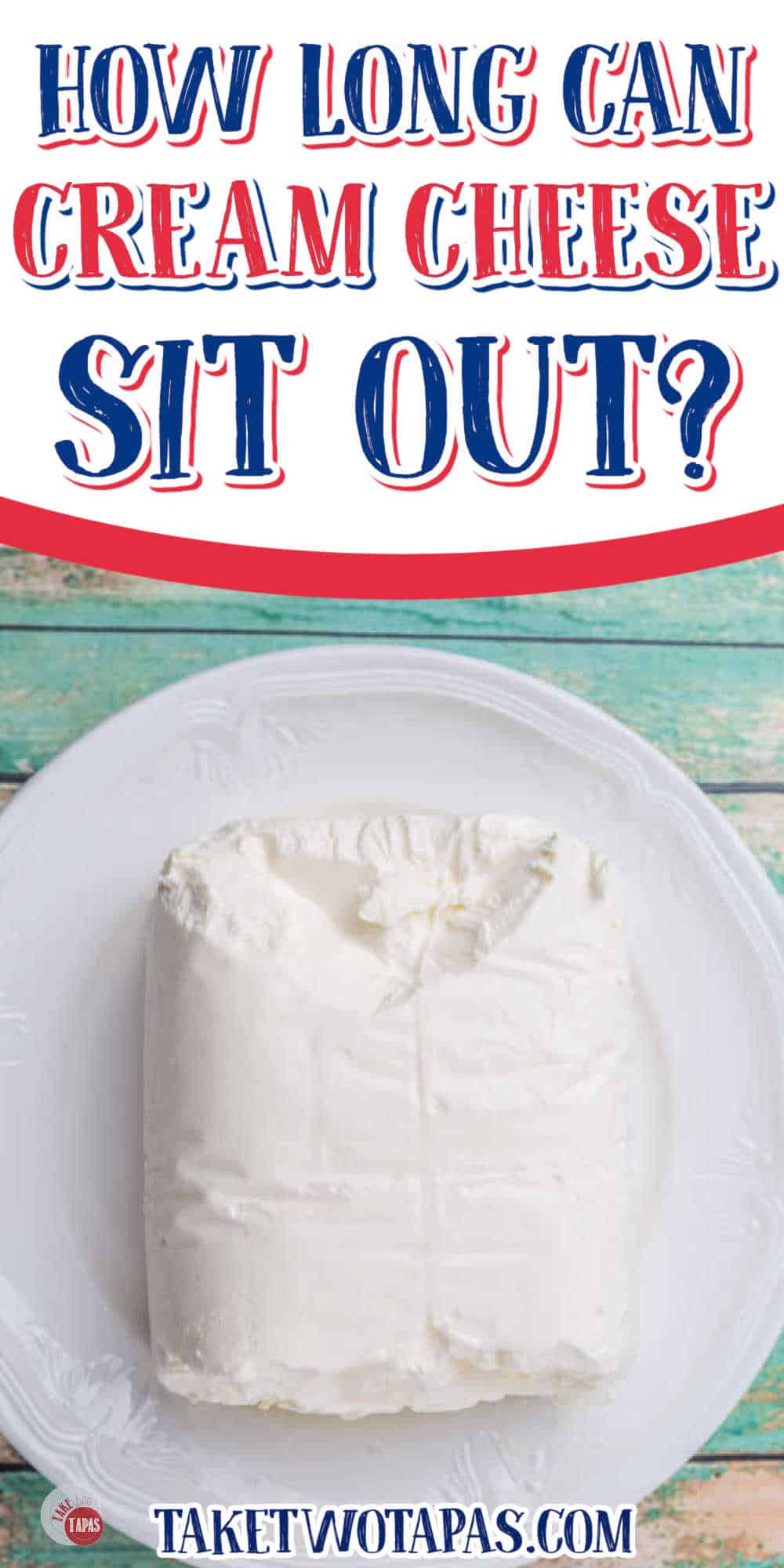 Though cream cheese cannot sit out at room temperature for very long, there are so many ways to quickly thaw it and store it for extended periods of time. Never leave cream cheese out unless you are using it within two hours. Otherwise, properly store it in the fridge or the freezer for when you need it.
Storing dairy products like cream cheese can be difficult, but I hope sharing some of my best tips for storing cream cheese will help make the task less daunting!
More Easy Appetizers
TakeTwoTapas.com. Content and photographs are copyright protected. Sharing of this recipe is both encouraged and appreciated. Copying and/or pasting full recipes to any social media is strictly prohibited.