This bright and sweet homemade ten-minute lemon curd is a cinch to whip up and will last for weeks in the fridge. You can use it for a variety of desserts!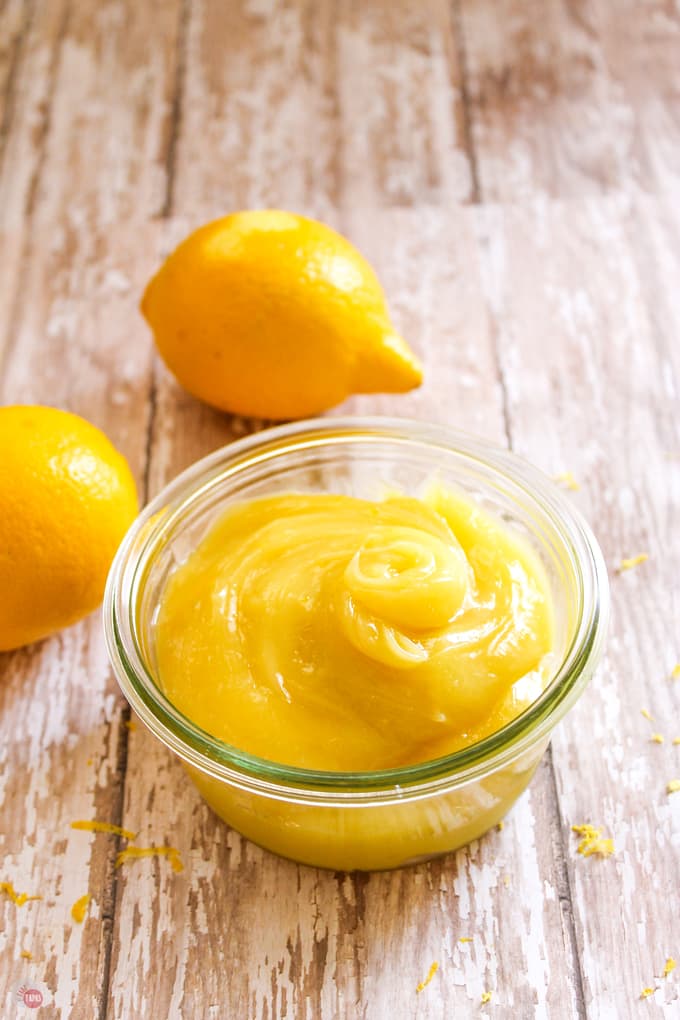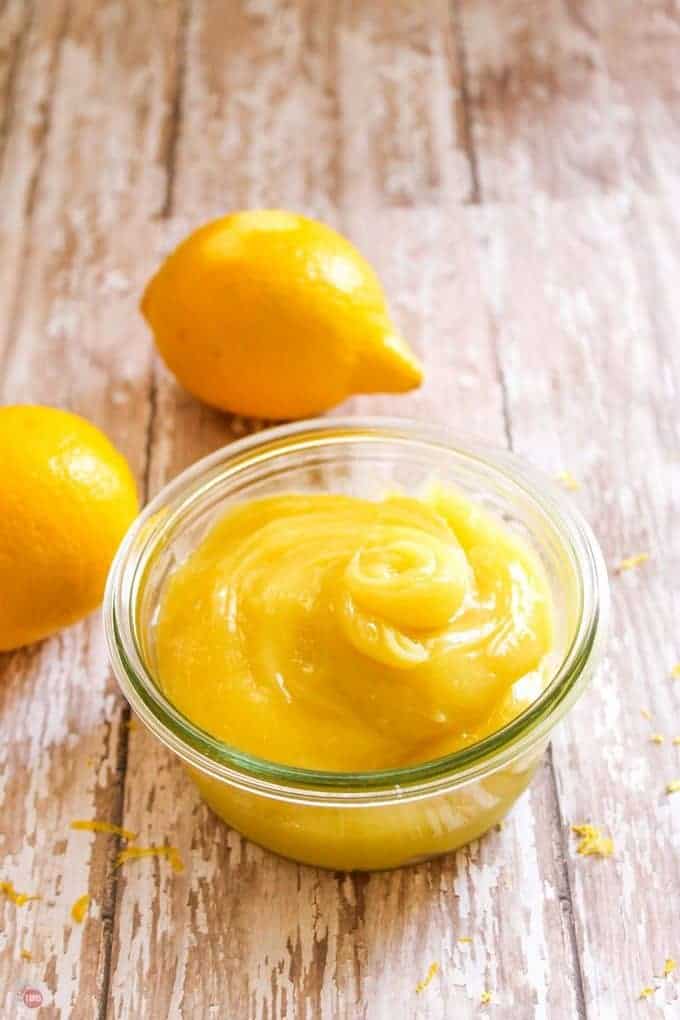 Cookbooks are among my favorite books, besides vampire romance novels and suspense thrillers. I go through seasons of genres when I read. Months of vampires and witches deciding whether or not to kiss, a whole Winter of medical suspense thrillers, or a week with a time-traveling Scottish woman.
One thing I read year-round is cooking magazines. I have 100s of them! This is how this lemon curd came about.
My most beloved cookbook is my Southern Sideboards. It was given to me by my mother-in-law at my first bridal shower. Not a very experienced cook at that point (I'm still not), she gave it to me so I could have a few of her favorite recipes to make for my new husband.
She wrote an endearing paragraph on the inside of the front cover and graciously put a star next to her favorites. I am so thankful for this book because I have used it so much!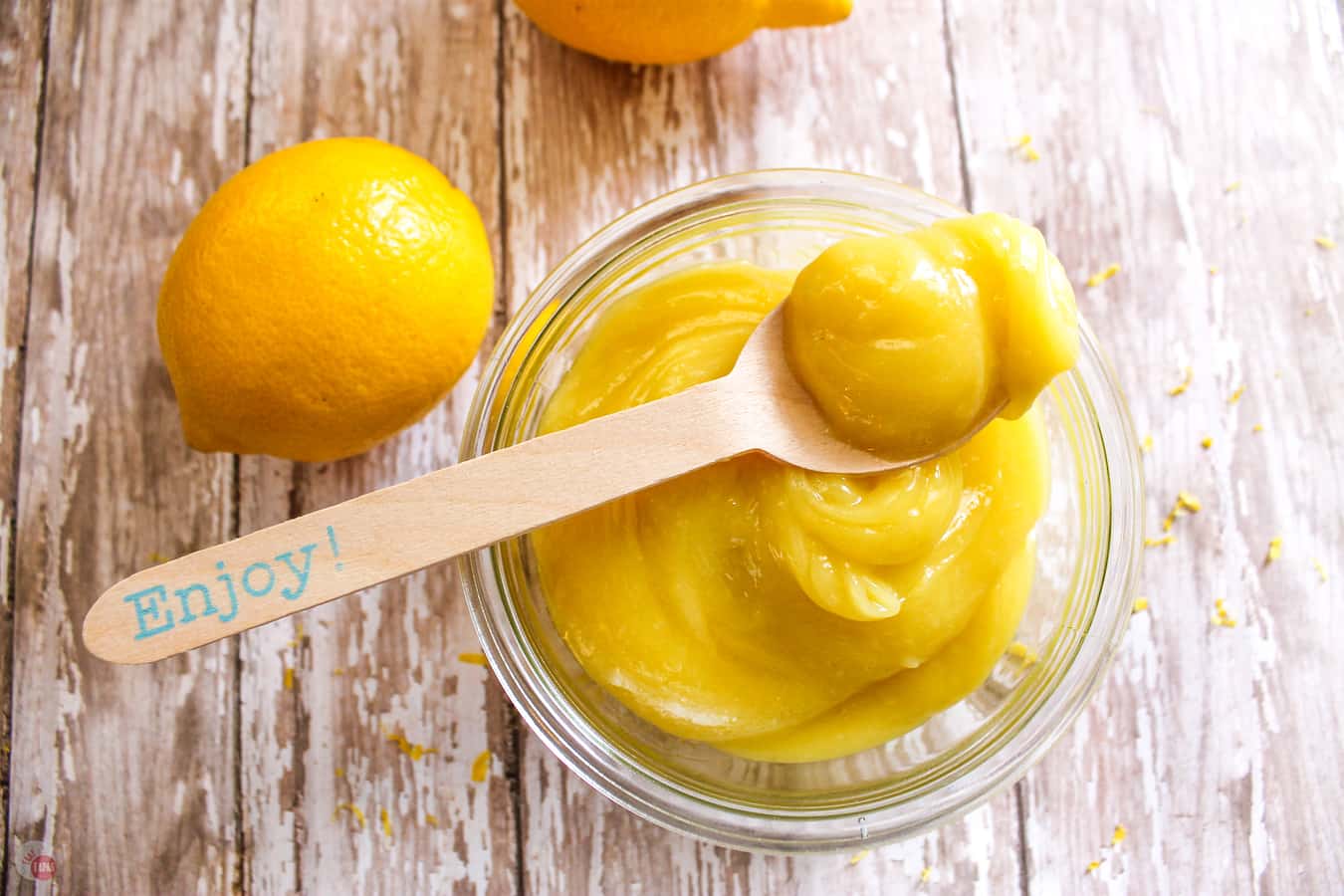 This post may contain affiliate links. As an Amazon Associate, I earn from qualifying purchases. Read my disclosure policy here.
Our Pimento Cheese Straw collaboration recipe and the first recipe posted on the blog was inspired by this book.
There are so many great recipes and this Lemon Curd is among them. If you have never made lemon curd from scratch and had only purchased it, you are missing out. It does take a few minutes and some patience while you are standing there stirring. But having some homemade lemon curd is totally worth it. The flavor of the lemon is so much more intense, bright, and the sugar taste isn't in your face like the store-bought version.
Making Homemade Lemon Curd is Easy!
The color of homemade lemon curd is also much more vibrant. I found that using the free range eggs that have the slightly darker yolks make the yellow color of the lemon curd that much more intense. The store-bought version tends to be lighter in color and pushes the lemon flavor to the back.
Simple and good ingredients make for a great final product. This homemade lemon curd is no exception. The recipe makes 2 cups so you can keep it stored in the fridge. Mine never lasts long because I tend to put it on everything. Including just a spoon that I then stick directly into my mouth.
Making lemon curd at home is super easy and only takes about 10 minutes. A double boiler and a spoon are really all the equipment you need, along with the ingredients, that is. Lemon curd is just a slow and low cooked sugar, butter, eggs, and LEMONS!
What is a double boiler?
A double boiler is a pot with a little water (about 2 inches,) that is brought to a boil and then reduced to a simmer. A glass or metal bowl is set on top of the pot of simmering water without the bottom of the bowl touching the simmering water under it. A glass bowl is great for working with acidic recipes and you can see the water level under it. A metal container is best for a quick cooking recipe.
A distance of about 3-4 inches between the water and the bottom of the top container is best. The top container should fit down into the bottom container slightly but not seal it completely or the steam from the simmering water below can cause an explosion!
Keep the top container on the counter while you are heating the water and once the water reaches a simmer, place the top container on the pot and stir. If you heat both the top and bottom together, the top container might get too hot and burn the ingredients and your hands!
Here is a great pictorial on how to set up one.
When you are ready to make the lemon curd, just stir the ingredients together slowly until the lemon curd coats the back of a spoon and when you run your finger through it, a clear finger mark remains.
If you are a stickler for temperature, the final temperature should be around 170F. You can use a thermometer to check the temperature and your lemon curd will turn out perfect every time!
For more insider tips & tricks, and a candid behind the scenes look follow me on social media! Check use out on Pinterest, Facebook, Instagram, & Twitter (yes, people still use Twitter, LOL!)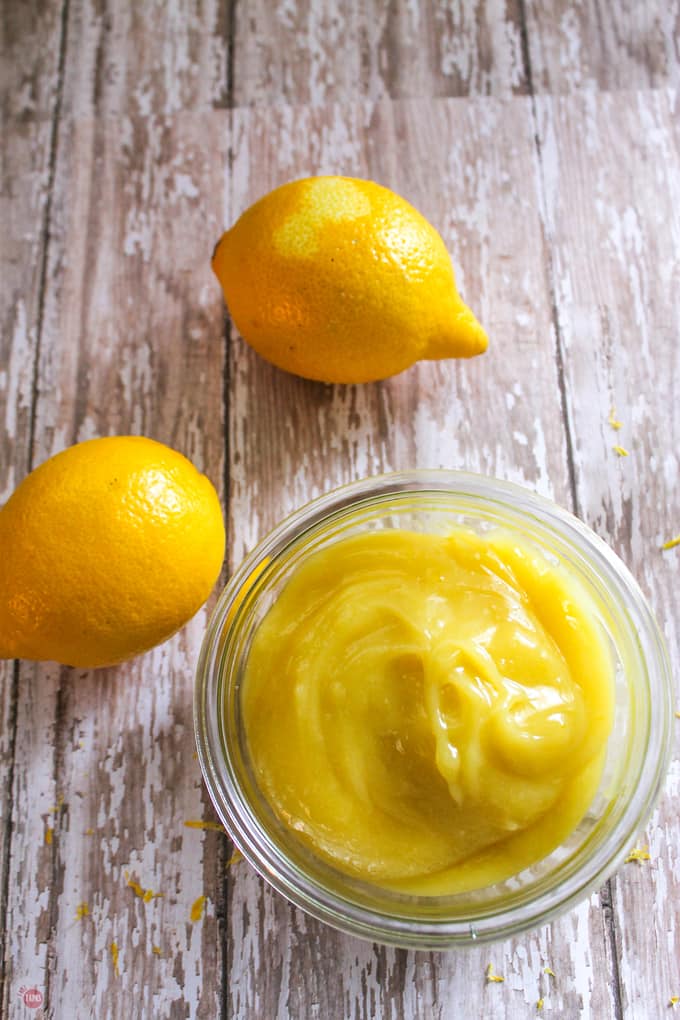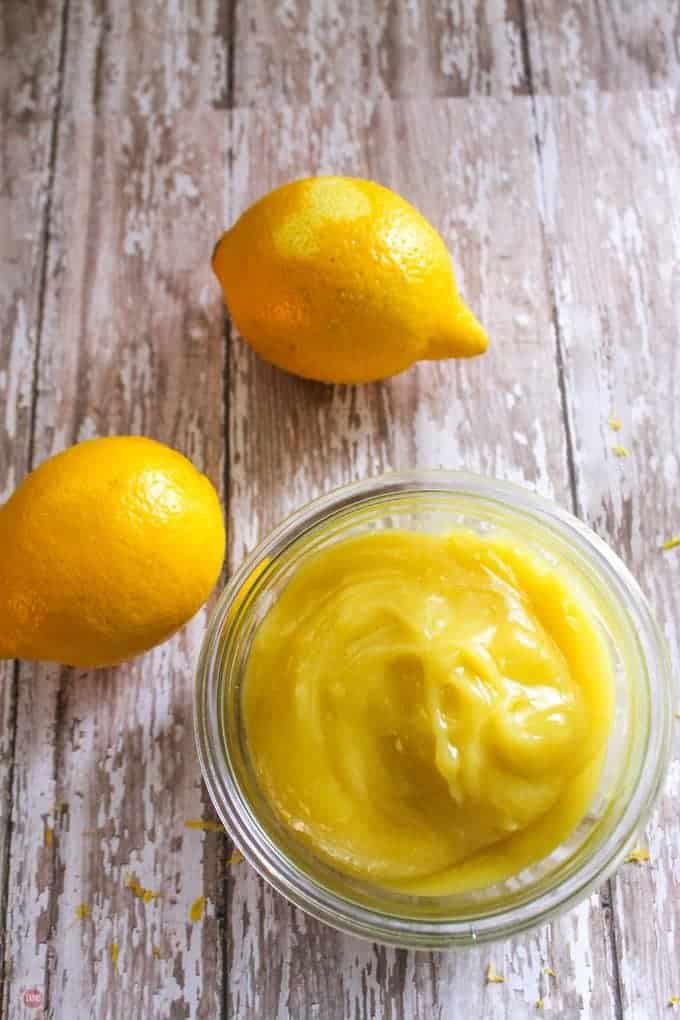 I decided to make Homemade Lemon Curd this time because of a chance meeting with a dessert at 30,000 feet above the ground. Flying home from Phoenix, Arizona last summer, my kids and I were blessed to be sitting in First Class. Years of my husband's flying had accumulated enough points for us to fly this way. All that time away from home paid off.
Among my meal for dinner was a carrot cake loaf. I thought this was going to be dry and tasteless as all airplane food is. Believe it or not, the cake was actually moist. But what really got me was the lemon and cream cheese drizzle that was on top of the cake. The drizzle was kind of a cross between curd and frosting. Almost like making a boiled frosting.
I tasted the drizzle first and thought that it was out-of-place with a carrot cake. Boy, was I wrong! The combination of spice from the carrot cake, the richness of the cream cheese, and the brightness and acidity of the lemon was amazing. That little bit of lemon brought the whole cake full circle and made it all seem right. That gave me an idea!
Here is the recipe for an easy, homemade, 10-Minute Lemon curd. Check out my Mini Carrot Cake Cupcakes to see what I did with it!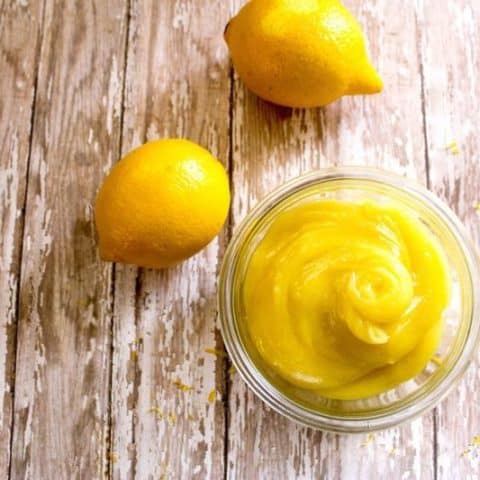 Homemade Ten Minute Lemon Curd
This light and tart lemon curd is easy to make, has 5 ingredients, takes 10 minutes, and can be used for countless dishes and desserts!
Ingredients
2 eggs (room temperature)
2 egg yolks (room temperature)
1/2 cup butter (room temperature)
1 cup granulated sugar
2 lemons (juiced and zest removed and saved)
Instructions
Make a double boiler on your stove top. Instructions below.
Add eggs and egg yolks to double boiler and beat, with a whisk, gently until white and yolks are combined.
Add the rest of the ingredients and stir with a wooden spoon until the mixture is the consistency of loose mayonnaise. This will take about 8 minutes.
Store in a covered jar until ready to use. This will keep for weeks!
*To make sure it is right, put some on the back of the wooden spoon and run your finger through it. It should leave a clear line where your finger was. Much like pudding.
Notes
*If you like this recipe, please leave me a comment and rate it with some stars. Thank you!
Nutrition Information:
Amount Per Serving:
Calories:

230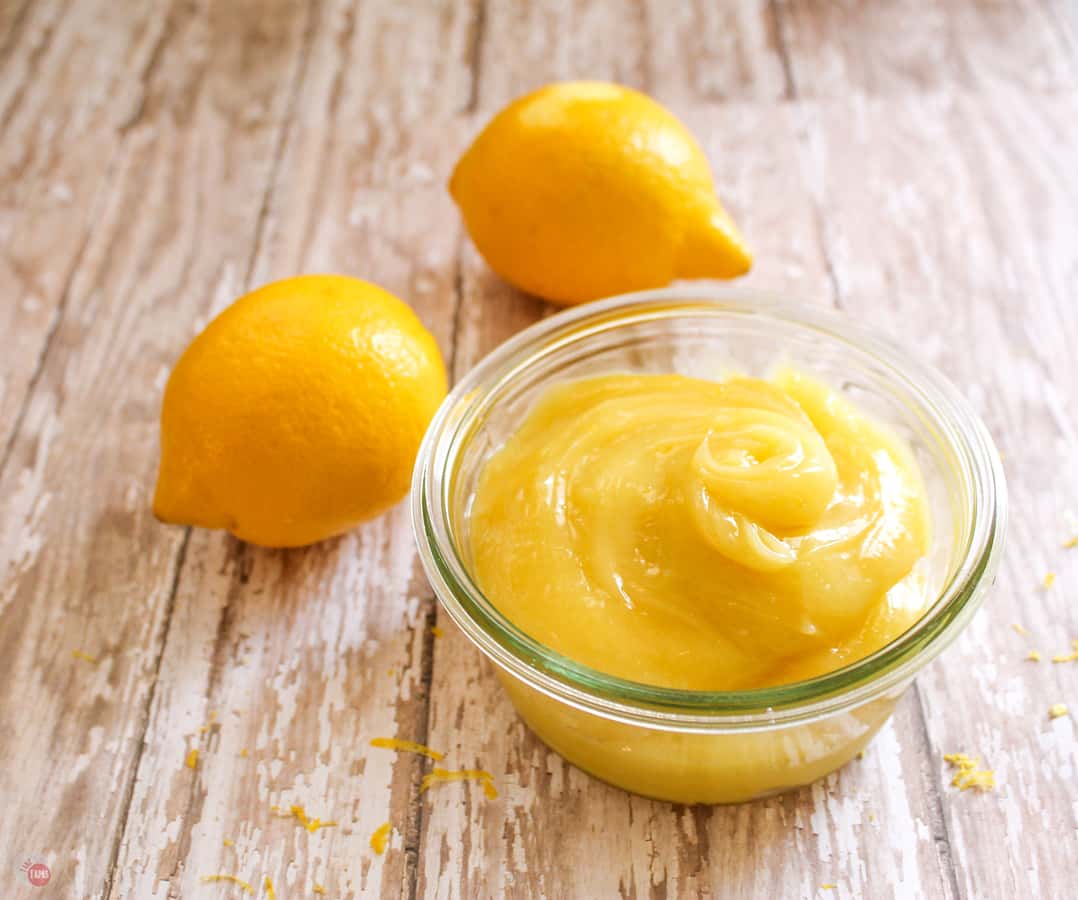 ©TakeTwoTapas.com. Content and photographs are copyright protected. Sharing of this recipe is both encouraged and appreciated. Copying and/or pasting full recipes to any social media is strictly prohibited.