Are you hosting a party but nervous about getting ready for it? Don't get stressed out, use these easy tips to prep for your party and spend more time with your guests and less time in the kitchen.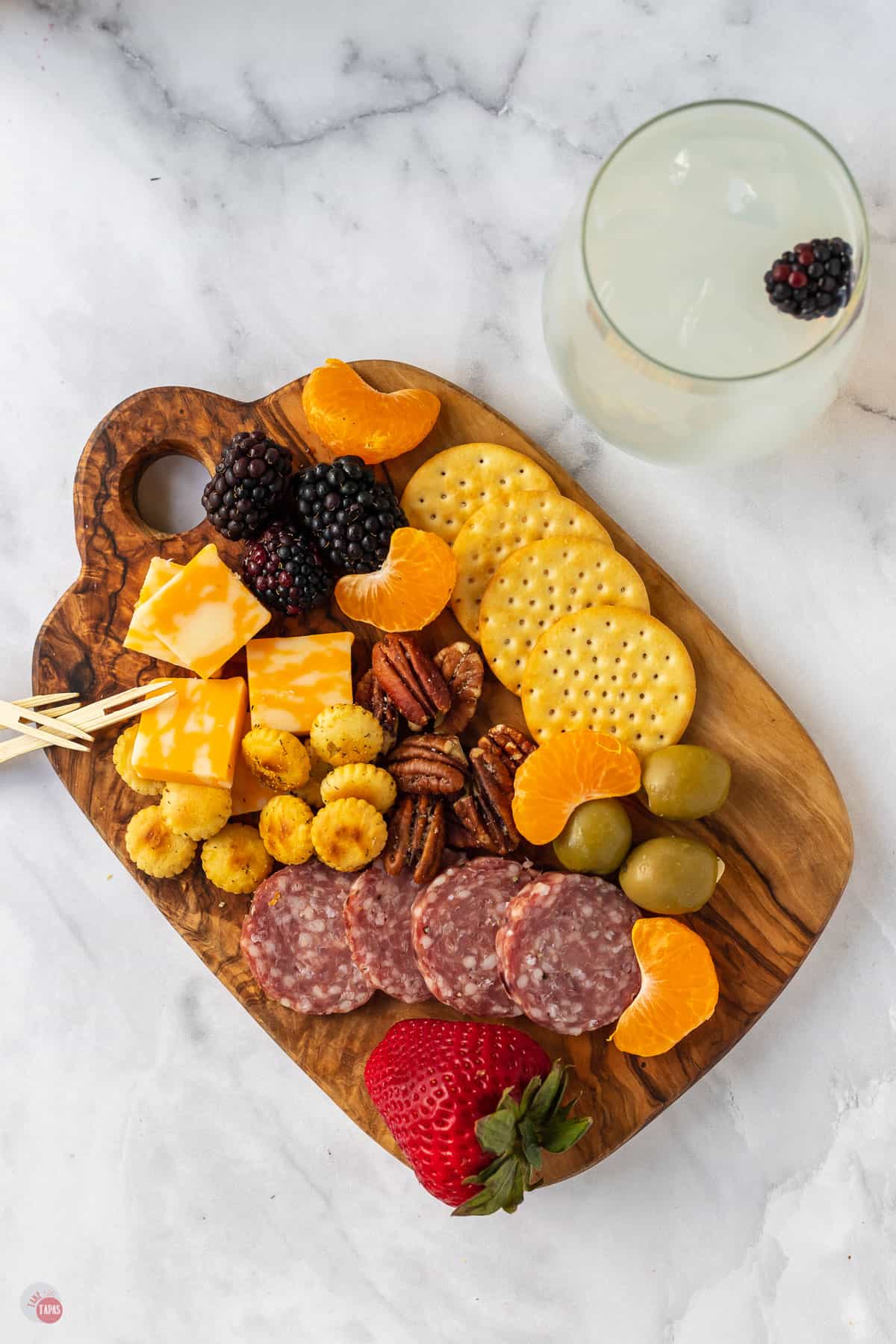 If you'd rather skip my essential cooking tips and tricks and get straight to this delicious recipe – simply scroll to the bottom of the page where you can find the printable recipe card.
This post is sponsored by Zip Top Storage Containers. I have received product in exchange for this post. All opinions expressed here are my own.
BEST PARTY PREP!
Are you having a party? If not, do you want to have a party but the mere thought of entertaining friends and family stresses you out?
Don't let planning a party made you nervous. Just follow these easy steps and your party will be stress free, you will save time later, and will allow you to spend more time with your guests.
When I think of party prep, I divide it into two areas:
THE HOUSE
THE FOOD
Here are some tips and tricks for both of these that you can do to get ready to party.
This post may contain affiliate links. As an Amazon Associate, I earn from qualifying purchases. Read my disclosure policy here.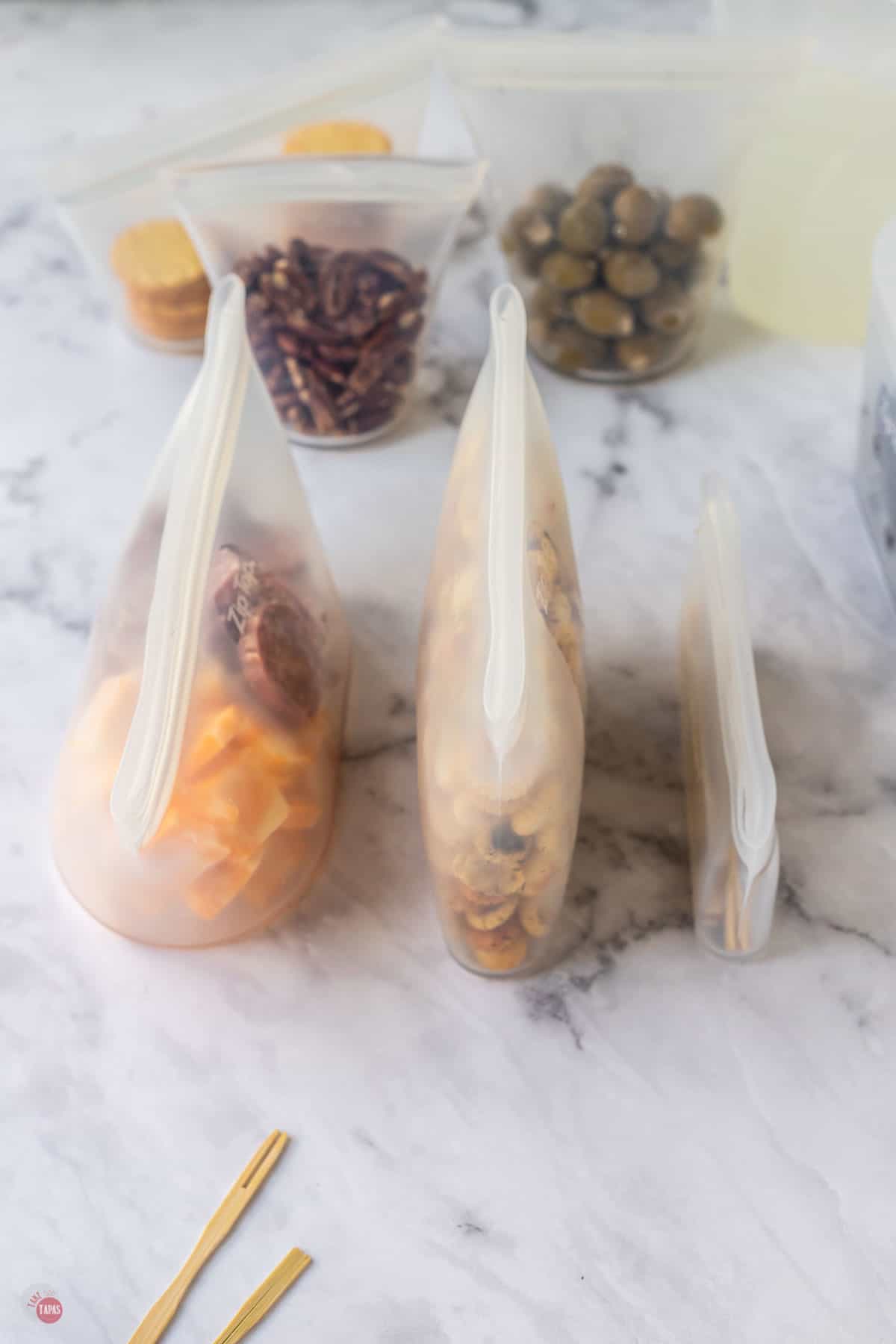 THE HOUSE: Whether you are having a gathering at your home or renting a venue you need to make sure the space is ready.
Declutter any unnecessary items, or anything you don't want to accidentally get broken. Dust and vacuum.
Make sure the bathrooms are clean, fully stocked with tissue and towels.
Be sure there are plenty of trash cans and place extra empty bags in the bottom of them for easy replacement.
Stage your rooms for seating and bring in a few extras just in case.
Make room in the refrigerator for extra drinks and foods that your guests may bring.
Empty the dishwasher and clean the sink.
Make a playlist if you are planning on playing music.
For more insider tips & tricks, and a candid behind the scenes look follow me on social media! Check use out on Pinterest, Facebook, Instagram, & Twitter (yes, people still use Twitter, LOL!)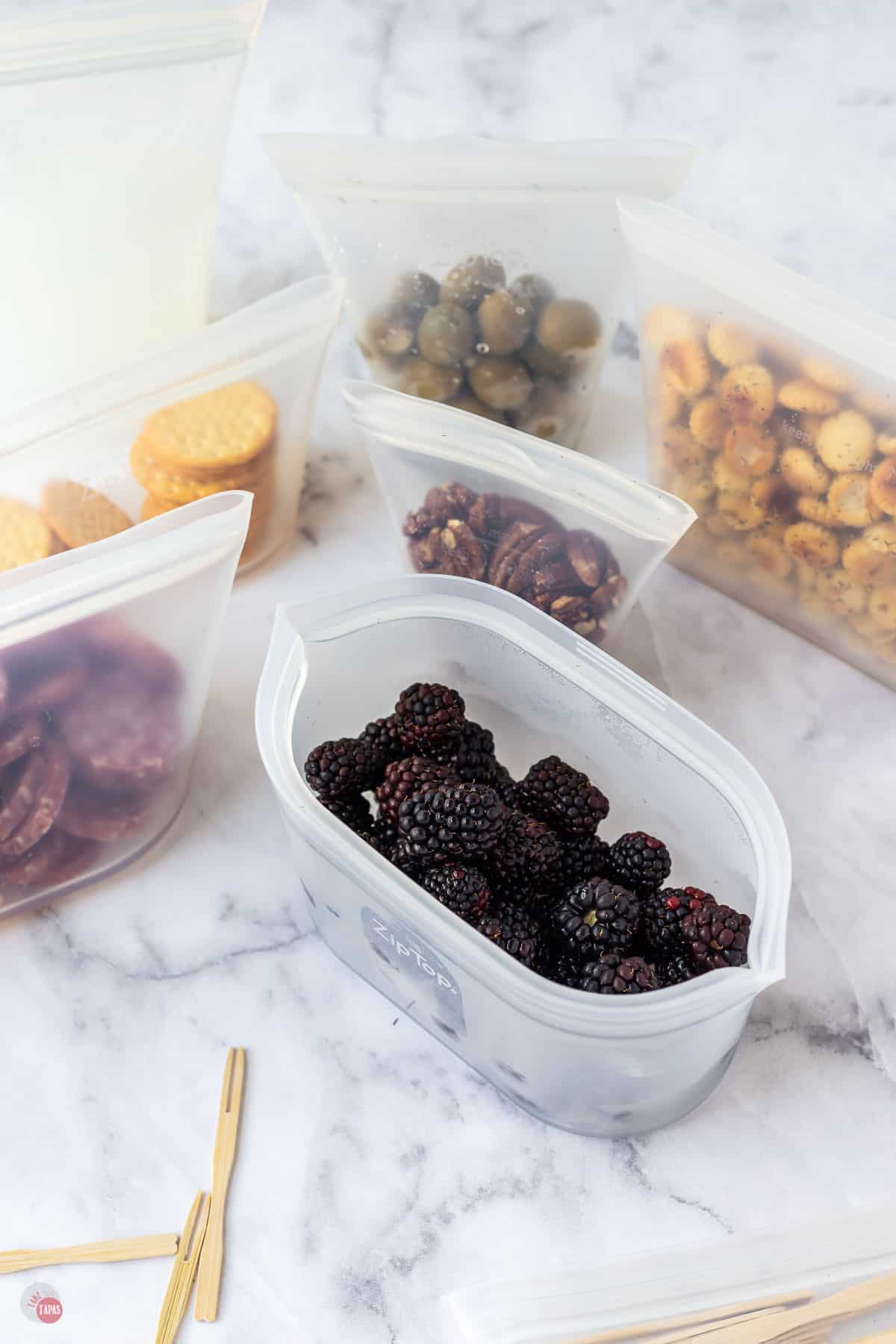 THE FOOD: No matter if you are having a dinner party, cocktail party, or just a small gathering to watch the big game, food is always the centerpiece.
Be sure to get plenty of ice!
Chill any beverages/mixers ahead of time.
Extra cups are always welcome as I tend to set mine down and lose it.
If you are serving buffet style, set out all the serving dishes and cutlery on the buffet table to make sure you have enough room. Place tags on top so you know what food goes where.
Slice, chop, cut, peel, blend as many ingredients ahead of time if possible.
Assemble appetizer trays about 10 minutes before people start showing up.
When the guests arrive, it's time to get the party started!
For me, I love to entertain so parties don't really make me nervous. But that doesn't mean I don't want to be as prepared as possible, ahead of the big event.
My mom always taught me to prep as many things as possible ahead of time. And for the food, that means chopping, slicing, peeling, mixing, and assembling all the ingredients you can.
My favorite ways to serve a crowd at a party are trays. Charcuterie boards, crudite platters, relish trays, etc.
And the best part about serving them is that you can prep and portion the items for these, store them in the fridge, and then pop them on the trays right before serving.
I have been known to use an entire box of plastic bags doing this and then feel bad after the party for all the ones that ended up being thrown away.
Not anymore! Zip Top Storage Containers have changed the way I party prep.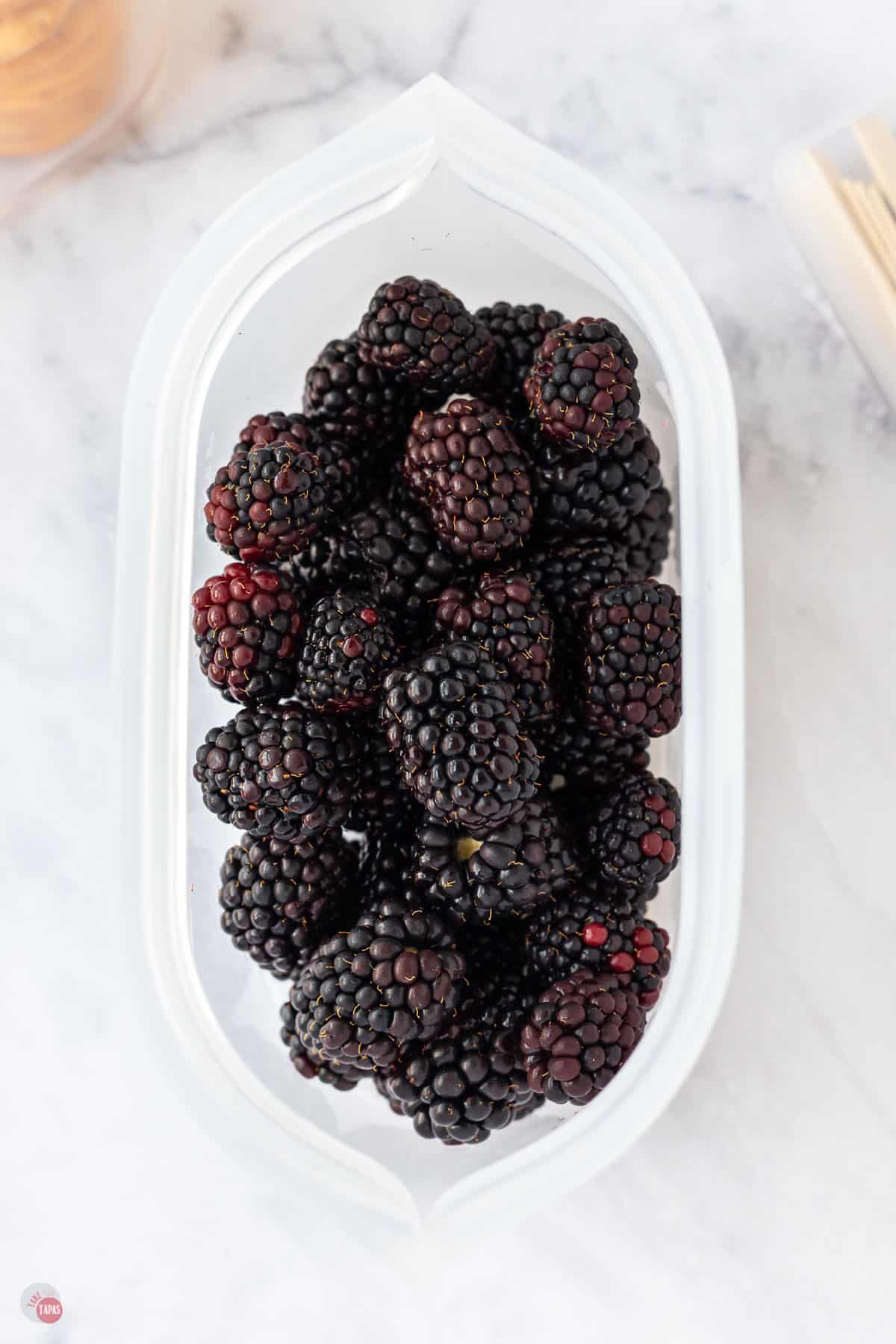 With all the different shapes and sizes I can slice all my cheese and salami and store it in the various containers then add to my tray when ready.
I love that they stand up, even the skinny snack and sandwich bags stand up when filling!
With the cup containers, I like to prep a base mix for a signature cocktail, and store it in the fridge.
Then when the party starts, I just pour it into my pitcher and add the mixers.
How convenient is that?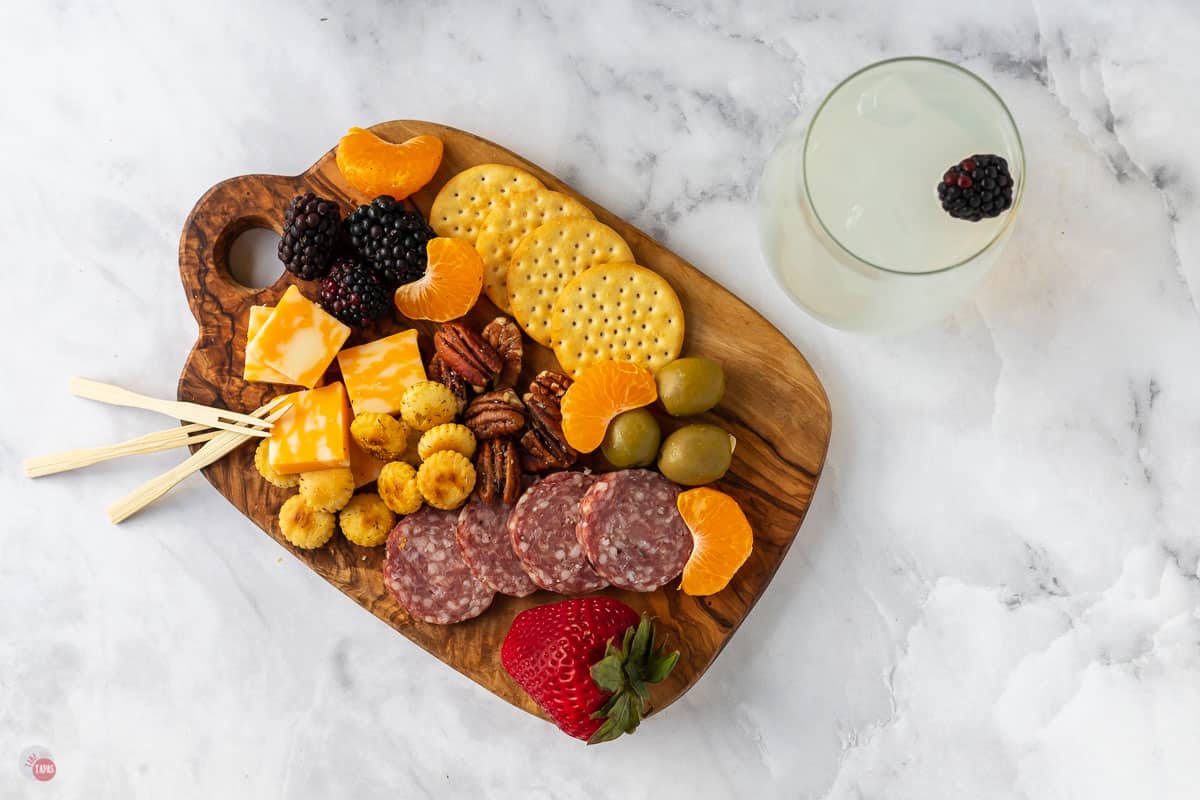 REASONS TO USE Zip Top Containers
variety of shapes and sizes
see through with pretty colors
stand up for easy filling
stay open while filling them
zip shut with a water/air tight seal
one piece so I won't lose anymore lids
microwave, dishwasher, freezer safe
no BPA, plastic fillers, weird chemicals you can't pronounce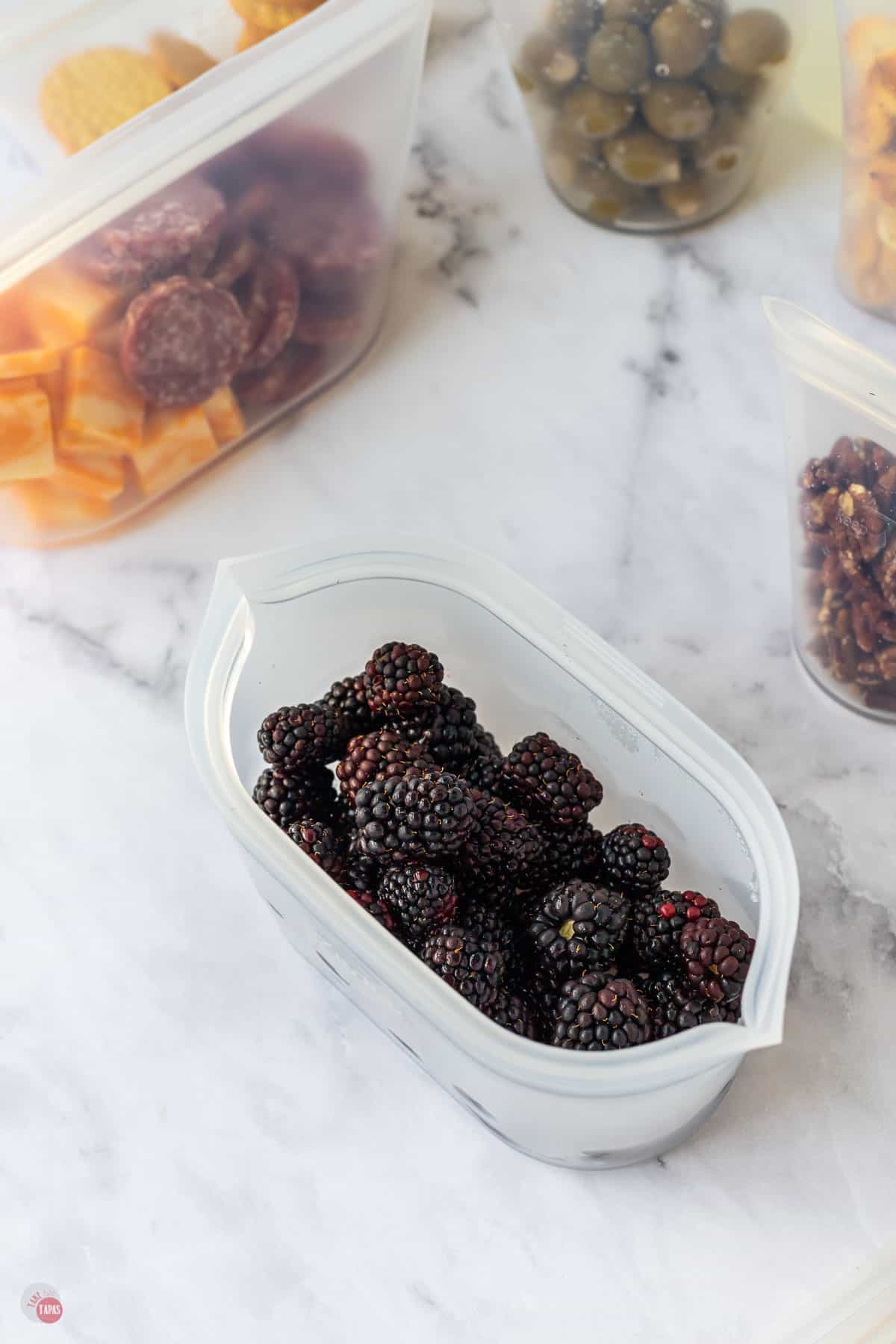 TAPAS PARTY PREP TIPS & TRICKS
set out a bunch of coasters if your tables need protection.
clean out your medicine cabinet in case anyone wants to go snooping.
disposable hand towels might be best for the guest bathrooms.
have a marker handy for people to write their name on their cup.
leave one or two empty spaces in case a guest brings a dish.
don't wash berries until right before serving for best results.
prep the base of your signature cocktail and store in the fridge until ready to mix.
take a deep breath and have fun!
If you love this recipe as much as I do, please write a five-star review in the comment section below (or on Pinterest with the "tried it" button – you can now add pictures into reviews, too!), and be sure to help me share on facebook!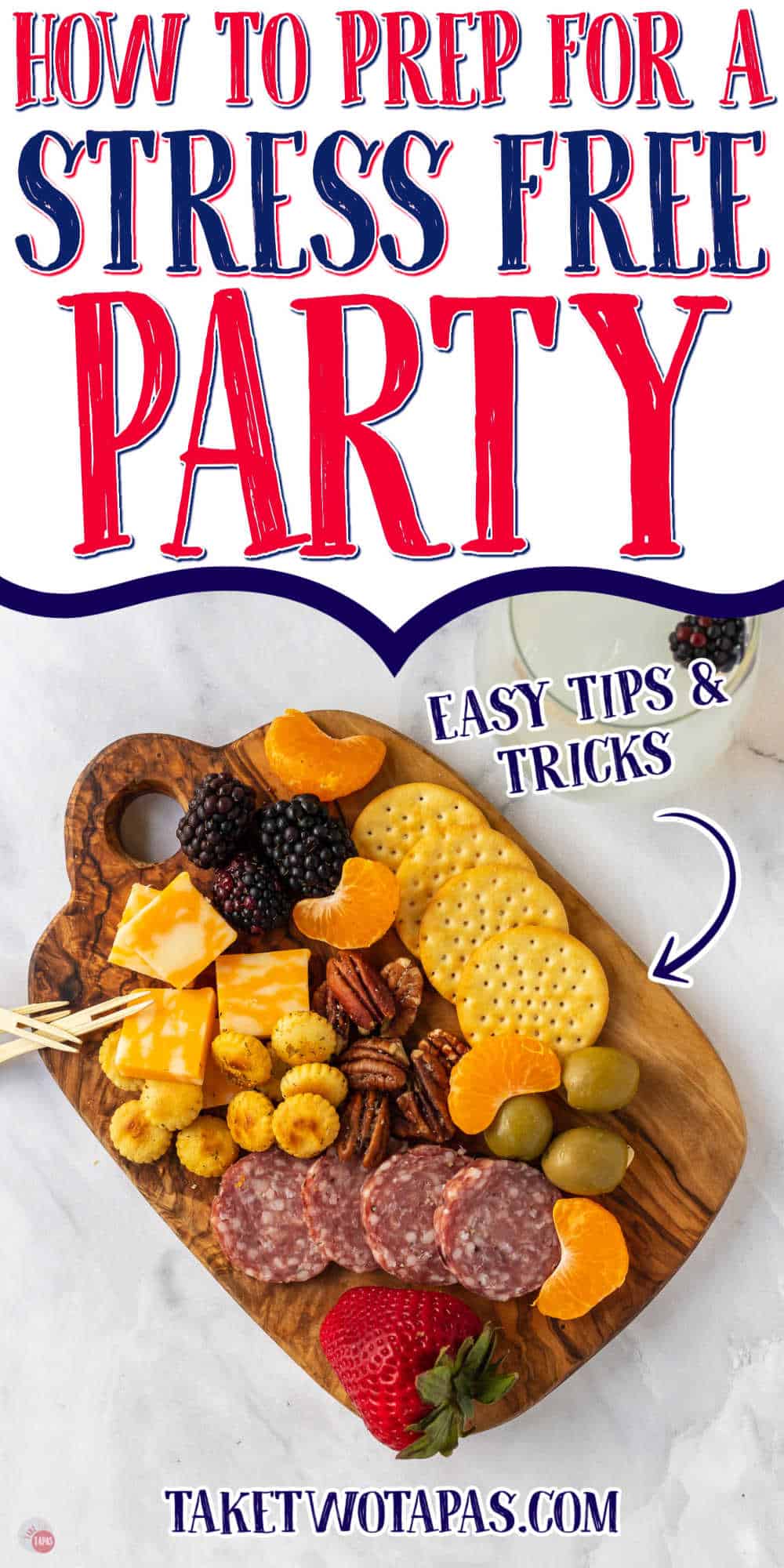 Whether you are having a dinner party, birthday party, cocktail party, or small gathering of friends for game night, these party prep tips and tricks will make you the host with the most!
OTHER PARTY TIPS
@TakeTwoTapas.com. Content and photographs are copyright protected. Sharing of this recipe is both encouraged and appreciated. Copying and/or pasting full recipes to any social media is strictly prohibited.