YOU CAN'T GET EASIER THAN 3 INGREDIENT COCKTAILS.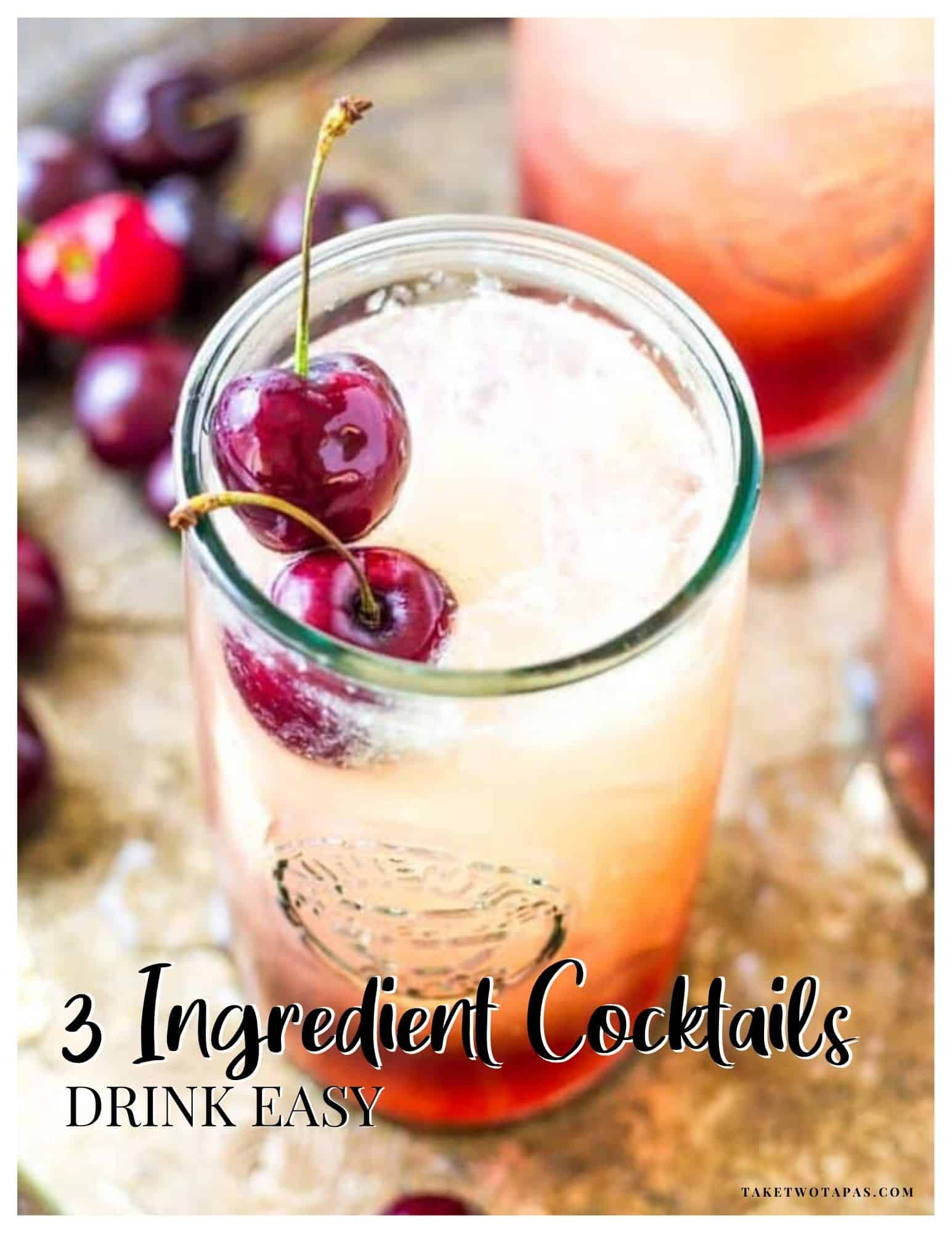 If you are in need of a quick easy drink, check out this collection of 3 Ingredient Cocktails!
I am always on the look out for cocktail recipes that are delicious but don't require a lot of fancy or hard to find ingredients. I want to be able to use things I have on hand or easily find at any market.
Ok, maybe 2 Ingredient cocktails…
I do have one of those in this book in case you were wondering! Check out these 3 ingredient cocktails to help you get your drink on EASIER and FASTER!