Cauliflower, cauliflower, cauliflower.
It is all I see!
Growing up, cauliflower was served on vegetable trays, covered with cheese in a casserole, or pickled and added to antipasto platters. Now I see cauliflower being transformed into a variety of dishes! Roasted "buffalo wings", cauliflower steaks, mashed "potatoes", and now rice. The rice sort of threw me for a loop, but my curiosity got the best of me, and I had to try it. My oldest son Braxton loves Chinese fried rice, so I thought he might like it, and I could sneak in more vegetables.
I promise I'm not one of those moms that try to sneak spinach into brownies. Dessert is dessert!
Admittedly I was skeptical at first, but once I made it, a whole new world of side dishes opened up to me. My favorite things about this recipe are the speed and versatility of it. You can tailor it to multiple cuisines!
Right now I'm not eating soy, because I'm participating in a Paleo challenge, but you can always use soy sauce or broth instead of the balsamic vinegar. Other options are tamari, wine, or liquid aminos.
Eggs were not included with this rice recipe but you can certainly add it while the cauliflower is cooking.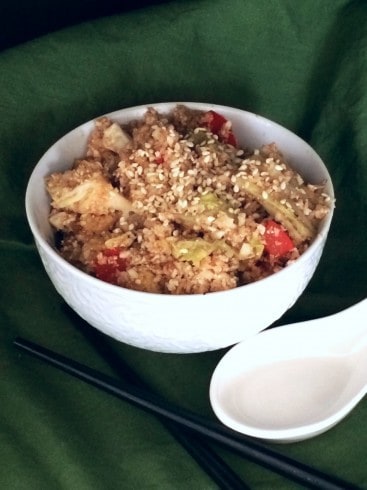 Cauliflower Fried Rice
Active time: 15 minutes
Makes 6 servings
1 head cauliflower, trimmed and rough chopped
1 bell pepper, chopped
3 stalks green onions, sliced thin
1 cup chopped cabbage
1 clove garlic, minced
1/4 cup balsamic vinegar
2 tablespoons olive oil or coconut oil
1 teaspoon toasted sesame seeds, optional
Pulse the cauliflower florets in the processor until it is the texture of rice. In the meantime, have your oil heating up in your non-stick pan over medium high heat.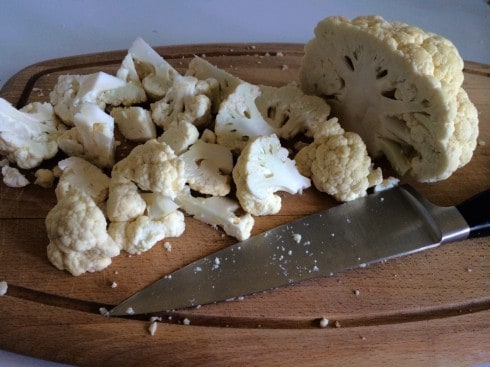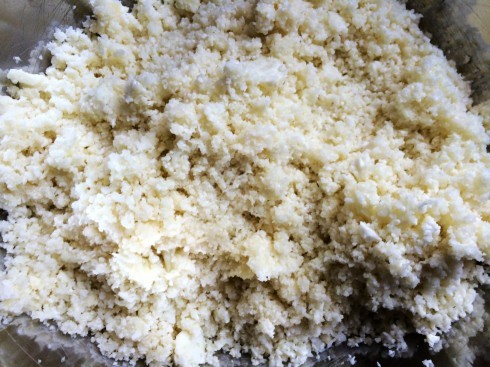 When the oil is ready, saute the green onions (save a little for garnish), bell peppers, cabbage, and garlic.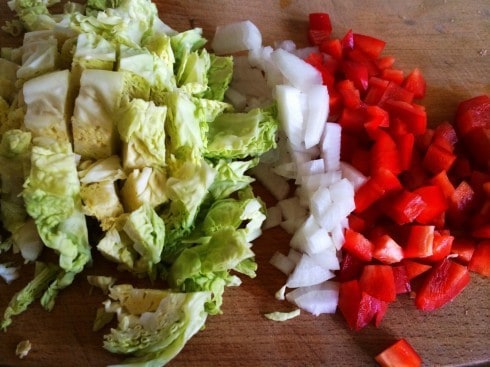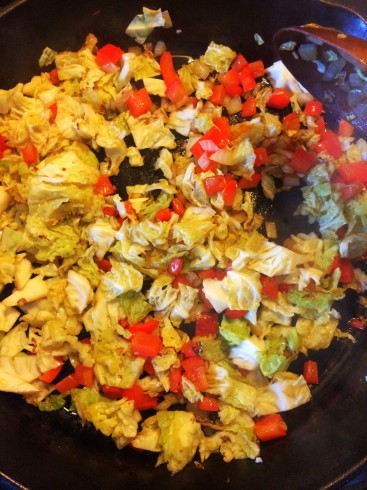 When the vegetables are tender, add the cauliflower and continue to cook for about 5 minutes or until the cauliflower is tender. Season with salt, pepper, and vinegar. Egg can be added at this stage if needed.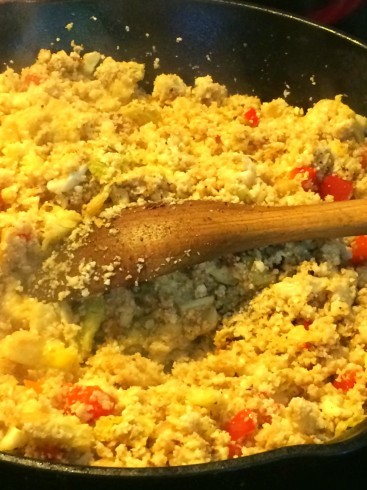 This recipe can be adapted in a variety of ways because you can add any meat or vegetable to it!
Make a Greek version with olives and artichoke hearts…
Make it Italian with tomatoes and spinach…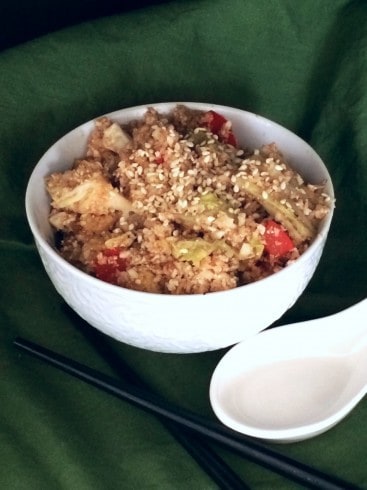 For information on the health benefits of cauliflower click here!
Recipe adapted from here.
If you like reading my posts and seeing my recipes, follow me on your favorite social media channel for behind the scenes photos and much, much more: Pinterest, Facebook, Instagram, and Twitter!
©TakeTwoTapas.com. Content and photographs are copyright protected. Sharing of this recipe is both encouraged and appreciated. Copying and/or pasting full recipes to any social media is strictly prohibited.