Are you planning and prepping for a future gathering and planning on making some killer dips? If so, you might be wondering if you can freeze sour cream dip for use later. Read on to find out!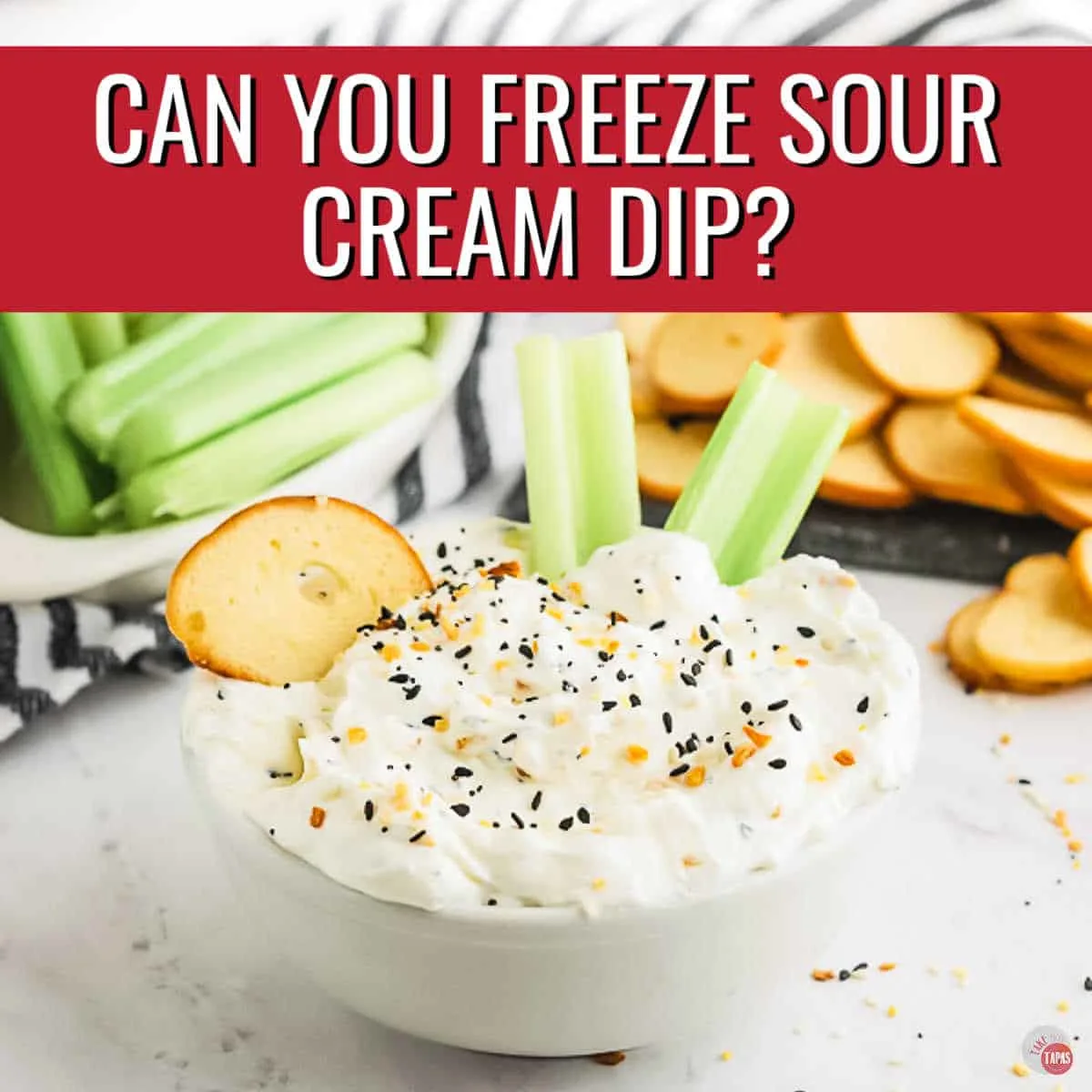 Can I Freeze Sour Cream Dip?
The short answer is yes! But read on for tips and tricks and which sour cream dips are the best to freeze!
No matter what amount of sour cream dip you have leftover, the best option to reduce food waste and be able to use it later on is to freeze it. Although it can be a little trickier than freezing other food items, for best results, keep reading.
You made an amazing, creamy dip from that one specific recipe that you love and you're stuffed. But you haven't eaten it all – can you save the whole thing for a later date?
The good news is that you definitely can. As long as you take the well-documented precautions to preserve the shelf life of dairy products like sour cream dip.
Put the tips I'm going share to good use. Learn about how you can avoid food waste and save that delicious dip for another day.
This post may contain affiliate links. As an Amazon Associate, I earn from qualifying purchases. Read my disclosure policy here.
How Can I Freeze Sour Cream Dip?
Whether you used fresh sour cream to top off a baked potato, make a creamy salad dressing, or create a homemade dairy-based dip, freezing the leftovers for another day is a good idea to save money and have it on hand for future use.
When it comes to frozen sour cream, if you have a leftover sour cream dip, the first step is to spoon the extra sour cream into a plastic bag or airtight container (make sure that it is a freezer-safe container if you decide to use one).
One option is to use a zip lock bag. Make sure to leave some extra room in the top, for expansion during the freezing process. Make sure to remove as much excess air as possible before closing.
For large containers, leave around a ½ an inch of space at the top. I would recommend leaving a full inch for smaller containers.
To avoid freezer burn, after putting it in freezer safe bags, I also recommend wrapping it in aluminum foil or plastic wrap for extra protection. This way any ice crystals will only affect the outer layer.
To save smaller portions of sour cream recipes, try creating sour cream cubes. Use a silicone ice cube trays or a muffin tin. Just spoon a little bit of sour cream from the original container into each section. Be sure to leave room to allow the sour cream to freeze.
For more insider tips & tricks, and a candid behind the scenes look follow me on social media! Check use out on Pinterest, Facebook, Instagram, & Twitter (yes, people still use Twitter, LOL!)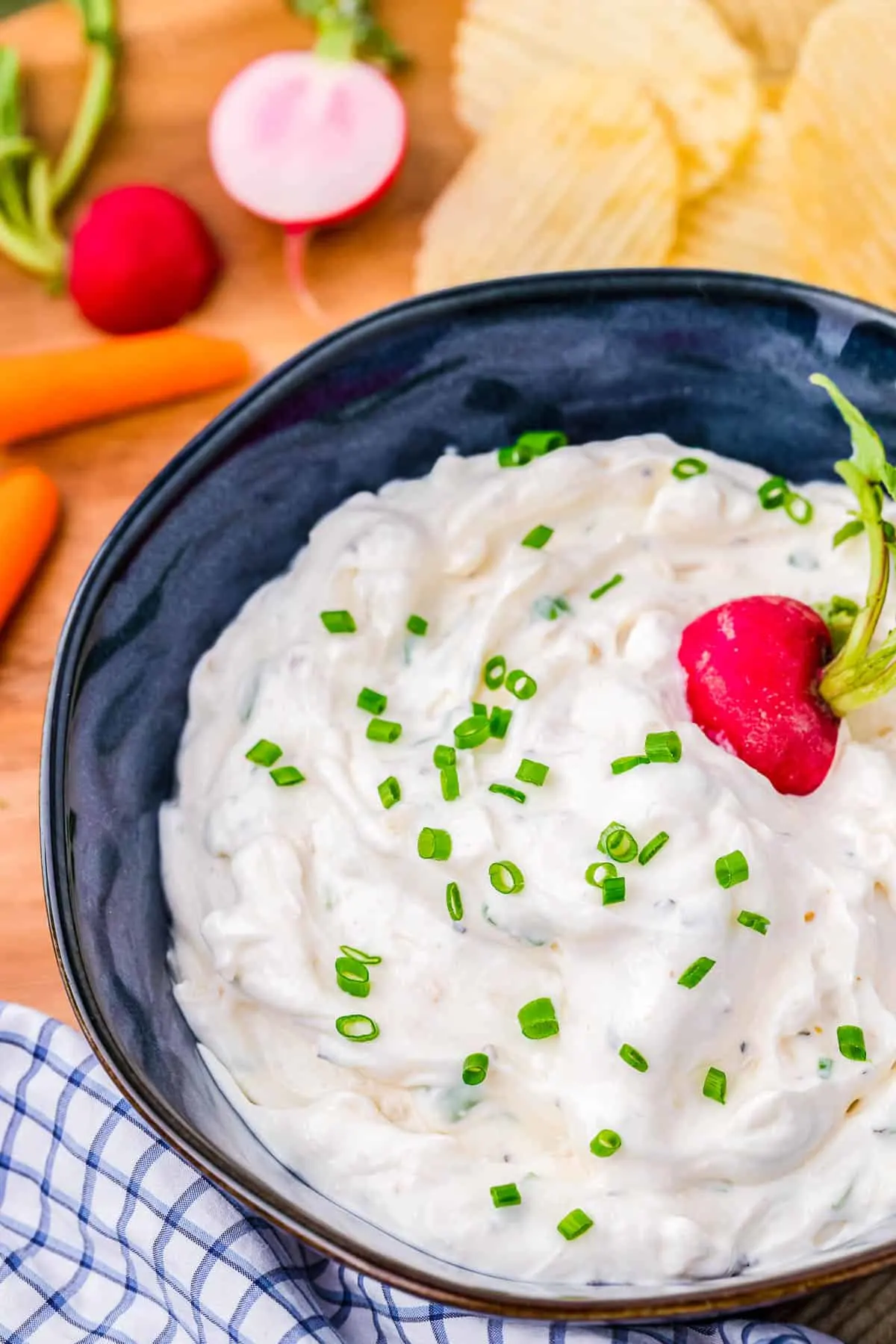 How Long Can I Freeze Sour Cream Dip For?
Whether you're planning on freezing an unopened sour cream or you're thinking of freezing taco dip from the party last night, there is a definite time limit to how long that it can stay frozen.
The high water content in sour cream changes how long you can freeze dairy products for. Whether we're talking about a cream cheese-based dip or a versatile dairy product like sour cream.
The creamy texture can quickly change when left in the freezer too long. The best way to avoid this is by setting a limit of 2 months after putting it in the freezer.
The easiest way to remember when you need to use it by is to create a label for the freezer bag or plastic containers, making sure to write down the expiration date.
For best results, make the date for less than 2 months after putting it in the freezer.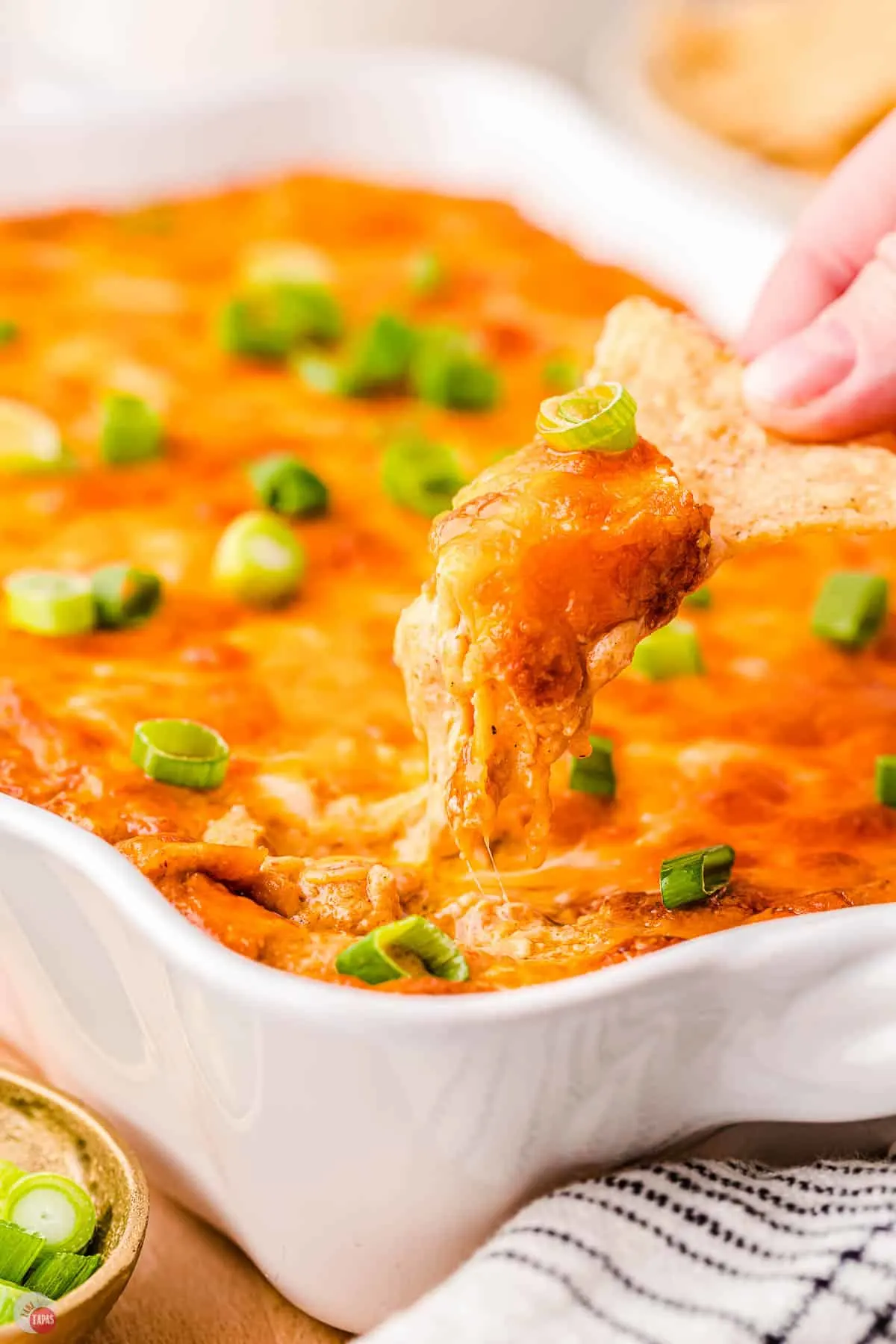 How Do I Reheat My Sour Cream Dip?
When you first remove your sour cream from the freezer, you may notice that the texture of the sour cream changes, because the fat separates from the rest of the dip.
Move your dip to the fridge and let your sour cream thaw for up to 12 hours. Take the thawed sour cream out of the fridge, and give it a good stir.
When it first thaws, the texture changes, the sour cream separates, and it may have the consistency of cottage cheese.
I recommend checking for any signs of spoilage, especially after longer periods of time. Food safety should always be the number one priority, and the thawing process is the perfect time to catch anything off about the quality of the frozen dip.
Transfer your dip into your own container, and stir until you have a smooth consistency.
If it does not return to its original texture, try adding heavy cream or regular cream. This make it more watery or a teaspoon of cornstarch, for a thicker texture.
This is a great way to make sure that your homemade sour cream dip is just as good after a long time as it was when you first made it.
If you love this recipe as much as I do, please write a five-star review in the comment section below (or on Pinterest with the "tried it" button – you can now add pictures into reviews, too!), and be sure to help me share on facebook!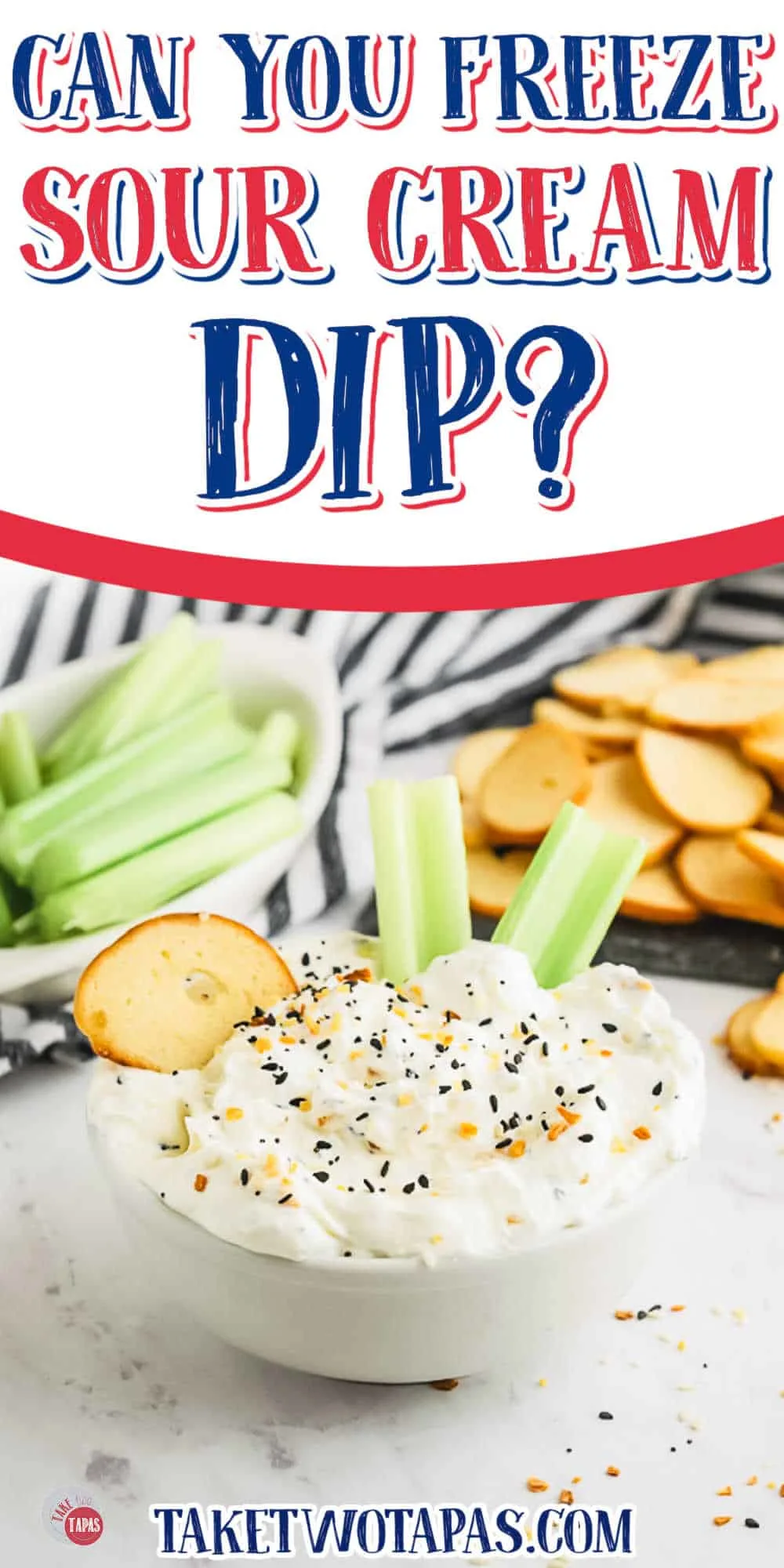 You succeeded in turning an unopened container of sour cream into the perfect 7-layer dip, but how can you save it for next time when you don't know when that'll be? There is a great way to save any excess sour cream dip through the freezing process, so that you can enjoy your dip at your leisure.
More Finger Foods
TakeTwoTapas.com. Content and photographs are copyright protected. Sharing of this recipe is both encouraged and appreciated. Copying and/or pasting full recipes to any social media is strictly prohibited.