You just finished an epic amount of chicken wings and have leftovers. You know you can freeze the wings, but can freeze ranch dressing? Read on to find out!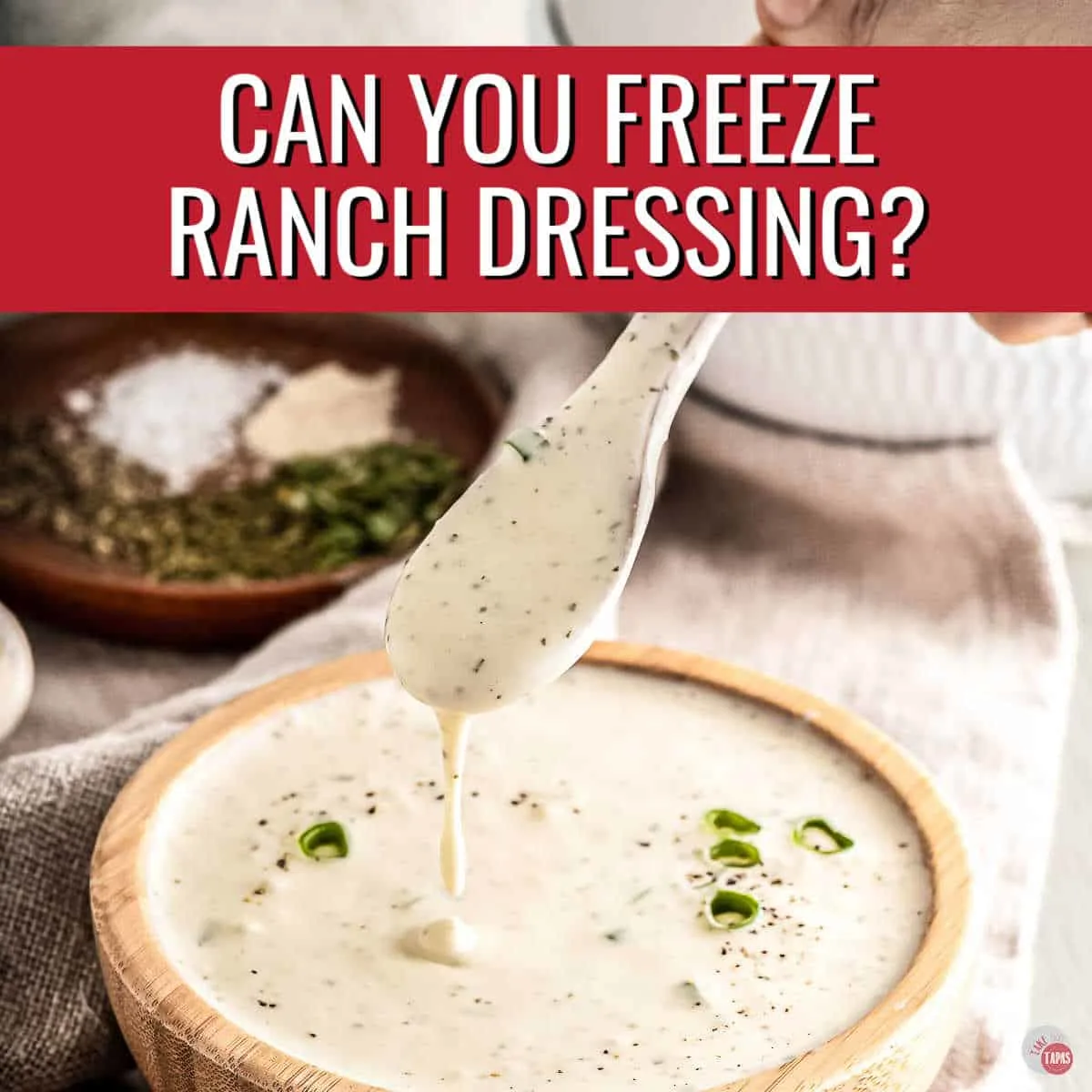 The short answer is yes, but there are some tips and tricks to do it correctly. Read on to find out how!
There are so many different versions of this classic dressing. From buttermilk and spicy ranch to vegan ranch and a low carb version for a keto diet.
Factors to consider also include whether you have store-bought ranch dressing or a homemade recipe.
Let's review the best way to store your frozen ranch dressing or ranch dip.
Can You Freeze Ranch Dressing?
Homemade ranch dressing is one of my favorite food products to have around the house, but there's only so much you can eat! I use it on french fries, potato chips, and wings!
Whether you have the store-bought version or a homemade dressing, freezing dairy products is a great way to help reduce food waste.
We're going to review the proper ways of freezing food like this versatile salad dressing so that you can save it for the next time you need a delicious creamy dressing.
This post may contain affiliate links. As an Amazon Associate, I earn from qualifying purchases. Read my disclosure policy here.
What is the best way to freeze ranch dressing?
There are a few things to keep in mind when trying to freeze ranch dressing. The first is that the freezing process may make the texture change.
The dressing becomes watery or grainy as a result of thawing. The freezing and thawing process may also change the flavor slightly, because the spices will lose some of their potency.
To avoid this as much as possible, I recommend putting your ranch in an airtight container wrapped in a freezer bag, to avoid ice crystals.
Once you have it in an air-tight container, you can pop it in the freezer. The expiration date will no longer be valid, so it's generally recommended that your ranch will have a shelf life of two months.
Best Containers to Use
I personally have used a mason jar in the past, but you can use any airtight jar or well-sealed container that you have on hand.
It's also suggested that one of the best ways to freeze ranch is in small portions. One hack is to fill an ice cube tray before covering tightly and placing in the freezer.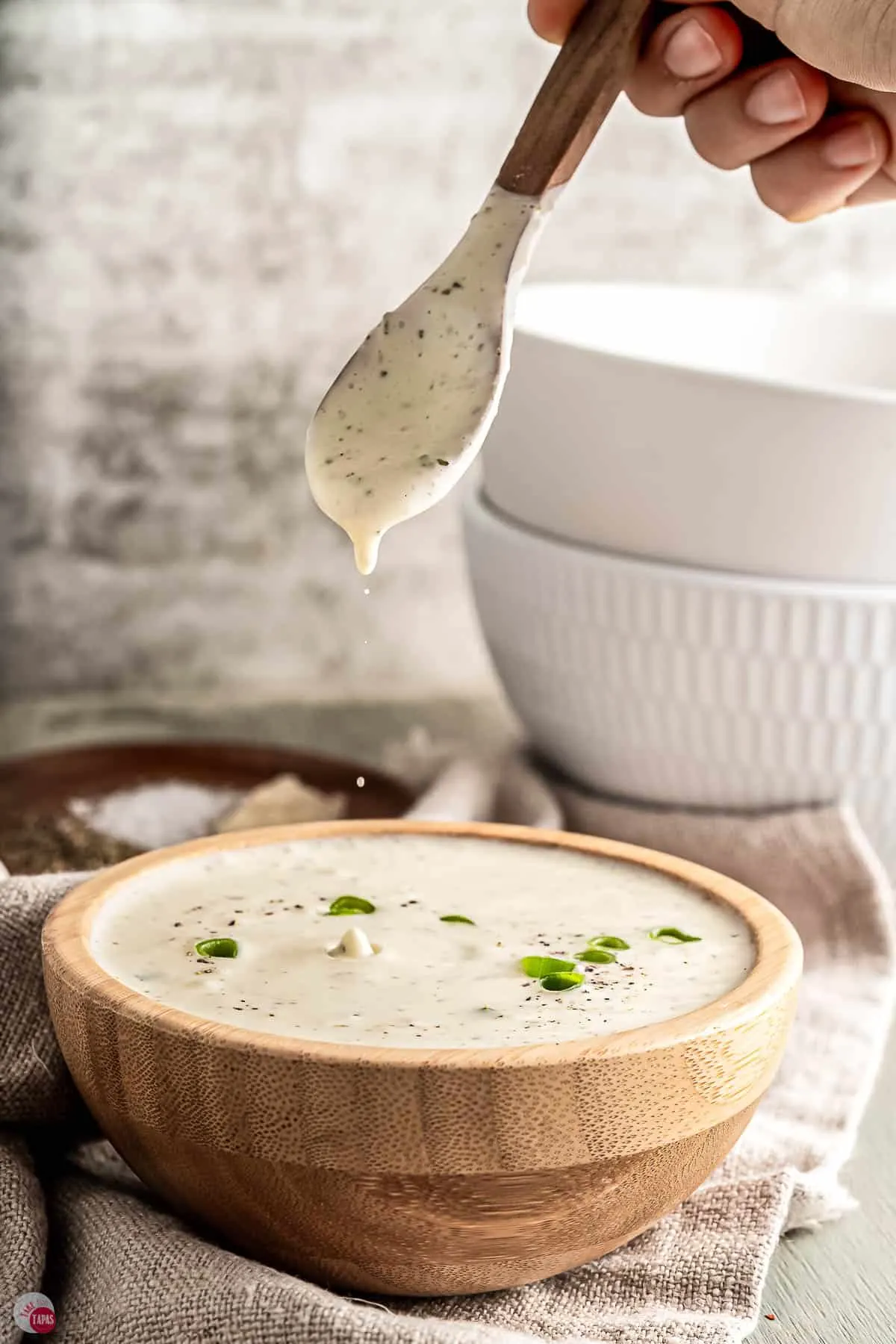 How can I tell if my ranch has gone bad?
There are a few signs that your healthy ranch dressing has gone bad and should be thrown away.
If the color of the dressing is drastically different from when you began freezing. If it's closer to a brown, that's usually a tell-tale sign that your dressing has passed its expiry date.
Another obvious sign is that the overall texture has changed and become lumpy or chunky.
Lastly, if your normally delicious ranch is giving off a strong smell, it may be time to throw it away, rather than risk food poisoning by ignoring food safety rules.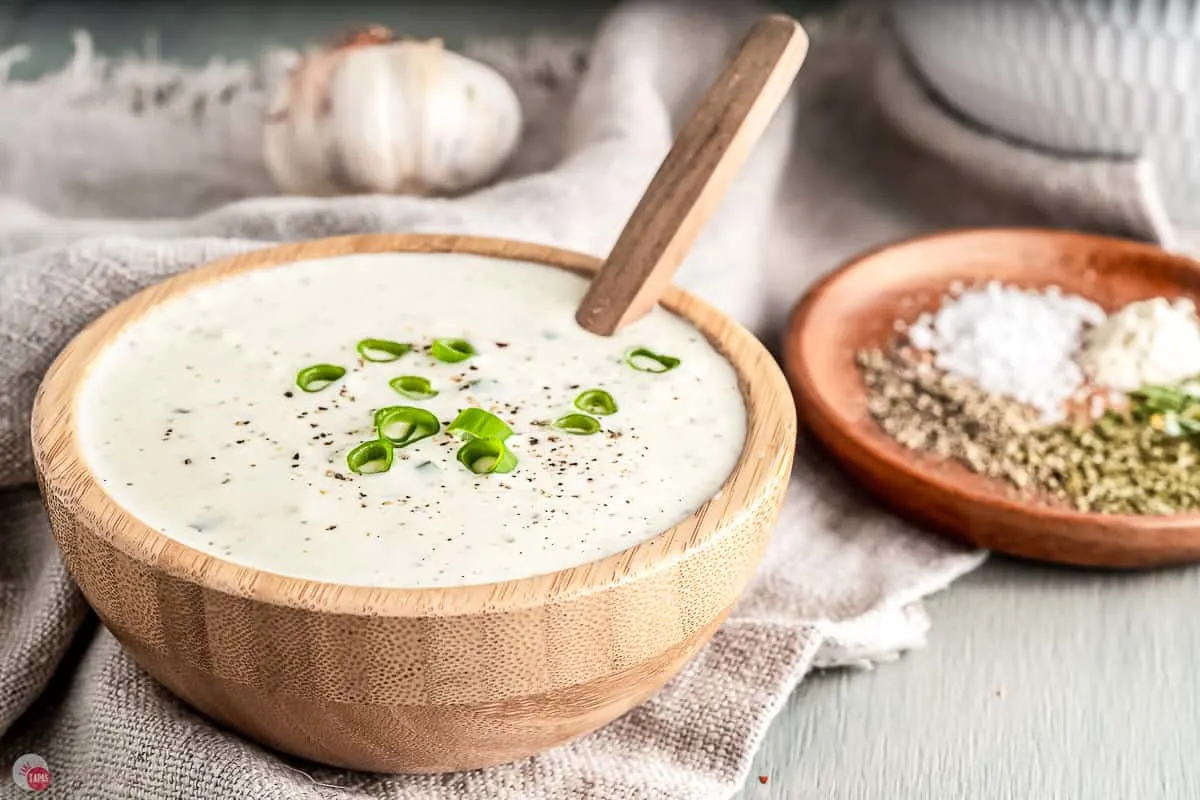 How can I thicken my ranch now that it's runny?
There are a few different ingredients that make up these versatile dressings, one of which is vegetable oil or olive oil.
These help with the consistency, but once they are frozen and thawed, they tend to make the dressing runny.
Additionally, when your mayonnaise thaws, the mixture will separate and leave you with a separation of the oil from the egg yolks.
To thicken your ranch sauce, try adding in sour cream, full fat cream cheese, or a little bit of regular milk. For a low fat option, try using plain greek yogurt.
Combine by giving your container a good shake. If that doesn't work, you can also put all your ingredients in a food processor and pulse until it reaches the right consistency.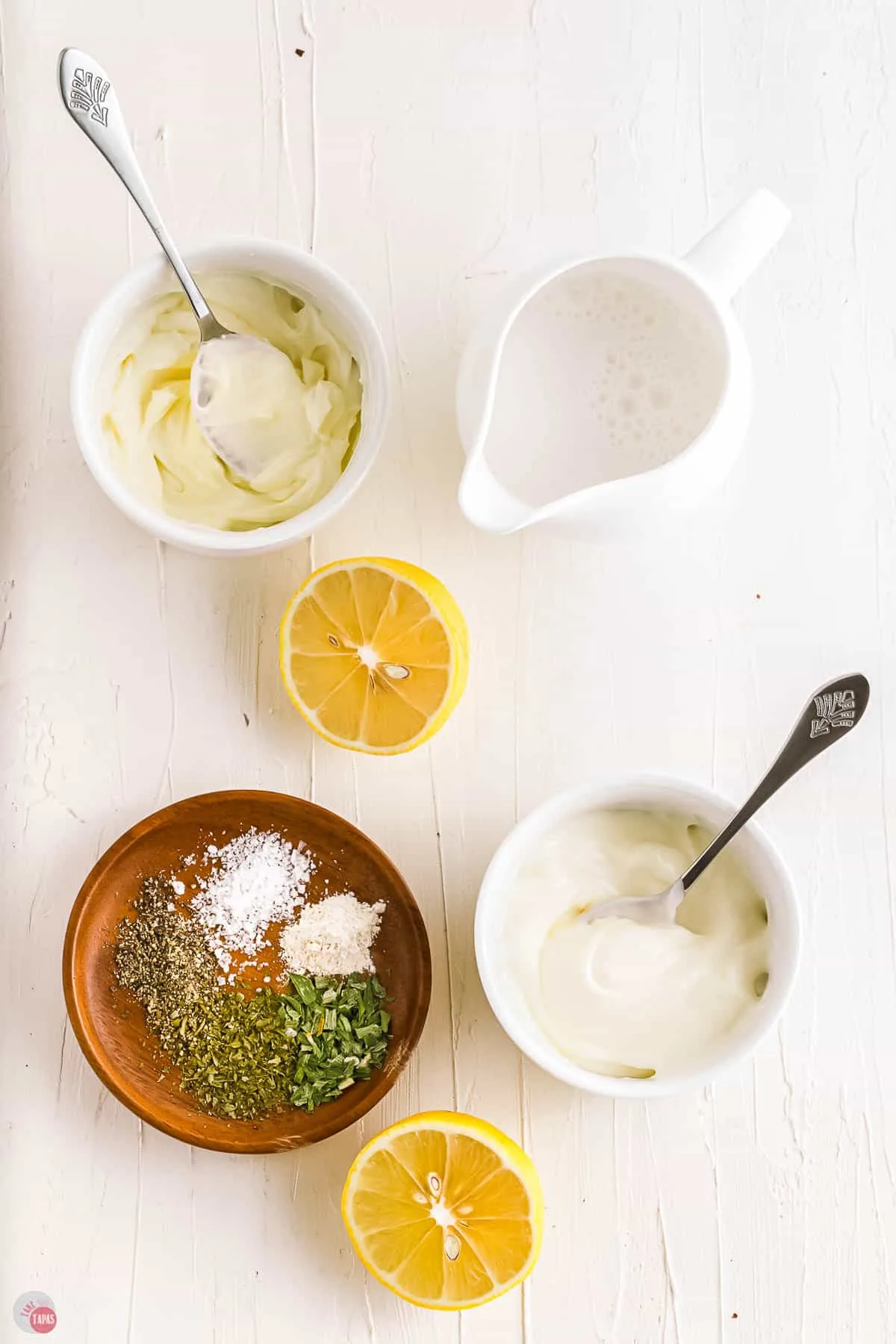 Can I Make My Own Ranch?
Making your own ranch at home is surprisingly easy and will rival any bottle of ranch that you can buy at the store.
For the best quality, make sure that you're using fresh ingredients, especially fresh herbs! This is the secret that makes restaurant ranch is so good!
Ingredients:
Fresh sour cream of plain Greek yogurt
Mayonnaise
Fresh herbs like parsley, cilantro, dill, and fresh chives.
Fresh garlic, or garlic powder
Salt and pepper
This is one of my favorite recipes for ranch salad dressing and is way better than Hidden Valley ranch or any store-bought dressing that I've tried.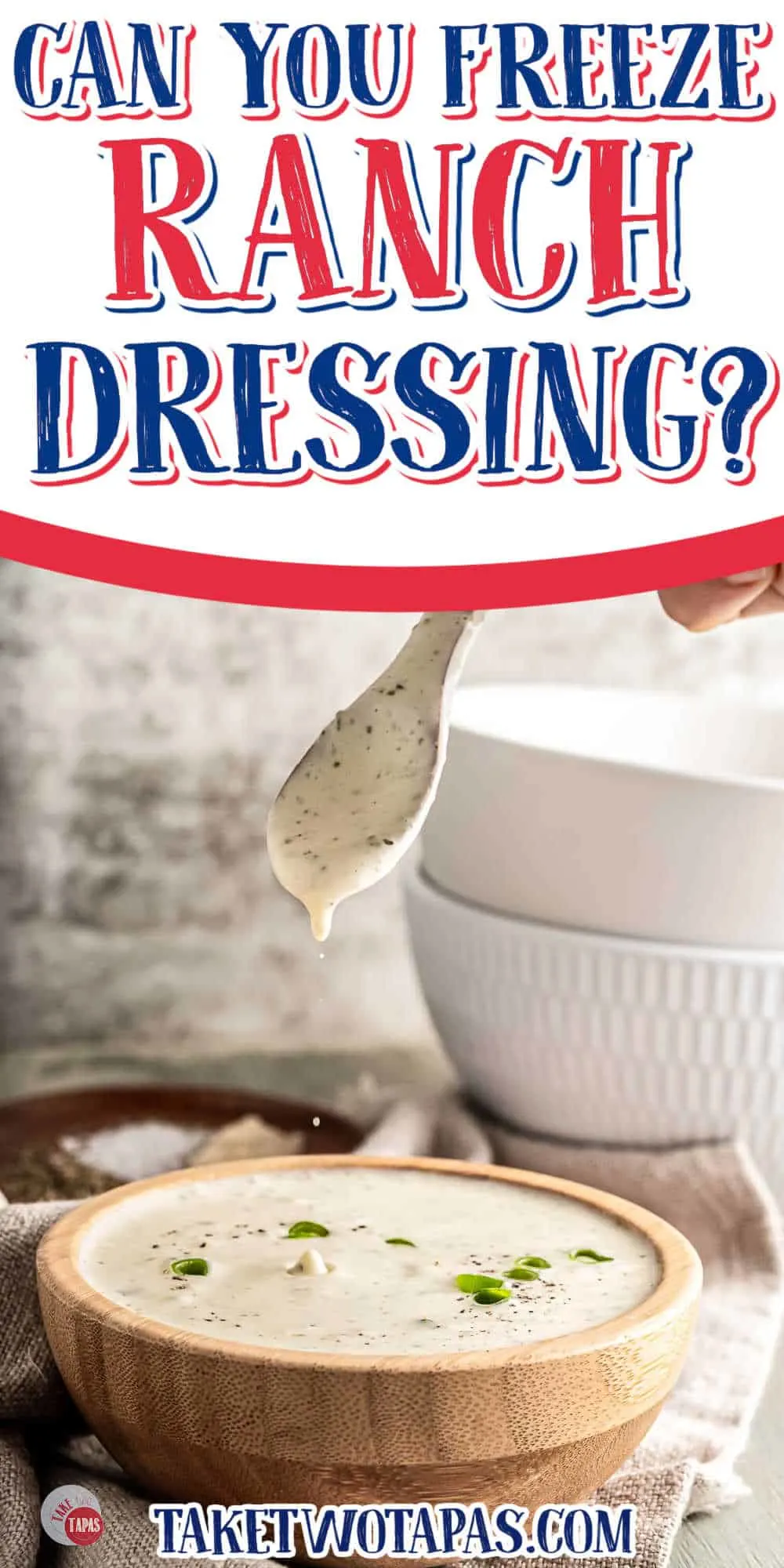 The next time you made too much homemade salad dressing, or accidentally picked up one too many bottles from the grocery store, I have good news! You can easily freeze your buttermilk ranch dressing. At the end of the day, nothing pairs better with certain foods like the delicious ranch flavor you get from a veggie dip or buttermilk dressing, so you'll want to save every drop!
More Easy Recipes with Ranch Dressing
TakeTwoTapas.com. Content and photographs are copyright protected. Sharing of this recipe is both encouraged and appreciated. Copying and/or pasting full recipes to any social media is strictly prohibited.