Buffalo Chicken Dip is great, but you only needed some. The rest you don't want to get rid of. Not if there is any chance of storing it for later. All your questions related to how to make, store, and freeze buffalo chicken dip are here!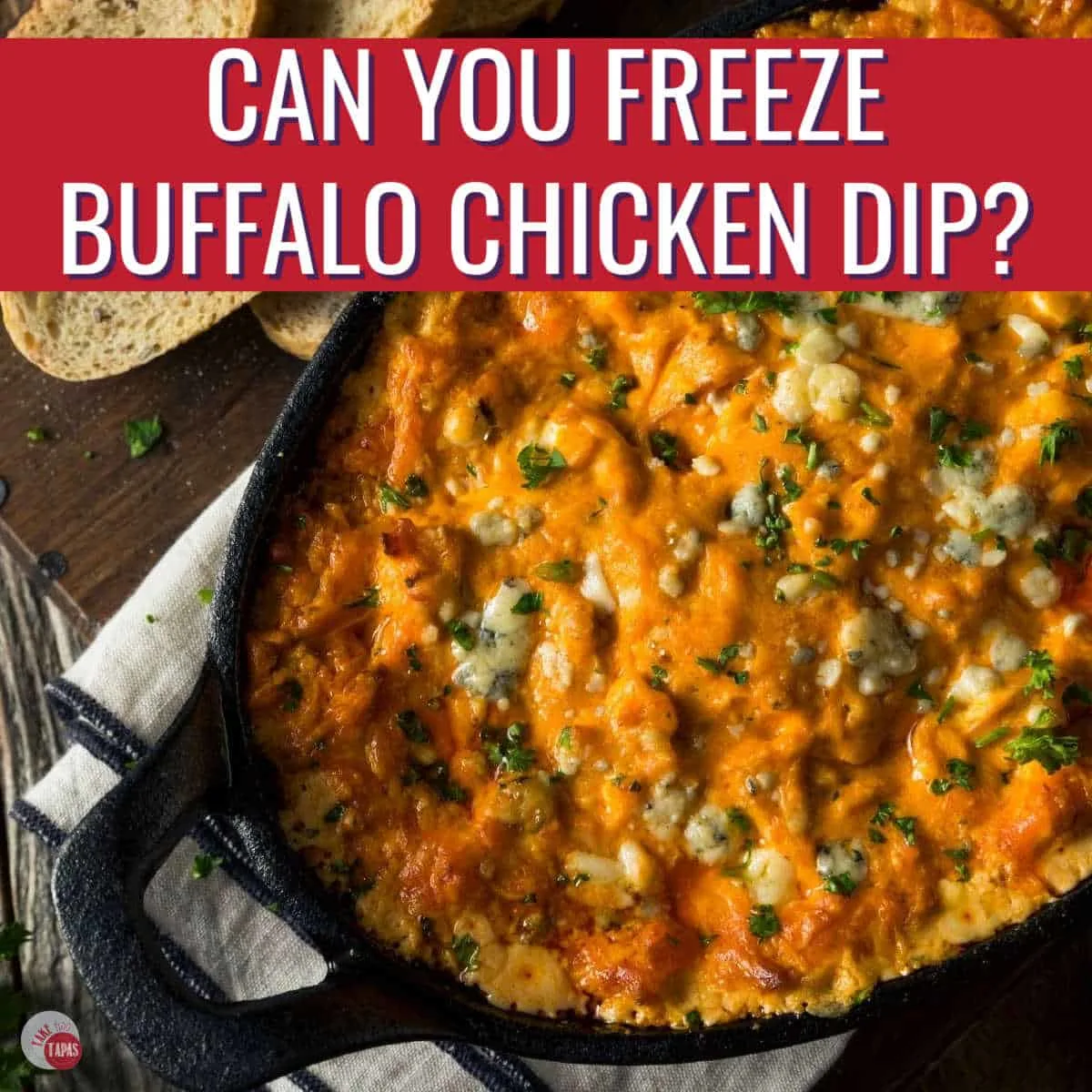 Buffalo Chicken Dip is a delicious appetizer and one recipe that you should keep in your back pocket in case of a pop up party! Who can resist the combination of tender shredded cooked chicken, tangy blue cheese, and spicy buffalo wing sauce?
This Easy Buffalo Chicken Dip is my favorite recipe to use. Once you make your dip, here are all the tips and tricks you need to know about handling leftovers, if there are any!
Love Buffalo sauce as much as I do? Check out my Buffalo Chicken Deviled Eggs, Buffalo Ranch Popcorn, and My Buffalo Chicken Pinwheels.
This post may contain affiliate links. As an Amazon Associate, I earn from qualifying purchases. Read my disclosure policy here.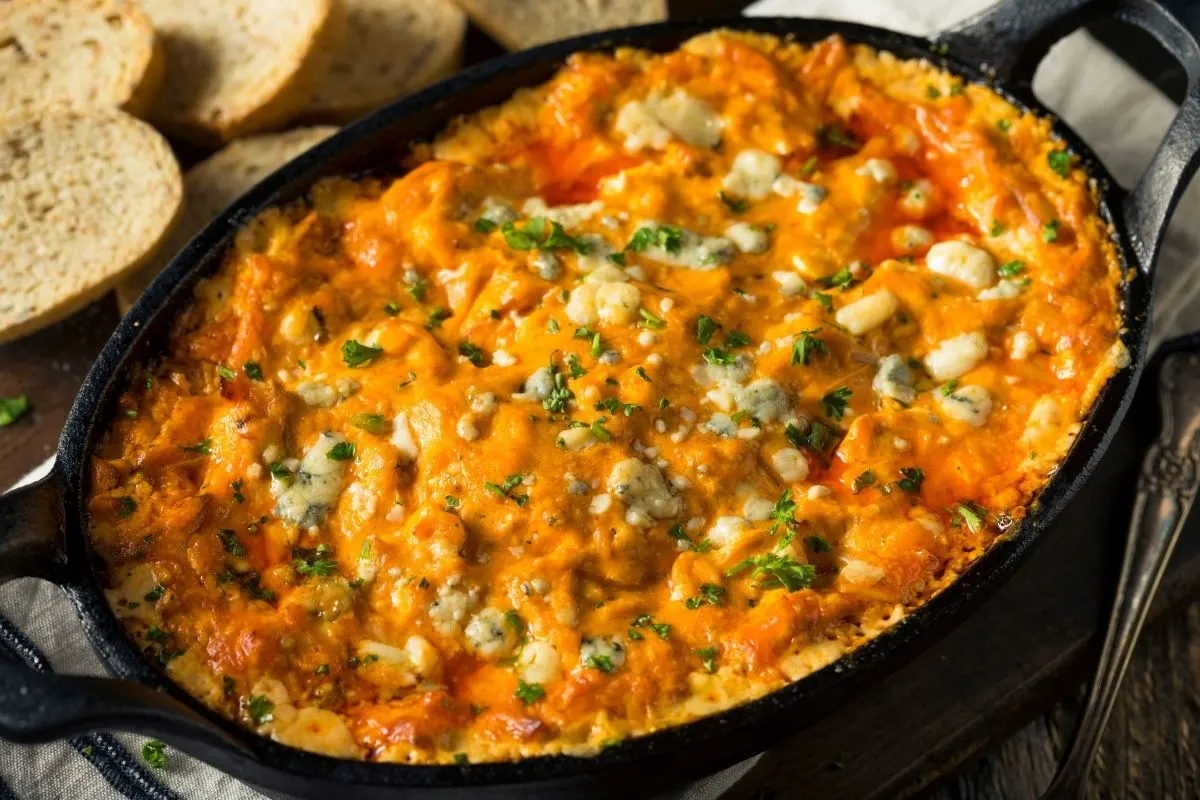 How long can you leave Buffalo Chicken Dip Out?
The first question of course is how long can buffalo sauce sit out before it is not worth storing? That comes down to a few considerations first. In general though, depending on a few factors, you are good for keeping it out anywhere from 1 to 2 hours.
Are you keeping the buffalo chicken dip in a chilled container while it is out, or will you be serving it warm? Warm or chilled keep longer than just serving it at room temperature.
What type of buffalo chicken dip are you serving? Does it have perishable ingredients in it? Buttermilk keeps longer than sour cream for example. Blue cheese keeps longer than cream cheese. Ranch dressing comes in all natural varieties, or loaded with preservatives and will keep even out at room temp for practically a thousand years. So it also depends on the specific recipe.
All of this goes out the window of course if you find that someone is double dipping in the sauce after each bite. Because then even 30 minutes is 29 minutes too long to leave it out. Gross. Who does that?
Hot sauce with cayenne pepper and vinegar does help prevent some bacteria from taking hold. So the spicier the buffalo sauce, the longer it sets out safely before hitting the danger zone.
For more insider tips & tricks, and a candid behind the scenes look follow me on social media! Check use out on Pinterest, Facebook, Instagram, & Twitter (yes, people still use Twitter, LOL!)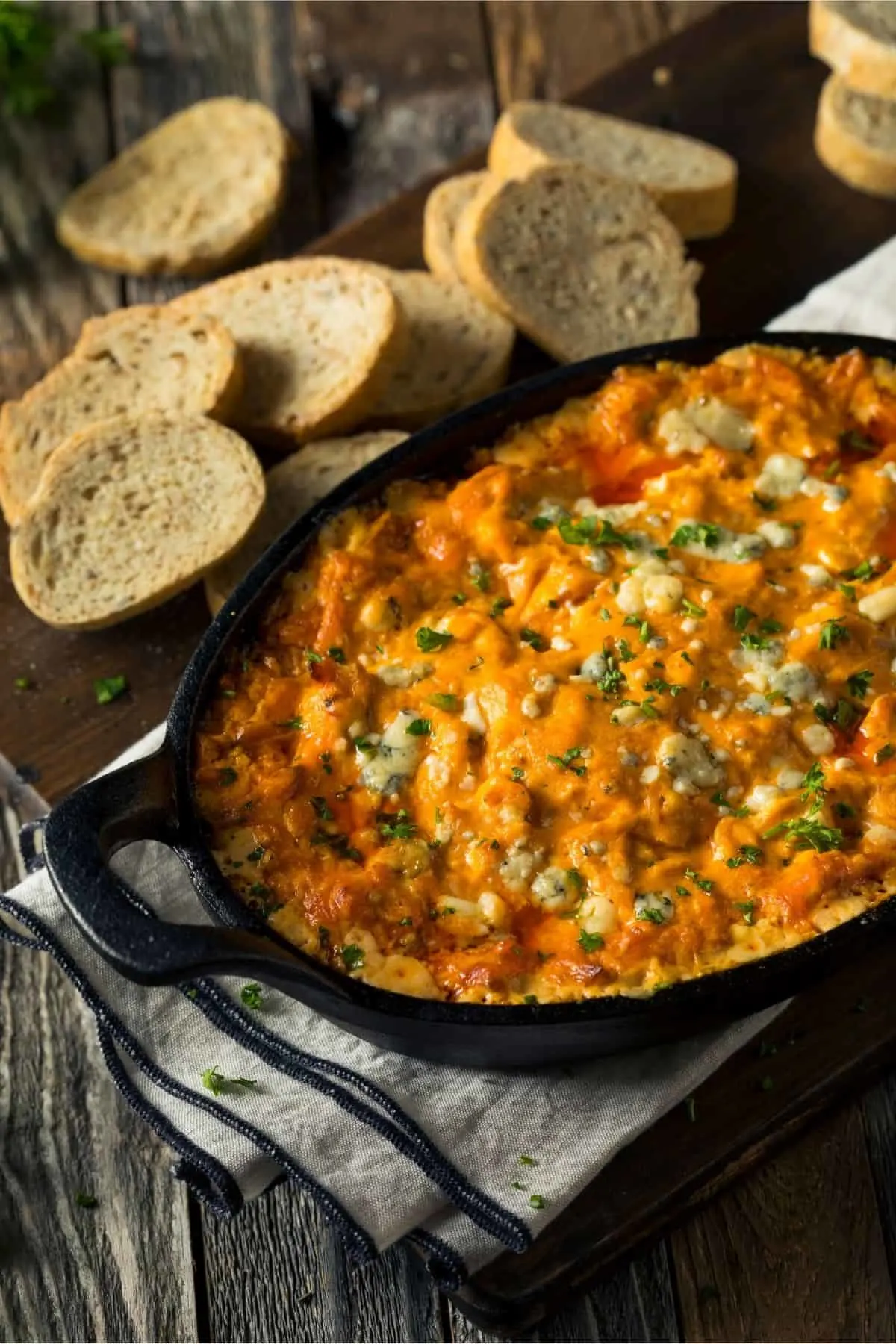 How long does Buffalo Chicken Dip last in the freezer?
If you make extra and wish to freeze buffalo chicken dip, some ingredients freeze better than others. In general, buffalo dip is freezer friendly. And as a general practice, freezing for two to three months is fine. If the ingredients separate a bit upon thawing, then just restore with a good stir.
Make Ahead and Freeze
For convenience, since buffalo chicken sauce is freezer safe, make extra to store for next time. Make sure to store it in an airtight container or freezer bag. Air is what causes freezer burn and ruins frozen good's flavor. Leave some room for expansion, but not much. Either a lidded plastic container or a mason style jar works fine.
If you want to make it even easier, freeze it in the baking dish you plan on baking it in. Just be sure it is one that can go from freezer to oven without breaking.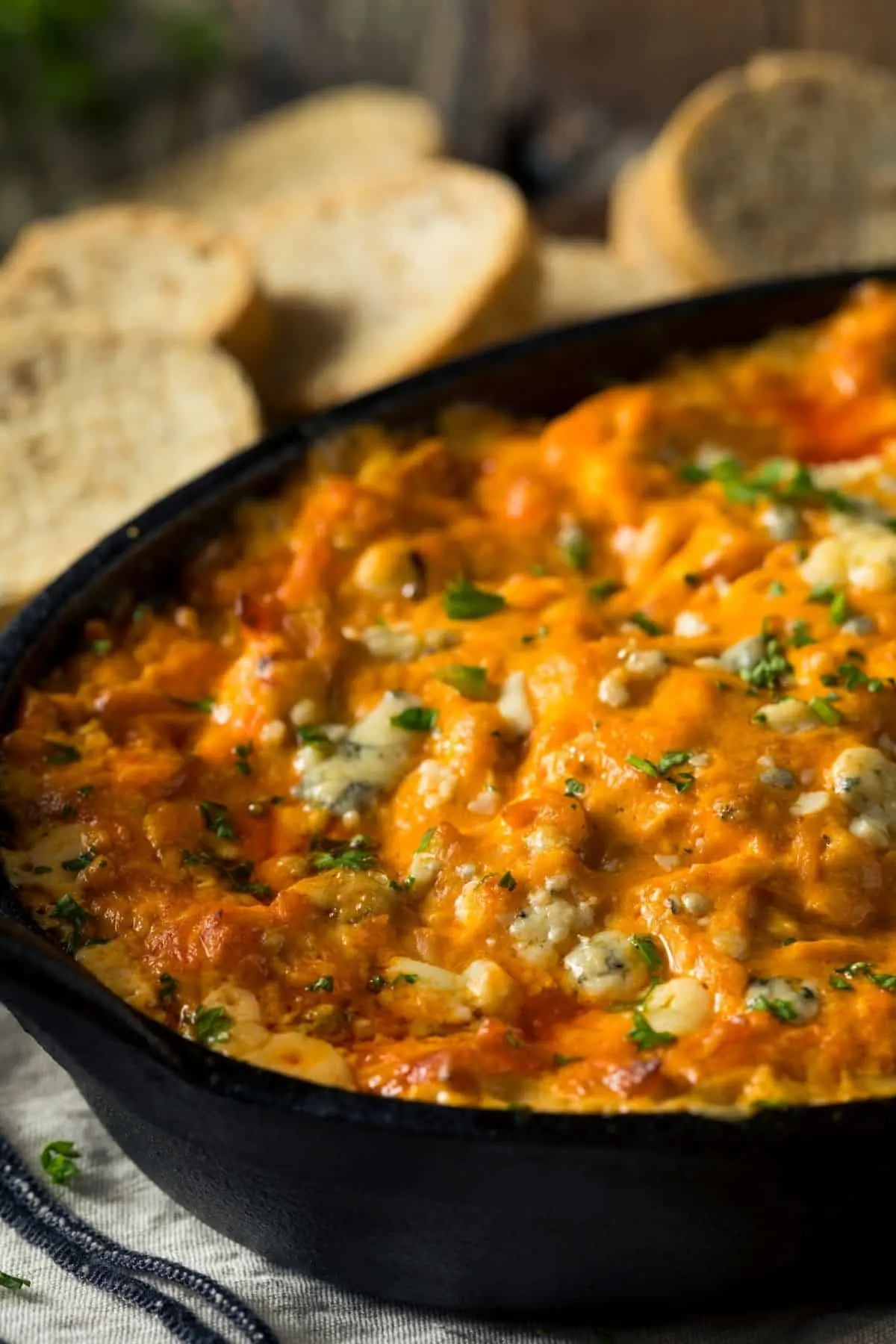 Freeze Before Cooking
If you make a batch of buffalo dip then freeze it, and want to bust it out on game day – give yourself time to thaw first. This not an issue if serving it warm. Serving chilled though means thawing well ahead of serving it. Best to thaw it slowly then in the fridge a day ahead of time.
Freeze After Cooking
After cooking your buffalo chicken dip, be sure to chill it completely before freezing. Put the extra away in the fridge quickly, so you know you are safer, then transfer to the freezer when you know everyone has had their fill.
Reheating Frozen Buffalo Chicken Dip
Be sure to thaw it completely in the fridge. When ready to bake, preheat the oven to 350. Bake 20 minutes or until the dip is bubbly and reaches an internal temperature of 165F.
For best looking results, stir the dip and then add a fresh topping of shredded cheddar cheese before baking.
If you have leftovers and it's not enough to make a dish of dip, turn it into Buffalo Chicken Taquitos! These are a delicious way to repurpose leftovers.
If you love this recipe as much as I do, please write a five-star review in the comment section below (or on Pinterest with the "tried it" button – you can now add pictures into reviews, too!), and be sure to help me share on facebook!
TakeTwoTapas.com. Content and photographs are copyright protected. Sharing of this recipe is both encouraged and appreciated. Copying and/or pasting full recipes to any social media is strictly prohibited.